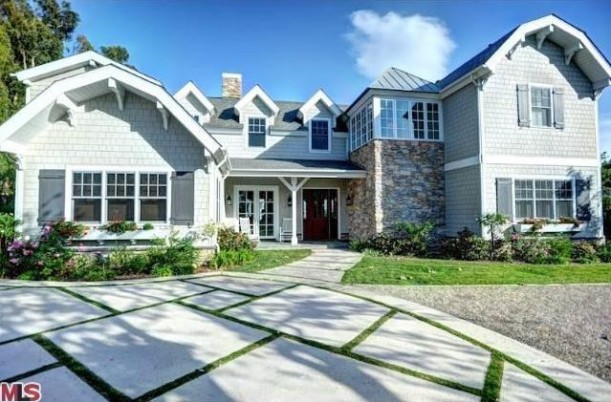 Howie Mandel is selling his Cape Cod-style home in Malibu for $7.25 million. It has about 7,000 square feet and sits on an acre of land in Point Dume with panoramic Santa Monica Bay ocean views.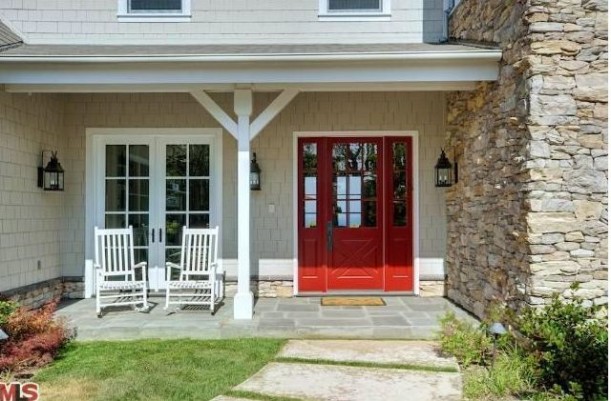 The house was designed by architect Douglas Burdge. Celebrity houses can be way too big and impersonal looking sometimes, so this one was a pleasant surprise. And it's hard to beat the setting!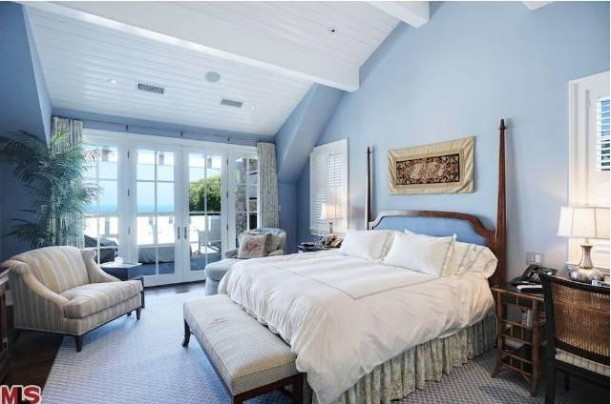 Did you happen to see Howie co-hosting on "Live! With Kelly" a few days ago when Jennifer Lopez was the guest?
They talked about how they're neighbors and the parties he sees going on over there. He also mentioned that he saw her outside painting the brick on her house one day with her twins Max and Emme. She said, "I didn't like the red brick." (You can see pics of her house here.)
Want it? Check the listing at Pritchett-Rapf Realtors.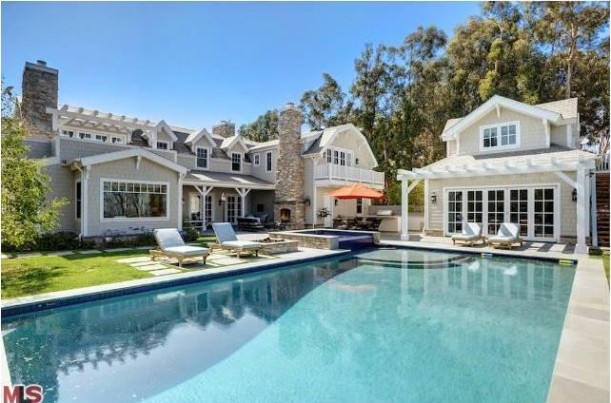 Click Here to See More Celebrity Houses!
Jennifer Aniston has reportedly plunked down $21 million on this 8,500 square-foot house in Bel-Air, California. It was designed in 1965 by architect A. Quincy Jones and…
When Tori Spelling and husband Dean McDermott sold their house in Encino last year, I just kind of assumed it was because they wanted a…