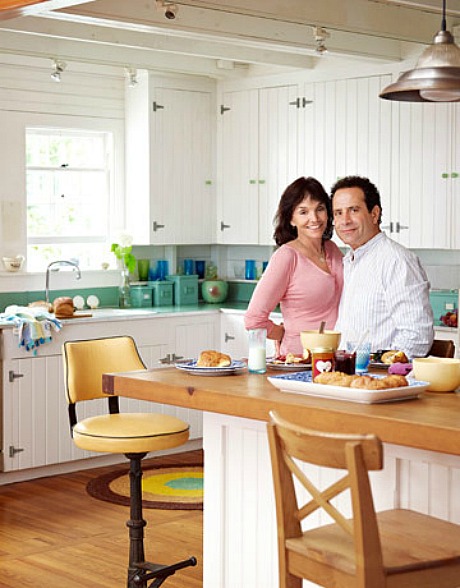 Actor Tony Shalhoub and his wife Brooke Adams have a charming cottage on Martha's Vineyard where they spend their summers with their family.
Country Living featured their 2,500 square foot saltbox recently, and I loved it.
In the article, Katy McColl writes: "Although you might expect a couple of Hollywood stars to opt for a seaside manse with marble bathrooms and an infinity pool, Shalhoub and Adams — who met in 1989 while performing on Broadway — chose this getaway precisely because it's an antidote to their family's other life, in Los Angeles."
Take a look!

Tony Shalhoub's Cottage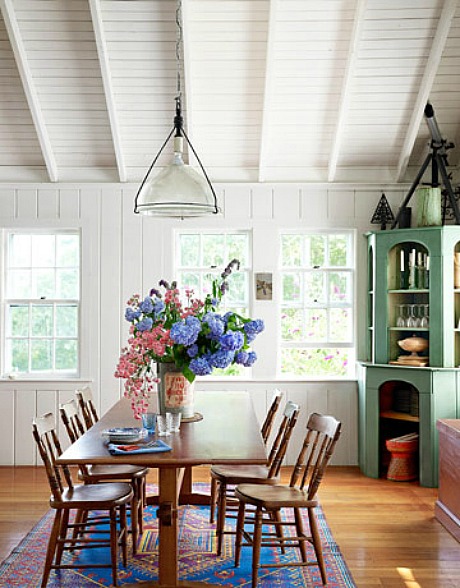 The house was built in the 1930s by a man who–on a bet–used only a hammer and handsaw. As a result, the house has no insulation or drywall, and a few other quirks, as well.
What a fun idea to hang small paintings up the staircase like this (and I love those old books stacked on the table, too!):
This looks like the perfect place to spend the summer to me! I'll probably need to get my own TV show to afford it, though.
Did you know that the cost of living on the island is 60% higher than the national average? And housing prices are 96% higher (via the Vineyard Gazette).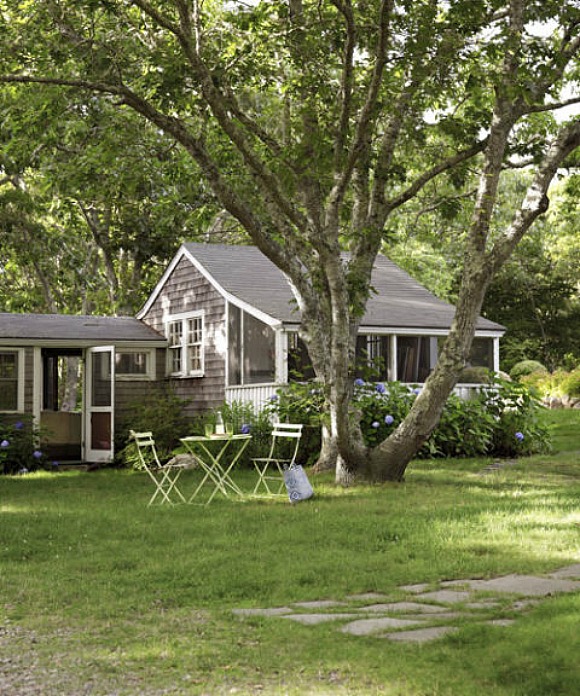 Photos by Lucas Allen.