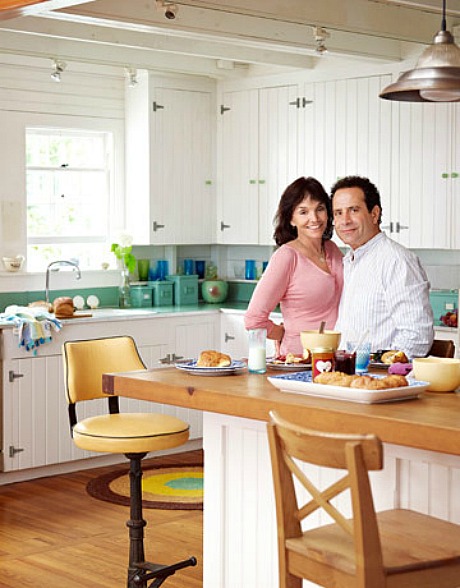 Actor Tony Shalhoub and his wife Brooke Adams have a charming cottage on Martha's Vineyard where they spend their summers with their family.
Country Living featured their 2,500 square foot saltbox recently, and I loved it.
In the article, Katy McColl writes: "Although you might expect a couple of Hollywood stars to opt for a seaside manse with marble bathrooms and an infinity pool, Shalhoub and Adams — who met in 1989 while performing on Broadway — chose this getaway precisely because it's an antidote to their family's other life, in Los Angeles."

Tony Shalhoub's Cottage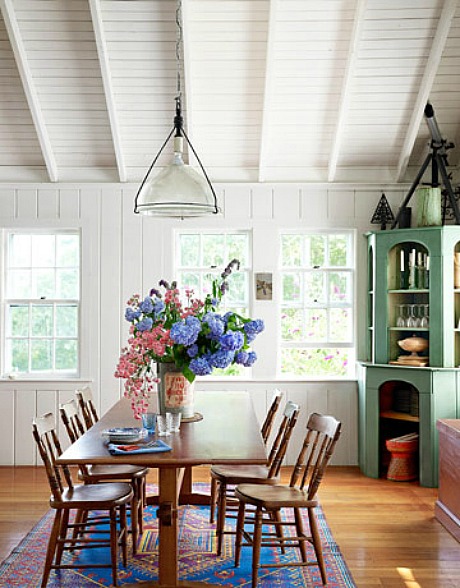 The house was built in the 1930s by a man who–on a bet–used only a hammer and handsaw. As a result, the house has no insulation or drywall, and a few other quirks, as well.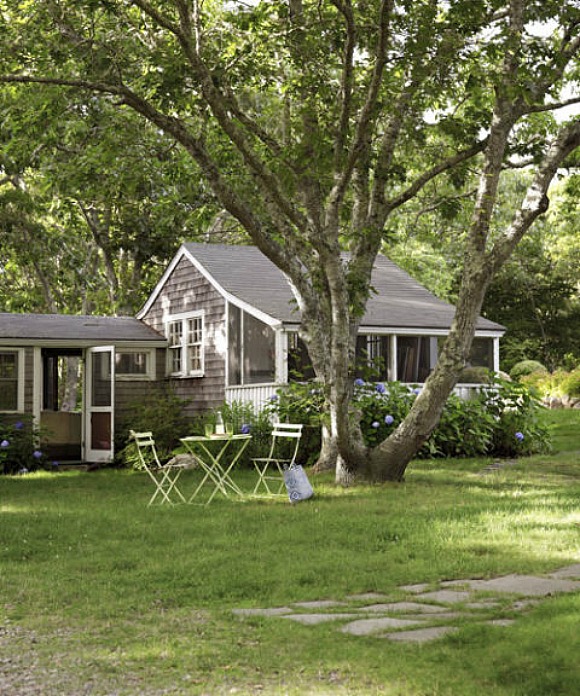 Photos by Lucas Allen.