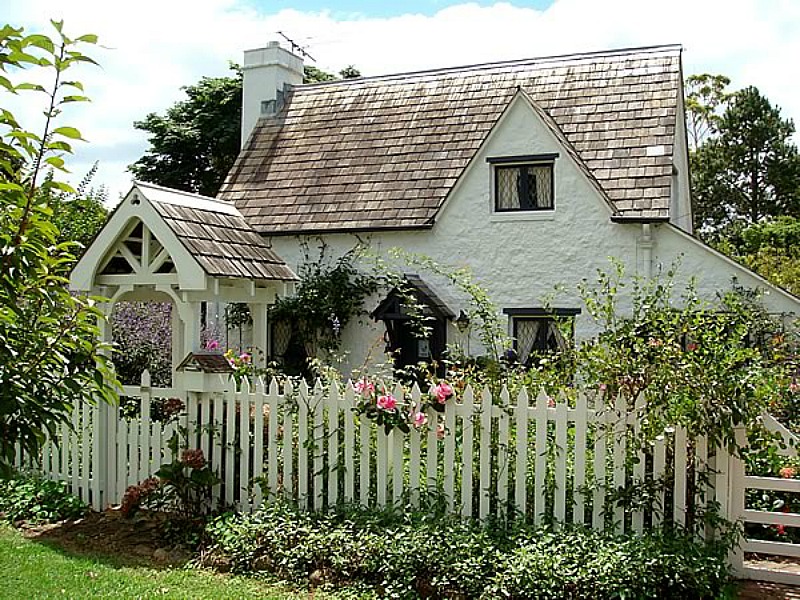 Welcome to Hooked on Houses!
If you…

About Julia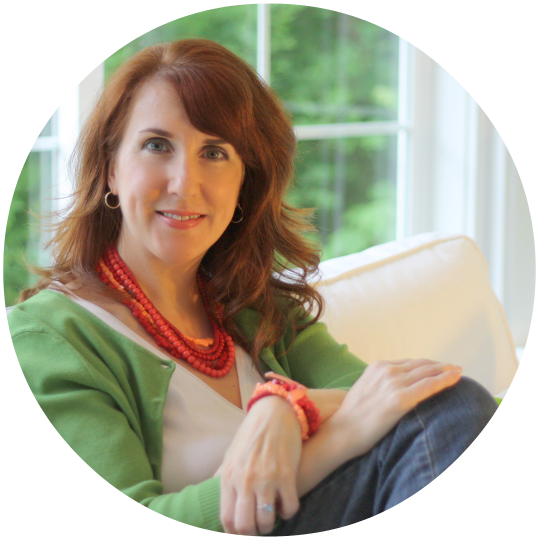 I'm Julia Sweeten, and I started this blog in 2008 to share my obsession with great before and afters, memorable movie and TV houses, celebrity houses, and HGTV.
I was working in publishing as a writer and editor at the time, so this began as a fun thing to do on the weekends. I hoped to find kindred spirits who'd get as excited as I did over a pretty cottage or a swoon-worthy farmhouse.
This site took off, though, and became my full-time focus in 2010.
In 2012 I published the now-infamous post explaining how House Hunters really works, and I still hear from fans who are angry I "ruined it" for them. (Sorry, guys! Don't shoot the messenger!)
After more than a decade of blogging and over 80 million visitors, I know a lot of you are hooked on houses, too. It's great to have you here! 🙂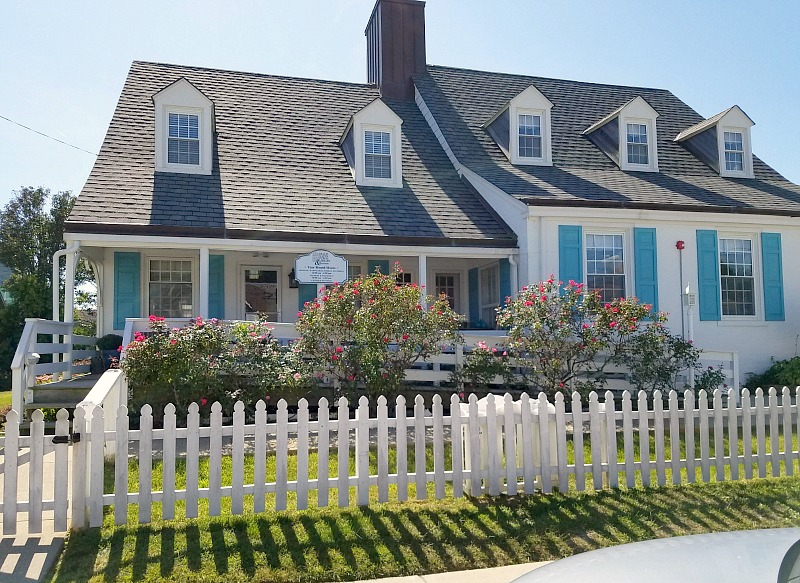 A cottage by the beach for book lovers.
Hooked on Houses has been featured by places like:
HGTV Magazine
Real Simple Magazine
Huffington Post
Entertainment Weekly
Country Living
House Beautiful
The Today Show
Good Morning America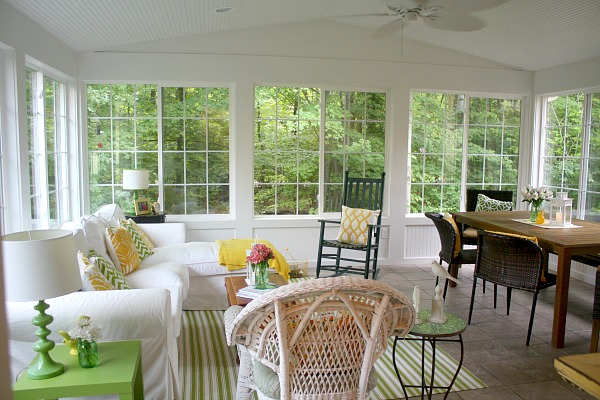 We built our sunroom in 2010 and it's my favorite spot in the house.
Blog Info:
Are you hooked on houses? Take this quiz to find out.
Looking for your favorite TV or Movie House? Check Houses Onscreen.
Trying to leave a comment? Sorry, but they're currently closed.
I include all of the source info I have about houses on my blog. If I didn't mention a paint color, floor plan, etc., then I don't have it.
Some posts include Amazon affiliate links (more details below).
To search for something on my blog, click the magnifying glass icon in the top right corner.
Got a house or listing you think my readers would like? Let me know!
There is no charge for featuring a listing. I just like to highlight houses I think deserve more attention.
I have a ban on political ads and do not endorse any particular candidates with my blog. If you see one that has slipped through the filter, let me know and I'll report it to my ad network.
It's totally free.
You'll get an email when I have new blog posts to share.
You can unsubscribe any time by clicking the "Unsubscribe" link at the bottom of each newsletter.
Keep in touch:
Thanks for stopping by. I hope you'll make yourself at home! 🙂

NOTE: Hooked on Houses is a legally trademarked name. I always try to give proper credit for photos and stories I feature, but if you find one is in error, let me know. For more information about my site and GDPR compliance information: Privacy Policy and Disclosure.
Hooked on Houses LLC is a participant in the Amazon Services LLC Associates Program, an affiliate advertising program designed to provide a means for us to earn fees by linking to Amazon.com and affiliated sites.
As an Amazon Associate I earn from qualifying purchases.
Some posts may include affiliate links that may earn me commission but won't change the price.