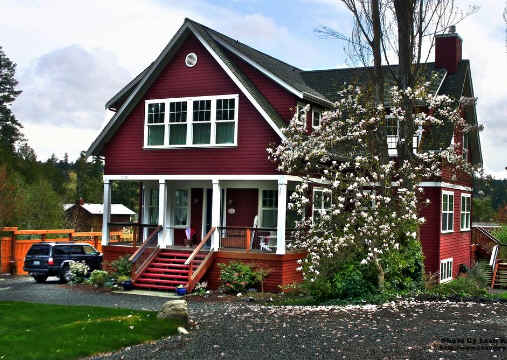 Have you ever seen a great house in a magazine and fallen in love with it?
Ever wished you could get the floorplans and build a house just like it of your own?
That's what the owners of this cottage on Bainbridge Island in Washington did when they saw Coastal Living magazine's Idea House 2002.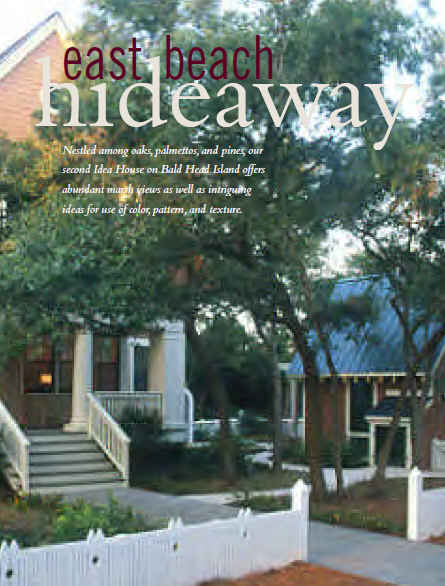 Architect Chuck Dietsche designed the Idea House, which was built on the outer islands of North Carolina.
The homeowners obtained the plans and modified them a bit so the house would work for their family and on their lot.
They have now put their house on the market and sent me photos of it, so I thought it would be fun to compare some of them to the original Coastal Living house.
The Coastal Living Great Room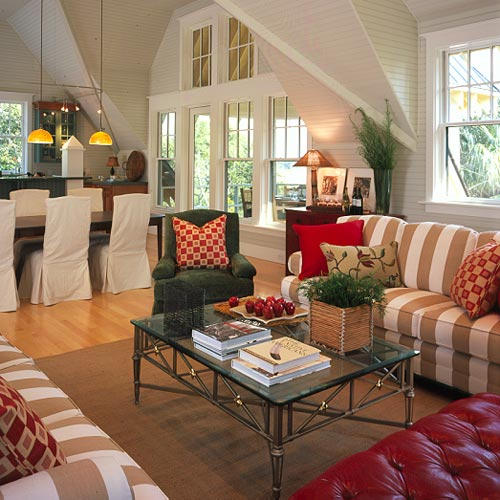 The Coastal Living Idea House was decorated by designer Linda Woodrum, who is well known for her work on HGTV Dream Homes over the years.
The Bainbridge Island Great Room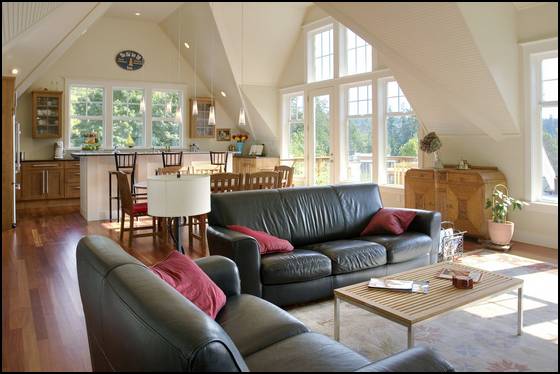 The homeowners say, "We love to entertain, and the Great Room is the ideal venue. Once a year we throw a big birthday party – and often have 50-60 people, yet the room holds them all and the huge kitchen and bar make it the perfect gathering place."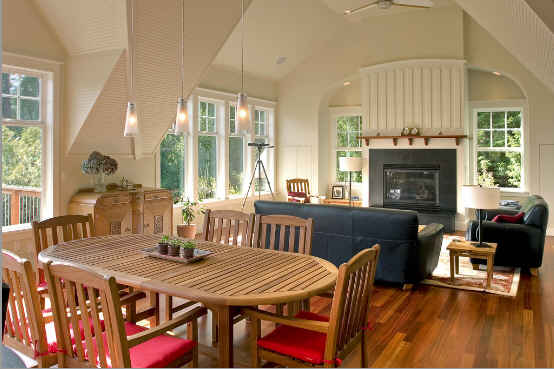 The Coastal Living house had a screened porch off the kitchen.
In the Bainbridge house, they left the deck open for a clear view of the water outside as you can see below.
The Bainbridge Island Kitchen: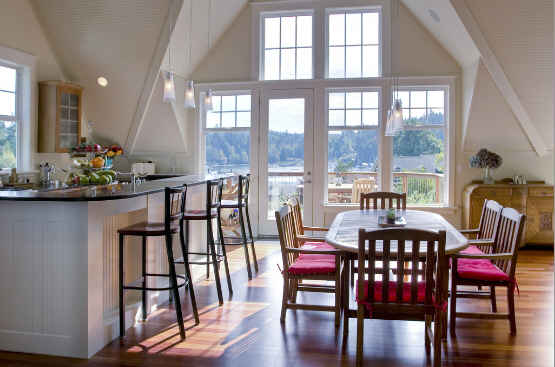 The homeowners say, "One of the best things about this house is that it's so light and so warm. It faces south, which means the house and yard are flooded with light for most of the day. The large number of windows and their large size also makes the space so light, bright, and inviting."
The more light, the better, when you live in the Pacific Northwest!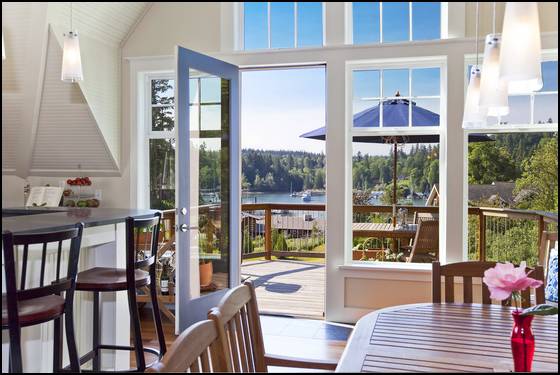 Thanks to the homeowners for letting me share their cottage with you.

For the listing photos and information, check the listing (sorry, it sold).