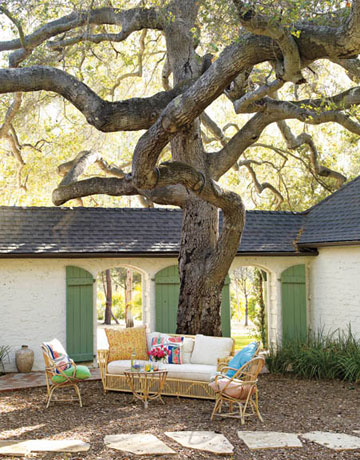 Reese Witherspoon has a new $6.9 million country house in Ojai, California.
According to the listing, it's a Wallace Neff architectural masterpiece known as Libbey Ranch that includes an equestrian compound:
"The perfect 6+ acre hideaway is nestled in fabulous Ojai Valley, a short drive to one of LA's most sought after vacation spots. Fabulous new master suite. Incredible privacy."
Update: It was later reported that Reese got the place for about $5.8 million, knocking a chunk off the asking price.

Reese Witherspoon Buys Libbey Ranch in Ojai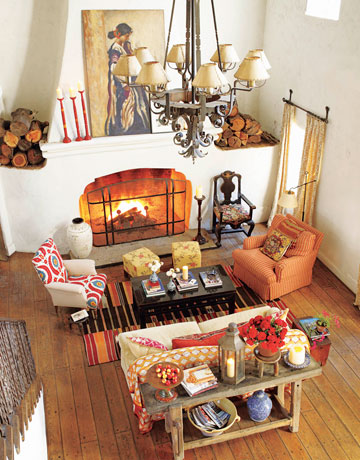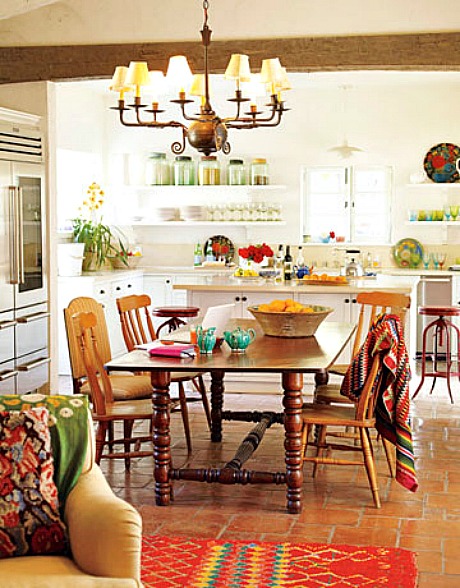 In the article, Ireland explained:
Originally, this house was designed by Wallace Neff in the '20s to be a barn. Then another architect, Austen Pierpoint, made changes in the '40s so it could be a home. This is classic Spanish architecture, but with a sense of bohemian fun, comfortable and loose.I love the way this house moves from the kitchen into the living room. And then these massive iron door handles everywhere. I love to lift them. It's downright medieval.
Read more about designer Kathryn Ireland and see more of her work here.

Visit House Beautiful to see the original article and photos by Victoria Pearson.