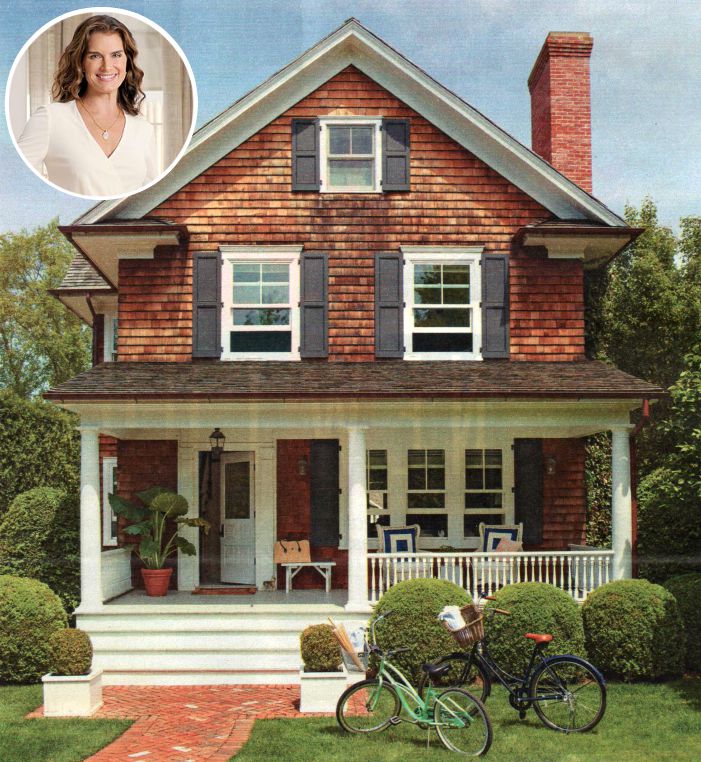 I was excited to see the house Brooke Shields and husband Chris Henchy bought in the Hamptons featured in the September issue of Better Homes and Gardens.
That means we can compare the listing photos from 2013 to how it looks today — take a look!
Note: There are Amazon affiliate links in this post that may earn me commission.

Brooke Shields' House in the Hamptons
Living Room in 2013:
Living Room in BH&G Today:
Looks like she kept the window treatments and butter-yellow walls but brightened it up with colorful pillows, chairs, and artwork.
Master Bedroom Before:
The Master After:
I scanned the photo above from my magazine (just like we used to do in the olden days of blogging — anyone else remember scanning pics all the time?). It looks prettier — and less wrinkly — in BH&G. 😉
Here's a photo they provided for us of the room that gives you a better idea of the new blue wall color: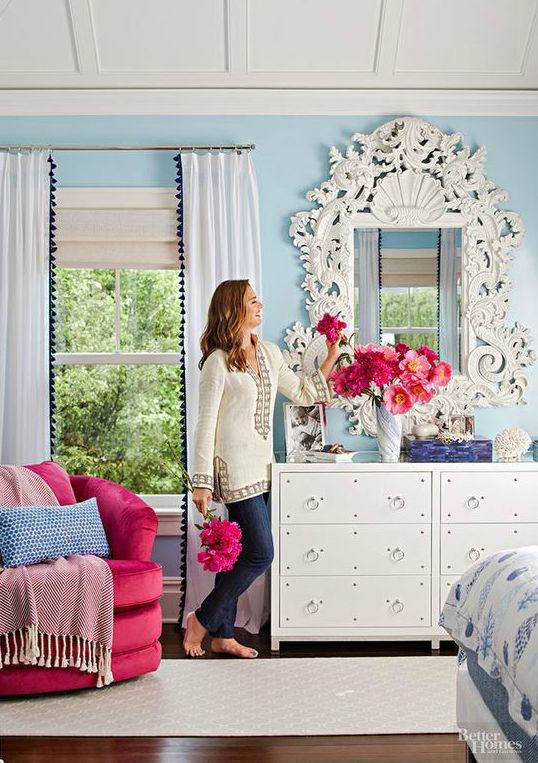 Brooke's Home Office Today:
in this room (Amazon affiliate link):
I couldn't put it down when I read it earlier this year. I was impressed by how raw and honest she was about her life and her relationship with her mother, which was tricky at the best of times.
She also talked about her marriage to Andre Agassi, so I read his book next and loved it, too. (Amazon affiliate links.)
Lower Level Media Room Before:
The Media Room After:
The media room was turned into more of a family room hang-out space. The sofa and chair are both from La-Z-Boy, natch, and the coffee table was created from old Indonesian railroad ties.
Family Room & Kitchen Before:
Family Room & Kitchen Today:
The kitchen is pretty much the same but styled with some much-needed color:
Brooke and Chris have two daughters, Rowan and Grier, and wanted this to be a family friendly place where they could relax and spend time together.
to see the rest of the photos by Eric Piasecki.
(Visited 786 times, 1 visits today)