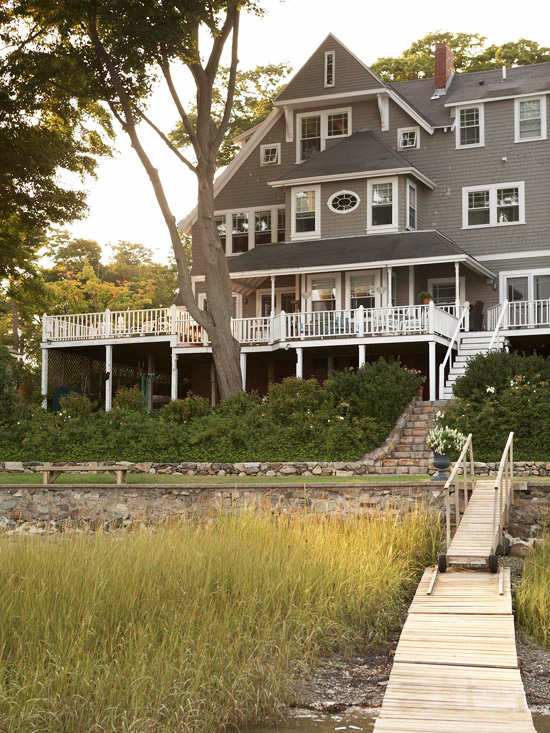 This Victorian was built in 1885 as a summer cottage on the water in Hingham, Massachusetts.
When the current owners bought the long-neglected old house in 2002, they wanted to restore its original beauty.
An article about the house in Better Homes and Gardens reports that the homeowners replanted the gardens in Victorian style with hydrangeas, English ivy, and Sea Foam roses. The new stone wall with steps was built to match the existing seawall.
They didn't want to recreate the Victorian era inside the house by putting anything too formal or fussy in the rooms. Instead, they wanted it to be "fresh, functional, and comfortable."
Luckily, the original hardwood floors had been protected underneath carpet for years, so they were able to salvage them.
I love that the Victorians considered a house like this a "summer cottage." They had grander ideas about cottages than we do now, didn't they?