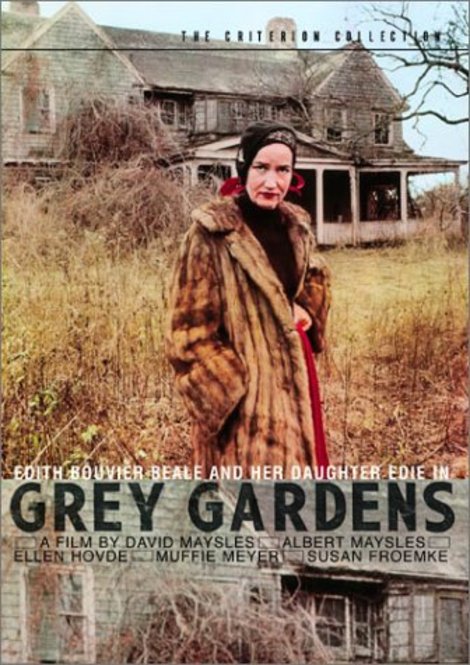 When I heard that Sally Quinn is renting out her iconic East Hampton home, I was eager to see what Grey Gardens looks like today.
She and her late husband Ben Bradlee bought Grey Gardens in 1979 for $220,000. At the time it was in such bad shape that most of the prospective buyers saw it as a tear-down, but they were determined to restore it instead.
AOL Real Estate reports: "Quinn and Bradlee spent Augusts at the beach house. But Bradlee died in October at 93 and Quinn is planning to travel this summer, so the 10-bedroom, 6.5-bath house is being offered as a rental for $250,000 from Memorial Day through Labor Day. It also is available at $295,000 for one year or $225,000 for just July and August."
Note: There are Amazon affiliate links in this post that may earn me commission.

Grey Gardens
The house was made famous by a documentary (Amazon affiliate link) that described its former owners as "Big and Little Edie Beale — high-society dropouts, mother and daughter, reclusive cousins of Jackie O. — thriving together amid the decay and disorder of their ramshackle East Hampton mansion."
Bradlee and Quinn set out to restore its original classic beauty. Quinn said, "My goal was to have anyone who entered the house feel good."
When they were renovating it, a neighbor told them Big Edie, who died several years before, had a message:
"I talked to Big Edie the other day. She wanted me to tell you how pleased she is that you have bought Grey Gardens. She wants you to know that she believes you will make the house as beautiful as it once was, and that she will be watching over you to make sure that everything goes perfectly and that this will be a warm and loving and happy house."
Edith Beale and her husband Phelan bought the house in the 1920s, but he took off in 1934, leaving her without the means to maintain the property.
The story was told in a 2009 HBO film starring Drew Barrymore and Jessica Lange (affiliate link):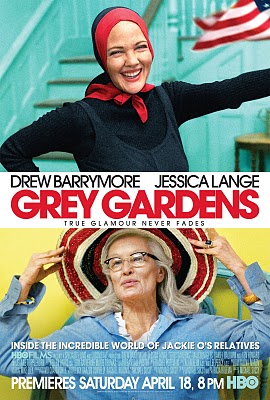 The sets and exteriors in that movie recreated Grey Gardens in its 1920s heyday:

The shingle-style home was designed in 1897 by Joseph Greenleaf Thorpe, an architect who designed many of the Arts and Crafts-style summer cottages in East Hampton.
It originally stood on 4 acres. Today 1.7 acres remain with the property and it's a short walk to the beach.
In a 2003 article for Town and Country, Sally Quinn said that when they bought the house, "The attic was filled, literally, to the rafters with broken furniture, old wicker chaises, antique tables, boxes of china and silver, trunks full of letters, baby pillows of handmade lace, figurines, crates of books — it was like finding a shipwreck and discovering unimaginable treasure buried among the detritus."
"I was so overwhelmed," she said, "and in such a state of agitation that I actually started smoking again. But discovering all these extraordinary objects made the whole prospect of renovating and decorating so easy."
Update: The house went on the market and sold for $15.5 million in 2018. My "real estate spies" in the Hamptons tell me it's currently undergoing another major renovation.
Visit Architectural Digest to read the 1984 article and see more photos by Peter Vitale.

Learn more about the history of 3 W. End in East Hampton, NY, at Grey Gardens Online.

For photos and rental information, check the listing held by Gary DePersia.