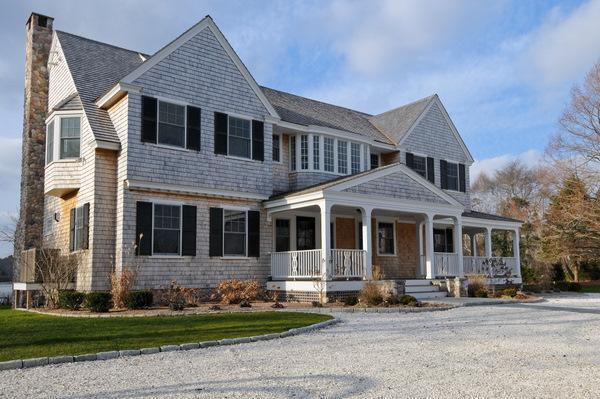 In the early '70s, a now-classic documentary was made about Jackie Kennedy's aunt, Edith Bouvier Beale, and her daughter, known as "Little Edie," who were living together in a broken-down family mansion in East Hampton.
In 2009 the HBO movie Grey Gardens introduced a new generation to the story and the beautiful old estate they lived in.
There's a new house on the market in Massachusetts that was inspired by Grey Gardens in its heyday.
Take a look!

A Replica of "Grey Gardens" in Falmouth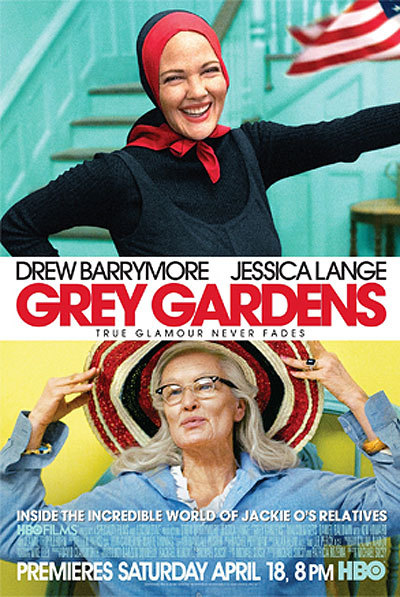 The house was inspired by the way Grey Gardens appeared in the HBO movie
about it starring Drew Barrymore and Jessica Lange: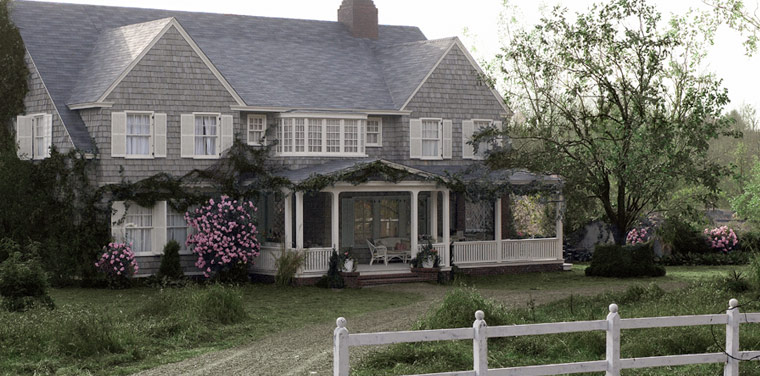 The replica isn't as large as the original, and the interior layout isn't the same, but the exterior was designed to look the way the real one did at the turn of the century, shutters and all.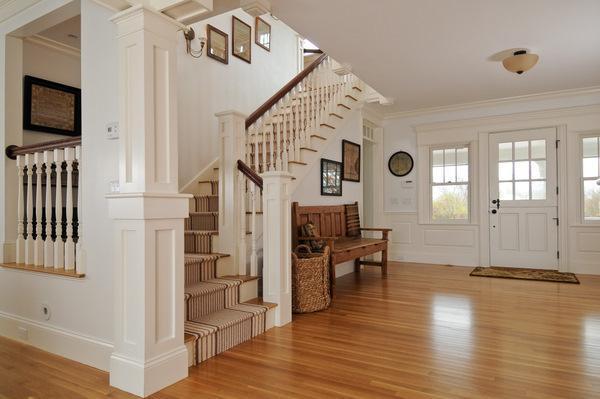 The interior has a lighter, less formal feel to it than the original.
The homeowners collect old needlepoint samplers that are framed on the wall below: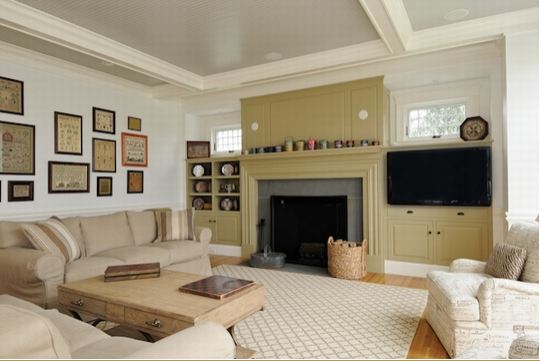 The new house has 5 bedrooms, 4.5 baths, and about 4,000 square feet.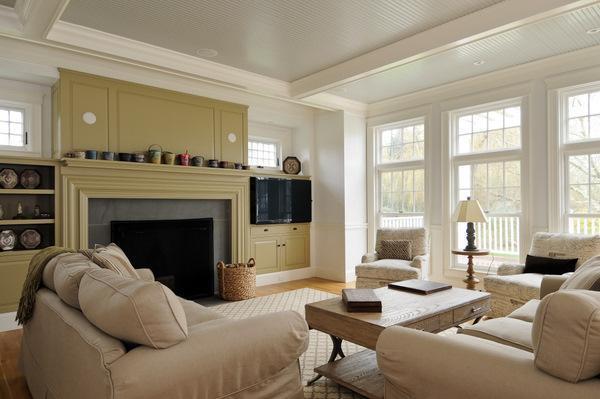 It's on the market for $2.995 million.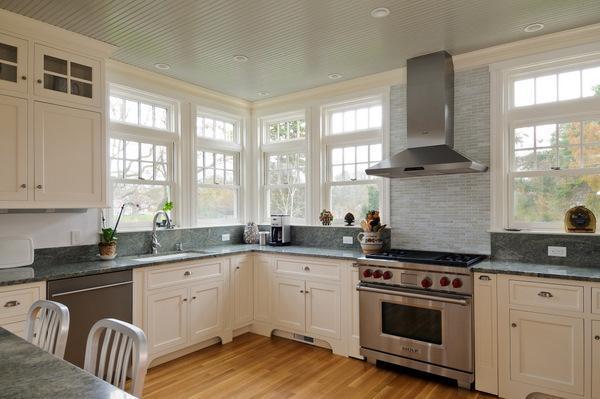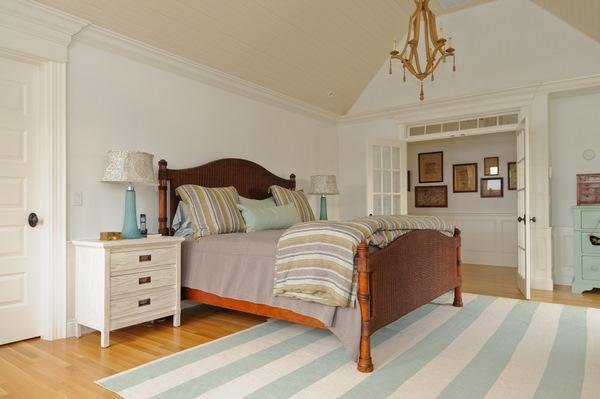 It sits on nearly 2 acres overlooking Oyster Pond in Upper Cape Cod. The listing says:
"Enjoy swimming from your private dock, exploring the Salt Pond Bird Sanctuary Conservation area across the street, walking to the sandy beach on Vineyard Sound or biking the Shining Sea Bikeway."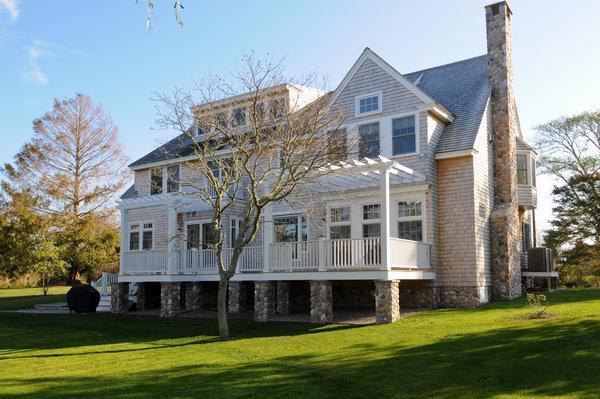 Thanks to homeowner Michael Jaye who built the Grey Gardens replica in 2011 for telling me more about it.
He says, "It is heartbreaking to sell the home, but we are now in Arizona."
For more photos and information about this property at

485 Elm in Falmouth, Massachusetts, check the listing.

"Grey Gardens" photo via HBO.com.