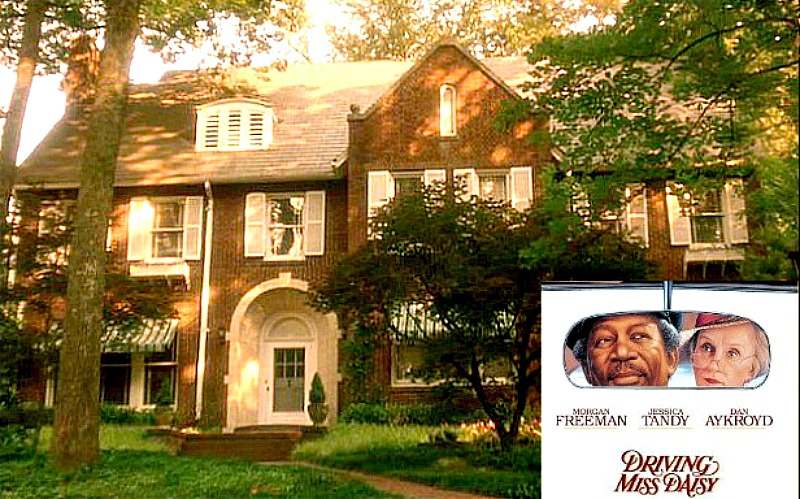 Driving Miss Daisy was a poignant movie starring Jessica Tandy and Morgan Freeman an elderly woman and her driver who became unlikely friends. It came out in 1989 and won four Oscars, including Best Picture at the 62nd Academy Awards ceremony.
The movie had such a small budget that they couldn't afford to create sets for it on a soundstage, so they rented this house in the Druid Hills neighborhood of Atlanta, Georgia, and filmed Driving Miss Daisy entirely on location.
Miss Daisy's house went on the market recently, so let's take a look back at the house and the way it looked onscreen.

The "Driving Miss Daisy" House in Atlanta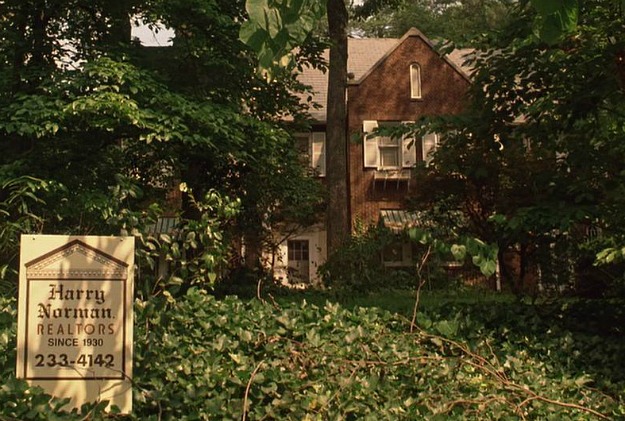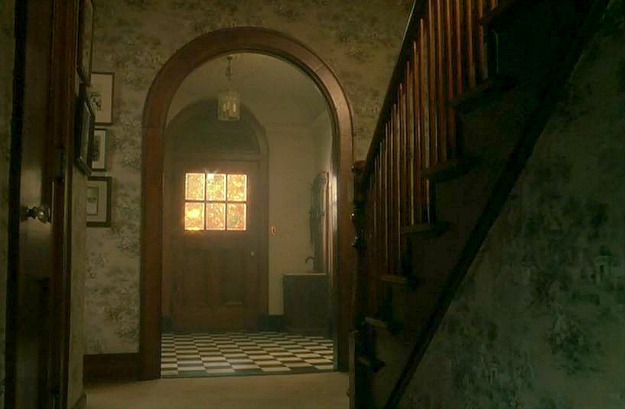 The house was built in 1922. The movie takes place over several decades,
starting in the late '40s and going through the early '70s.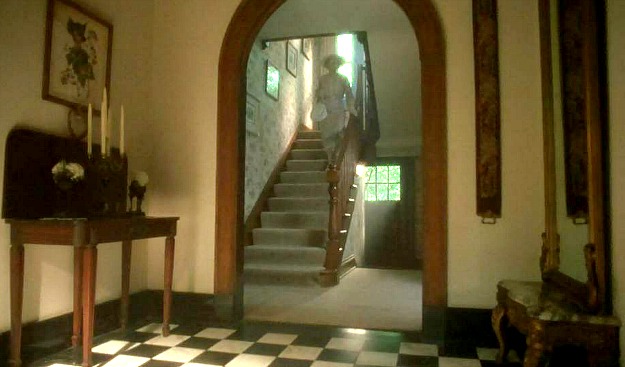 Driving Miss Daisy was originally a play written by Alfred Uhry, and he based the story of Daisy and Hoke
on his own grandmother and her chauffeur. It won the Pulitzer Prize for Drama in 1988.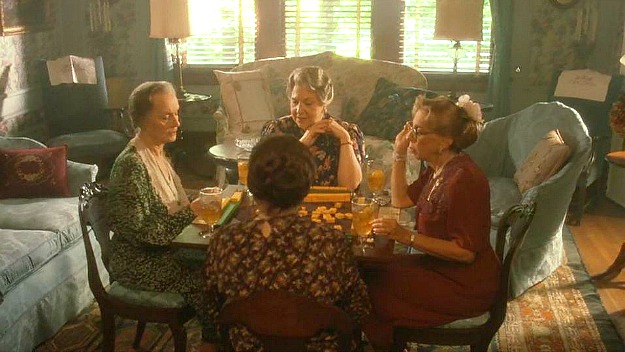 The house has 6 bedrooms and 5.5 baths.
This was Miss Daisy's bedroom in the movie: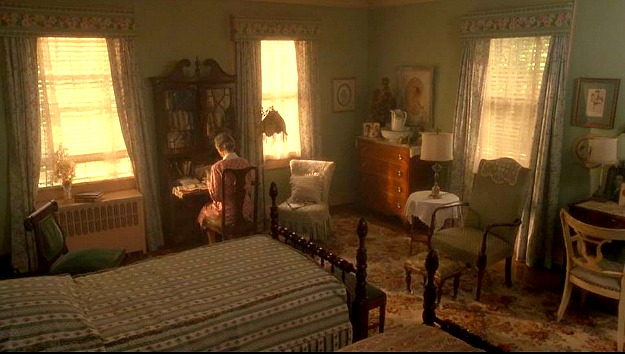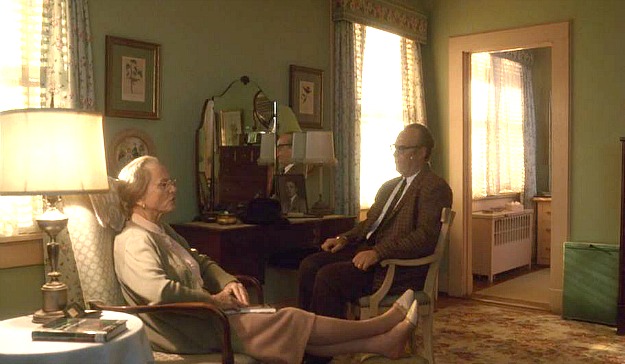 Morgan Freeman first played the role of Hoke off Broadway.
He received an Oscar nomination for Best Actor.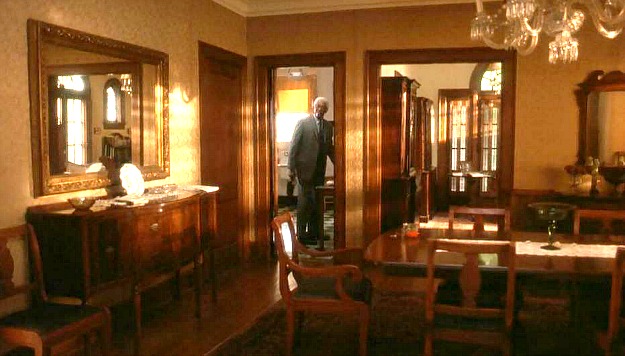 The movie won Best Picture in 1990, and Jessica Tandy nabbed the Oscar for Best Actress.
She got another Oscar nom in '91 for Fried Green Tomatoes.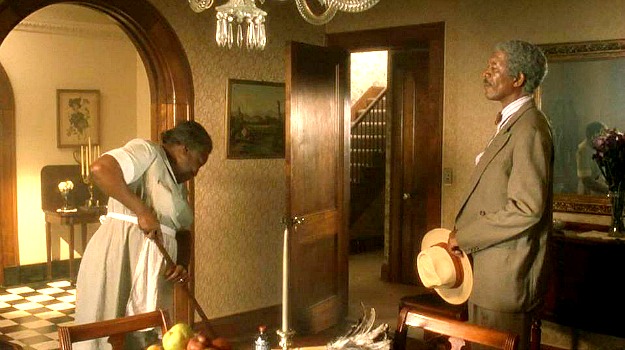 My favorite room in the movie has to be the kitchen: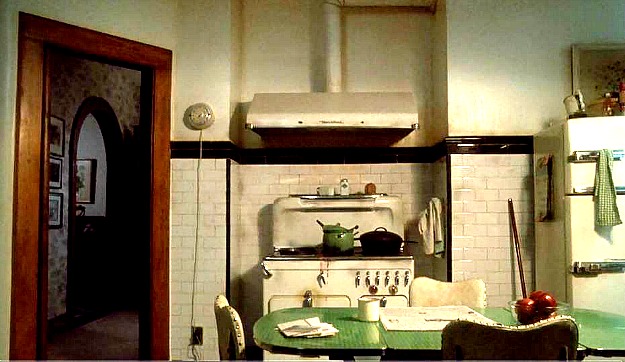 Production Designer Bruno Rubeo said it was difficult to find a house that was right for the movie
because the kitchens had been modernized in all of the ones they looked at.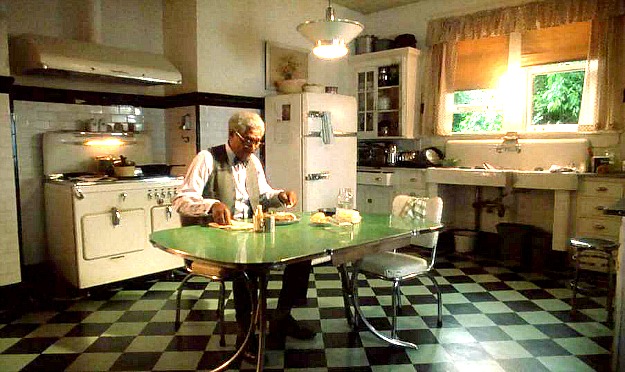 "Every kitchen, no matter how period the rest of the house was, was changed and modernized.
This one was, too, but it was the least modernized." He says they had to "gut the kitchen"
and recreate a more vintage version for the movie.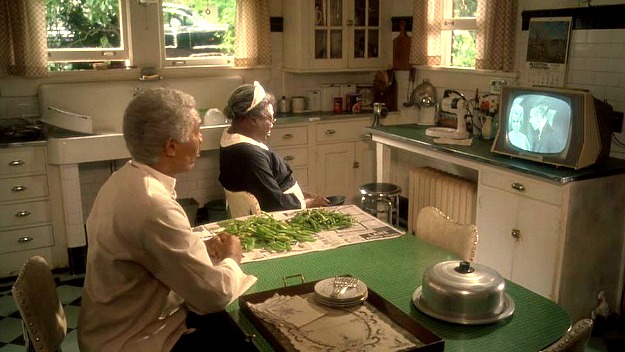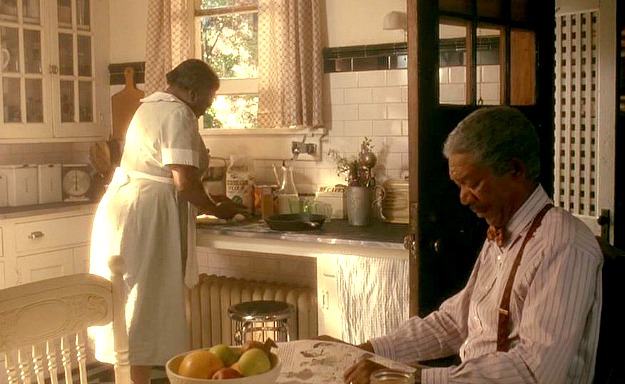 Dan Akroyd, who played Daisy's son Boolie, talks to her in the pantry: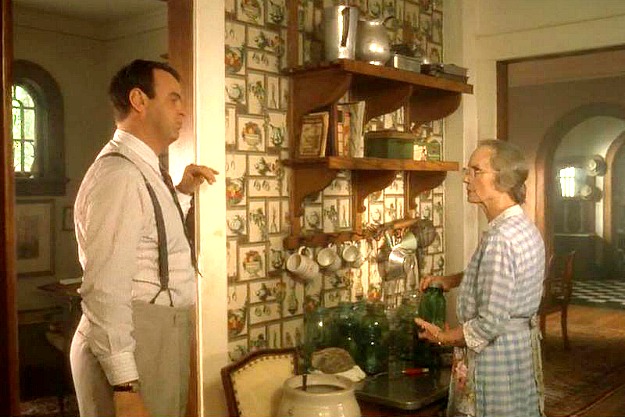 The Driving Miss Daisy house sits on a lot that has a little over one acre.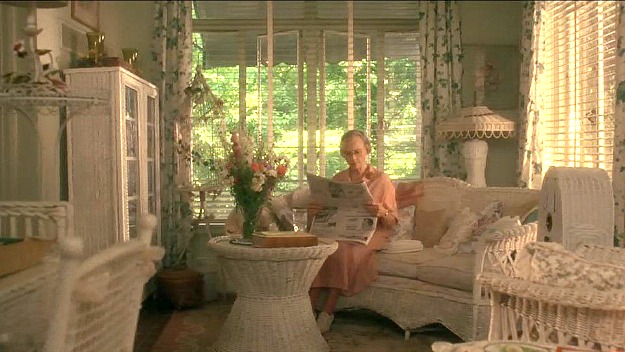 It was on the market recently and the listing said:
All the charm of the old, but with updated and remodeled kitchen and baths! This home has the distinction of having been the filming location for the movie Driving Miss Daisy!
Third floor has been beautifully expanded with 2 bedrooms and 2 baths.
Guest house with 2 bedrooms, 1 bath, and living room w/kitchen.
Large lot perfect for playground and garden. The woodwork in this home is just beautiful.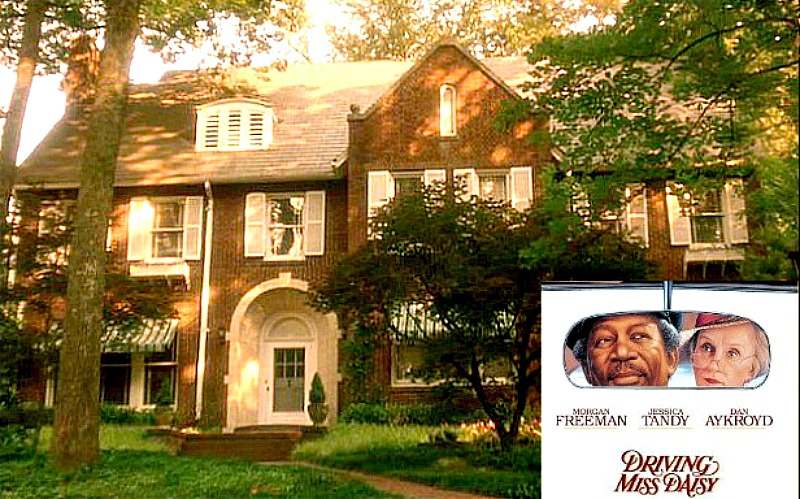 For photos and information about 822 Lullwater in Atlanta,

Visit my Houses Onscreen page to see other movies I've featured, listed A-Z.