Remember Jack Lemmon's little white bungalow in the early '90s comedy Grumpy Old Men? They filmed the exteriors in a St. Paul, Minnesota, neighborhood, and the house recently went on the market for $195,000. To jog your memory, here's how it looked in the movie: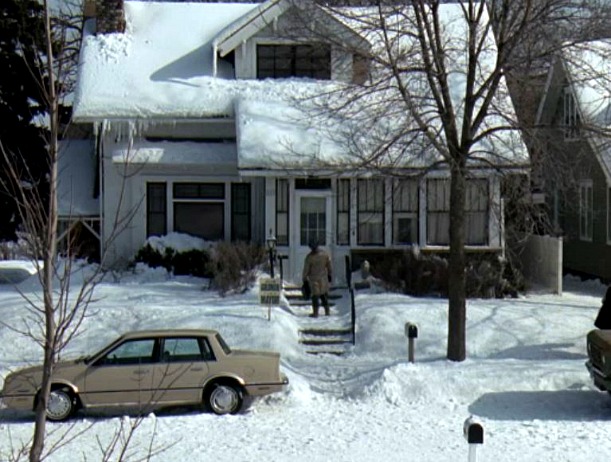 The interiors were sets at Paisley Park Studios in Minnesota, but they sure looked real. They gave it lots of dark old woodwork for a Craftsman bungalow look inside.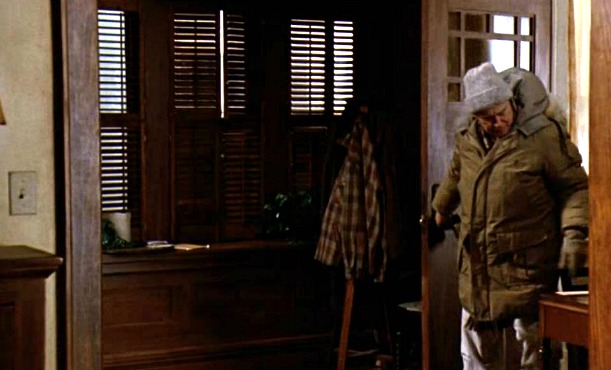 Ann-Margret played Ariel, who moves in across the street from feuding neighbors John (Lemmon) and Max (Walter Matthau) and takes their rivalry to a new level.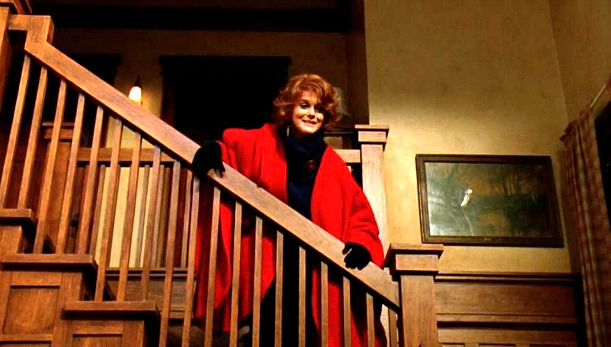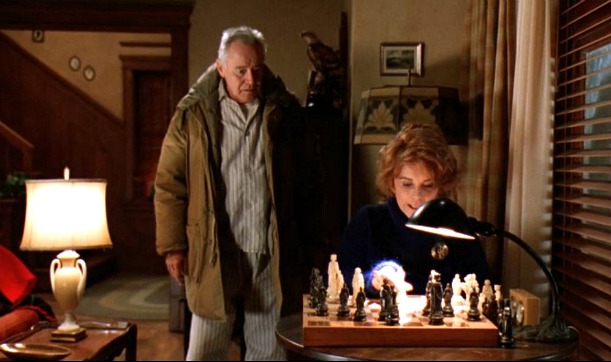 Daryl Hannah played John's daughter Melanie: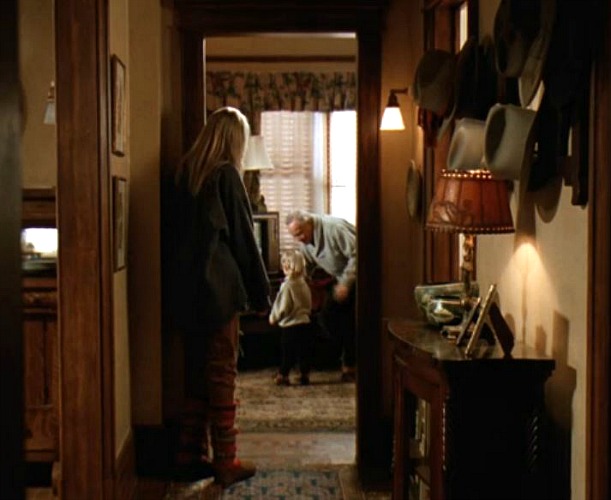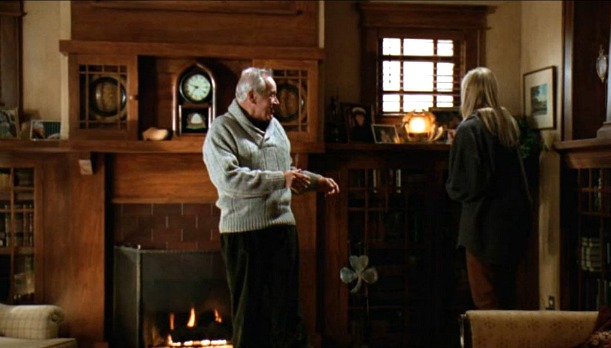 The production designer was David Chapman, who also worked on Steel Magnolias. That house was on the market recently and you can see the photos of how it looks today here:
I love the fireplace wall in John's house: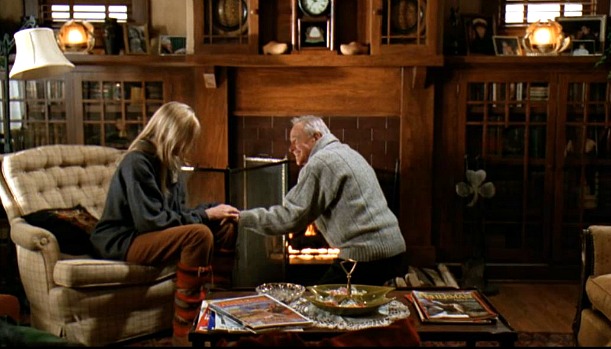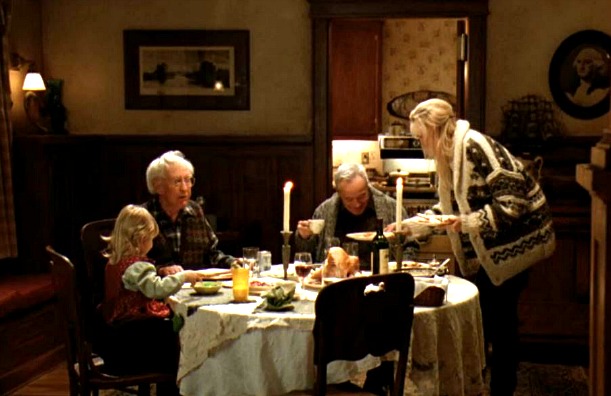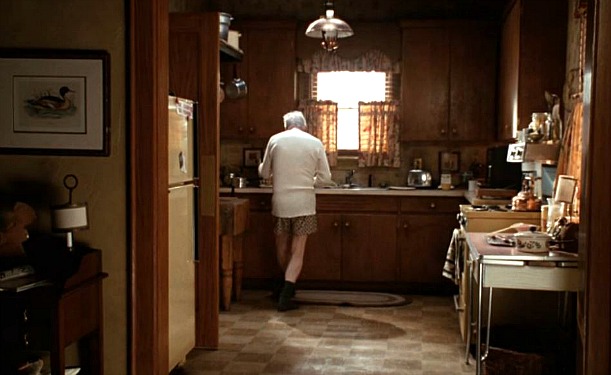 There was a sequel in 1997, Grumpier Old Men, that was also filmed in this neighborhood.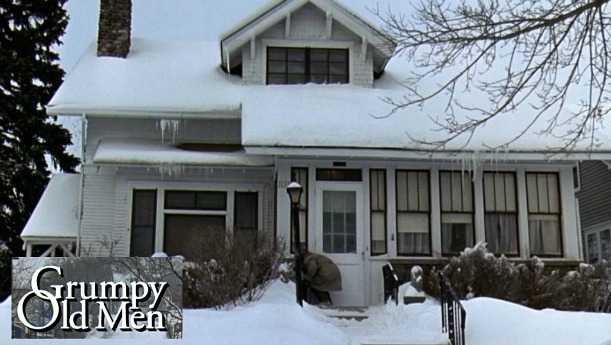 Here's how the house looks today in the listing photos, taken by Nina Nelson of In View Fotos:
It was built in 1914 and has about 1,400 square feet.
As you can see, the staircase is a lot smaller in the real house than it was in the movie:
The listing says there's a view of Lake Phalen from the back of the house.
It has 2 bedrooms and 1 bath.
You can read more about the house in an article at Twin Cities, a fun post at I Am Not a Stalker, and the listing on Zillow.
P.S. Visit Houses Onscreen to see more, including…
The Real Mary Tyler Moore House For Sale in Minneapolis
Remember Something to Talk About, the Julia Roberts-Dennis Quaid movie from the mid-90s? Most of it was pretty forgettable for me, but I loved the…
1. The Lake House from The Big Wedding Several of you have asked me to feature the house from the movie The Big Wedding, but…