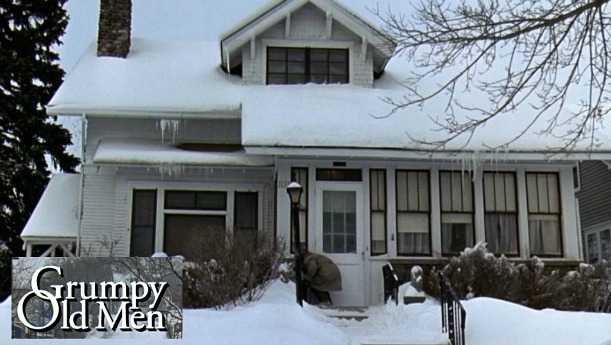 Remember Jack Lemmon's little white bungalow in the early '90s comedy Grumpy Old Men? 
They filmed the exteriors in a St. Paul, Minnesota, neighborhood, and the house recently went on the market for $195,000.
The 2-bedroom, 1-bath bungalow was built in 1914 and has about 1,400 square feet.
Let's take a look back at how it looked in the movie!

The Bungalow from "Grumpy Old Men"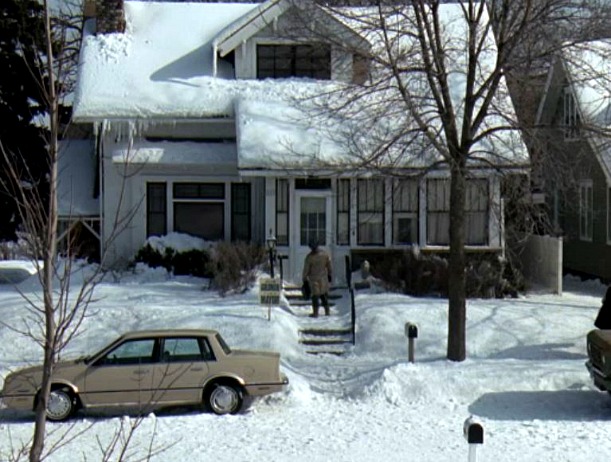 This is how it looked in the movie, when Jack Lemmon's character John Gustafson lived in it (above).
The interiors were sets at Paisley Park Studios in Minnesota, but they sure looked real.
They gave it lots of dark old woodwork for a Craftsman bungalow look inside.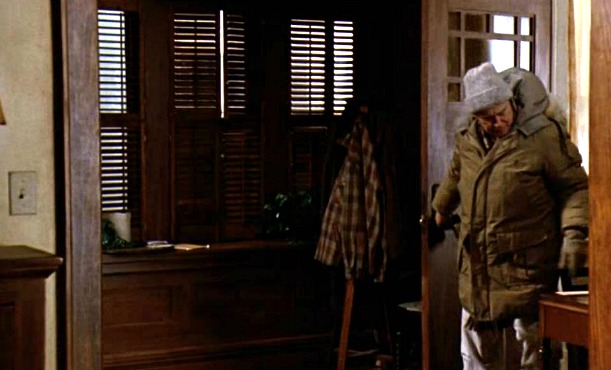 In case you haven't seen Grumpy Old Men, here's the movie's description:
John and Max are elderly men living next door to each other. They're continuously arguing and insulting each other, and have been this way for over 50 years. One day, Ariel, moves into the street. Both men are attracted to her, and their rivalry steps up a gear.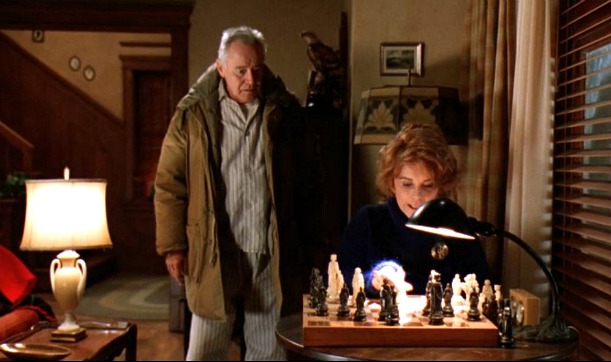 Ann-Margret played Ariel, who moves in across the street from John (Lemmon) and Max (Walter Matthau).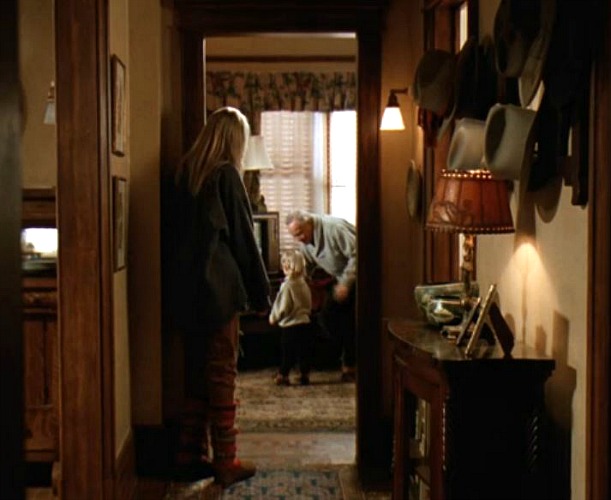 Love the old fireplace with built-ins on either side: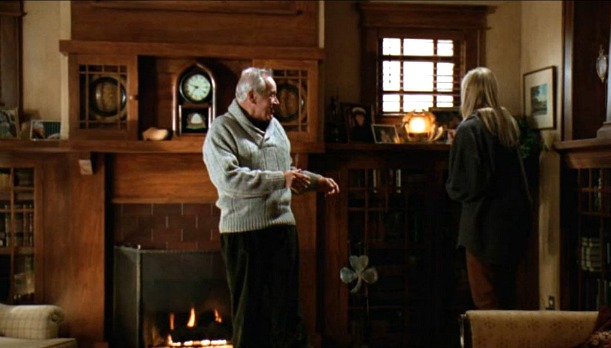 The production designer was David Chapman, who also worked on Steel Magnolias.
That house was on the market recently and you can see the photos of how it looks today here.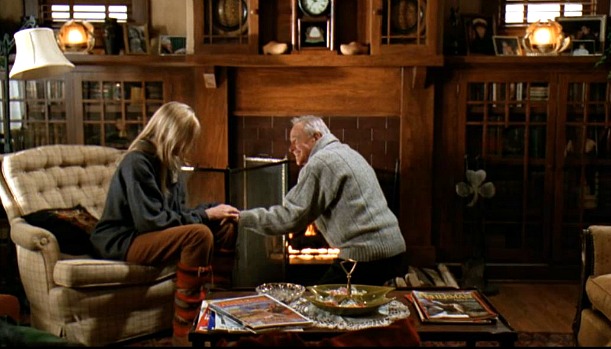 Jack Lemmon and Walter Matthau were friends in real life, and this movie was the 6th time they appeared together in a film.
After filming the movie during a cold Minnesota winter, Matthau was hospitalized with double pneumonia.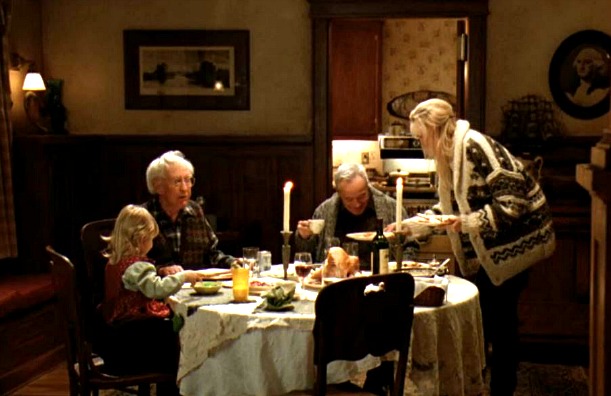 There was a sequel in 1995, Grumpier Old Men, that was also filmed in this neighborhood.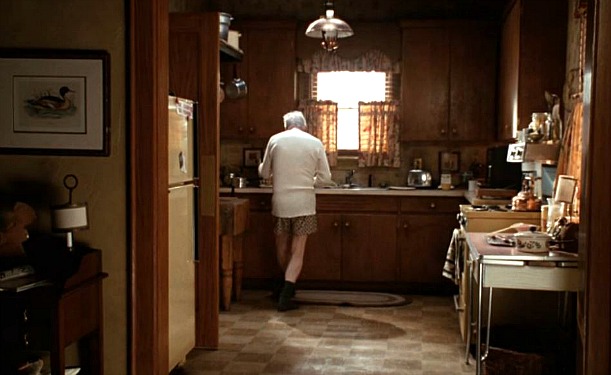 2019 Update:
Ariel's House from Grumpy Old Men is on the market for $249,900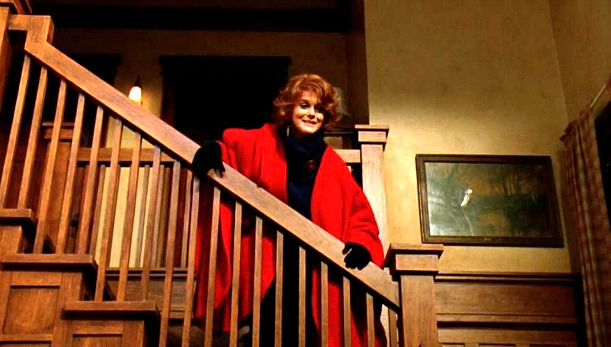 The listing for Ann-Margret's house says:
Historic and iconic Phalen Heights century home used in the filming of Grumpy and Grumpier Old Men. This Hilltop Colonial sits above the rest of the neighborhood on a 1/3 acre corner lot with views of Lake Phalen. Old world charm, close to 1500 finished square feet and 3 bedrooms on one level are just a few of this home's incredible features.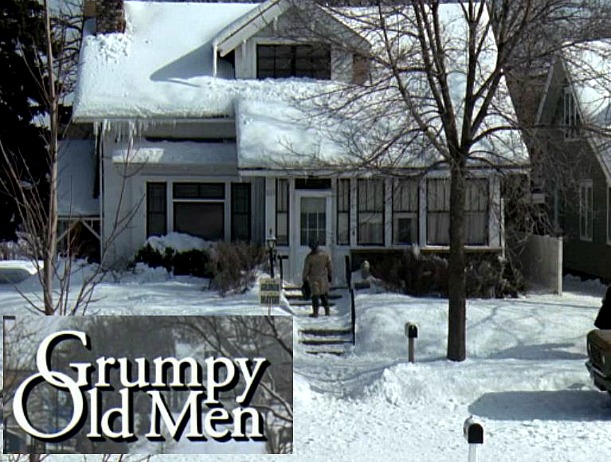 For photos and information about Jack Lemmon's house from "Grumpy Old Men"

Photo credit: Nina Nelson of In View Fotos.

Visit my Houses Onscreen page to see other movies I've featured, listed A-Z.