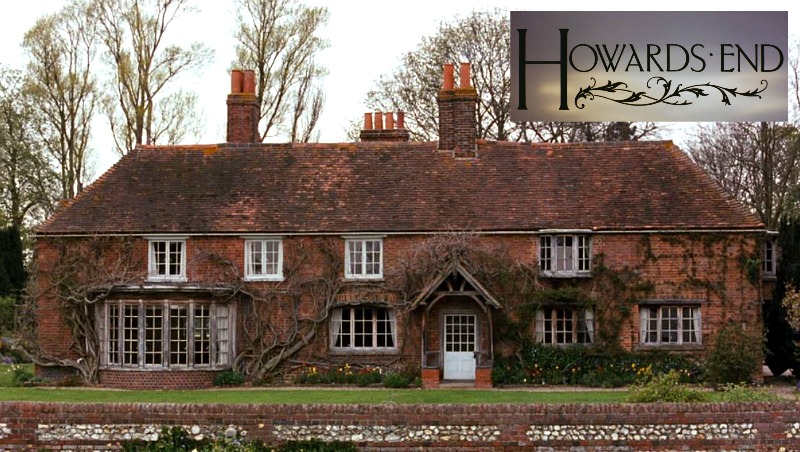 The Oscar-winning movie Howards End is a favorite among those of us who are hooked on houses. I think it's because we can relate to how much Ruth Wilcox (played by Vanessa Redgrave) loved her ivy-covered cottage in the country.
The 1992 Merchant-Ivory Production filmed on location at this beautiful old home known as Peppard Cottage in Oxfordshire, England.
It's on the market, so let's take a look back at the house and the way it looked onscreen!

Peppard Cottage: The "Howards End" House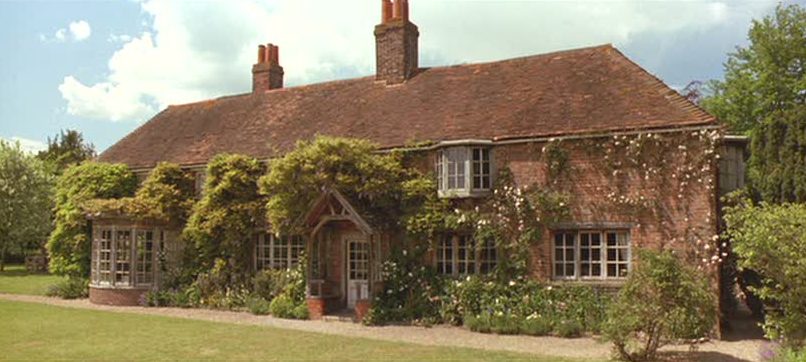 The listing says:
Overlooking Peppard Common, the house is set back from the road and is surrounded by beautiful mature gardens. It is the first time the house has been on the market for many years and offers a great opportunity to update and create a fabulous family home in a well located position.
The property, which dates back to the 14th Century, was famously featured in the Oscar-winning film Howards End, and as a backdrop for popular television programmes including Poirot and Morse.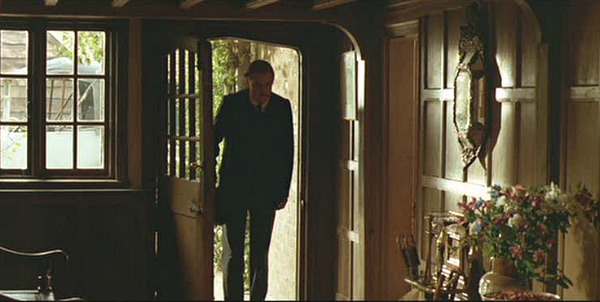 Emma Thompson and Helena Bonham Carter in the one of the "reception rooms:"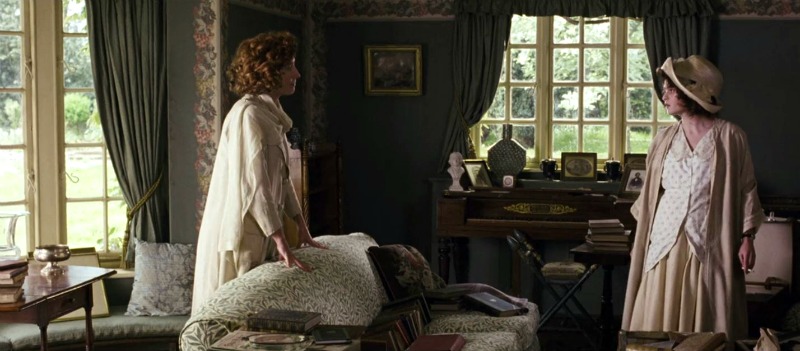 It's strange to our modern ears to hear a 9-bedroom house called a "cottage," but the wealthy Wilcox family in Howards End spent most of their time in residences that were more formal and grand.
It may have been a more modest house than their others, but Ruth Wilcox considered this one home.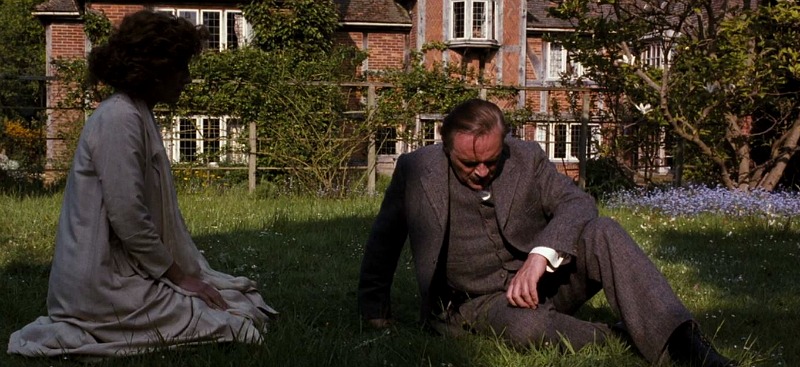 The listing says:
A wonderful family house with a floor plan offering flexible family living and an opportunity for secondary accommodation accessed by a separate staircase and entrance hall.
Boasting an abundant wealth of character with wonderful exposed oak beams and frame, flooring, carved wall panelling and staircases, a mixture of inglenook and pretty tiled fireplaces, flagstone floors and unique windows, doors and skylights.
The property is approached over a gravelled drive with pretty cottage gardens providing year round colour.
The gardens are interspersed with mature hedging and trees, and an orchard with flowering fruit trees.
Pathways lead to different seating and grassed areas making the most of the sun throughout the day.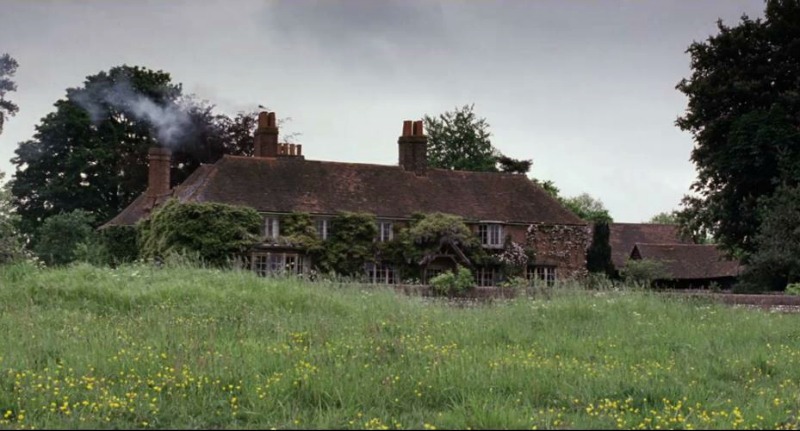 Note: There are Amazon affiliate links below that may earn me commission.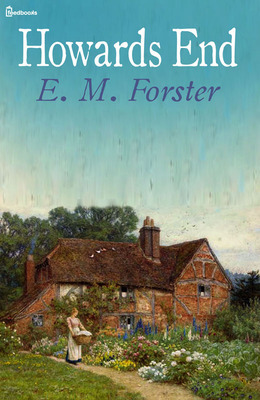 The film adaptation won 3 Oscars and was nominated for 6 more: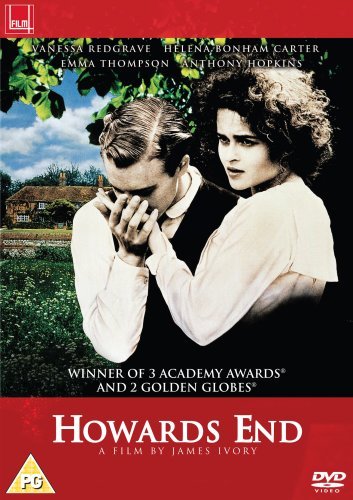 Merchant Ivory Productions recreated the look of a country house in turn-of-the-century England: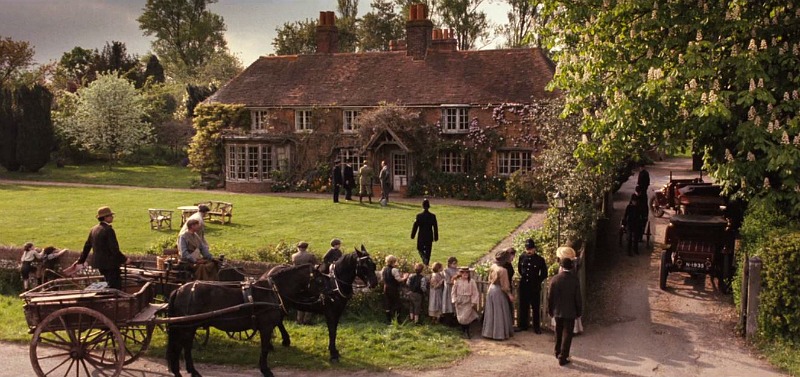 It's been beautifully maintained over the years. Going through the front door would feel like stepping back in time.
The house has 9 bedrooms and 6 bathrooms. It sits on 2.31 acres in Peppard Common near Henley-on-Thames, and they're asking £3,950,000 (a little over $5m).
Visit my Houses Onscreen page to see the others I've featured, listed A-Z.