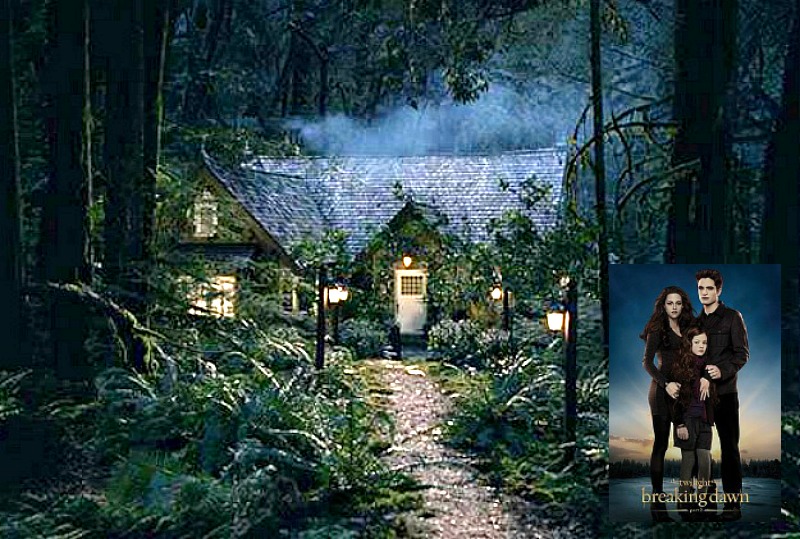 Since the final movie in the Twilight saga premiered last year, readers have been begging for photos of Edward and Bella's sweet little honeymoon cottage in the woods.
I finally got around to watching it myself and getting the pics for you, and I have to agree with everyone who said, "It's the best thing about the movie!"
Take a look…

The Cottage from "Breaking Dawn"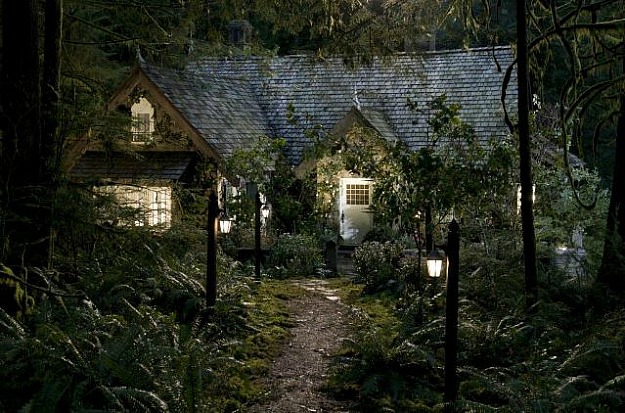 The exterior of the cottage in the movie looked kind of fake to me.
I thought maybe it was just CGI (like baby Renesmee in the movie), especially since we never get any real closeups of it.
However, a fansite posted photos of the cottage being built in Canada in February 2011.
I'm guessing it was in Vancouver, where they filmed exterior scenes for the movie.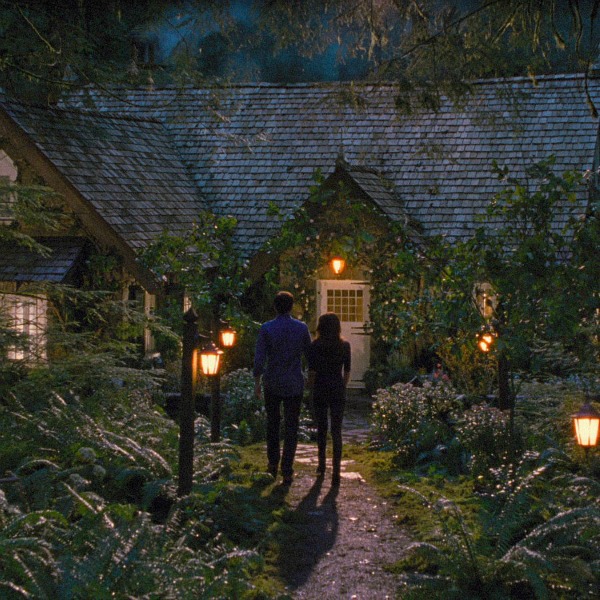 The interiors were created on a separate soundstage.
They filmed at Raleigh Studios in Louisiana.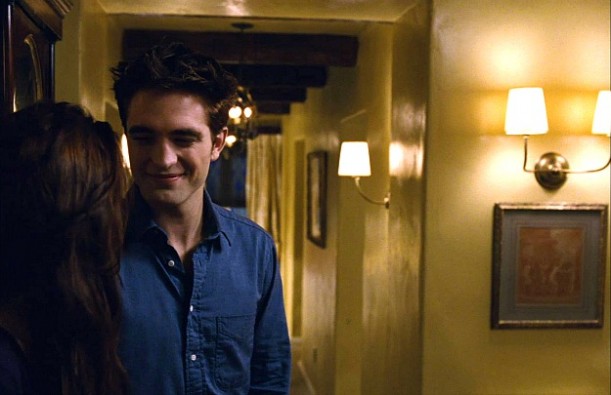 The Cottage Living Room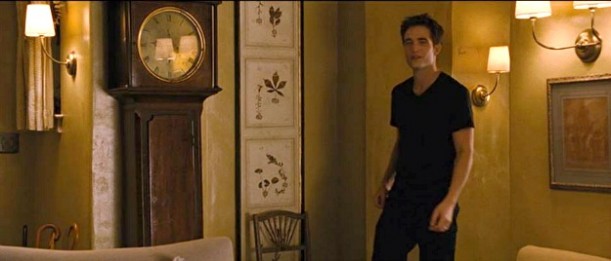 Esme and Alice fixed up the run-down old cottage behind the Cullens' main house as a 19th birthday gift for Bella.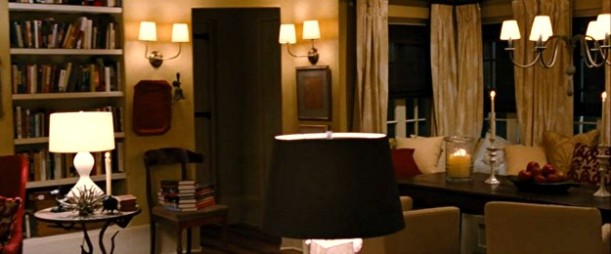 Here's how Bella describes the cottage in the book:
"There, nestled into a small clearing in the forest, was a tiny stone cottage, lavender gray in the light of the stars…. Honeysuckle climbed up one wall like a lattice, winding all the way up and over the thick wooden shingles. There was a little path of flat stones, amethyst in the night, that led up to the quaint arched wooden door."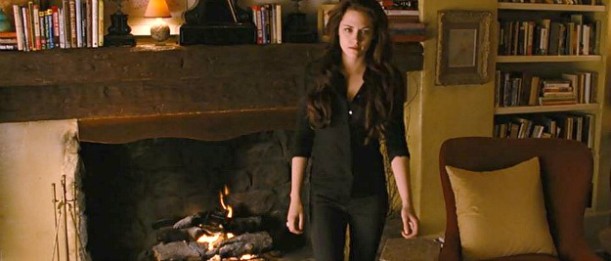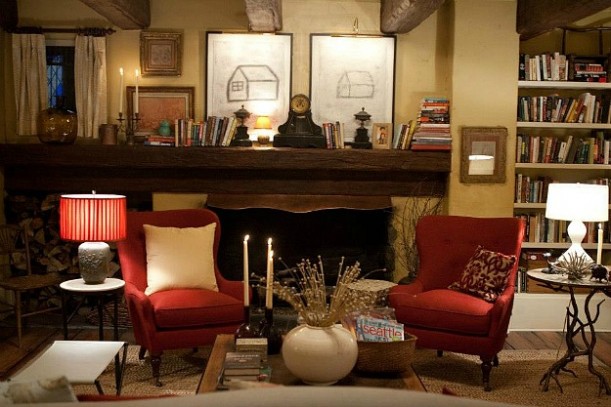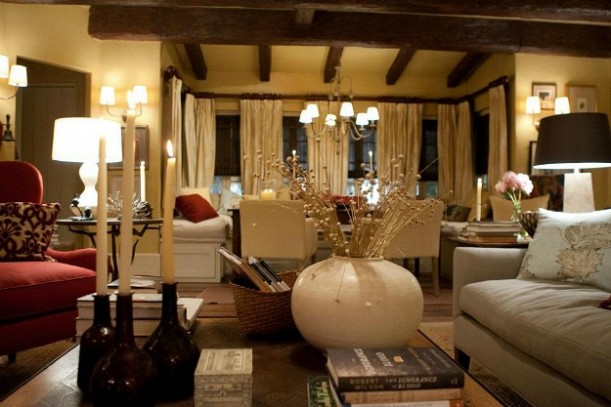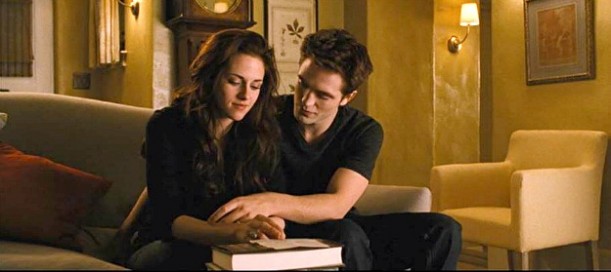 Bella's Walk-in Closet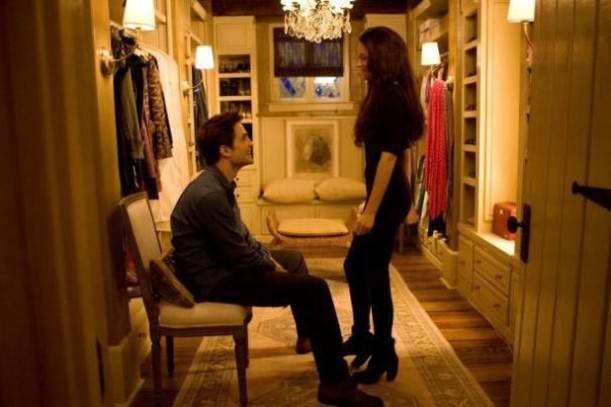 Alice makes sure Bella's walk-in closet is fully stocked with clothes and shoes.
Who wouldn't love a sister-in-law like that?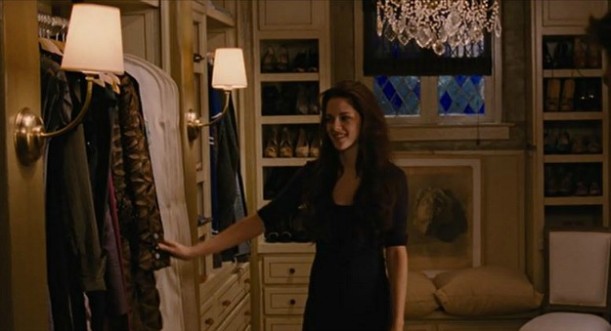 The only photo I could get of the bedroom was this one, of Bella in front of the fireplace.
Made me a little crazy that the camera didn't give us a better look at it.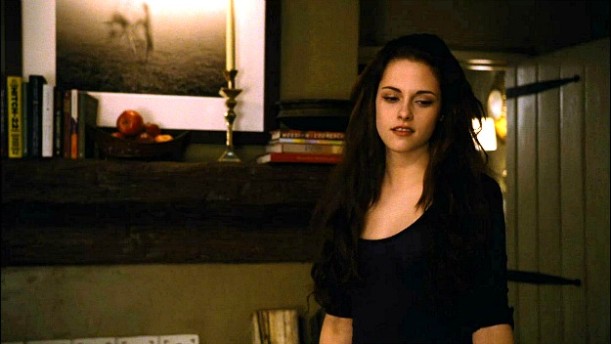 Renesmee's Nursery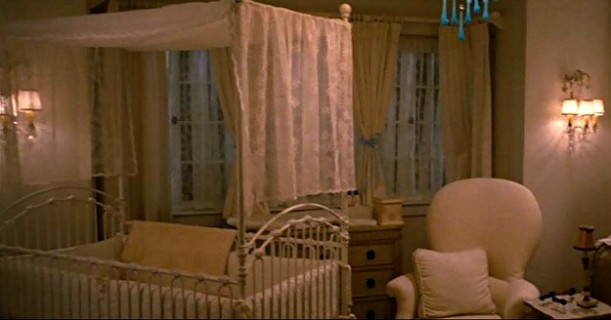 The production designer was Richard Sherman.
Set Decorator was David Schlesinger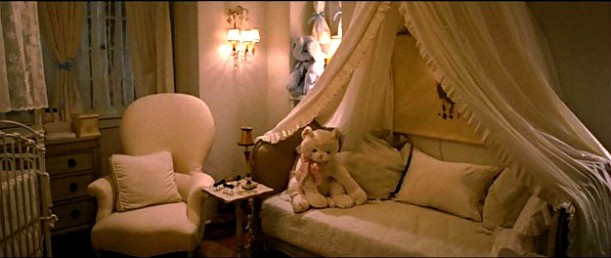 Renesmee grows so fast that the next time we see her room,
there's a big-girl bed in it instead of a crib: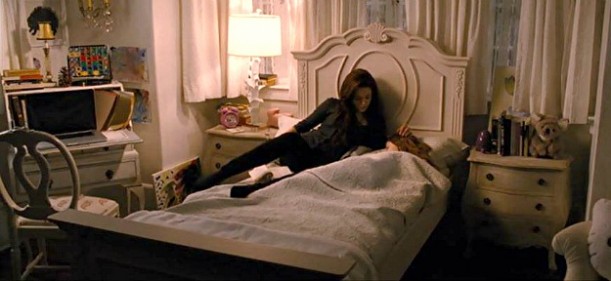 My only complaint? They didn't spend more time in the cottage!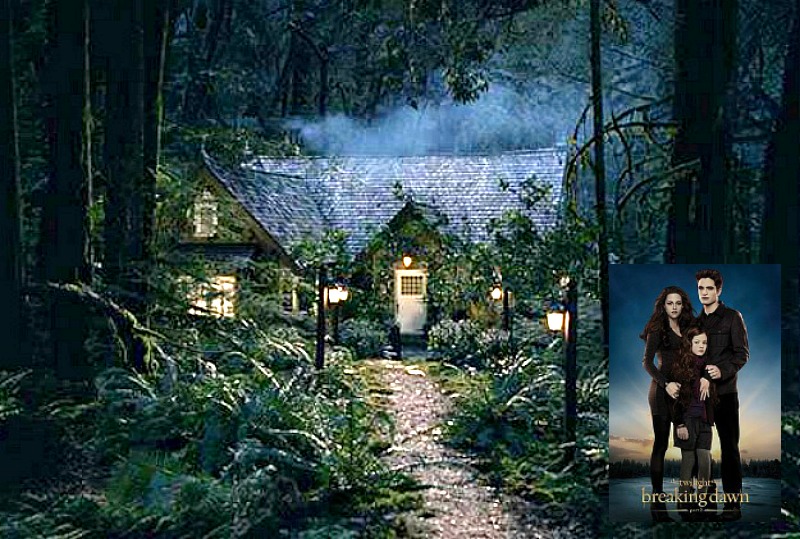 For more photos and information about the sets and filming locations,