If there's one movie that always makes me want to pack up and move to the Outer Banks, it's the Nicholas Sparks weepie Message in a Bottle, even though it turns out it wasn't actually filmed there. Kevin Costner's beach house in it looks so romantic and relaxed — and the views of the water don't hurt, either.
I watched it again today and was surprised by how well the sets have held up since the late '90s when the movie was filmed. Nothing really looks dated.
Coastal Living ran a feature at the time on the production design and their photos of it are gorgeous, too. Take a look!

The "Message in a Bottle" Movie Beach House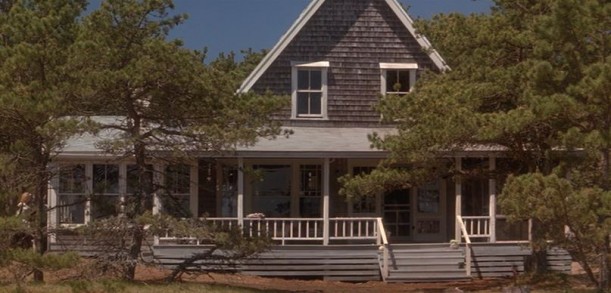 Kevin Costner played Garret, a grieving widower who writes his late wife Catherine love letters and sends them out to sea in — you guessed it! — bottles.
When newspaper writer Theresa (Robin Wright) finds one of them on the beach, she decides to track the author down.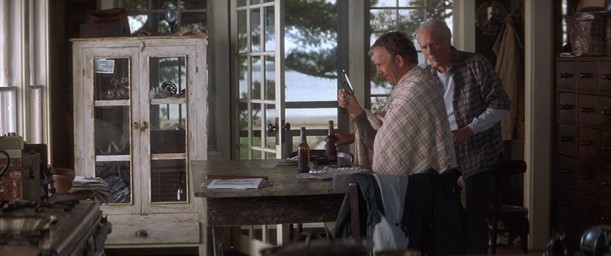 Production Designer Jeffrey Beecroft told the magazine he was trying to tell the story with objects instead of words: "I wanted the character's house to feel isolated and somehow romantically haunted, but comfortably masculine, too."

The interior of Garret's house was intended to evoke the inside of a ship.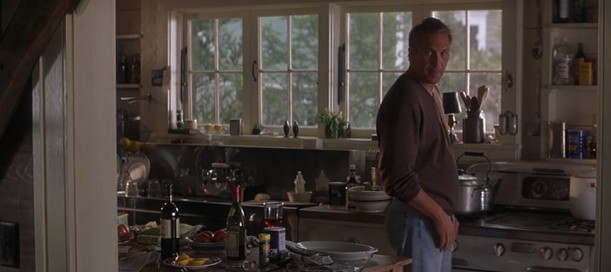 Garret's kitchen was photographed for Coastal Living, which gives us a better look at it: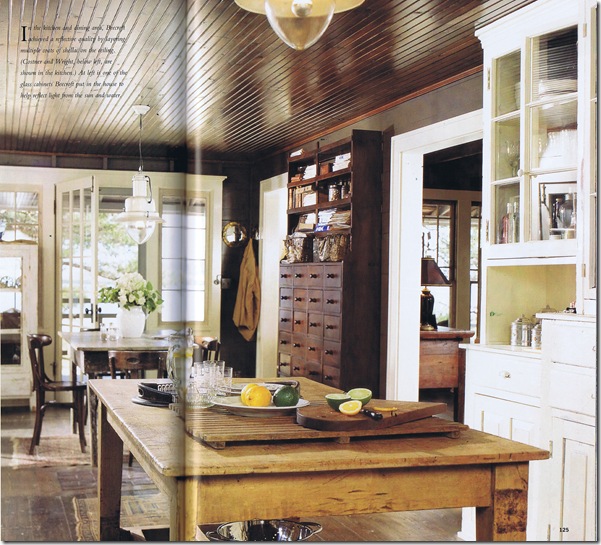 The producers originally planned to film on Tangier Island in Virginia, but the town council found some of the things in the script objectionable and wanted to make revisions to it before giving permission to shoot there.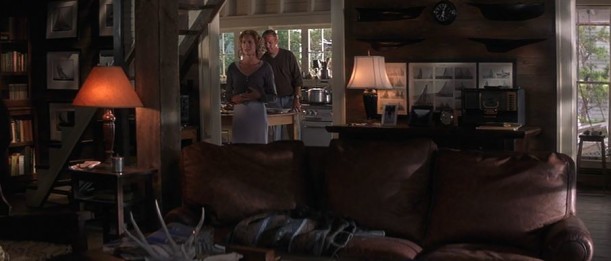 Warner Brothers then tried Martha's Vineyard, "but they were denied permission to build a temporary 3,000-square-foot house on stilts in the dunes near Chilmark Pond." (Via IMDb.com)

According to the movie's website (which is no longer active), they ended up filming in Maine:
Garret lives on a small island in the Outer Banks of North Carolina, where the town's inhabitants exist on the bounty and recreational opportunities provided by the sea.
The beautiful coastline of Maine was chosen as a stand-in for the chain of islands off the North Carolina coast, utilizing various cities near the maritime town of Bath, including New Harbor, Boothbay Harbor and Popham Beach.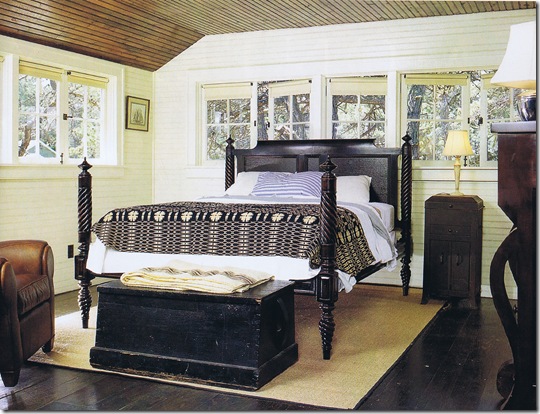 Beecroft decided to use a small waterfront house on Popham Beach as Garret's residence, and over $250,000 worth of renovations were done to it to get it ready for filming.
The filmmakers added an addition for Catherine's artwork, as well as the adjacent living room.
After filming ended, however, the owner demanded that everything be returned to its original state. Can you believe that? The production company spent almost as much undoing everything as they did fixing it up. (Via IMDb.com)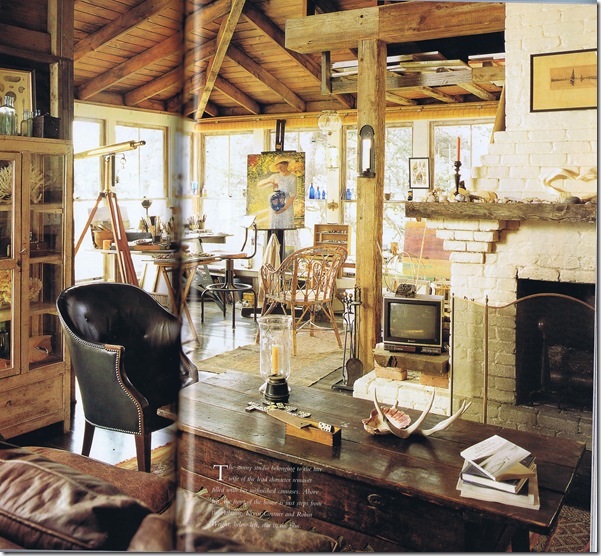 At the end of the movie we know Garret has finally moved on because he has cleared out his dead wife's art supplies and replaced them with his sailing stuff:

The Screened Porch: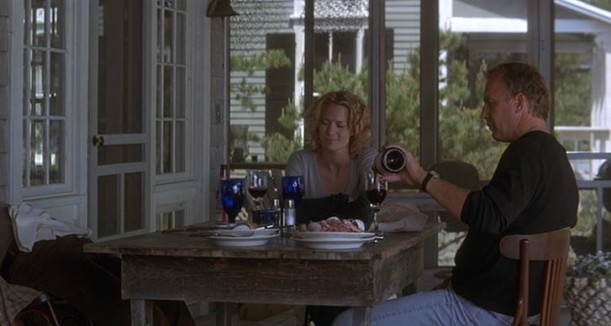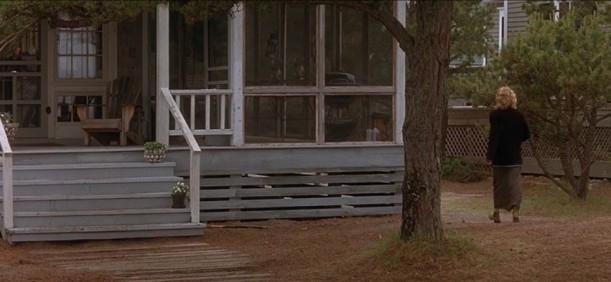 In case you haven't seen Message in a Bottle, I won't ruin it for you, but keep a box of tissues nearby when you watch it!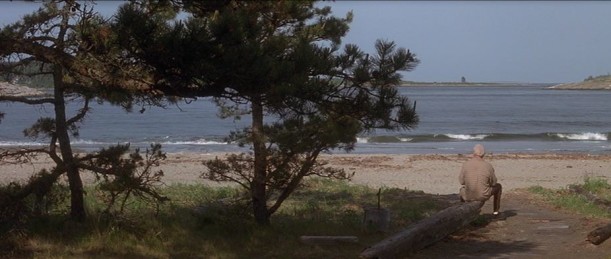 The set photos were featured in the March/April 1999 issue of Coastal Living.

Visit A Schematic Life for more photos and information. Photo Credit: Bruce Buck.

Visit my Houses Onscreen page to see the other movies I've featured, listed A-Z.