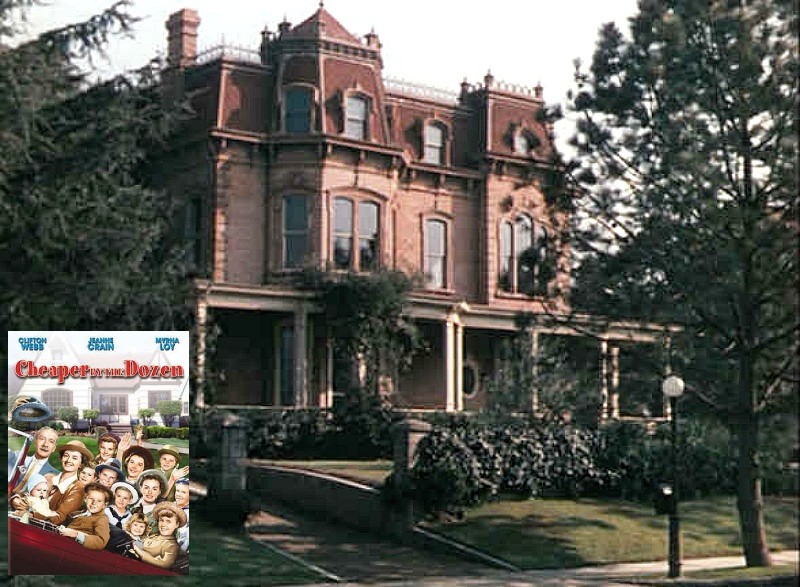 I bet you're familiar with the 2003 family comedy Cheaper by the Dozen starring Steve Martin and Bonnie Hunt, which had a rambling Victorian with a large round turret in it. But did you know it was based on a classic 1950 movie with Myrna Lloyd?
And the classic movie, in turn, was based on a true story. It started as a memoir about Frank and Lillian Gilbreth and their 12 children.
In the original film, the patriarch of the family (played by Clifton Webb in the 1950 version) announces that they are moving from Rhode Island to New Jersey. The kids protest at first, but when they see this beautiful Second Empire Victorian, they change their tune (I mean, wouldn't you?).
Let's take a look back at the house from the original movie, which was filmed at a house that may look familiar to you!

The "Cheaper by the Dozen" House from the 1950 Movie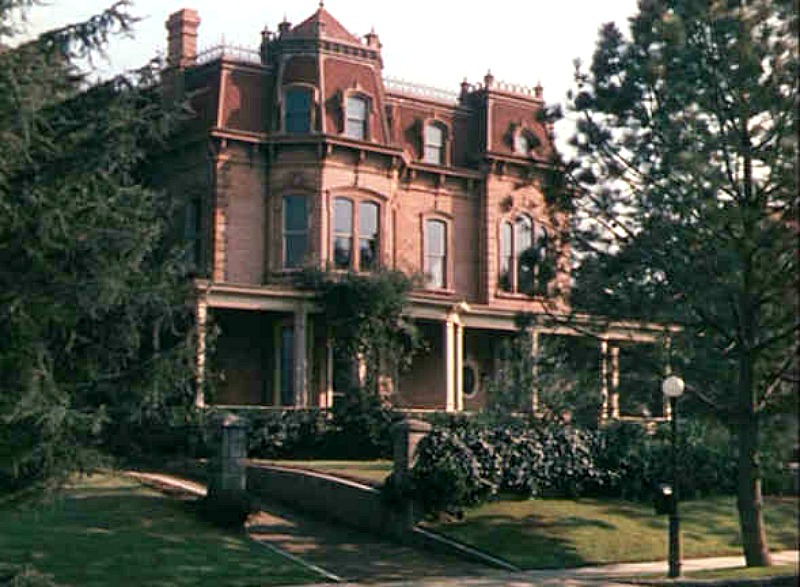 Real houses were rarely used in older movies like this.
"Cheaper by the Dozen," like many others, was filmed on a back lot called St. Louis Avenue.
Below is a photo a reader sent me, taken of the house in the 1970s before it was torn down: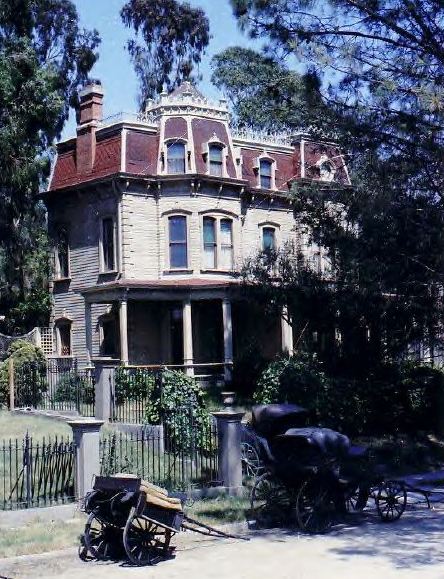 Classic-film buffs probably recognize it from other movies.
For instance, they used the same house for Meet Me in St. Louis in 1944: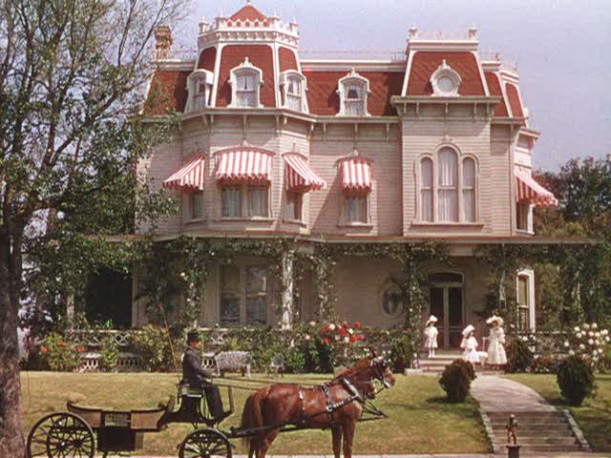 Inside the "Cheaper by the Dozen" House: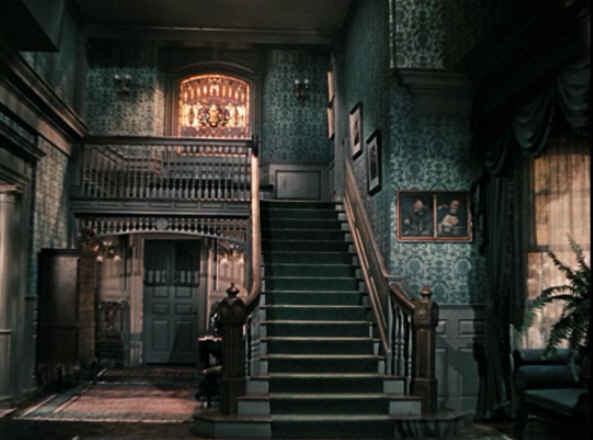 Frank Gilbreth was a famous efficiency expert who thought he could run his family with the precision of a factory.
He had all sorts of time-saving routines for them that I wanted my own family to try after reading the book when I was a girl, but they weren't as enthusiastic…ha.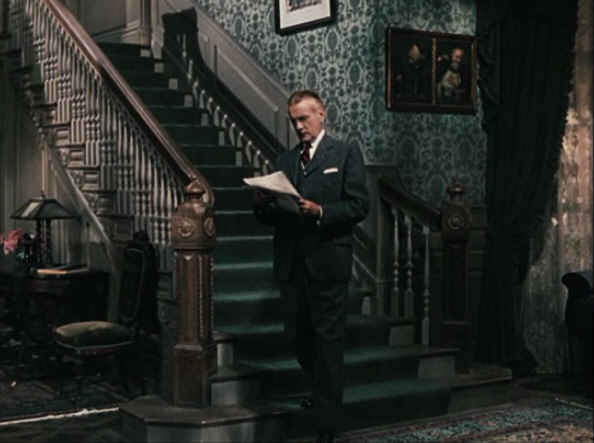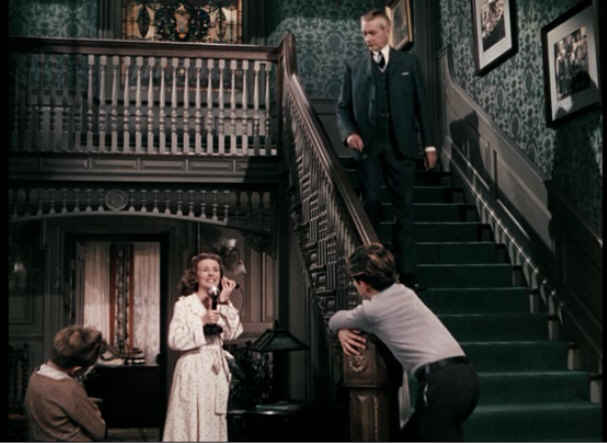 After the Gilbreth family moves in, the mother (Myrna Loy) says the house was "too big for two servants" to handle, so they had a family meeting to tell the children they'd have to start pitching in. Times were tough!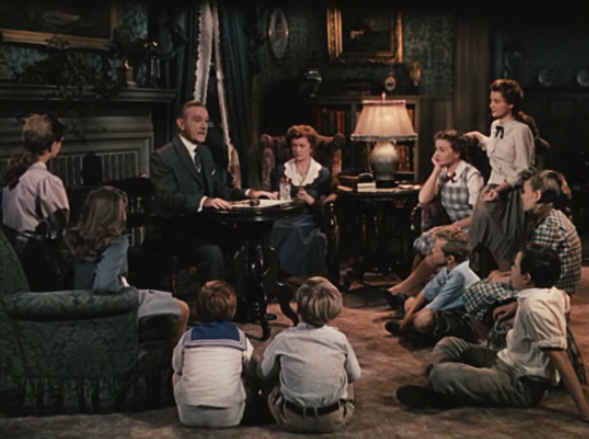 After Frank dies of a heart attack, his wife and 12 children are left to fend for themselves.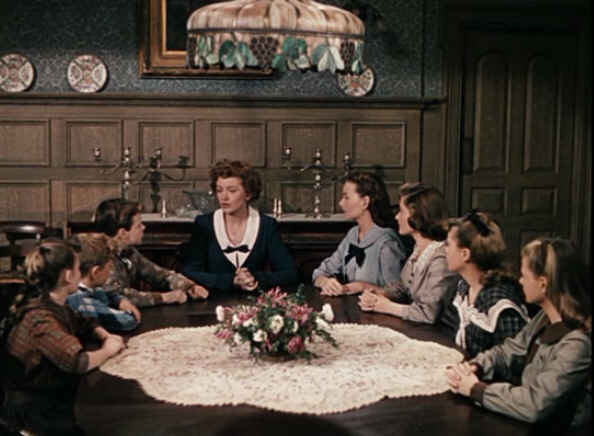 There's a poignant scene with Myrna Loy, alone and newly widowed, pondering her future without him: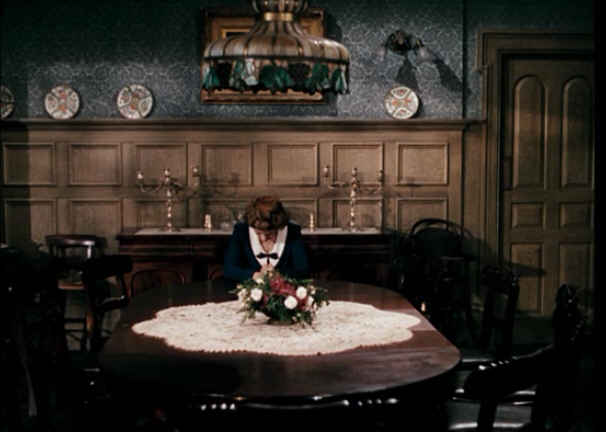 One of the reasons I got this movie out to watch it again was because I had just re-watched the Steve Martin-Bonnie Hunt remake and wondered how much it had to do with the original.
The answer: not much.
The biggest difference was in the way the children were portrayed.
In the original movie, the children weren't perfect, but they were well-mannered, respectful, and loving, even though their father is strict and demanding.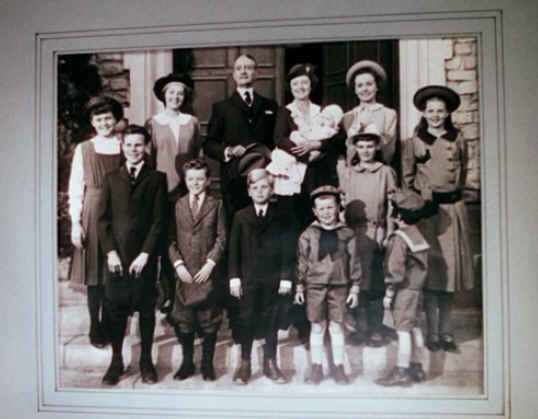 Update:
The house from the 2003 "Cheaper by the Dozen" remake is on the market!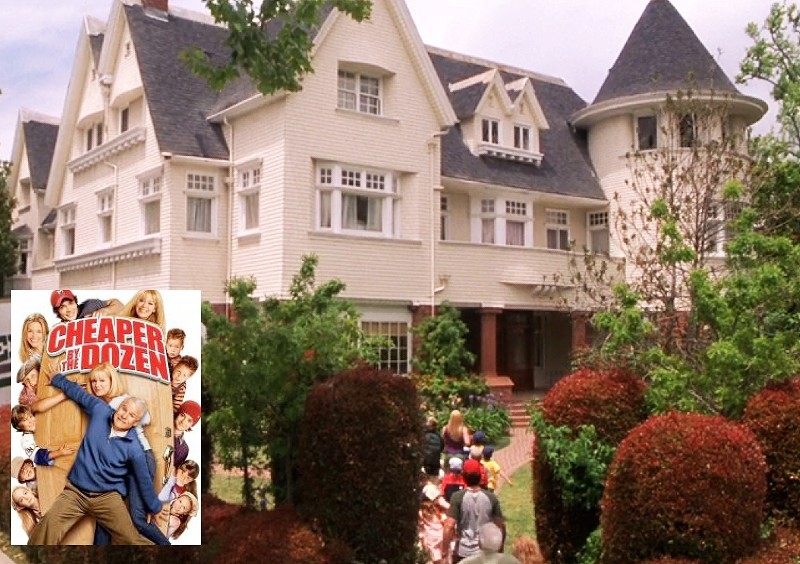 See what the Second Empire Victorian looked like in Meet Me in St. Louis.

Visit my Houses Onscreen page to see the others I've featured, listed from A-Z.