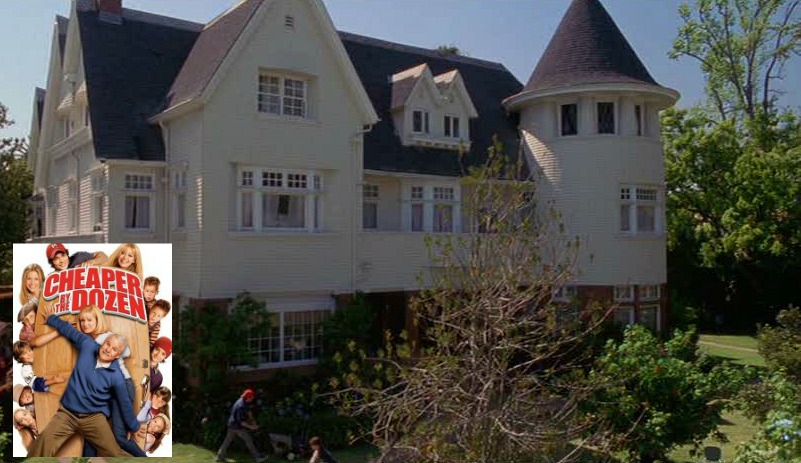 The 2003 Steve Martin-Bonnie Hunt movie Cheaper by the Dozen was a (very loose) remake of the 1950s classic that we looked at last week.
It's about a harried couple juggling work and a busy household with 12 kids.
In the beginning, the Baker family lives in the Illinois countryside, so let's start by taking a look at their farmhouse…

The "Cheaper by the Dozen" Farmhouse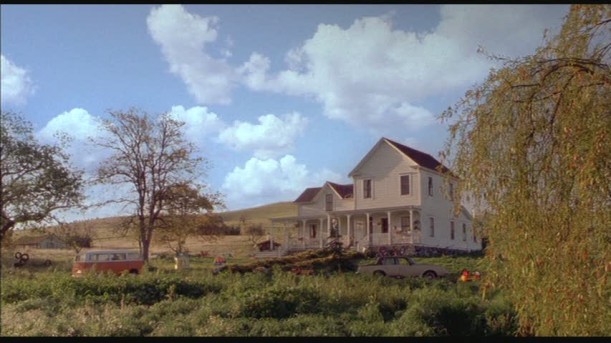 Director Shawn Levy says they shot on location in Petaluma, California, which made things a lot more difficult than they would have been on a soundstage. "I don't know what the heck I was thinking." But adds that he "wanted the movie to look beautiful."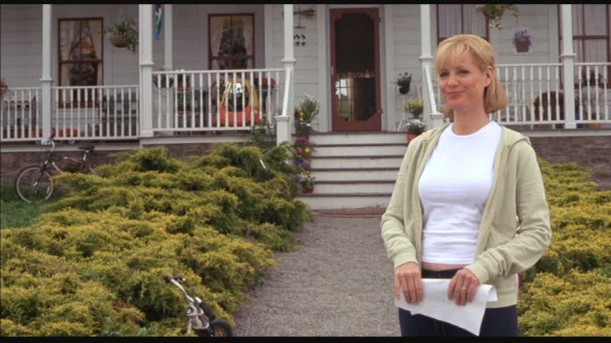 In real life, the farmhouse is a 2,000 acre apple orchard known as Two Rock Ranch.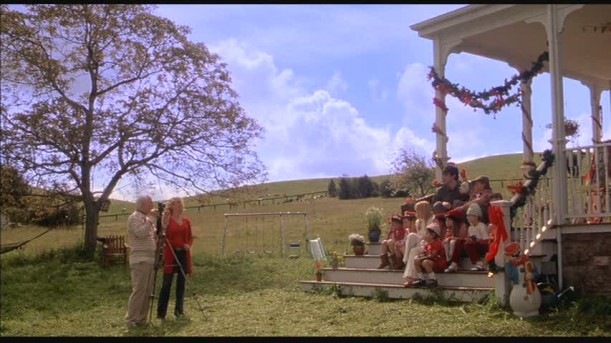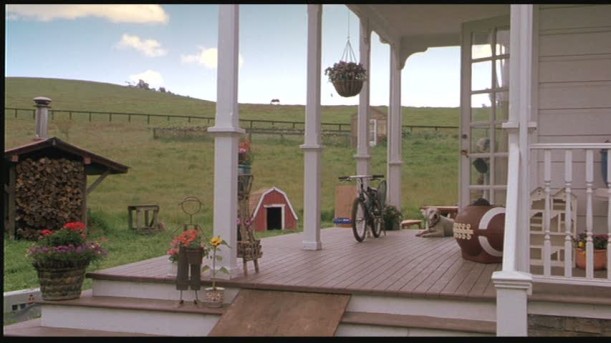 Living Room: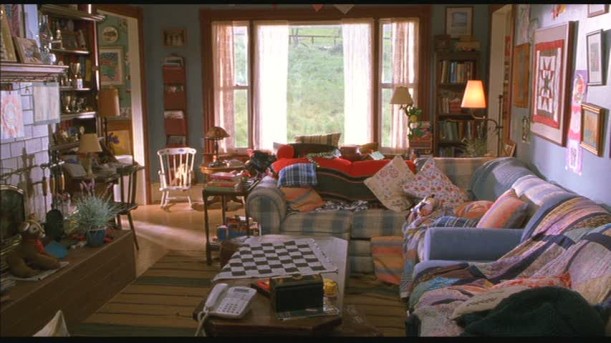 Kate is writing a book about life with 12 kids called — you guessed it — Cheaper by the Dozen.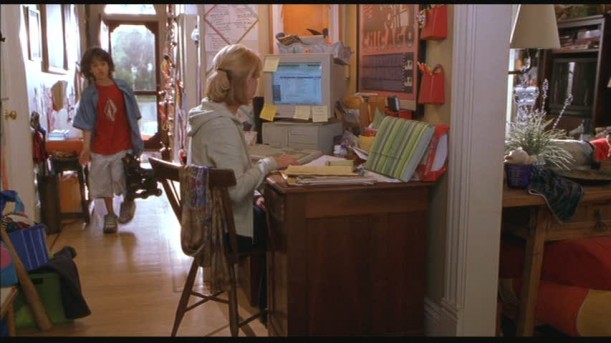 The Kitchen: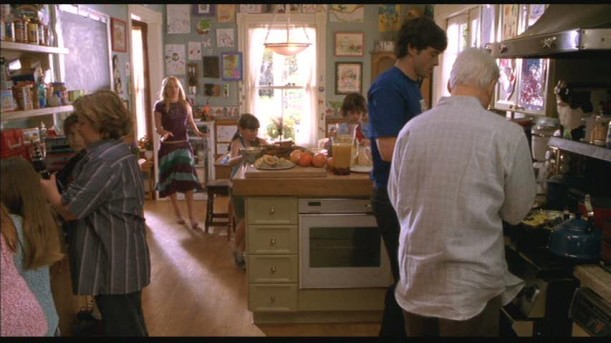 "The thing I love about the production design in this movie is the texture of real life in every scene," Levy says.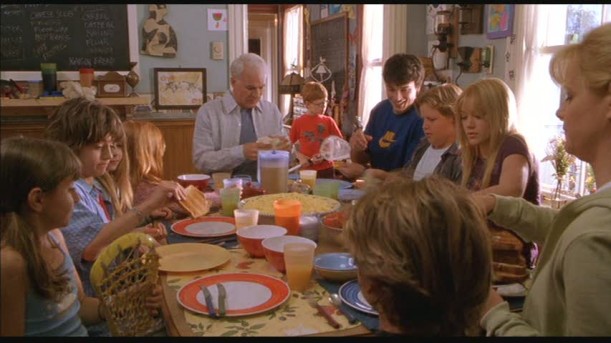 The Production Designer for the shoot was Nina Ruscio. Set Decorator was K.C. Fox. They did a good job giving the sets the look of big-family chaos and clutter.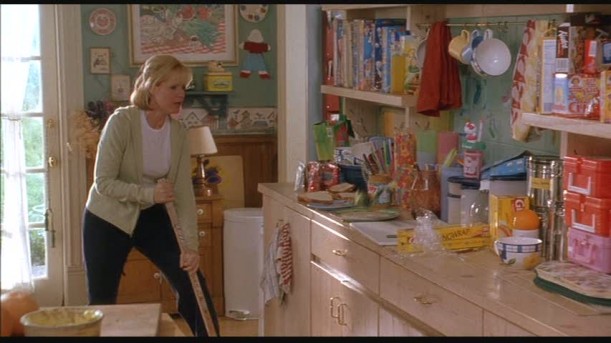 An Entertainment Weekly review said, "Having a big family seems like lots of fun–and then you meet someone like Tom (Steve Martin) and Kate Baker (Bonnie Hunt), whose 12 children can spill more milk and harbor more illegal pets than any other 12 children we know."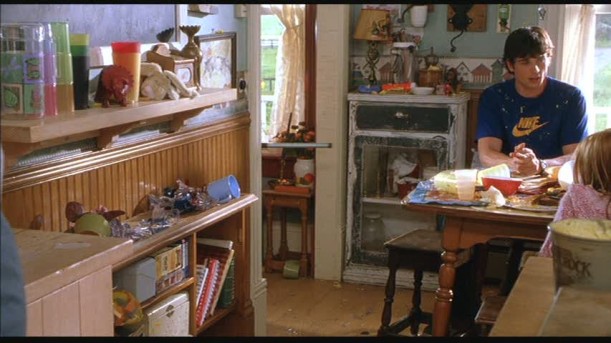 The director says it took several days to shoot the scrambled eggs scene in the farmhouse kitchen. "We were all nauseous by the end of it from the smell of rotting eggs." Yuck.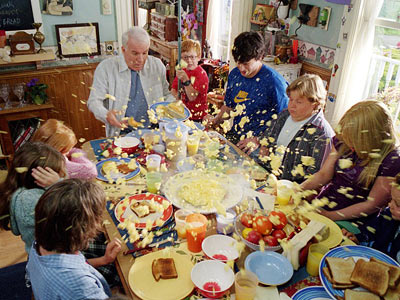 Tom and Kate's bedroom: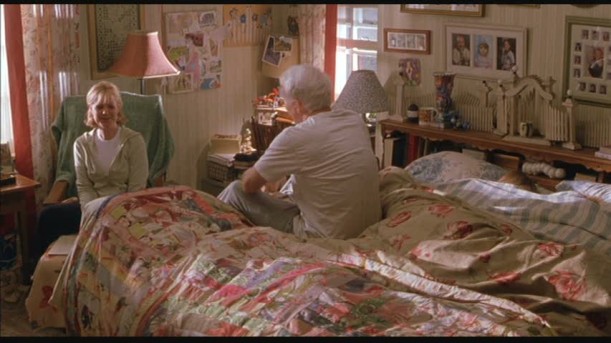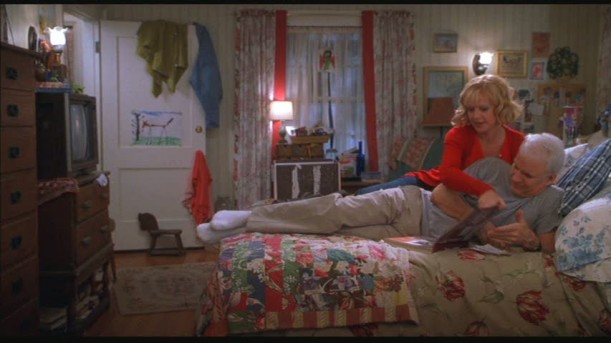 When Tom gets a new job as a football coach in the city, they're sad to leave their farmhouse.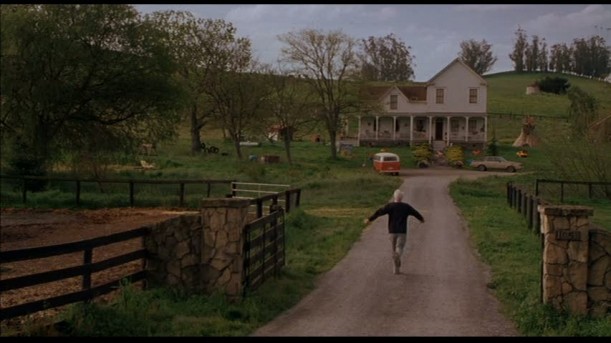 The "Cheaper by the Dozen" House in Evanston: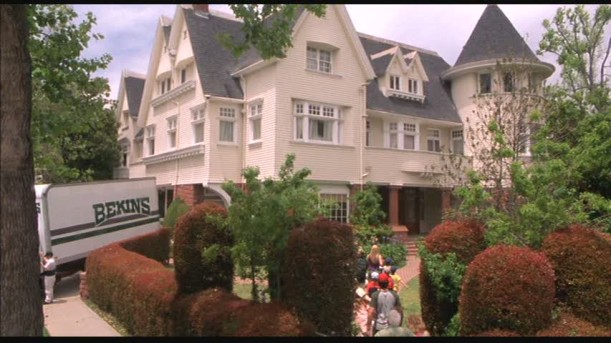 The real house is in the Hancock Park neighborhood of Los Angeles. According to Seeing Stars: "In the film, there is a fake street sign out front saying Forest Ave – S. 300. Ignore it. There is no Forest Ave in Hancock Park. It's actually at the northwest corner of Lorraine Blvd. & 4th Street."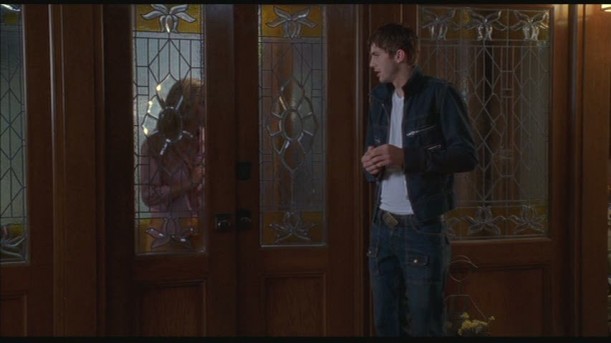 The interiors were built on a soundstage: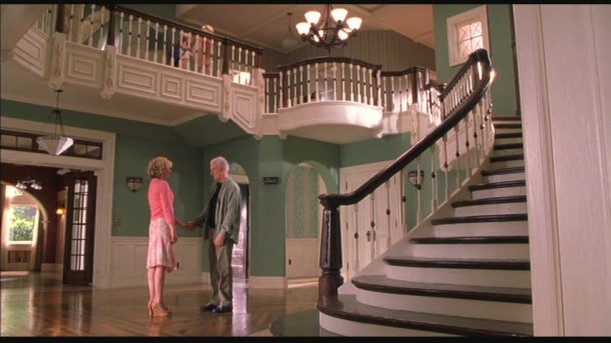 It was a two-story set, which is really unusual. Levy wanted to be able to film the movement of the characters going up and down the stairs. He says it probably cost more than building a real house would have been.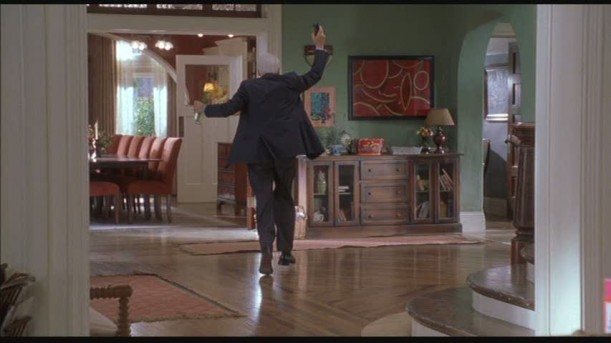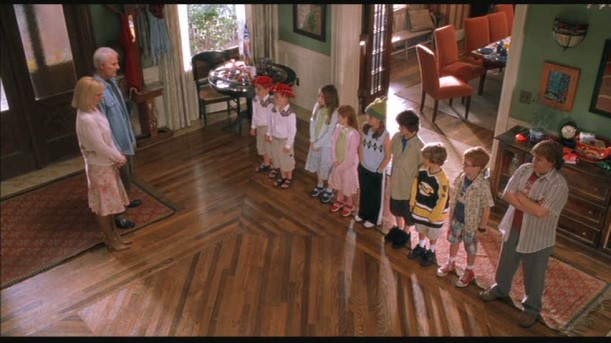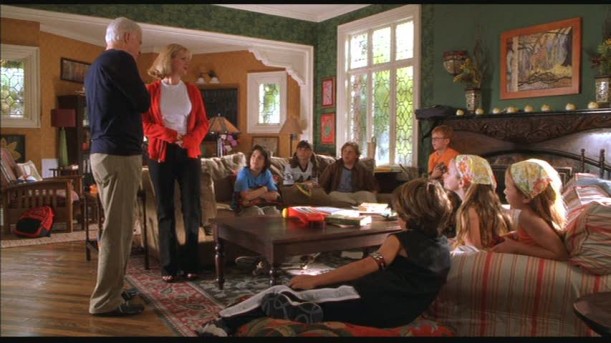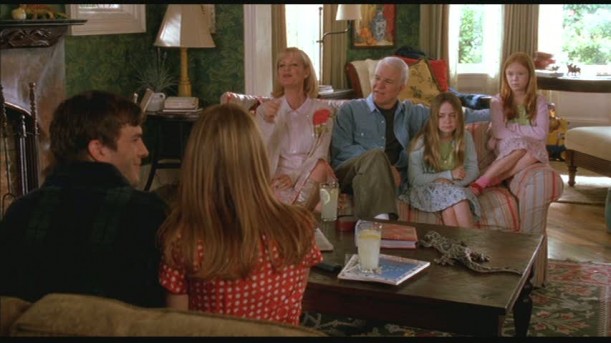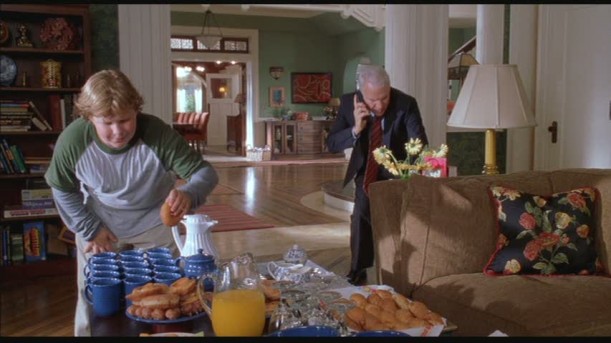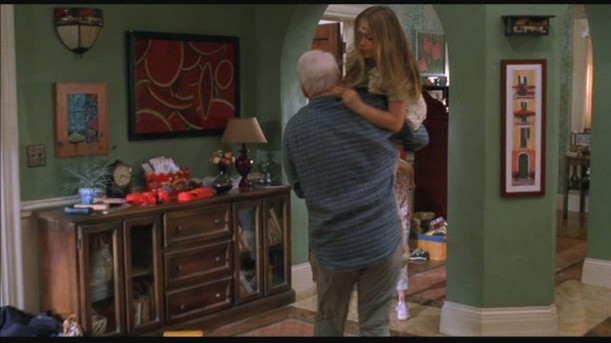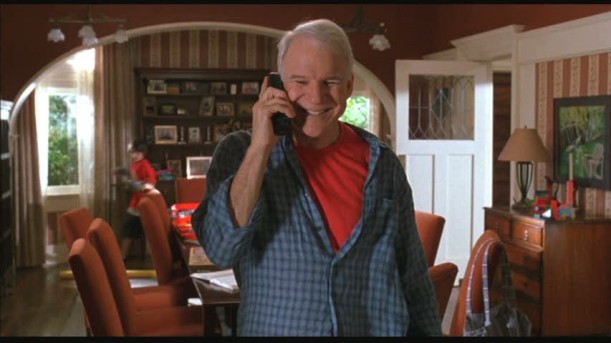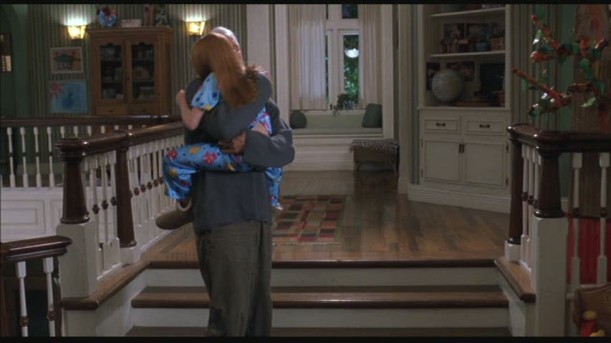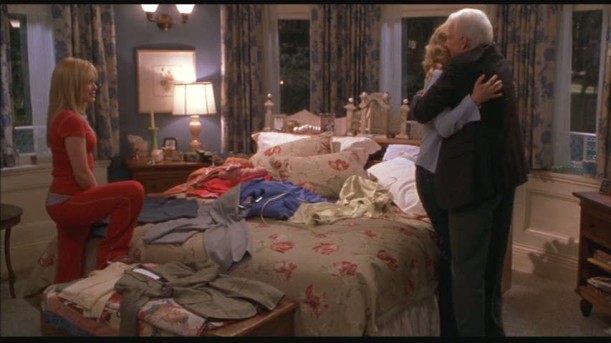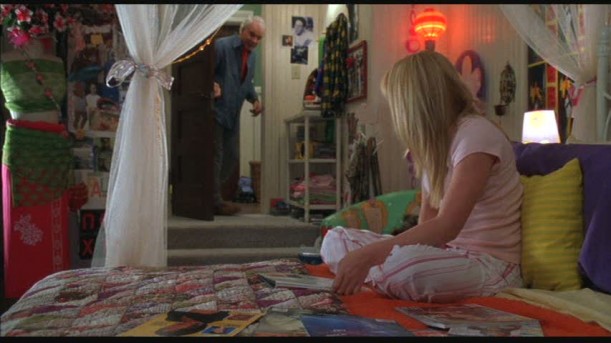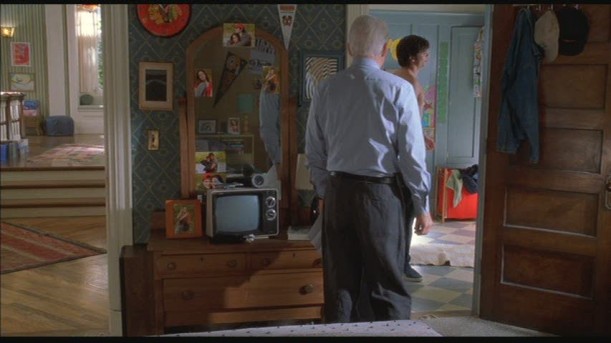 The Turret Bedroom: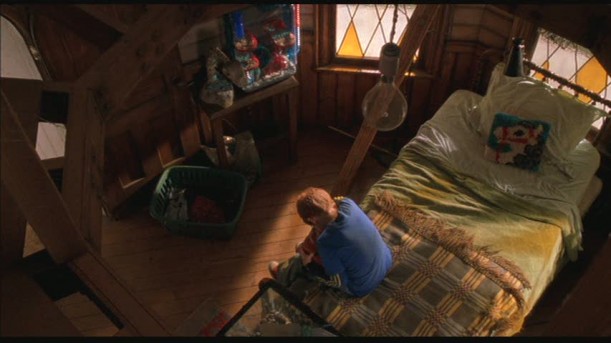 The Kitchen: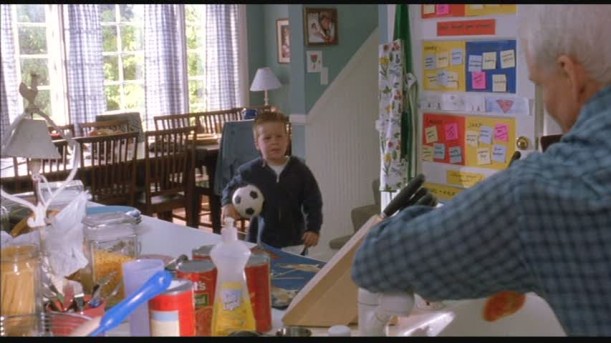 Steve Martin, who doesn't have any children himself, said, "I played fathers so many times, it's like being one. I've had children of every age. And like I say, I get to do everything but the dirty work. Their parents have to take them home and deal with all that."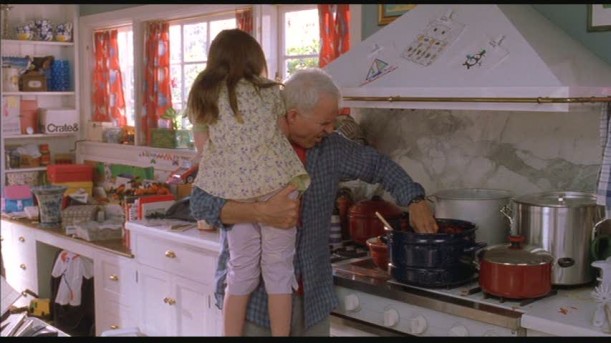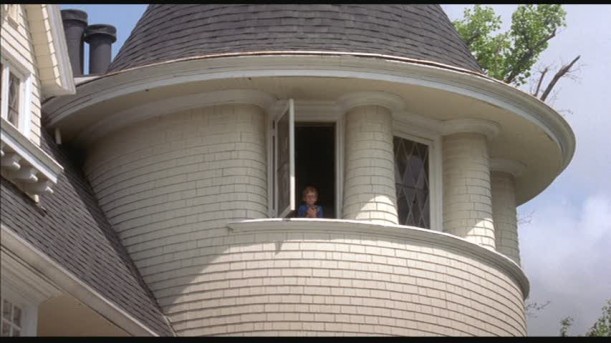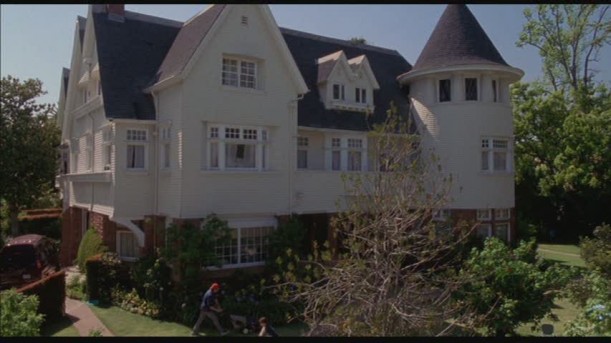 Visit my Houses Onscreen page to see the other movies I've featured, listed A-Z.