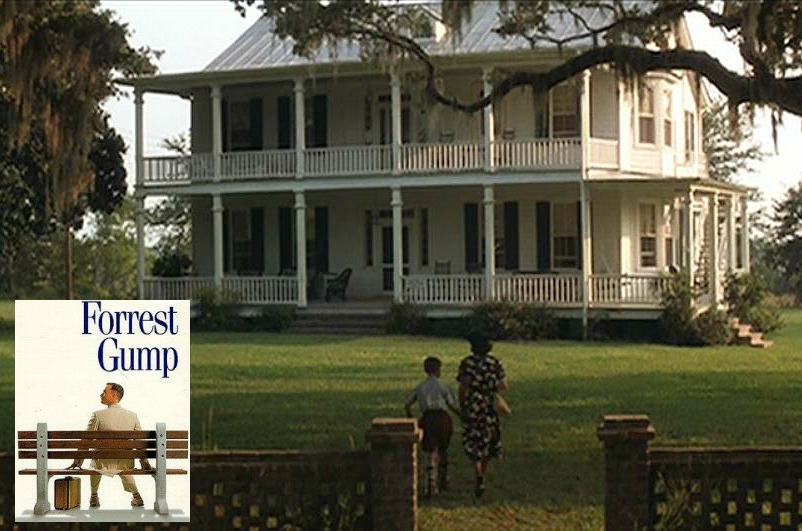 It's been more than 25 years since the movie Forrest Gump hit theaters in 1994, but who could forget that big old Southern house with the double porches in Greenbow, Alabama?
I know my readers haven't because I still get so many questions about it. People want to know all about Forrest Gump's house, like where it's located in Alabama and whether they can visit it. But I'm afraid I've got some bad news on that front…
Not only is Greenbow a fictional Southern town, but the house was just a temporary structure built for the movie and torn down after filming was over.
Keep reading to learn all about it and the other filming locations for Forrest Gump, including Jenny's farmhouse.
Note: Spoilers ahead. Also, there are Amazon affiliate links in this post that may earn me commission.

The House from "Forrest Gump" in Greenbow, Alabama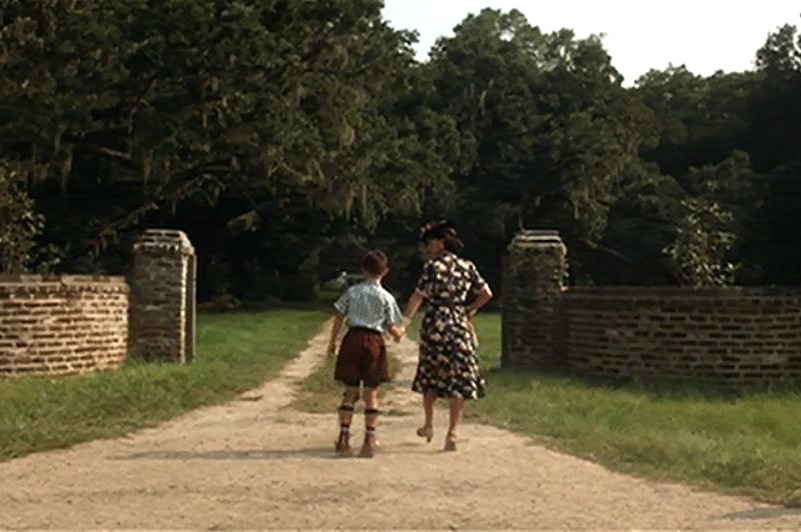 "We lived about a quarter mile off Route 17," Forrest says in the movie, "about a half mile from the town of Greenbow, Alabama."
The Gump Boarding House where he lived with his single mom (who isn't given a first name in the movie but was played by Sally Field) looks so authentic in the movie, it's hard to believe it hadn't really been sitting there for generations.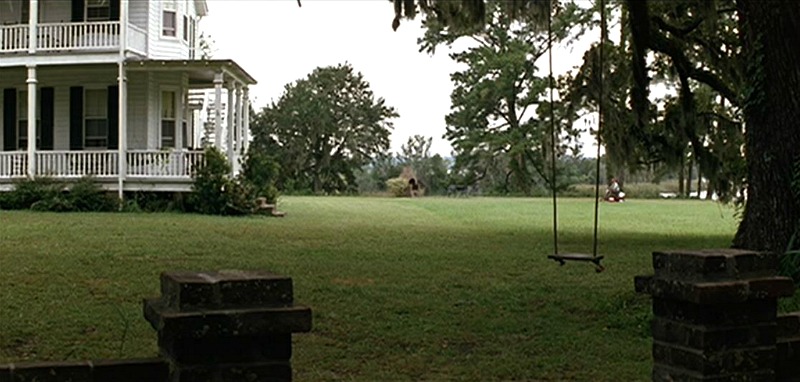 On the DVD special features (Amazon affiliate link) they explain that the house was built
in an empty field "hastily and not to code," so it had to be demolished after shooting ended.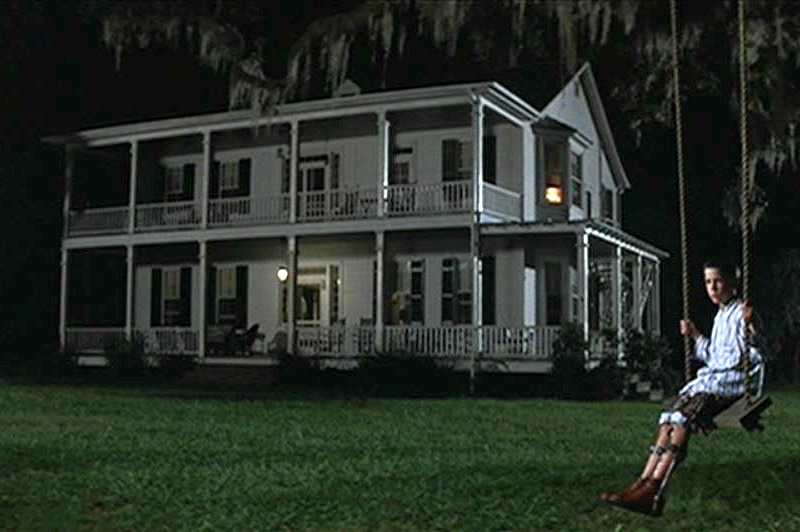 Also? Brace yourself. The Gump House wasn't even in Alabama.
Besides the town square scenes, which were filmed in Savannah, Georgia,
most of the movie was actually shot in South Carolina.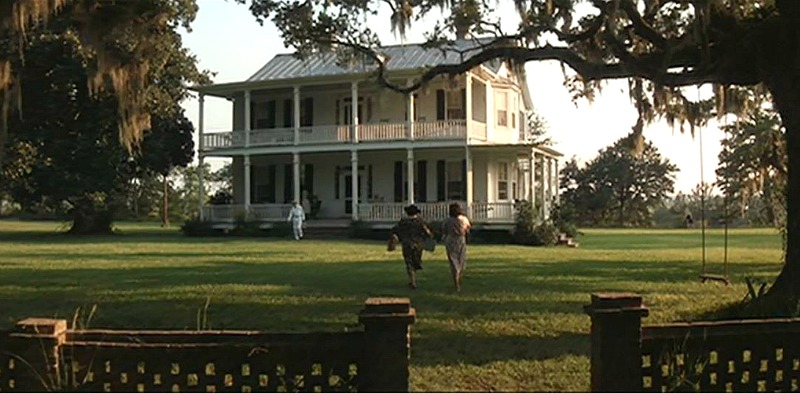 Both the Gump house and Jenny's farmhouse were built on the 8,000-acre
Paramount Pictures leased the land and filmed the movie on it.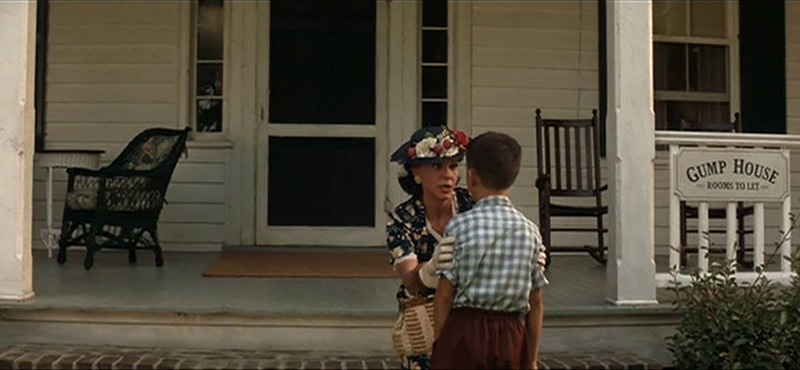 Mama Gump took in boarders to make ends meet,
and there was a sign on the front porch that said, "Rooms to Let."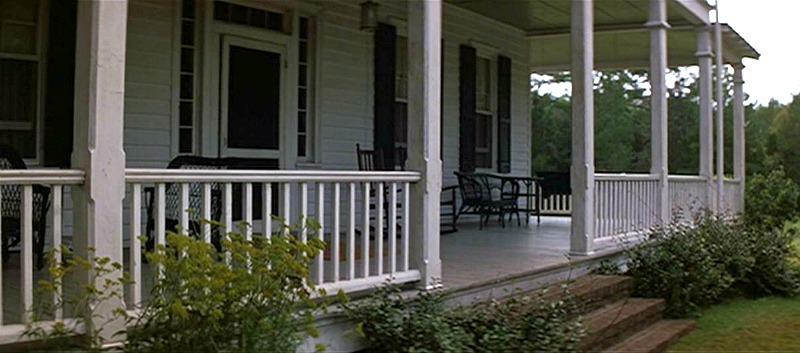 Standing in for the fictional town of Greenbow was Varnville,
which is about 35 miles outside Beaufort in South Carolina.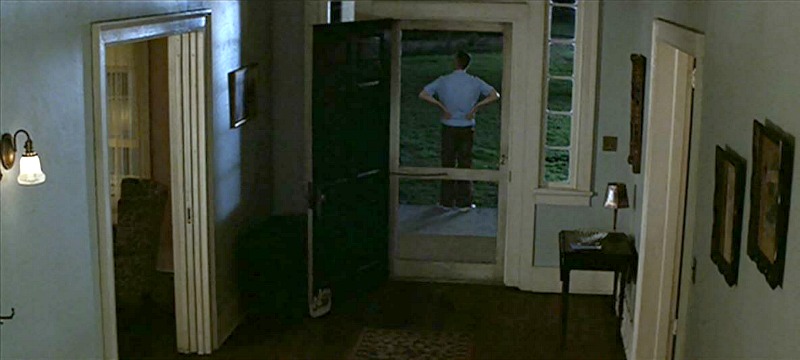 Did you notice how Forrest's eyes are always closed in photos taken of him?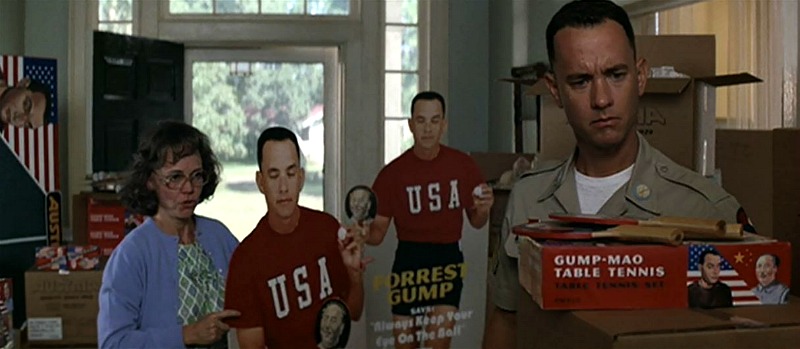 The Entry Hall and Staircase: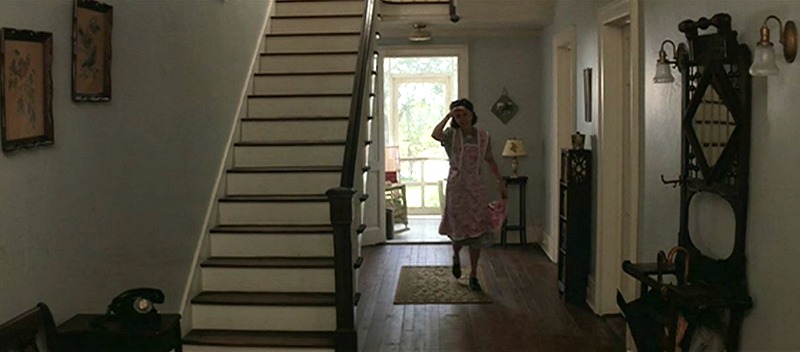 The Living Room: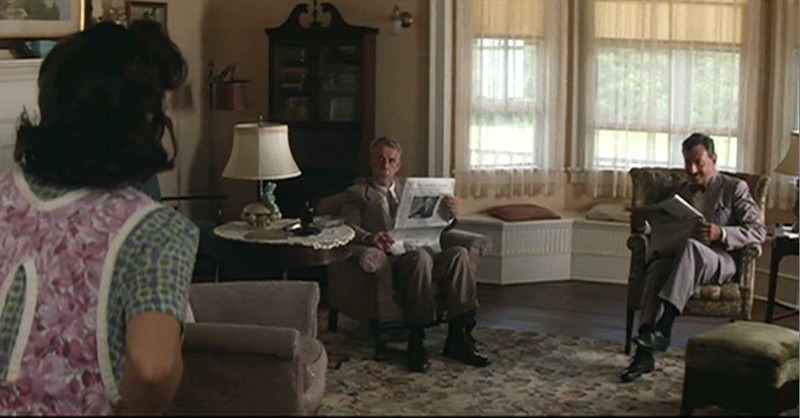 Production Designer Rick Carter explains how they decided to build the house for the movie:
We went to Alabama (to scout filming locations), where the story is supposed to take place, but in a sense, searching for Forrest Gump's South was searching for a place that doesn't actually really exist. It doesn't necessarily always appear the way you want it to.
So I traveled quite a bit all around until I finally got to Savannah and I saw this park with all the old oak trees and the dripping Spanish moss, and there I could say, now we're in the South, and this is where Forrest Gump can begin to tell his tale.
From there we branched out and found a place to build the house. What was great about that was that it was one property where we found this old oak alley with dripping Spanish moss.
When Bob (director Robert Zemeckis) came out there he just said, well, this is talking to me, this is someplace I think Forrest would be.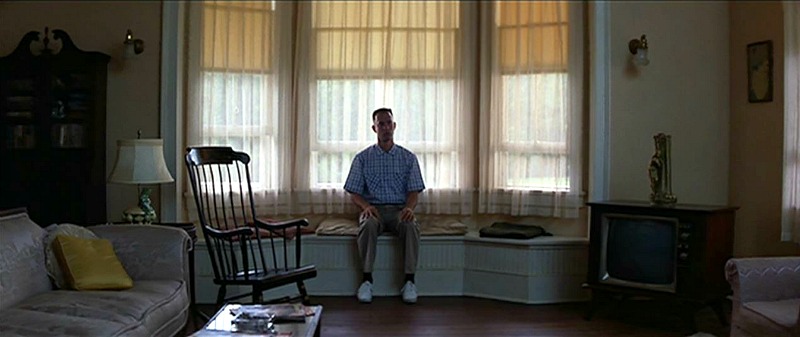 The Dining Room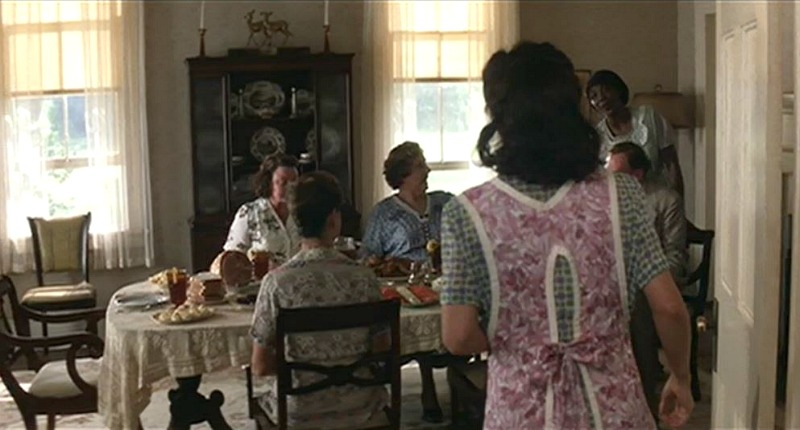 Robert Zemeckis says Norman Rockwell paintings provided the design inspiration for the sets.
For instance, you can see how Rockwell's "Girl with Black Eye" (Amazon affiliate link) inspired the way he framed the scene of young Forrest (Michael Conner Humphries) is sitting on a bench in the school hallway.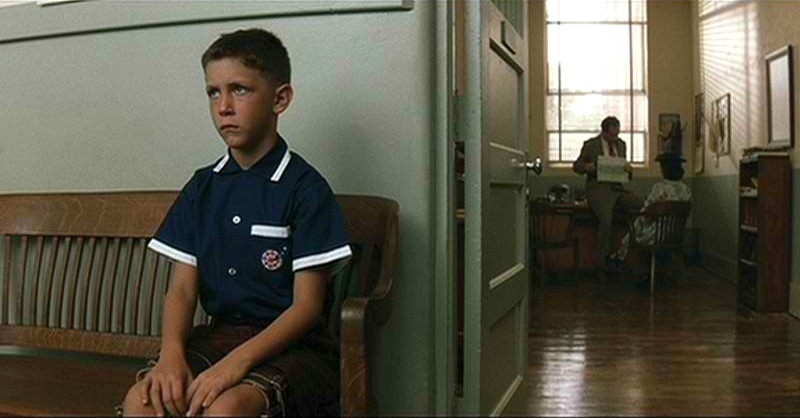 BTW, although Greenbow is fictional, Bubba's town of Bayou La Batre is a real place in Alabama.
And shrimp is the fruit of the sea! 🙂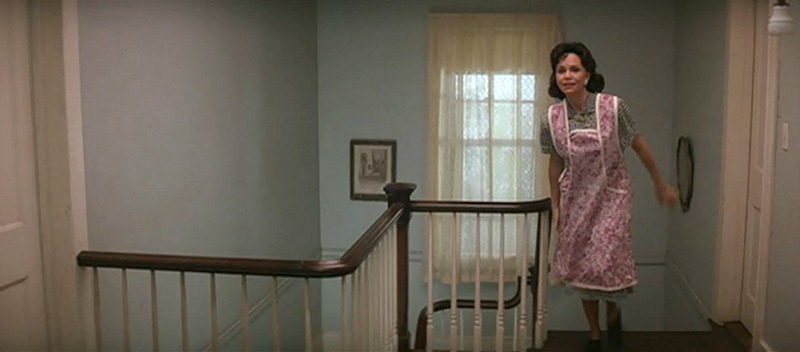 Sally Field, who played Forrest's mother, is only 10 years older than Tom Hanks in real life.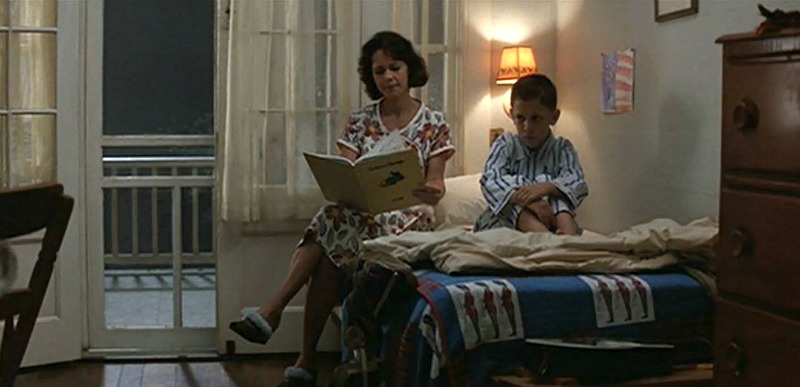 One of the first famous people Forrest Gump meets is Elvis, who happens
to be a boarder at the house. Another actor played Elvis, but Kurt Russell dubbed his voice.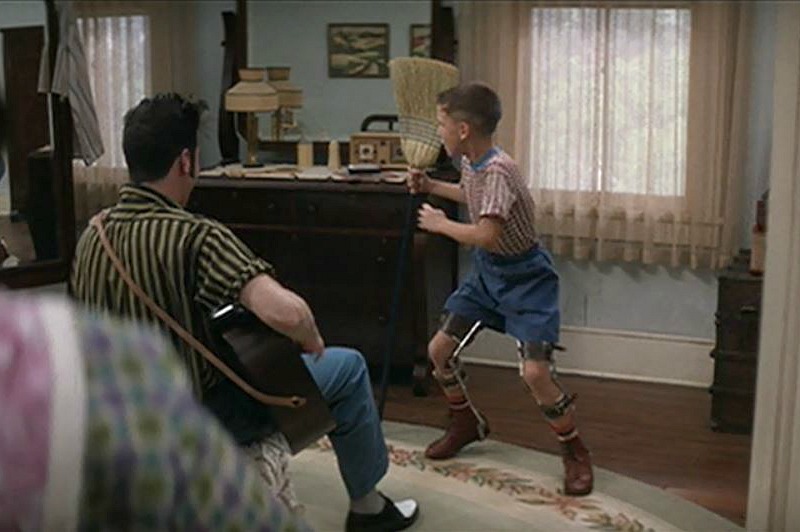 Production Designer Rick Carter says:
The house that is the Gump house is designed to be a house that you would recognize out of any era, from 1900 to the year 2000 as someplace that would be very much a home.
Then we set about figuring out exactly what it should look like. So, in looking at a number of houses in the area, we came up with an amalgamation of those — very simple but clearly very Southern-style house that could be a boarding house and also would almost create an icon for what Forrest represented.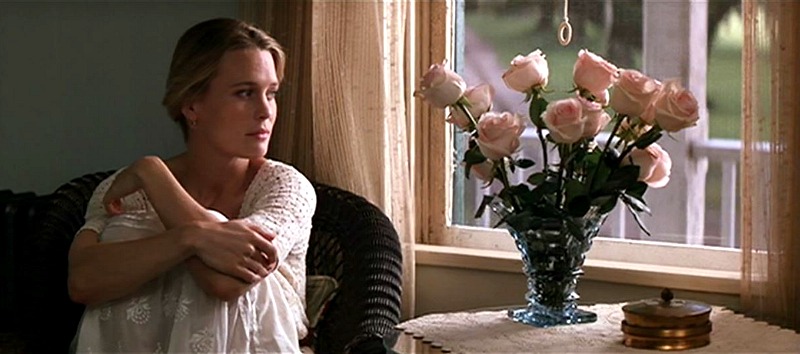 Producer Wendy Finerman adds:
The boarding house was a labor of love. Rick Carter took it so seriously to make it authentic and real and not movie over-the-top the way you see in some movies where you see people live way beyond their means than their characters would be. Everything in this house was made to look authentic and real.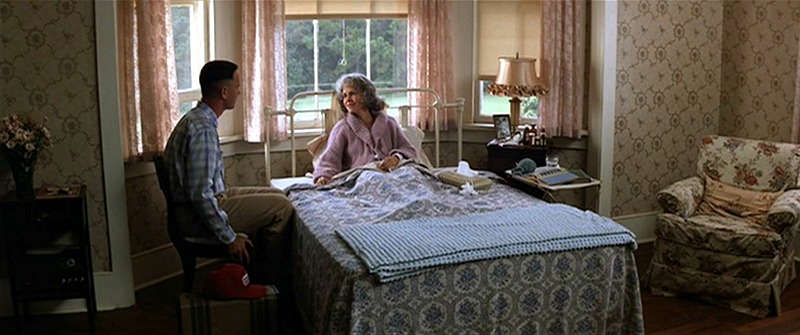 It took the filmmakers two months to build Forrest Gump's house on the Bluff Plantation.
They only finished a handful of the rooms inside for filming, according to one of the plantation's owners who was interviewed for an article about it in The Oklahoman.
He said, "Paramount officials tried to give the house to the partners as payment for repairs they had done on the property. The owners disagreed on keeping the house, so the movie people tore it down when the filming was completed."
He added that he regretted the decision and wished they had kept it, even though it wasn't habitable.
I wish they had, too! It would be fun to be able to revisit it today.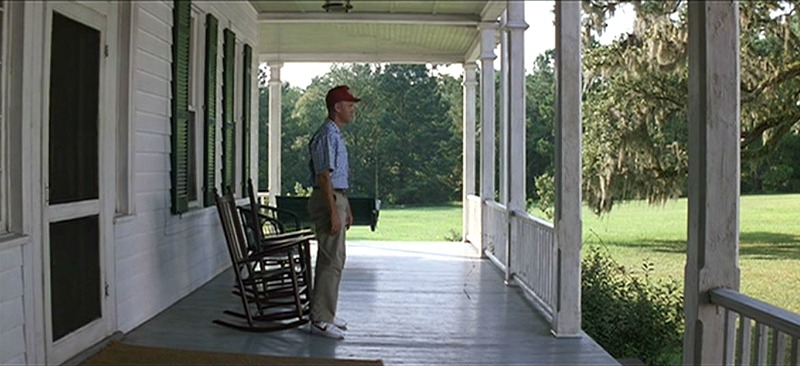 The fictitious town of 'Greenbow, Alabama', where the young Gump grows up, is Varnville, on Route 68 about 35 miles northwest of Beaufort. Many of the main street shops dressed for the movie have elected to retain the Gump look.
Gump's school, where the Principal uses a helpful diagram to explain Forrest's intelligence to his mum, was Hampton Street Elementary School, now the Colleton Center, 494 Hampton Street, Walterboro, north of Beaufort.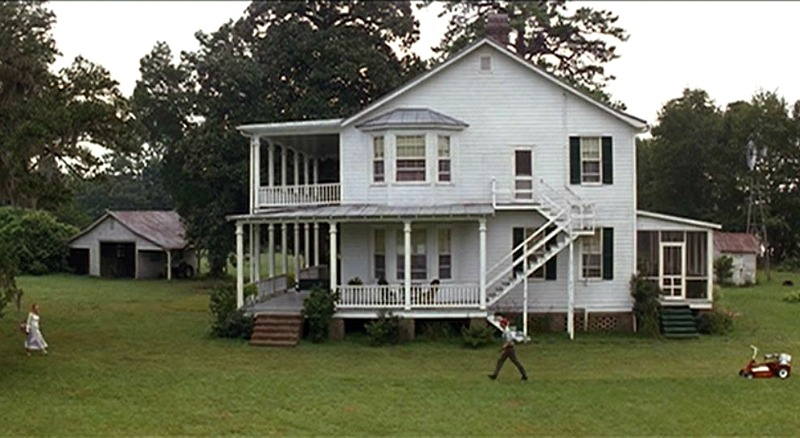 The Back of the House: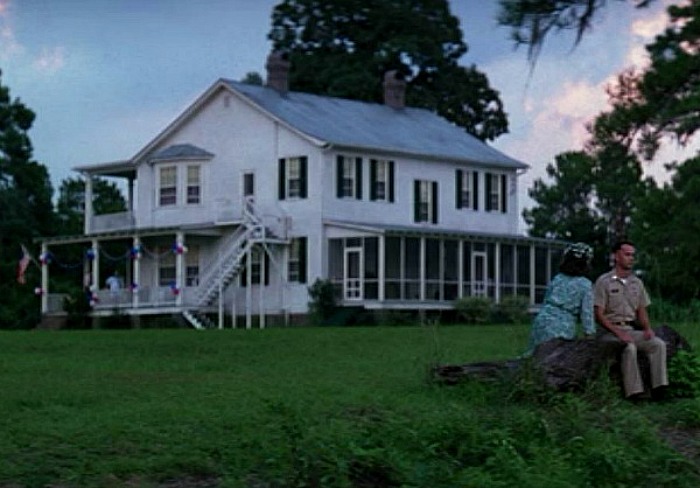 In the DVD commentary, the producers point out that they kept adding mailboxes to the front
of the drive as the movie went on to show that the area was being built up with other houses: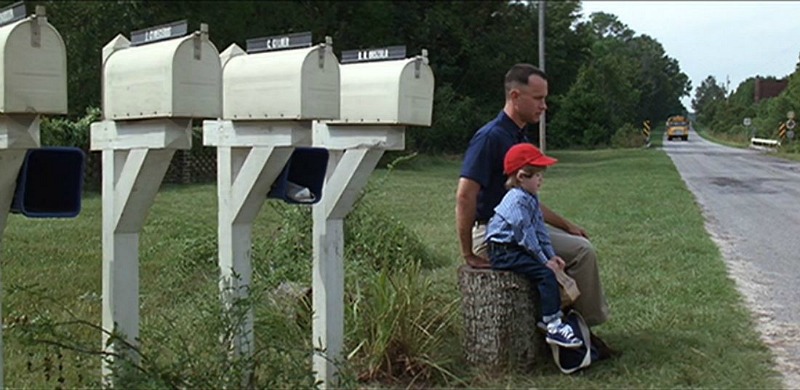 Run, Forrest, Run!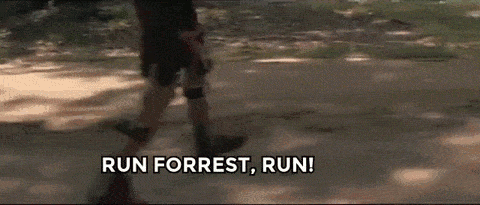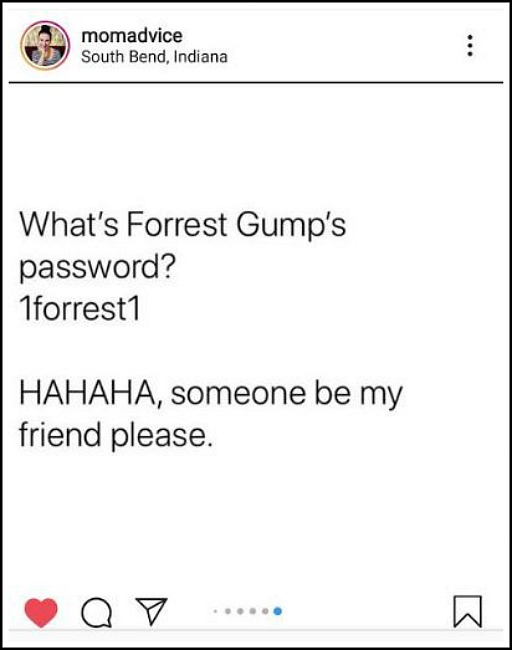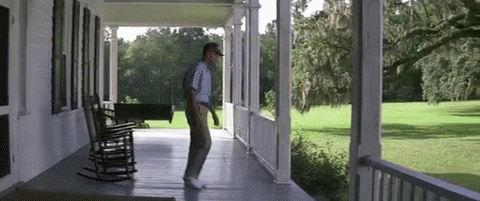 Jenny's Farmhouse in "Forrest Gump"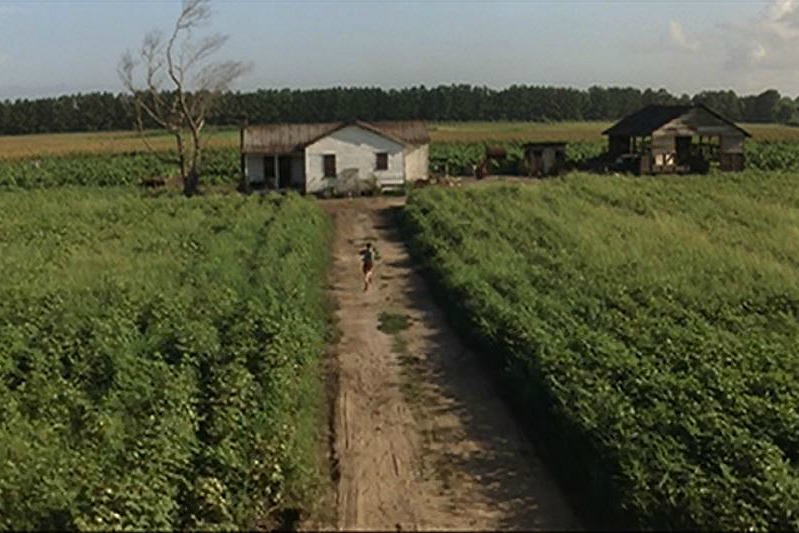 Jenny's farmhouse was another temporary structure built on the same plantation as Forrest's.
They planted the crops to make it look like a real farm.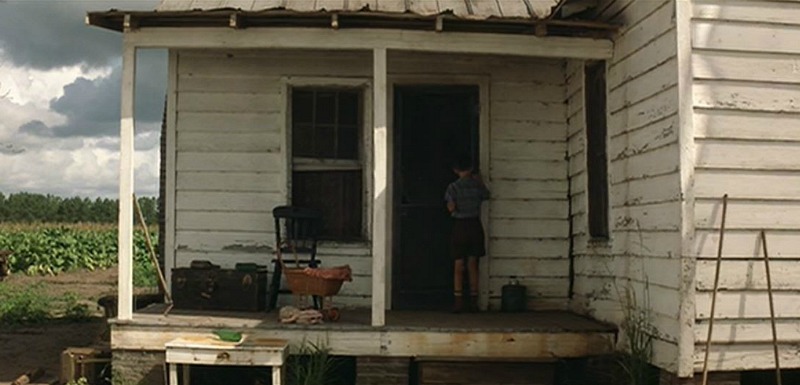 The Gump boarding house and Jenny's (Robin Wright Penn) farmhouse stood on the Bluff Plantation, Twickenham Road, just southeast of Yemassee, on the Combahee River between Varnville and Beaufort.
Built only for the movie, they were torn down after filming.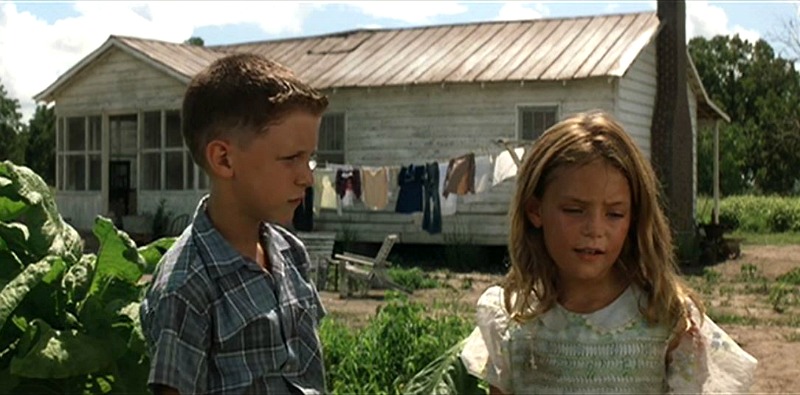 Tom Hanks's distinctive accent in the movie was inspired by the actor who played
Forrest as a kid and really spoke that way (Michael Conner Humphreys).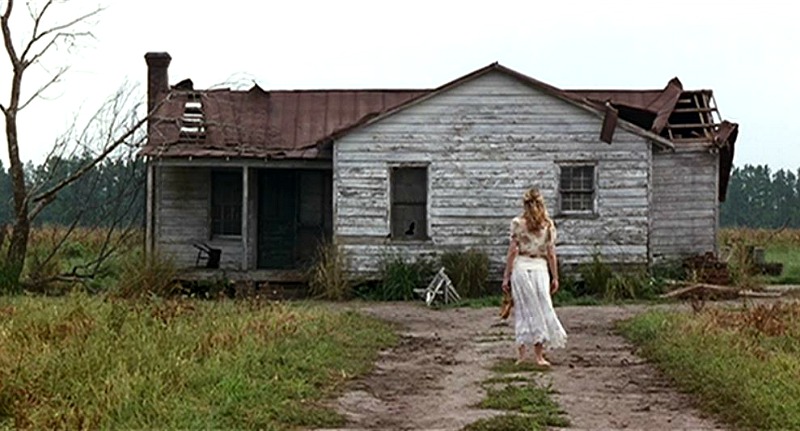 I tear up every time I see the scene where Jenny throws rocks at her (abusive) dad's old farmhouse and Forrest says, "Sometimes I guess there just aren't enough rocks."
He later has the house demolished, something the production team would've had to do anyway to clear the lot when they were finished filming.

The Vietnam Scenes in "Forrest Gump"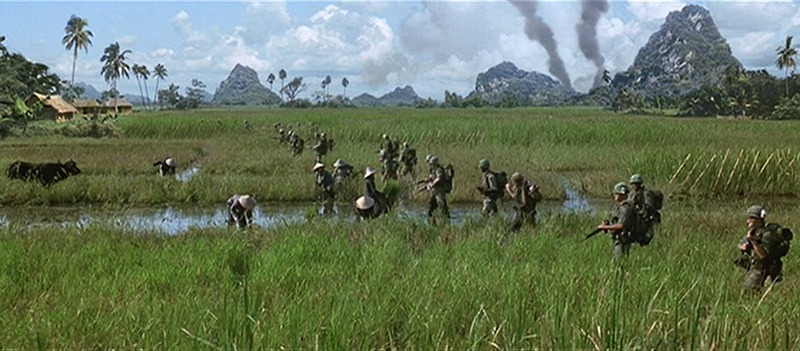 Even the Vietnam scenes were filmed in South Carolina, on Fripp Island and Hunting Island State Park, with some of them taking place on the same plantation where Forrest's house was built.
The mountains and palm trees, like so many other special effects in the movie, were done with CGI.
Winston Groom, the author of the book the movie is based on (Amazon affiliate link), served in Vietnam himself and said it was "like being in a year-long car wreck. It's traumatic."
He wrote several novels based on the experience before penning Forrest Gump.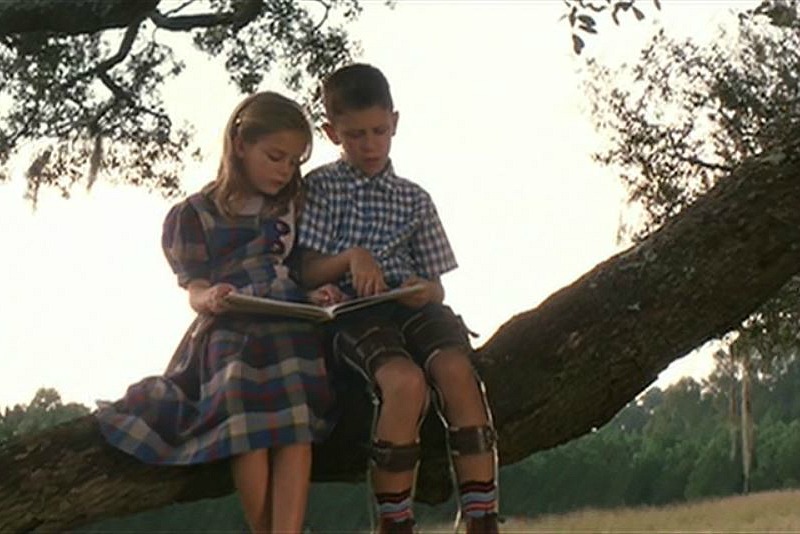 The sprawling oak tree where Forrest falls in love and later buries Jenny
is on the same plantation where both of their houses were built for the movie.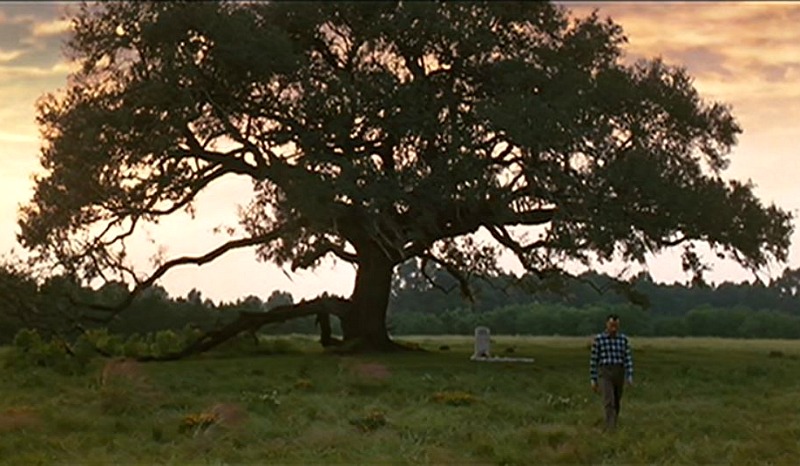 said he originally envisioned John Goodman as Forrest. I can't see it, though, can you?
Both Demi Moore and Nicole Kidman are said to have passed on the role of Jenny.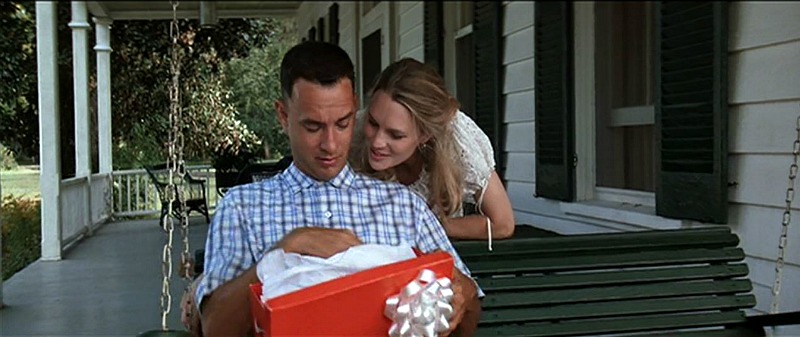 Forrest and Jenny's Wedding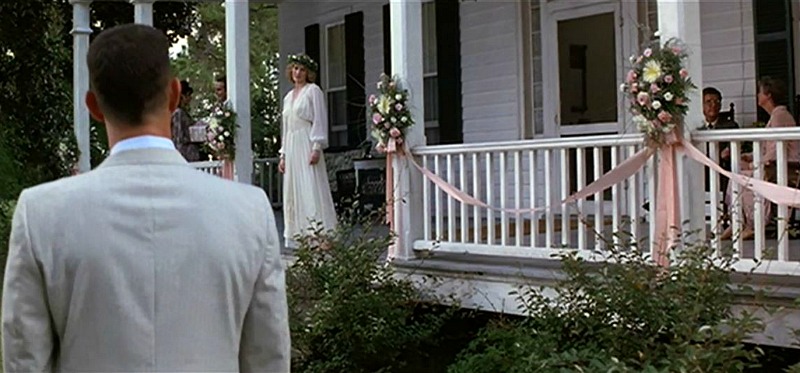 When Jenny initially rejects Forrest, he says, "I may not be a smart man, but I know what love is."
That's pretty much the theme of the movie, isn't it?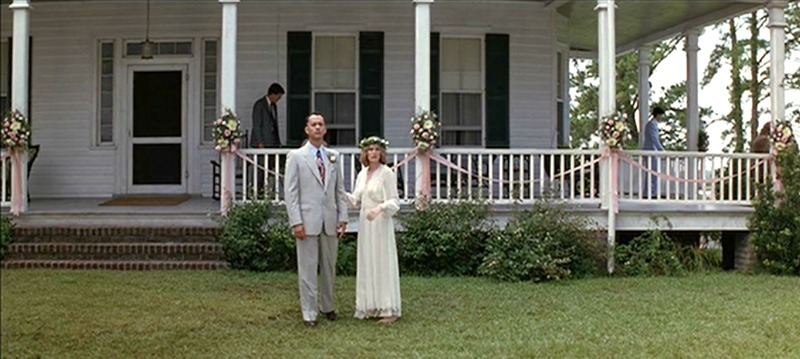 When Forrest speaks at the rally in DC and the mic plug is pulled, we can't hear what he said, which always kind of bugged me.
Tom Hanks explains that his character said, "Sometimes when people go to Vietnam, they go home to their mamas without without any legs. Sometimes they don't go home at all. That's a bad thing. That's all I have to say about that."
I think they should've left that in!
Lieutenant Dan, played by Gary Sinise, was one of those men he was talking about, and his character's arc is one of the most touching in the film. Weren't we all happy to see him walking up the drive for Forrest's wedding in the end?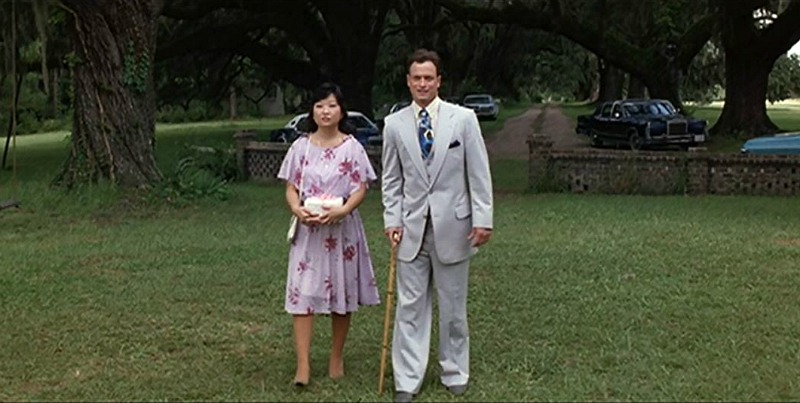 "Forrest Gump" won 6 Academy Awards in 1995, including the Oscar for Best Picture
and Best Art Direction – Set Decoration, which was well deserved,
considering we're still talking about the sets more than 25 years later!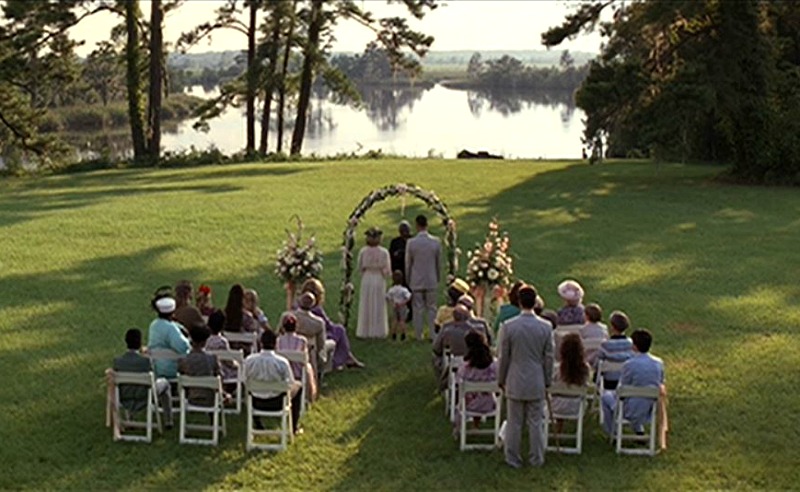 Haley Joel Osment made his big-screen debut as Forrest Junior.
The three of them walk down the Oak Alley in a touching moment near the end of the film: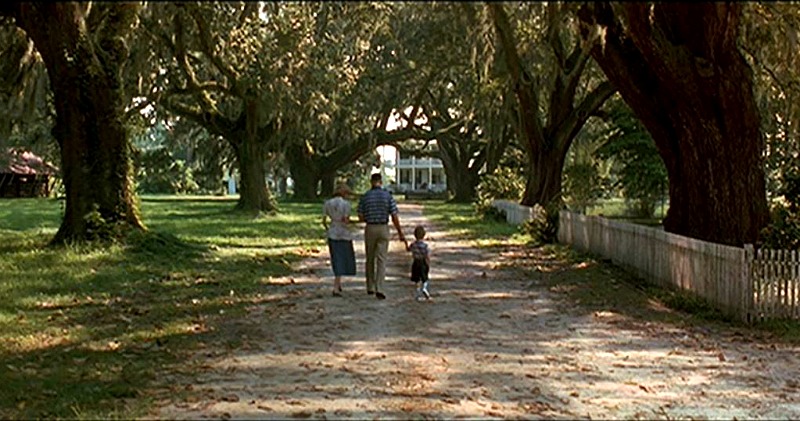 Was Forrest Gump's House in the Movie "The Patriot"?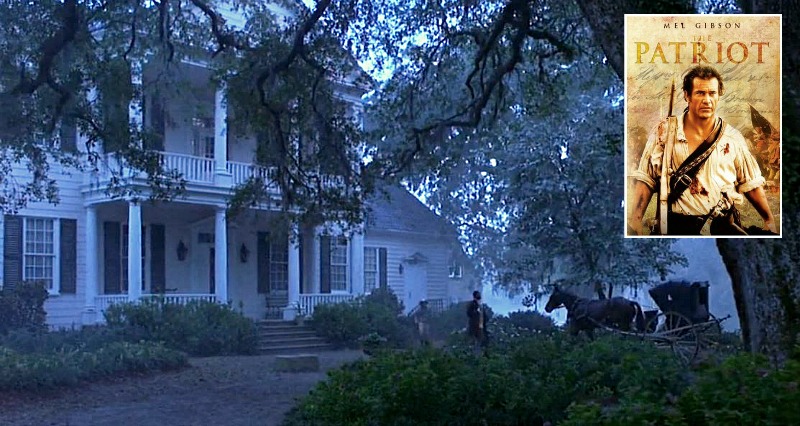 When I was researching this post, I came across multiple sites claiming the plantation in the Mel Gibson movie The Patriot was the same house as Forrest Gump's.
Here's what it says on the movie's IMDb.com page, for example: "Aunt Charlotte's house is the same one used in Forrest Gump (1994), with slightly different interior paneling. The stone hedge visible in Forrest Gump is camouflaged with bushes in this film."
I streamed The Patriot on Amazon (affiliate link) to get a closer look at the plantation where Joely Richardson's "Aunt Charlotte" lived.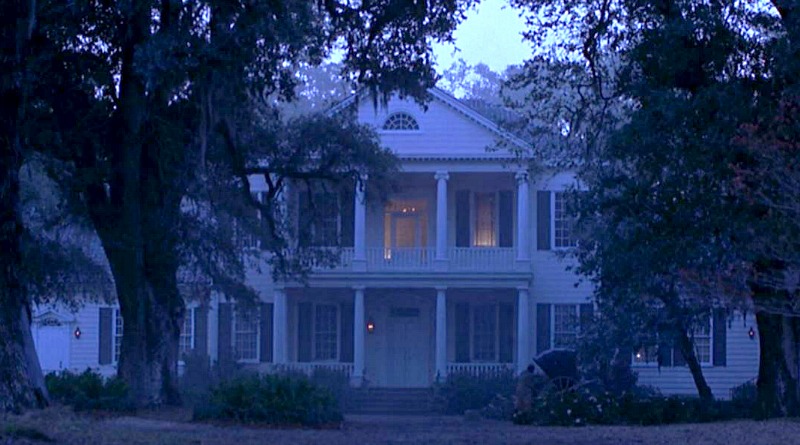 It only appears briefly in the film, and usually in the dark, in the fog, or after it was set on fire by the Redcoats. (They also burned down Mel Gibson's farmhouse in the movie, which was hard to watch.)
But as you can see, although it is white with shutters and has stacked double front porches, there are definite differences.
And the interiors, despite the claim that they're Forrest Gump's house with additional paneling added to the walls, looked completely different to me.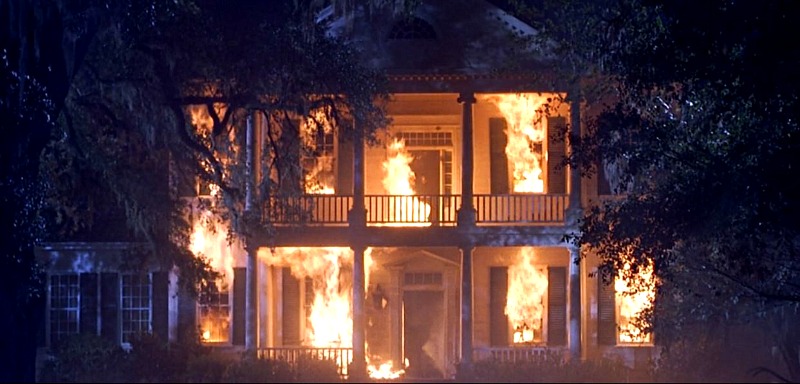 The IMDb.com page for The Patriot also notes that "The crew built a fake exterior on an existing plantation so they could burn it without hurting the house."
I found confirmation for that on the website for the Mansfield Plantation in Georgetown, South Carolina, which claims that The Patriot filmed those scenes on their property in 1999:
"For the scene where the house was burned down, four fire engines were standing guard behind the artificial facade to protect the main house from any fire damage."
Not only are the houses similar, but both the Bluff Plantation and the Mansfield Plantations have long drives lined with old oak trees.
The lane leading to Aunt Charlotte's house in The Patriot: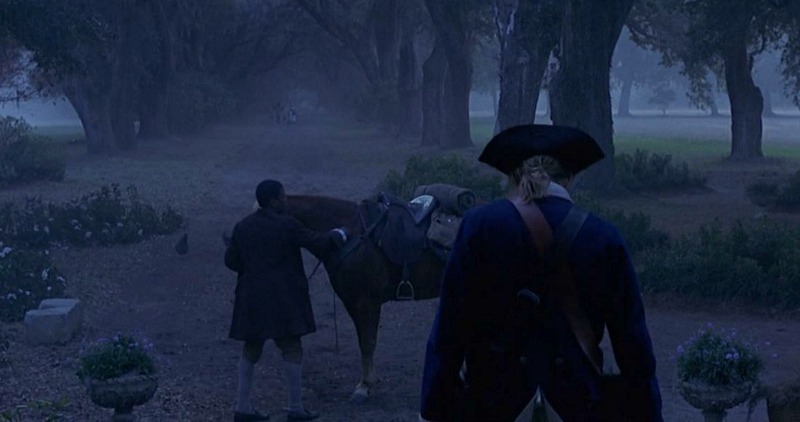 The lane in front of Forrest Gump's house: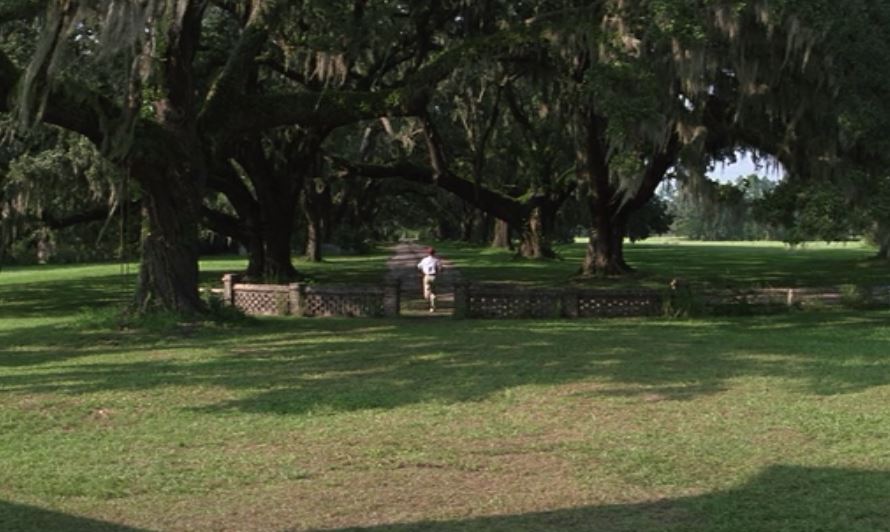 Adding to the confusion, IMDb doesn't mention either of these plantations in its list of Patriot filming locations.
Bottom line: I don't think The Patriot could've used Forrest's house for Charlotte's because by all reports the Gump home was torn down shortly after filming ended. There were 4-5 years between when Forrest Gump and The Patriot were filmed, so it would've been long gone.
I read a lot of conflicting reports on this, but I'm going to take Mansfield Plantation's word for it that their property was the filming location for those scenes in The Patriot, and not Bluff Plantation where Forrest's house was built.
If you have any more information about it, however, let me know!

The Novel Forrest Gump by Winston Groom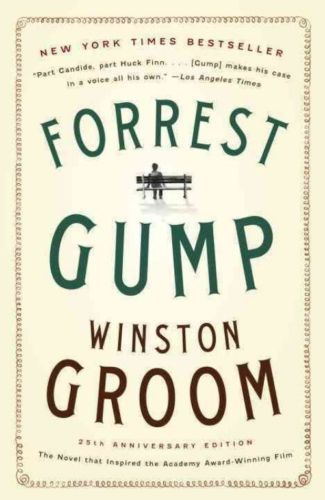 The movie was based on Winston Groom's novel Forrest Gump. (Amazon affiliate link.)
The book was reportedly inspired by stories about a slow-witted boy Groom's father told him about. It originally only sold about 30,000 copies, but after the movie came out, it quickly became a bestseller.
In 1995 Groom came out with a sequel to the first novel, called Gump & Co., in which Forrest meets Tom Hanks. So meta.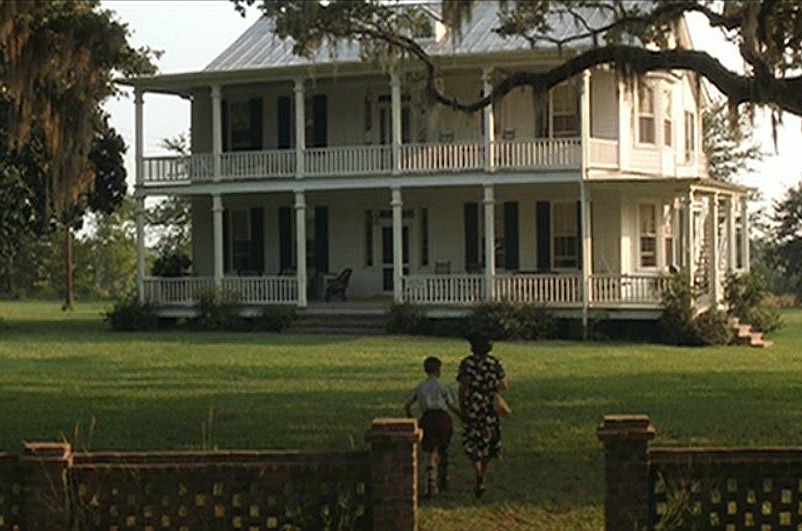 Is this one of your favorite houses from the big screen, too? Are you surprised to learn it wasn't "real"?
The practice is more common than you might think. Other famous houses that were temporary structures built specifically for a movie and torn down after filming include the Victorian from Practical Magic and the cottage from The Holiday.
Note: Architectural Designer Jay Osborne has created plans for a house similar to this that you can see here, along with a book and a Kickstarter Campaign. If you've ever dreamed of living in a house like Forrest Gump's, check it out!
For more information about the Forrest Gump house, listen to the DVD commentary.

In the mood to see the movie again? You can watch "Forrest Gump" here (affiliate link).