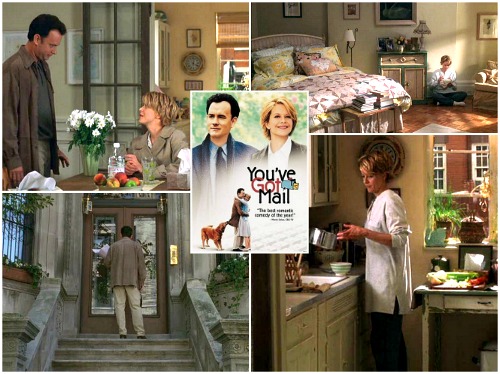 The 1998 romantic comedy You've Got Mail reunited Tom Hanks and Meg Ryan five years after they first found love in Sleepless in Seattle. In it, bookstore owner Kathleen lives in a charming New York City brownstone.

Kathleen's Brownstone in "You've Got Mail"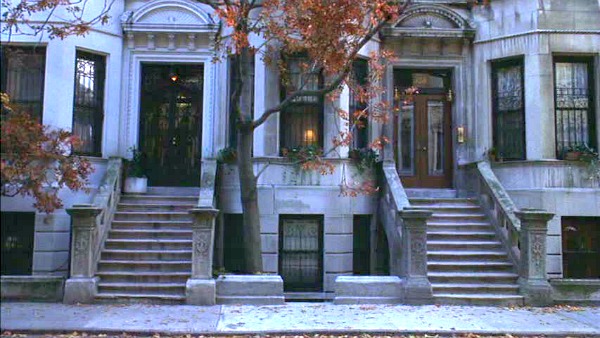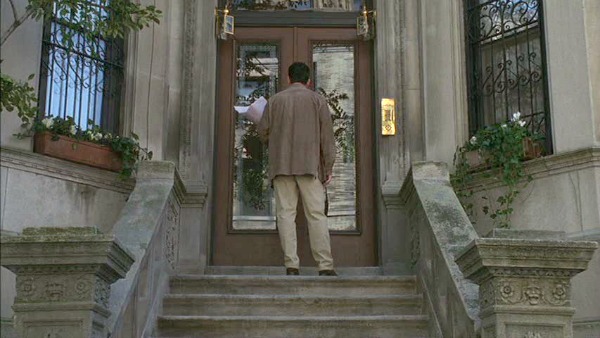 During the opening credits, the camera pans up the brownstone and into Kathleen's apartment: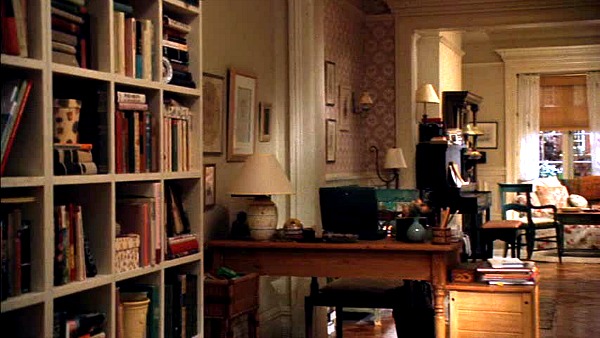 I kept hoping for a better look into that bathroom she's stepping out of, but this is all we see of it: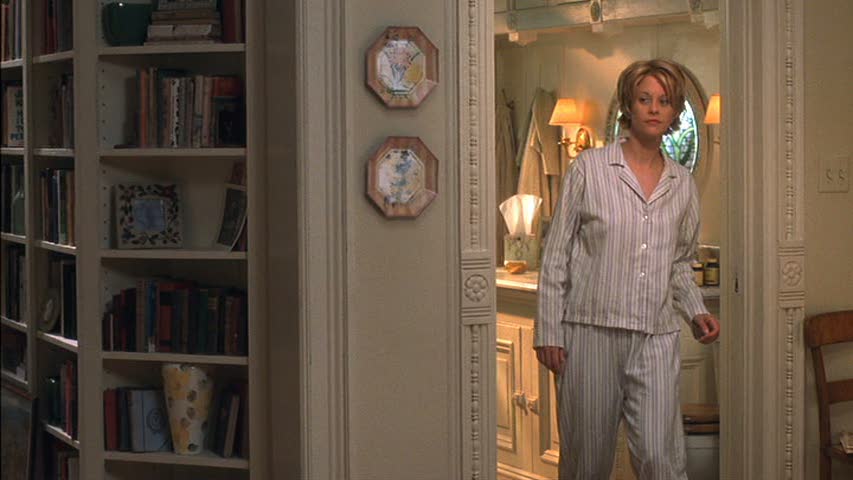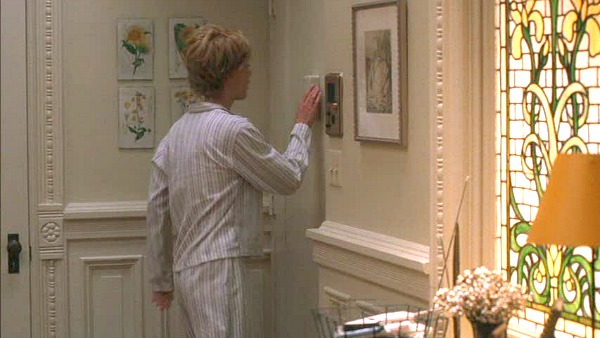 Kathleen watches her boyfriend Frank through the peephole to be sure he's gone before she checks e-mail: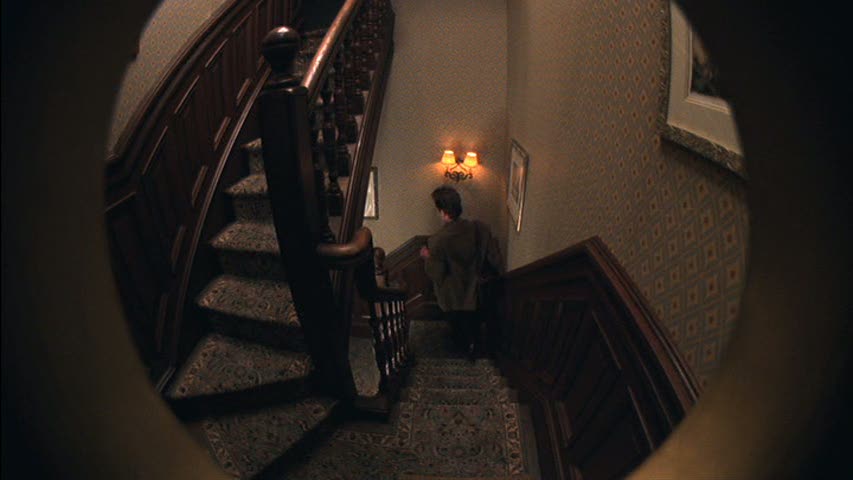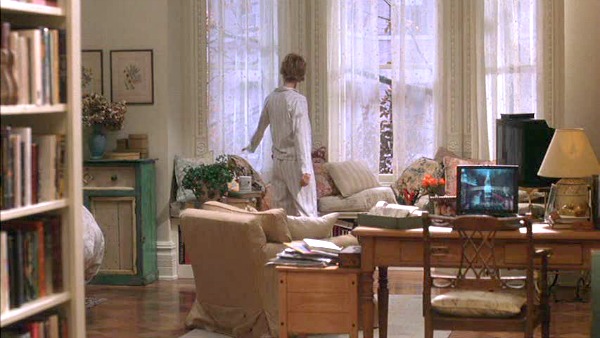 She's "Shopgirl" online, and Hanks goes by "NY152."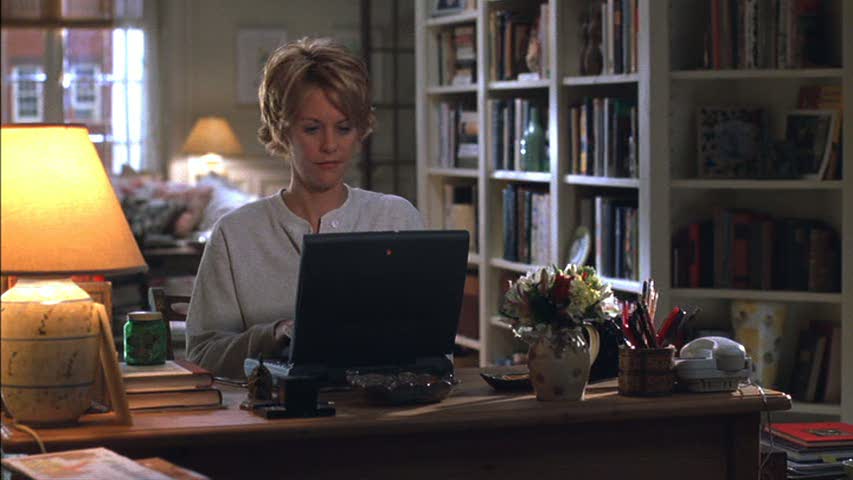 I got a kick out of seeing Meg Ryan checking her AOL e-mail. First are all of those noisy dial-up sounds that I had forgotten about. Then the little cartoon guy who looks like he's running to fetch your messages.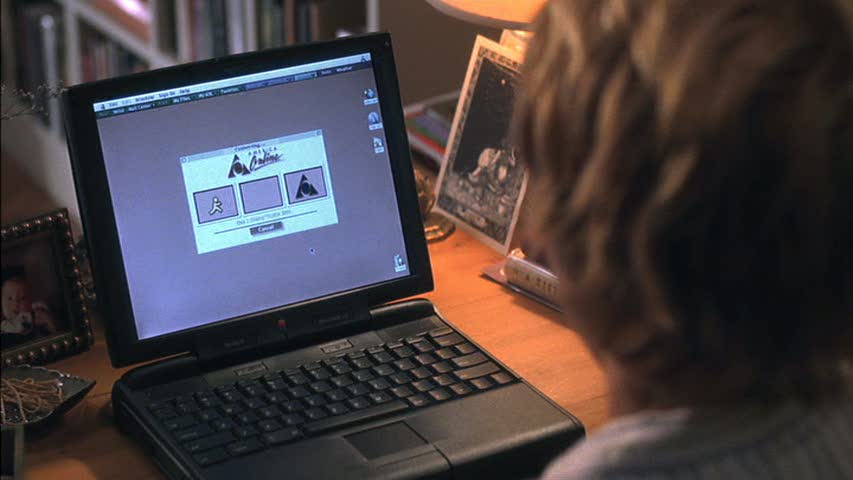 In 1998, all of the e-mail talk and Starbucks visits in this movie probably seemed very modern! 🙂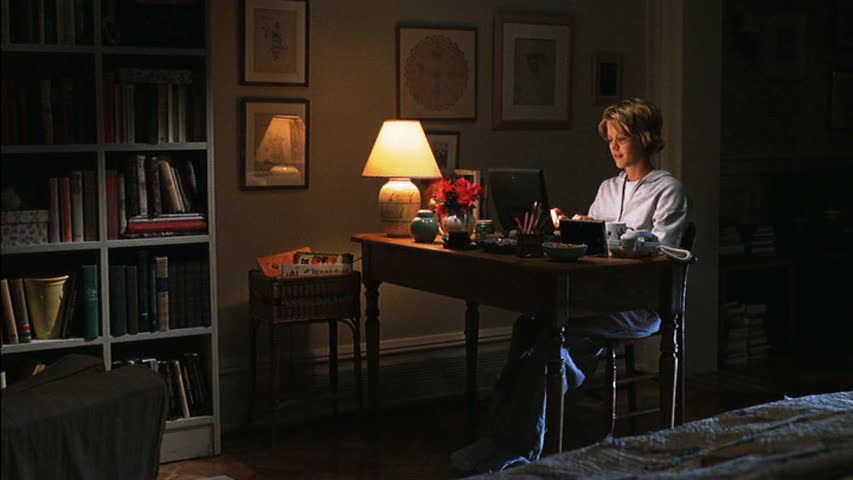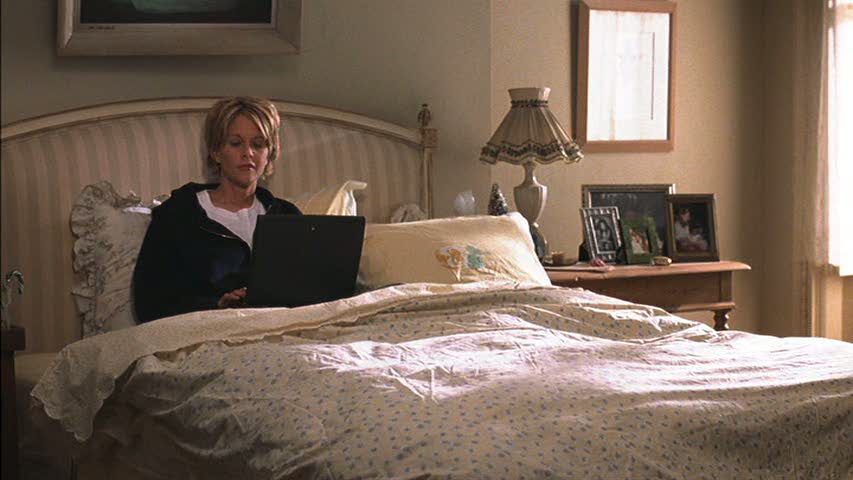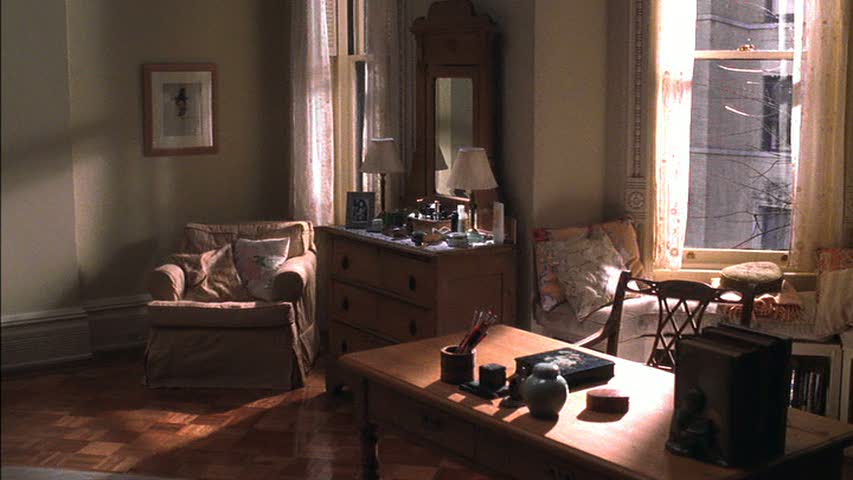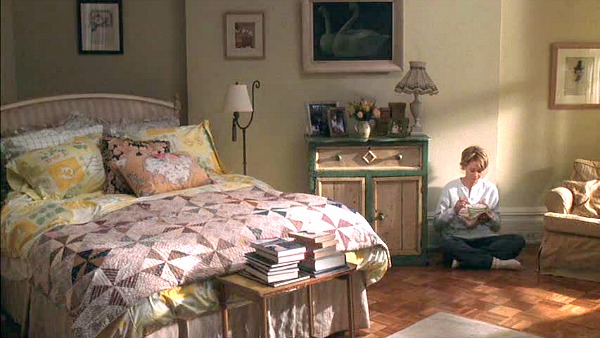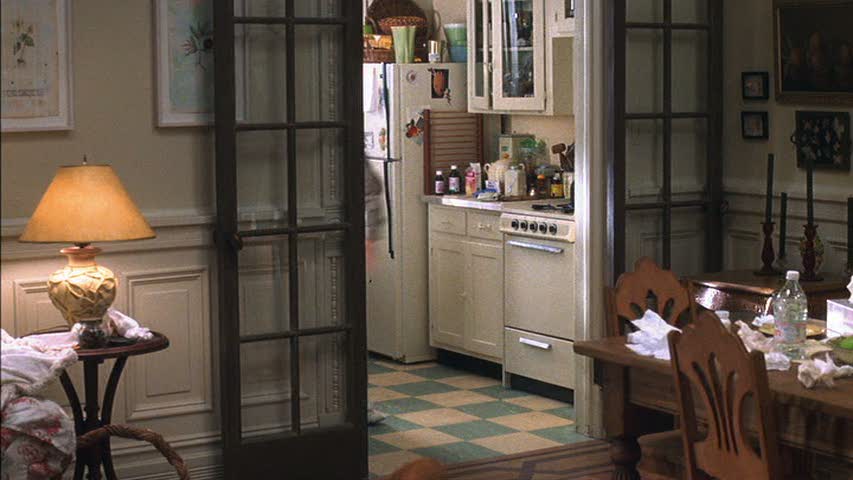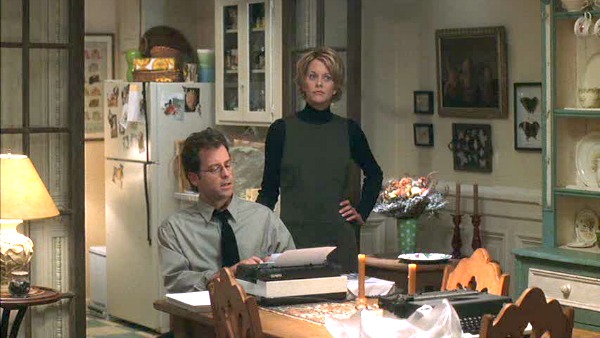 Her kitchen may be small, but it looks cozy: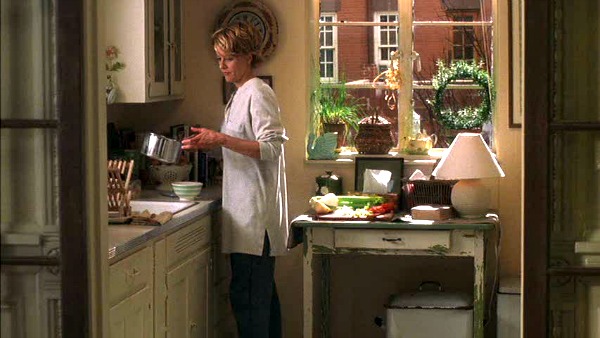 Note the great woodwork in the hall and detailed trim around the doors: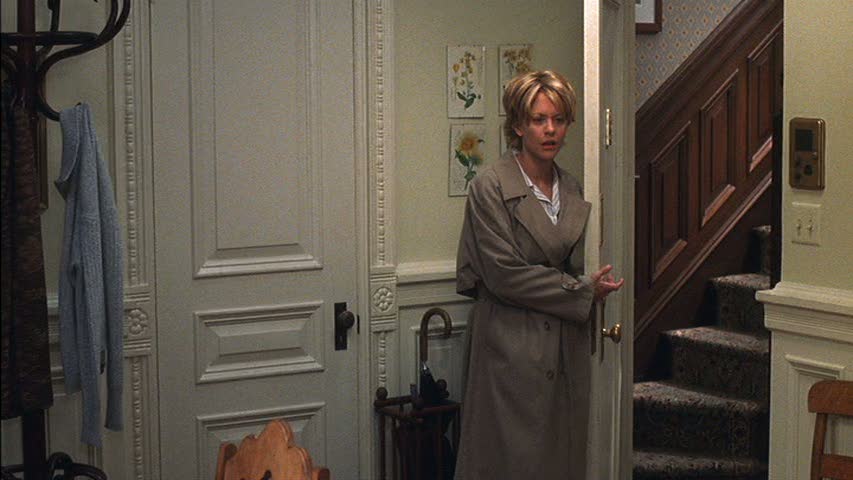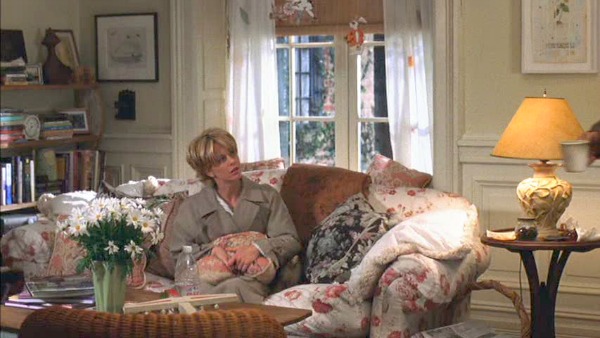 The Shop Around the Corner
You've Got Mail was a modern update of the 1940 comedy The Shop Around the Corner. In a nod to the original, Meg's independent bookstore was named The Shop Around the Corner: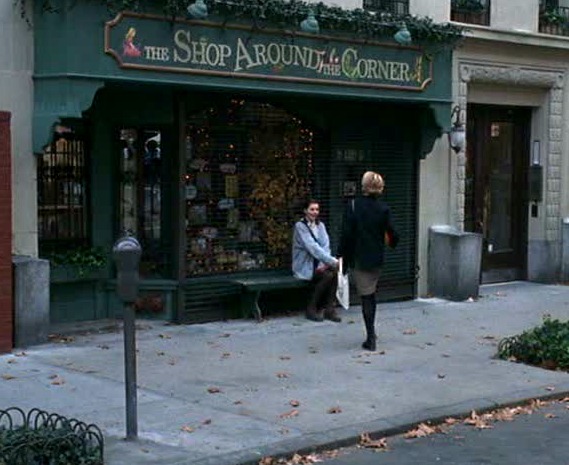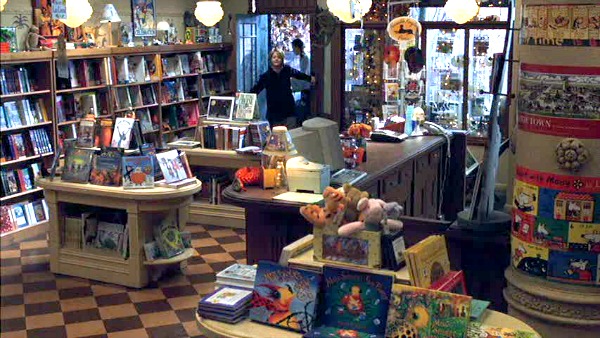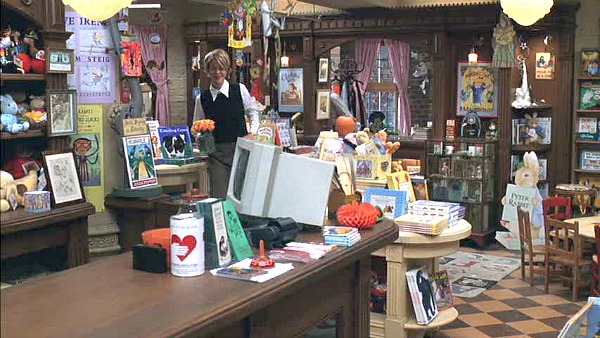 Tom Hanks plays the owner of a new bookstore in the neighborhood called Fox Books.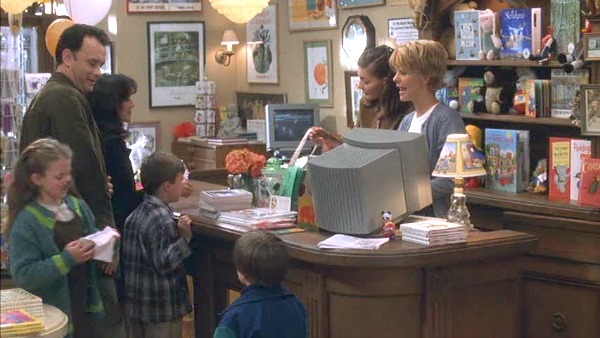 Kathleen doesn't know that's who he is when he brings his father's young children into the store one day. And he doesn't know that Kathleen is the one he's been e-mailing back and forth with for weeks.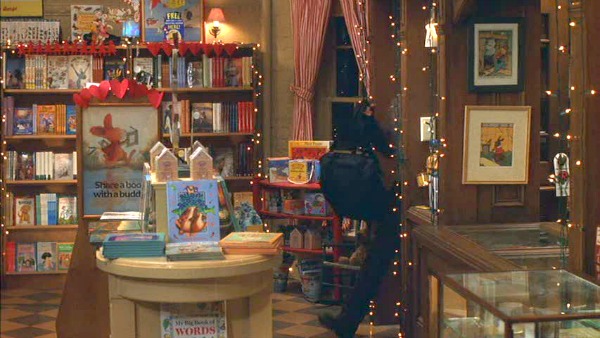 Sadly, her store can't compete with Fox Books and goes out of business: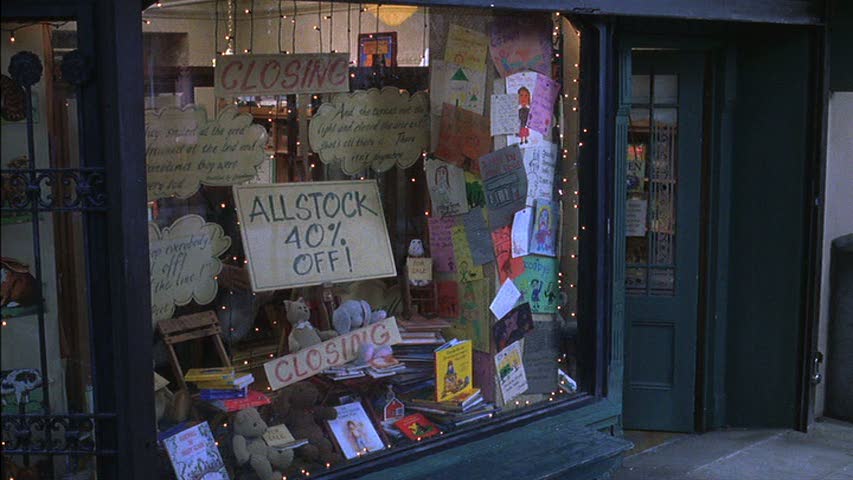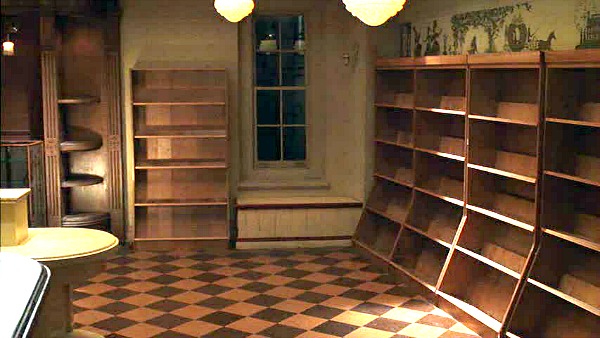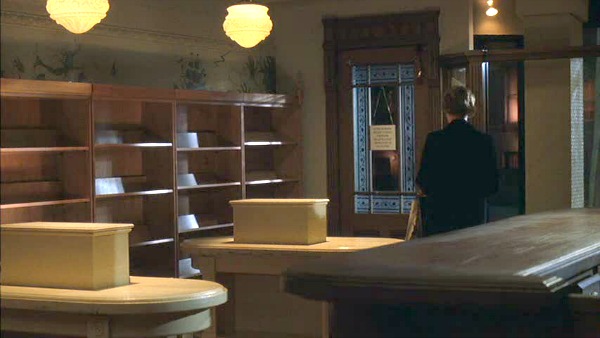 It still upsets me every time she has to close her shop. Do you ever secretly hope movies will end differently for once? Like, this time, she'll find a way to keep it open? 🙂

P.S. Visit Houses Onscreen to see more, including…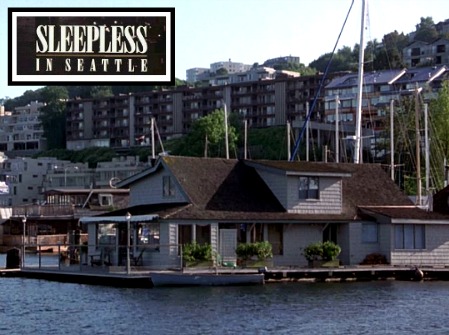 (Visited 572 times, 1 visits today)