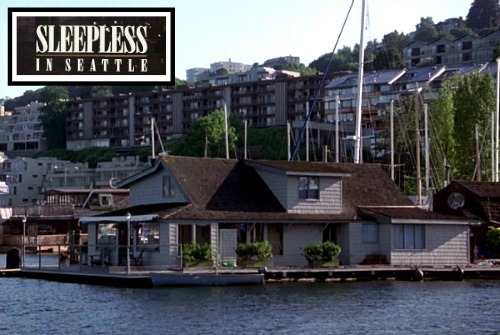 The real houseboat from the classic Tom Hanks-Meg Ryan romantic comedy Sleepless in Seattle went on the market recently, so I thought it would be fun to revisit it and the sets that were designed for the movie.
Take a look!

The Houseboat from "Sleepless in Seattle"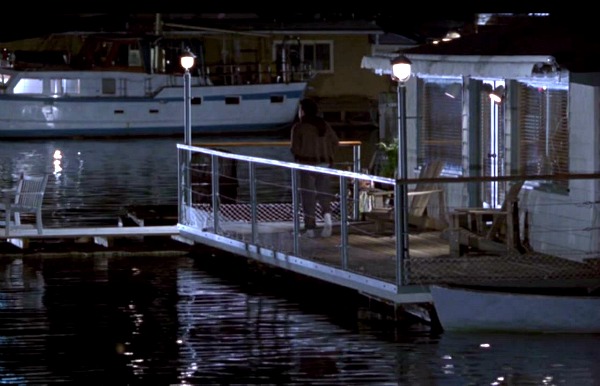 Okay, so the houses aren't really boats because they never leave the dock, and they're technically called floating homes, but that just doesn't have the same ring as a houseboat, does it?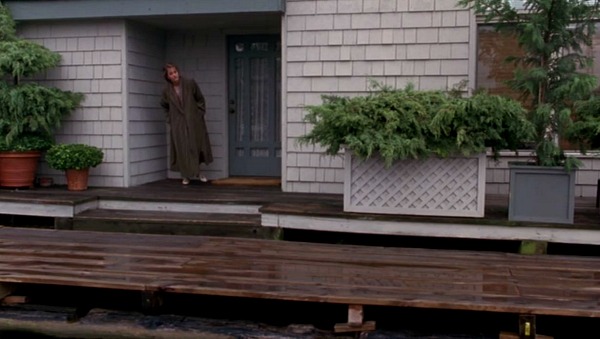 Houseboats have been common here since the 1890s, when fishermen and dock workers in Elliott Bay built homes on rafts.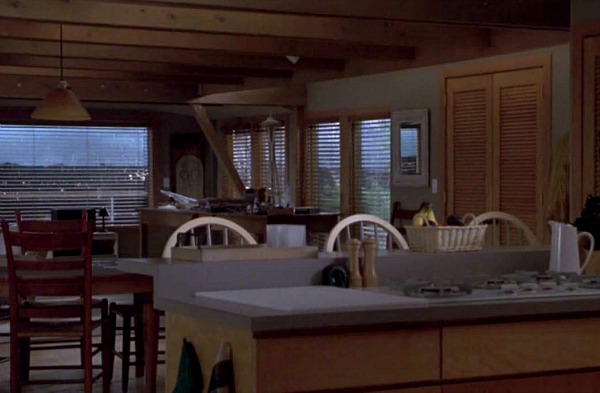 According The Washington Post:
During the Depression, low-income laborers took advantage of the geography and built or moved into tax-free houseboats. The houseboat population peaked in the 1930s, at about 2,000, but has since dropped to around 500. Still, Seattle boasts one of the country's largest houseboat communities.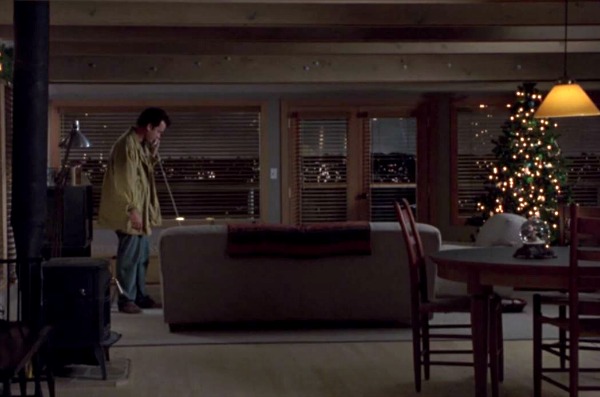 The movie was written and directed by Nora Ephron, who has a knack for bringing beautiful houses to the big screen, like Bewitched and You've Got Mail.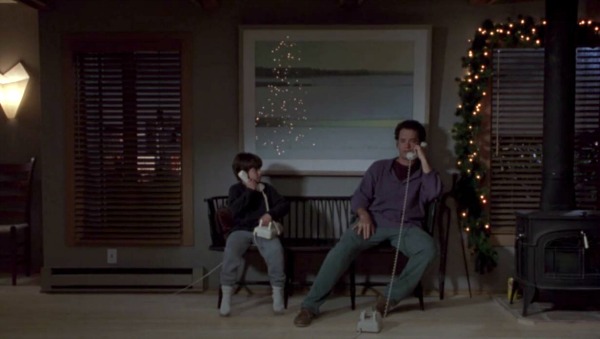 Ephron was inspired by An Affair to Remember, the classic tear-jerker starring Cary Grant and Deborah Kerr.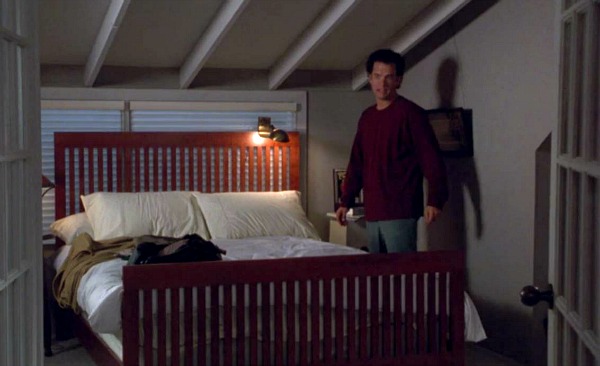 Sam (Hanks) is a widower with an 8-year old son named Jonah, who's determined to find him a new wife.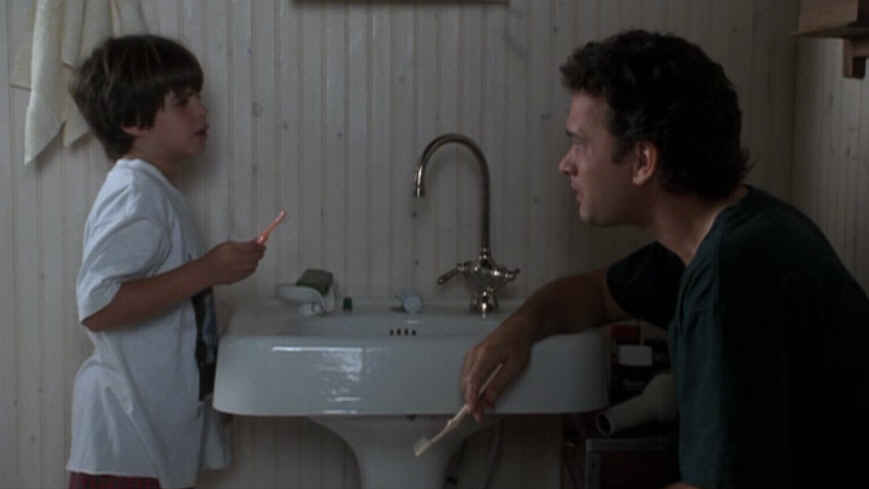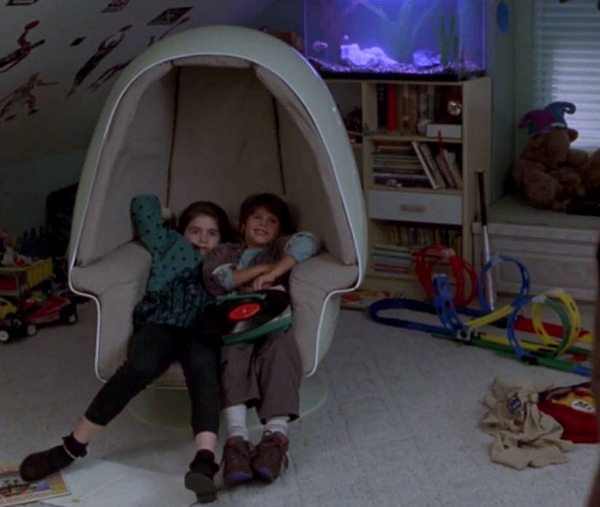 Sam is an architect, which is one of the most popular "movie careers" for men in romantic movies. I guess women like to fantasize about having a man who could design their dream home for them! 🙂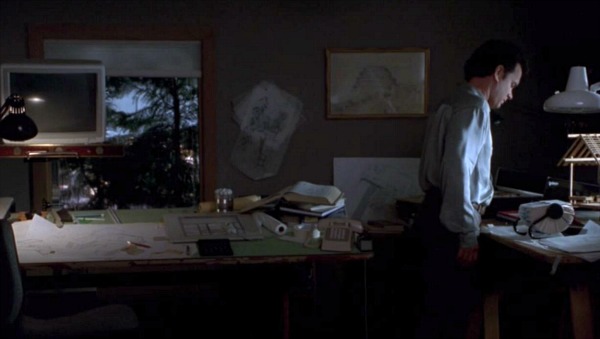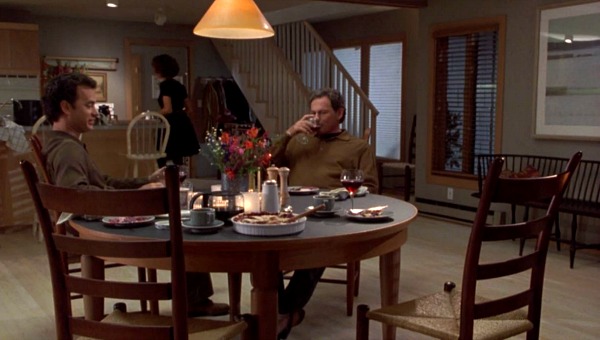 Rita Wilson, Tom Hanks' real-life wife, played his sister Suzy in the movie. Even though this scene where he and Suzy's husband Greg (Victor Garber) pretend to cry over the plot in The Dirty Dozen was totally improvised, it proved to be one of the most memorable.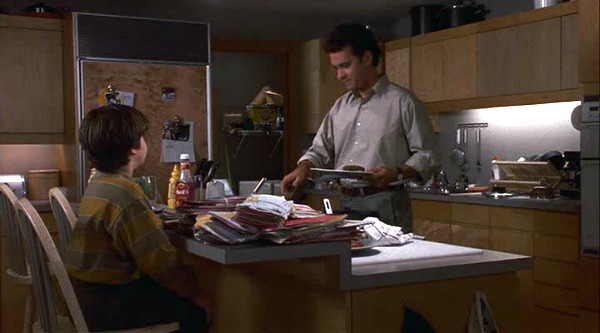 Jonah doesn't like his dad's new girlfriend (or her laugh) and wants his dad to meet Annie instead.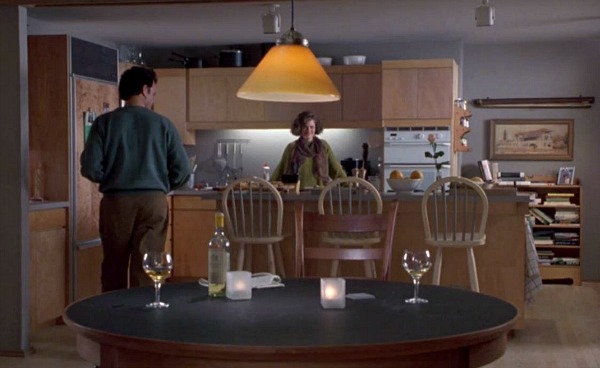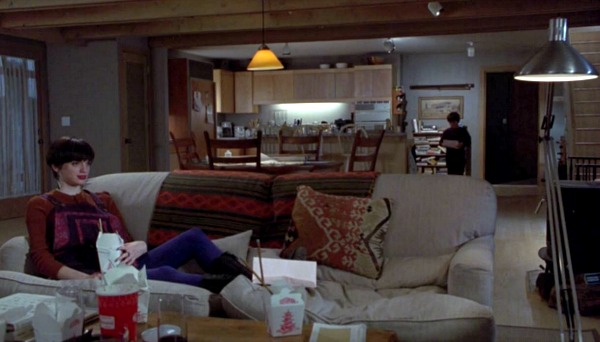 The role of Annie Reed was originally offered to Julia Roberts, who turned it down.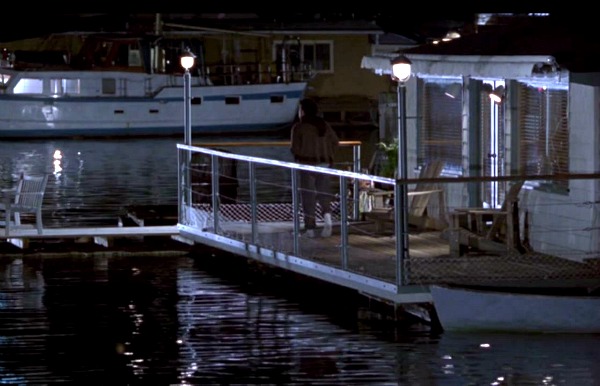 Second choice? Kim Basinger, who said the premise was "too ridiculous."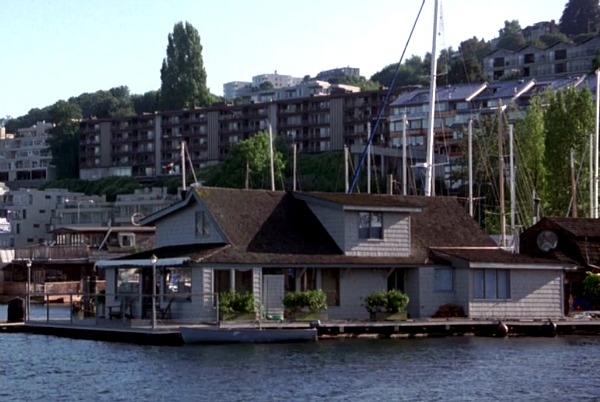 The houseboat used for the film went on the market in 2014
Thanks to that listing, we know it was built in 1978 and has 4 bedrooms and 2 baths. With more than 2,000 square feet, it's the largest floating home on Lake Union.
"The houseboat, which is located at the end of a story-book dock with a flower-lined entry off of Westlake Avenue North in Lake Union, is one of the most iconic properties in Seattle." – Puget Sound Business Journal
It reportedly sold for more than $2 million.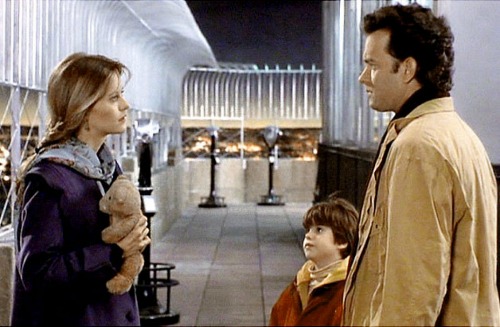 For listing photos and information about the "Sleepless in Seattle" houseboat,

Visit my Houses Onscreen page to see more I've featured, listed from A-Z.