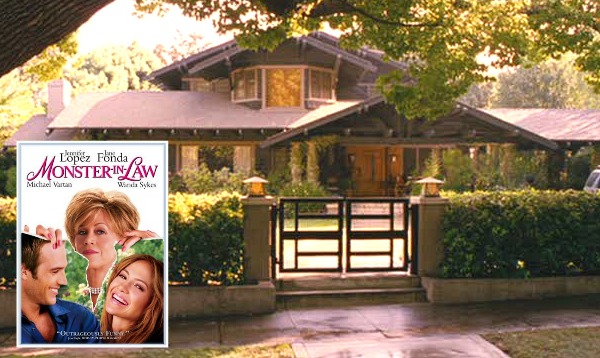 Did you see Monster-in-Law, the movie starring Jane Fonda and Jennifer Lopez?
It had some pretty funny moments, but the sets are what really held my attention.
I especially liked the Craftsman Michael Vartan's character lived in, so let's take a closer look.

The Craftsman from "Monster-in-Law"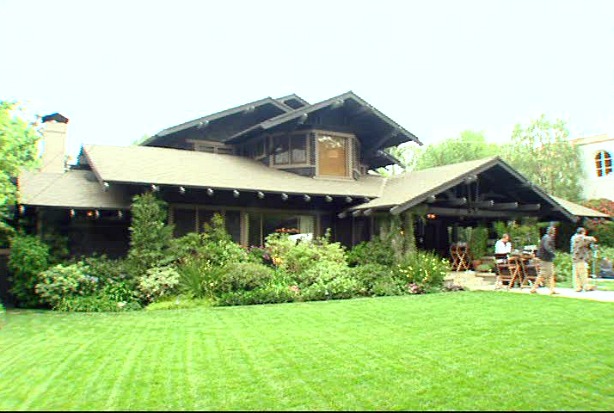 Kevin's Craftsman:
We don't see much of the exterior in the movie, but the photo above was snapped during production.
Lopez is sweet and likable as Charlie, a temp who spends her days walking dogs and answering phones but dreams of being an artist.
She doesn't know what she's getting into when she agrees to marry Kevin (Michael Vartan) until she meets his mother.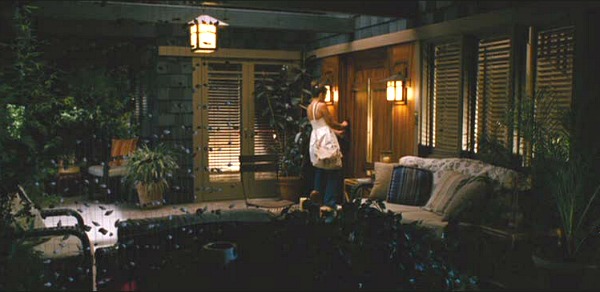 Charlie moves into Kevin's house: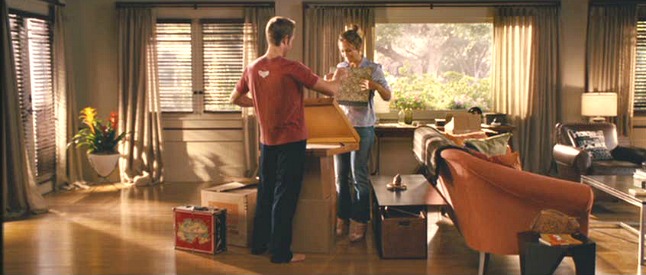 Actor Mark Ruffalo was reportedly asked to play the part of Kevin, but he declined.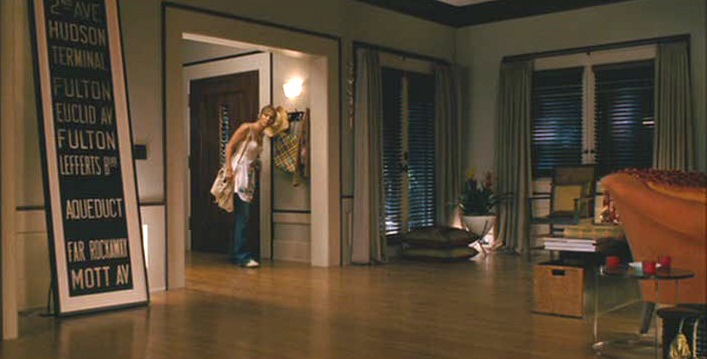 Fonda is hilarious as Kevin's mother Viola, who lends the movie its title.
n this shot, we can briefly see the staircase behind her: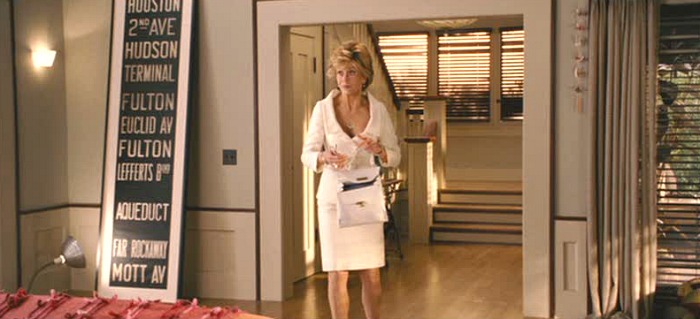 In the DVD special features, we get a look behind the scenes and are treated to a couple of close-ups
of the beautiful fireplace and the built-in shelves on either side of it: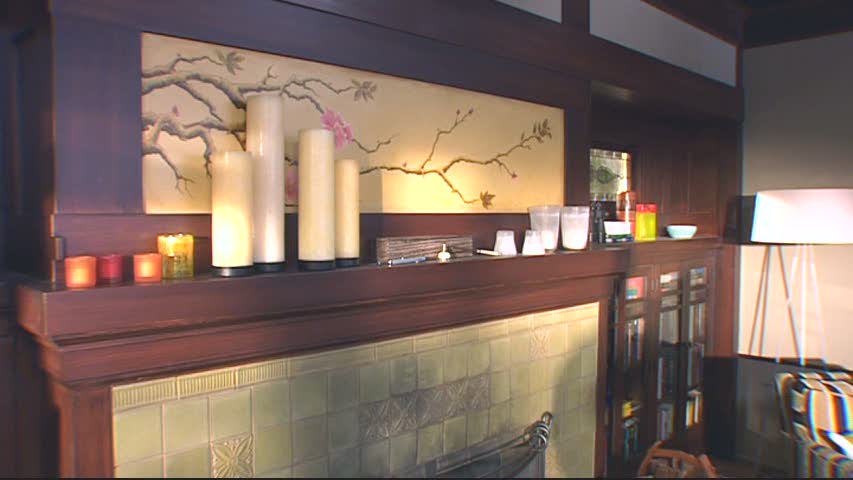 Looking from the living room into the dining room and kitchen: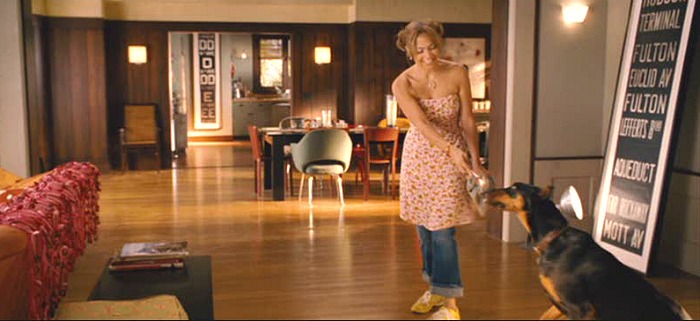 This was Fonda's first film in 15 years.
She has said that she based her character on her ex-husband, Ted Turner (!).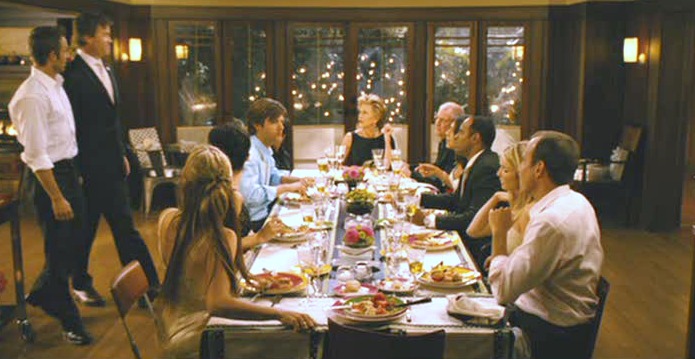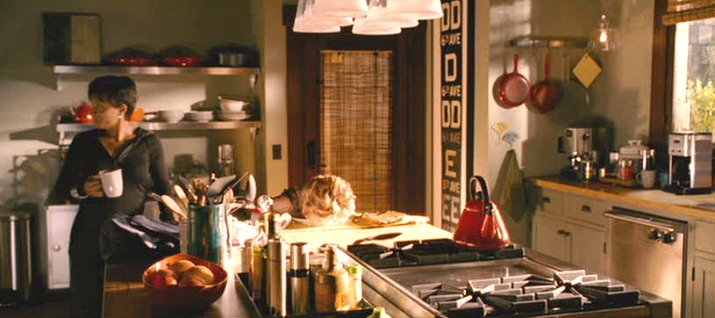 Charlie decides to add some of her own style to the house by painting a wall in the breakfast nook: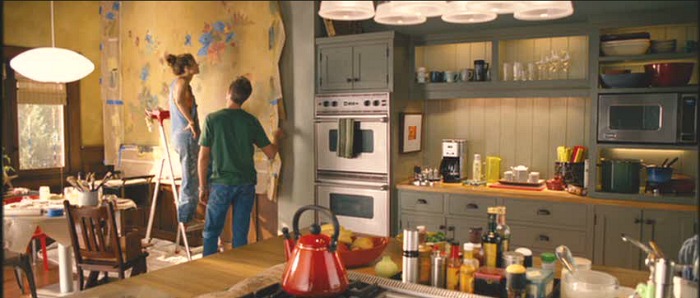 We never get to see how it turns out in the movie, but I spied it here in the Behind-the-Scenes featurette on the DVD: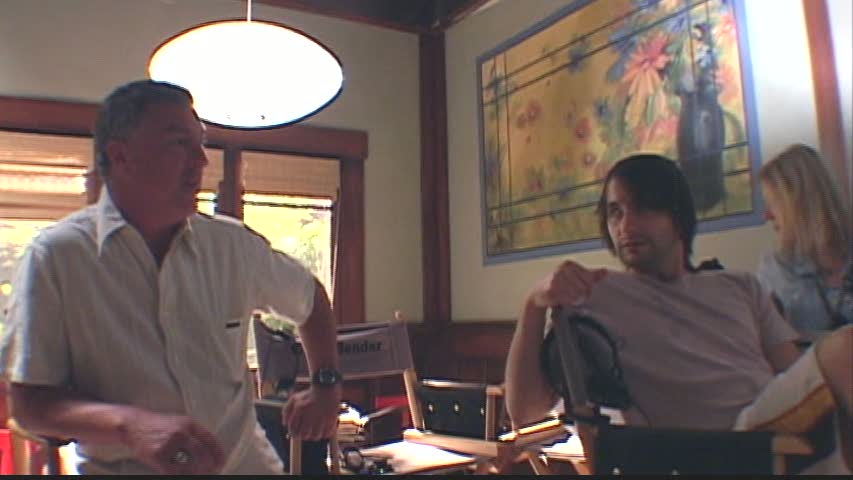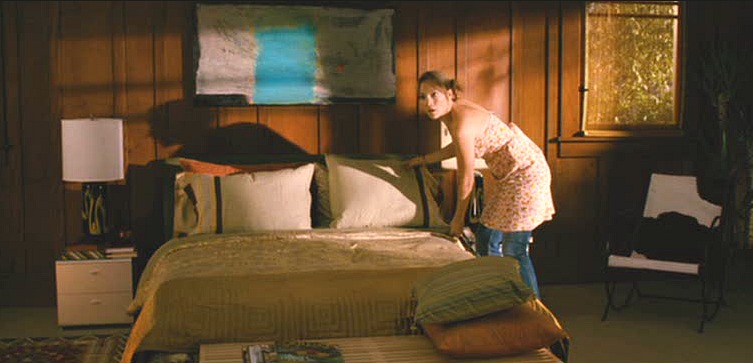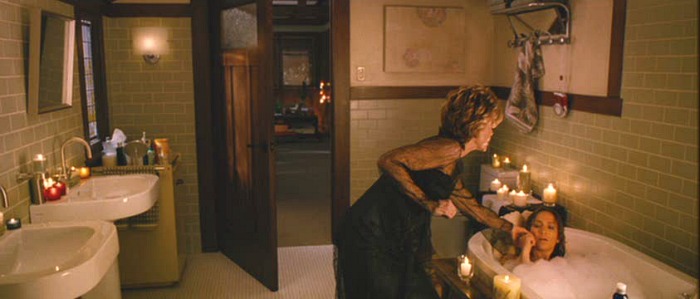 The real house used for the exterior shots is in Pasadena.
The interiors were created on a soundstage.
Here's a behind-the-scenes photo of the sets being built: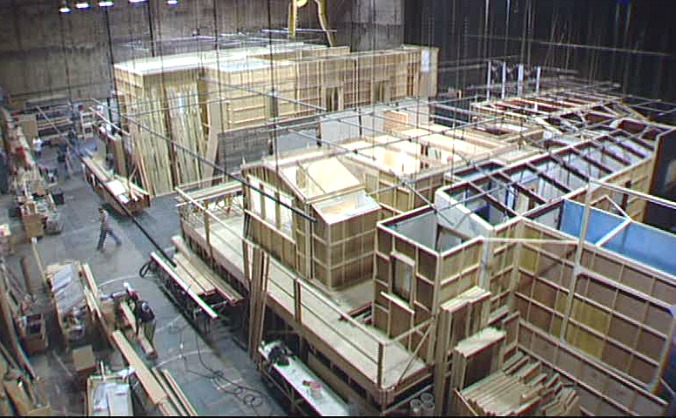 Iamnotastalker did some excellent sleuth work and found the actual house that they used in Pasadena:
"In real life, it's known as the Ross House and it was designed in 1911 by Alfred and Arthur Heineman, the same architectural team who was responsible for giving us Dylan's house from Beverly Hills, 90210 and the Eppes house from the television series Numb3rs."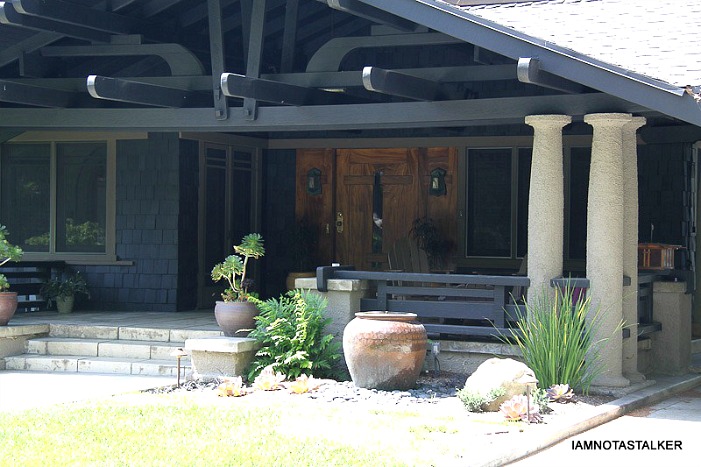 "The Heineman brothers built the residence, which features Craftsman, Asian, and Neo-Classical design elements, for a rancher named Winslow Ross at a cost of $8,000.
The house, which is on the National Register of Historic Places, boasts Batchelder tile work, a hand-painted mural, four bedrooms, three bathrooms, and a whopping 4,657 square feet of living space."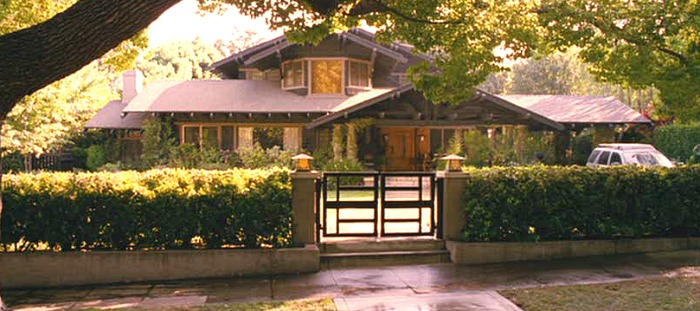 The owner of this Craftsman contacted me and sent me some interior photos of the house: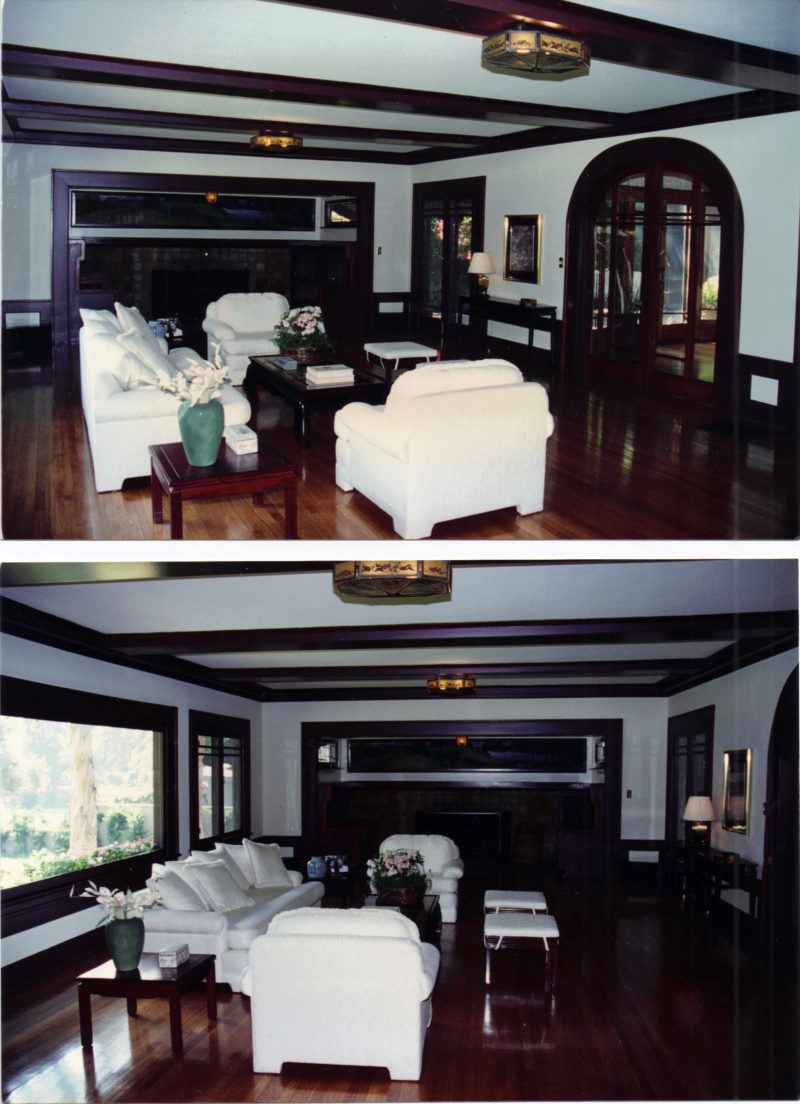 You can see all of his photos here.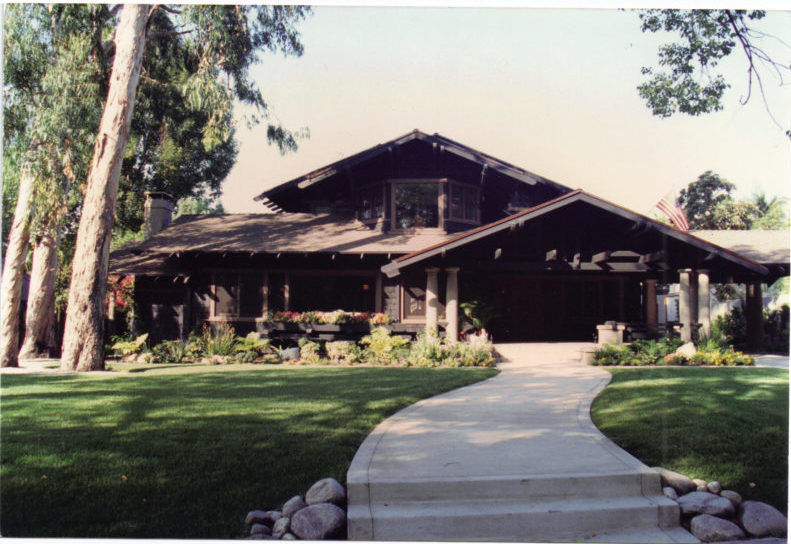 Viola's Country House in Montecito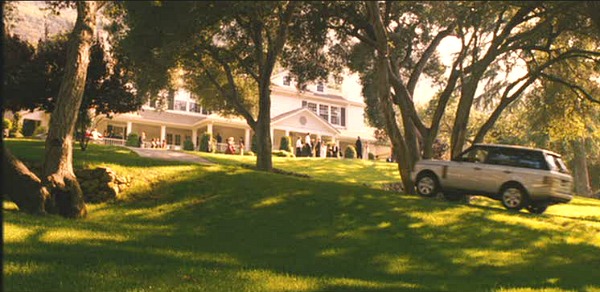 Viola's country home was the same house used on "Gilmore Girls" as the Independence Inn.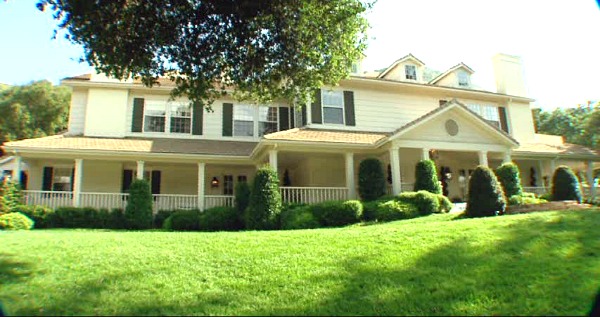 Visit my Houses Onscreen page to see the others I've featured, listed from A-Z.