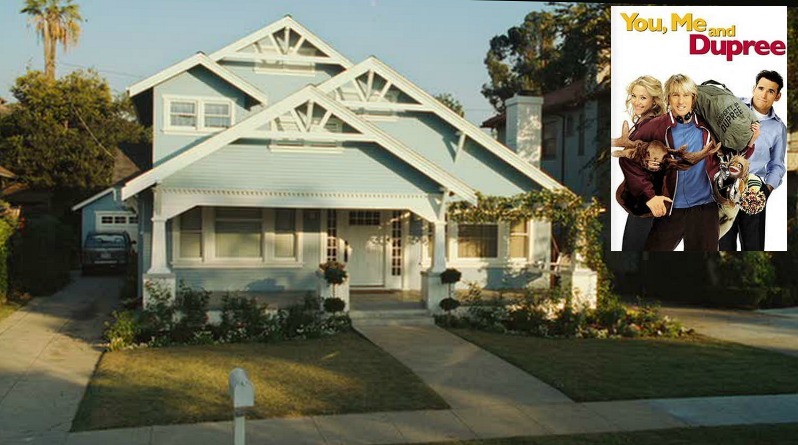 In 2006 comedy You, Me and Dupree, Matt Dillon and Kate Hudson play newlyweds who return home from their wedding in Hawaii to their charming blue Craftsman bungalow . . . and an unwanted house guest. Owen Wilson plays Dillon's wacky childhood friend Dupree who needs a place to crash.
One of the best things about the movie was the house, which I've gotten a lot of requests to feature. Let's take a look!

The Blue Bungalow from "You, Me and Dupree"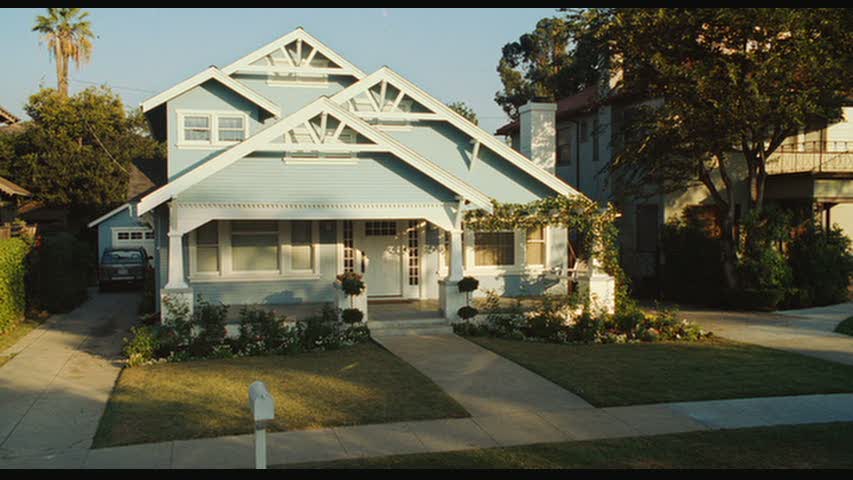 Lindsay tracked down the real house in L.A. Here's how it looks on Streetview today:
It doesn't have the upper levels the movie version did (added digitally, I assume). But it does have an extra eye. 😉
According to Zillow, the bungalow was built in 1923 and has 2 bedrooms and 2 baths.
It last sold for $78,500 in 1983, but its estimated worth is closer to $800,000 today.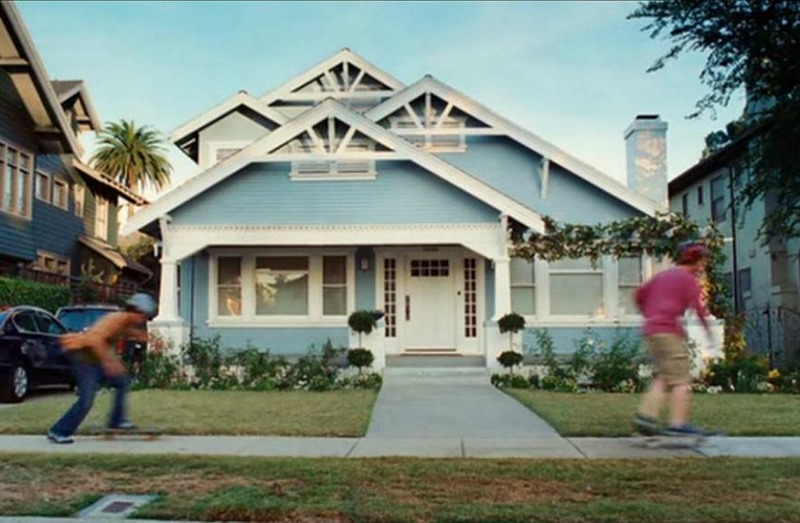 Here's how the front porch looked in the movie (note that they didn't change the address over the door):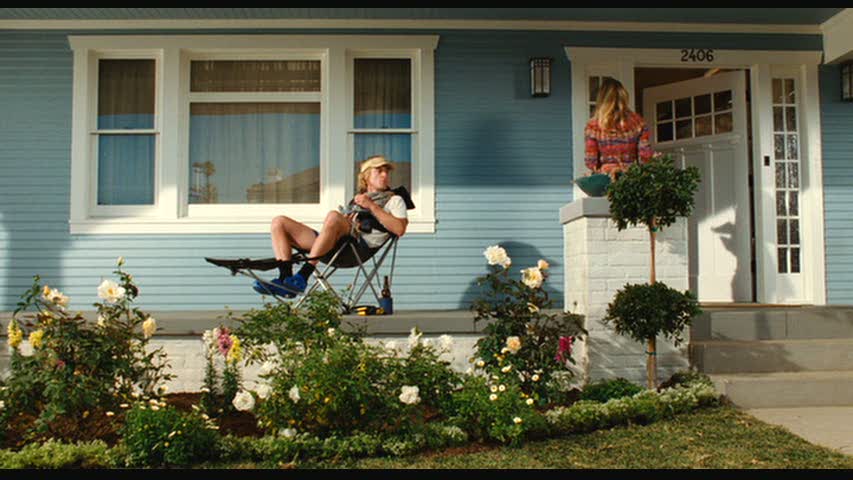 According to IMDb, "The interior shots of Molly and Carl's house were filmed on the set of Hope and Michael Steadman's house from thirtysomething (1987). The interior floor plan looks very different to me than the house on "thirtysomething," but since they were sets on a soundstage, I suppose they could have been reworked for You, Me and Dupree. I kind of doubt it, though!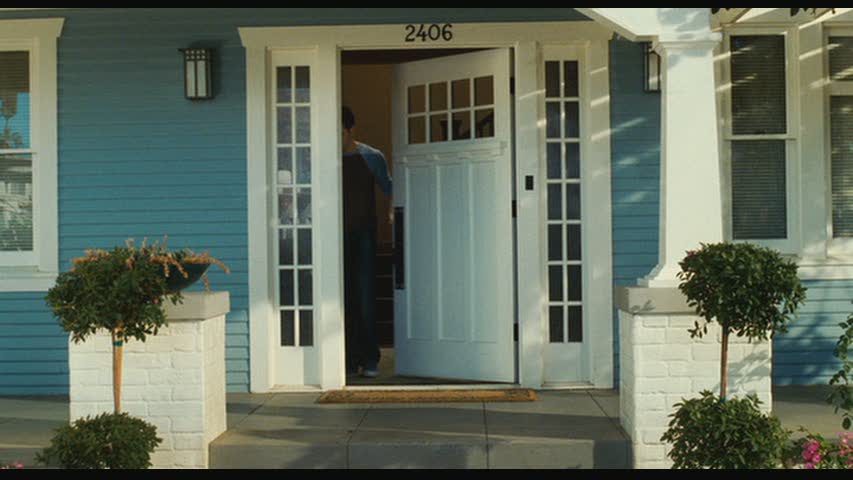 When Carl and Molly arrive home from their honeymoon, there are piles of gifts in their living room: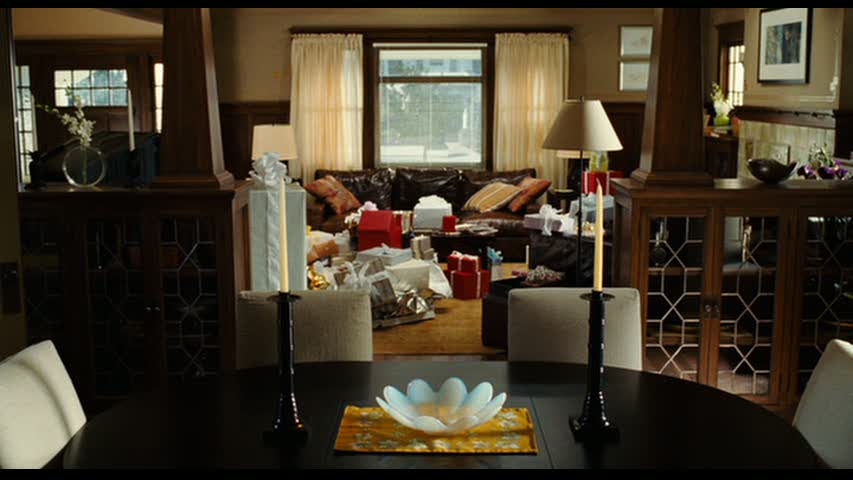 "We tried to make Carl and Molly's world sort of warm and accessible and you'll see that in the choice of their house," say Directors Joe and Anthony Russo. "It's an older home, modest in scale, and the neighborhood feels like it's been there awhile."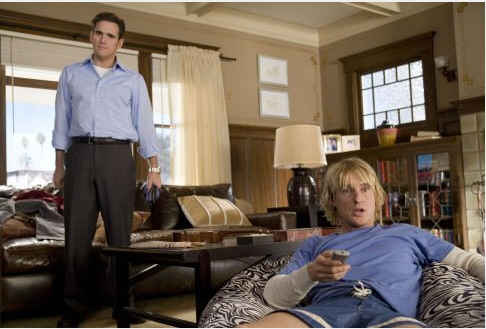 That moose head that Dupree brings with him when he moves in was actually a deer head "repurposed" to look like a moose. A moose head would have been too big for him to carry around. You can see it propped in the corner below the stairs: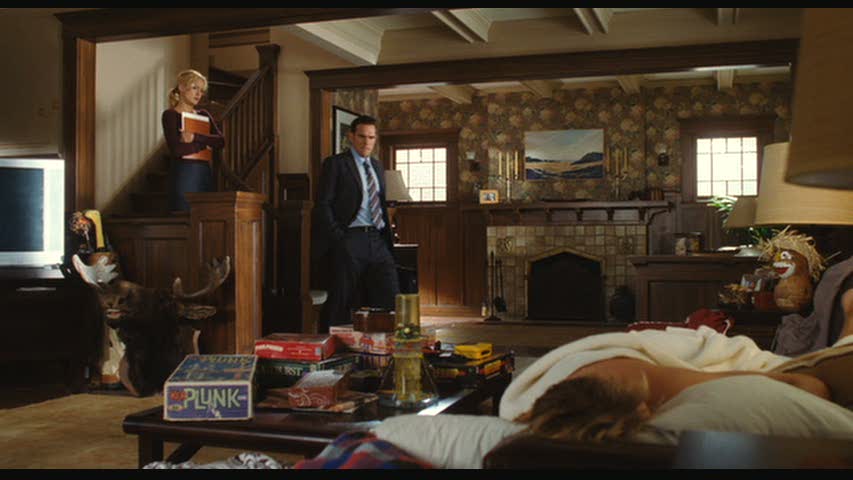 The front of the house has two "living rooms" with fireplaces that face each other from opposite walls: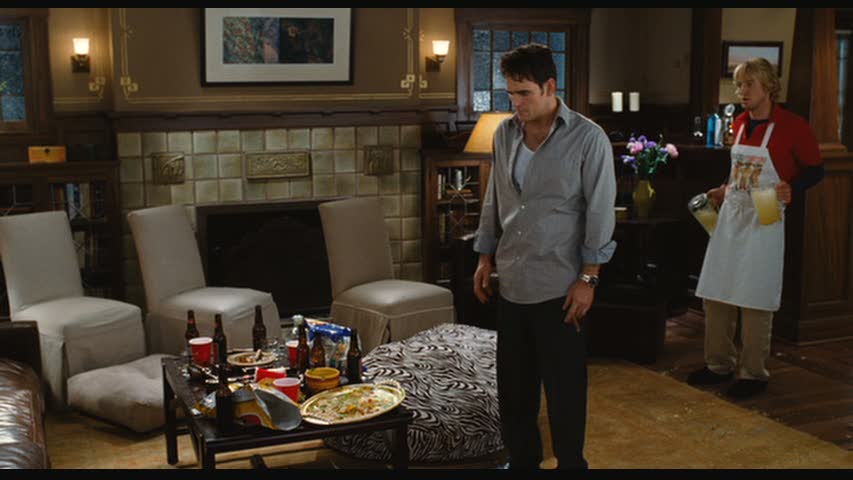 And here's the fireplace to the right of the front door: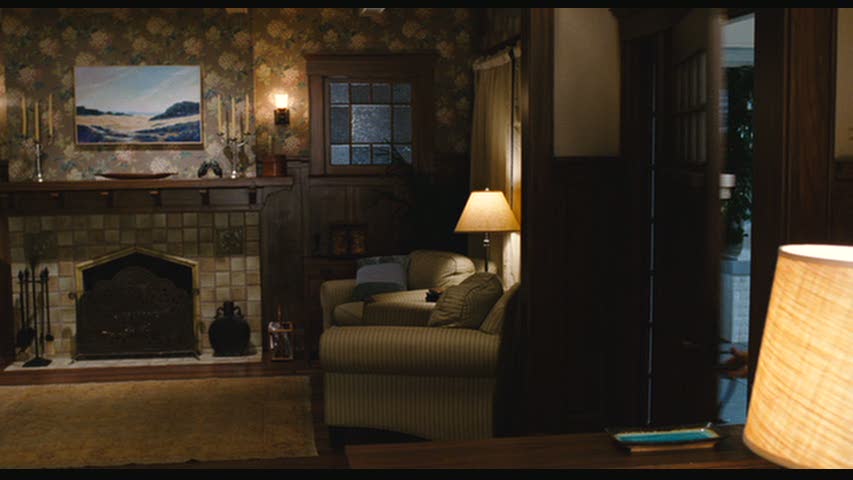 Love those windows, and the tile on the fireplace: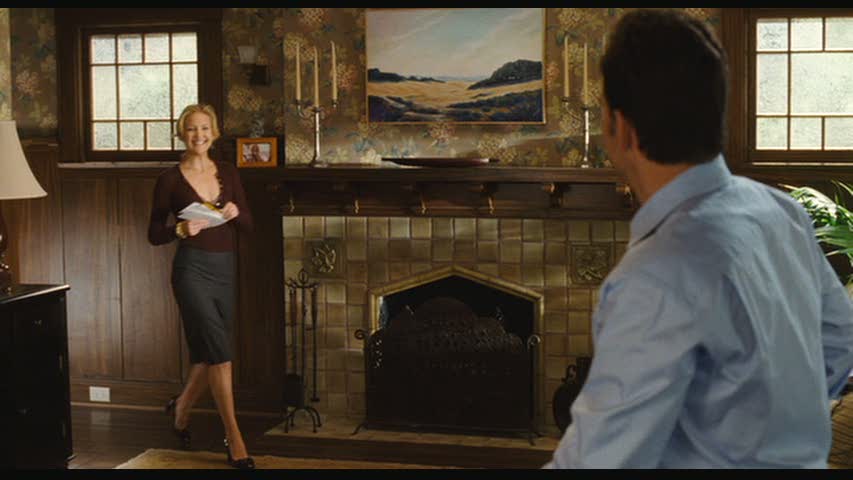 In the commentary, the filmmakers mention that they shot this view of the street from inside the real house because they wanted to capture the look you can only get through old glass: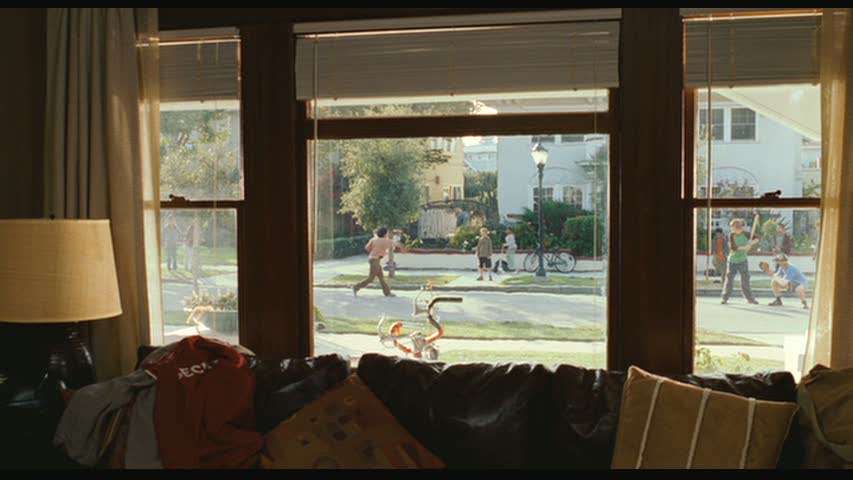 The actual house had a totally different floor plan than the set's version, however.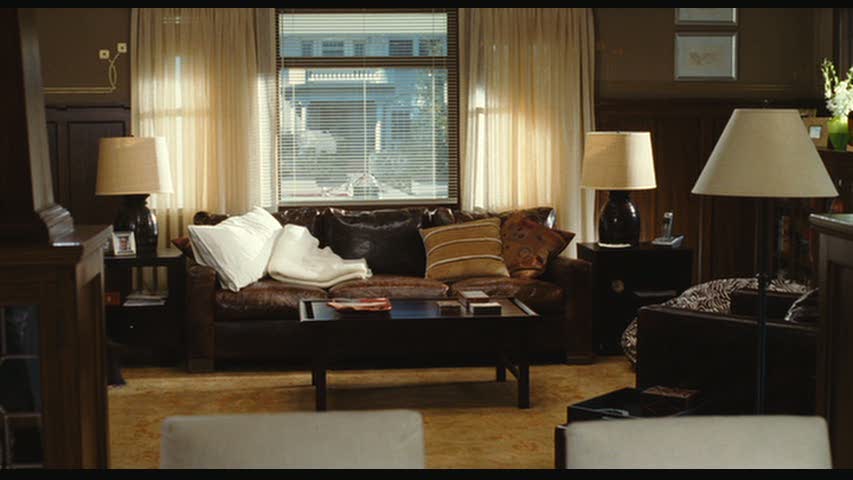 After Dupree sets the living room on fire, we get a look at it while it's empty: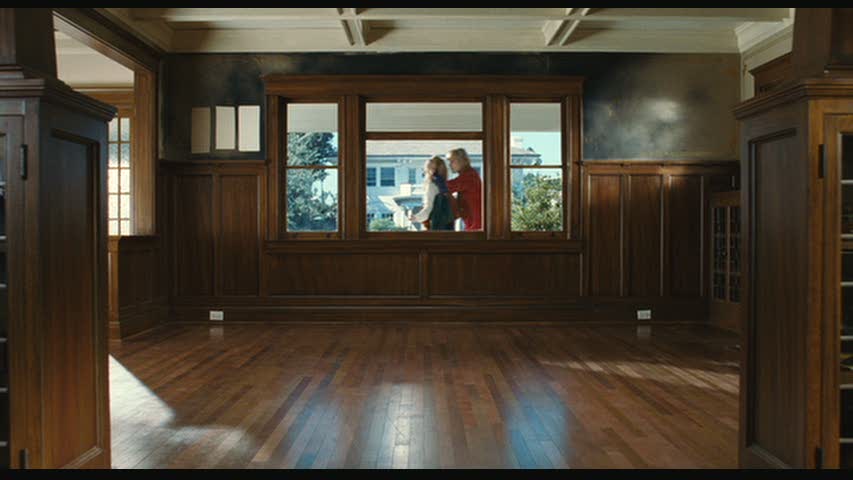 After they get new furniture, it looks like this: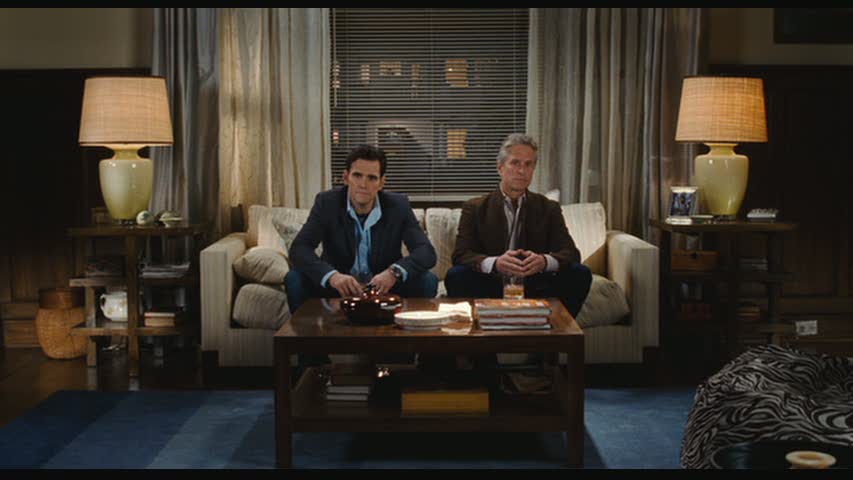 They wanted Carl and Molly's house to look believable as a first home for a young couple, but it also had to reflect the fact that Molly had grown up wealthy and was used to living a life of luxury where everything was well decorated and put together.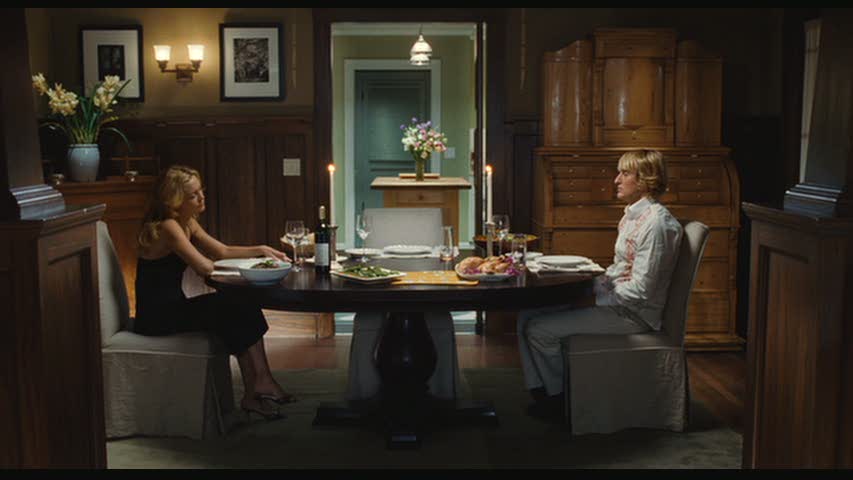 The movie featured actors Seth Rogen and Bill Hader in small roles as two of Carl's buddies. I had forgotten they were in this. In 2006 they were both still fairly unknown. Rogen would star in "Knocked Up" in '07 (I featured that house here), and at the time of filming, Hader was in his first year on SNL.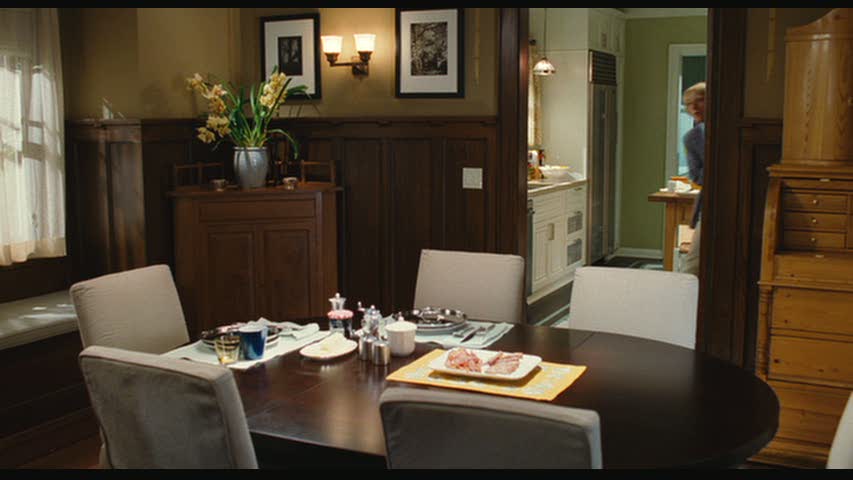 The dining room has a window seat: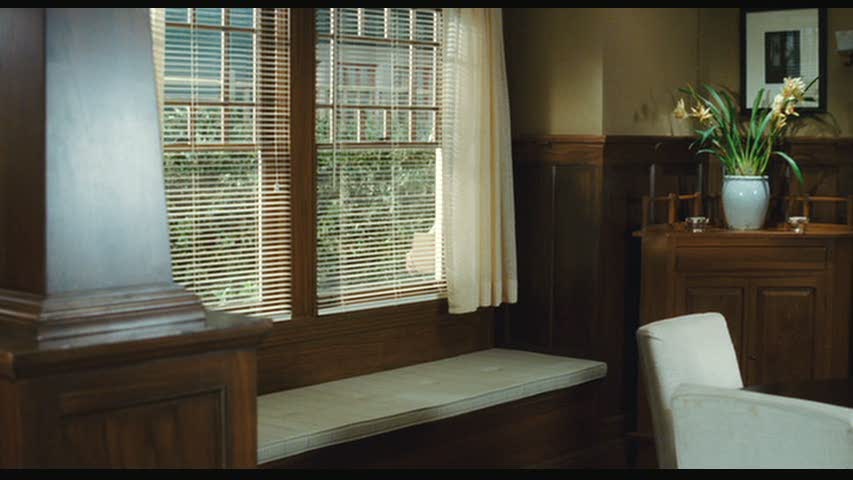 The Kitchen has a swinging door dividing it from the Dining Room: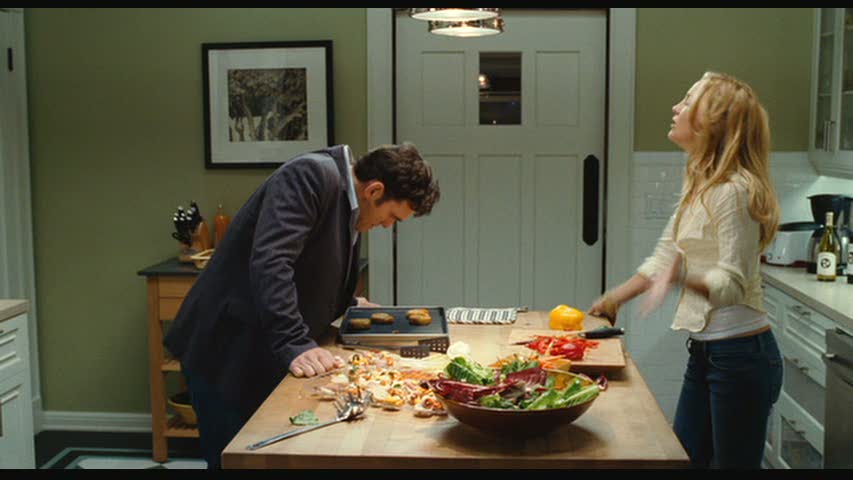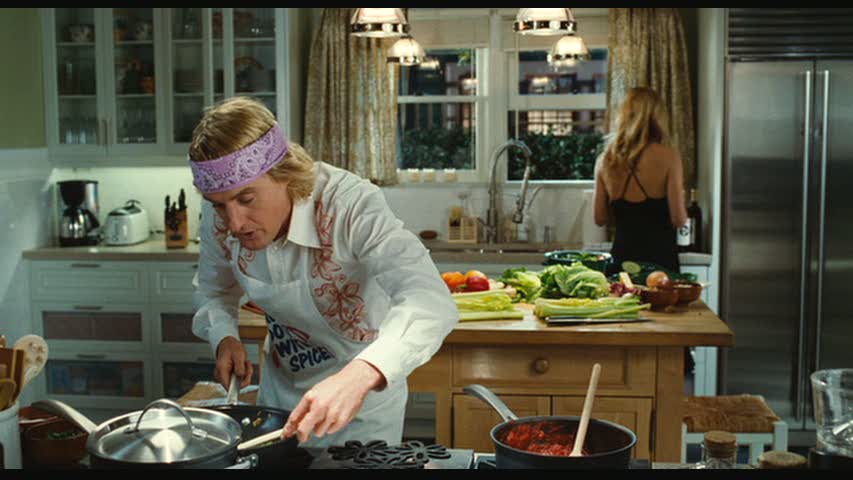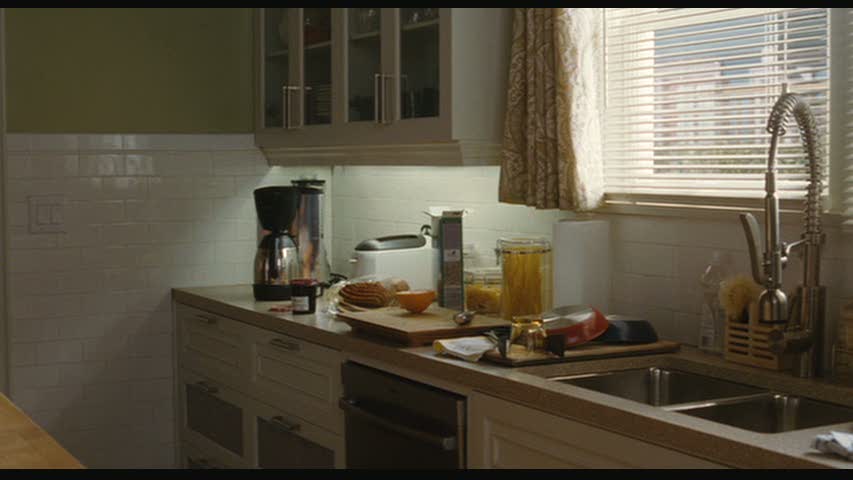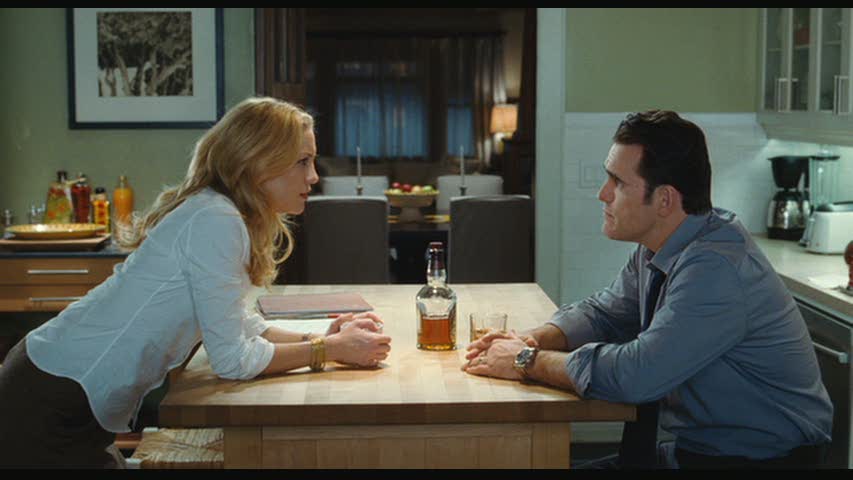 In this shot you can see the checkerboard floor: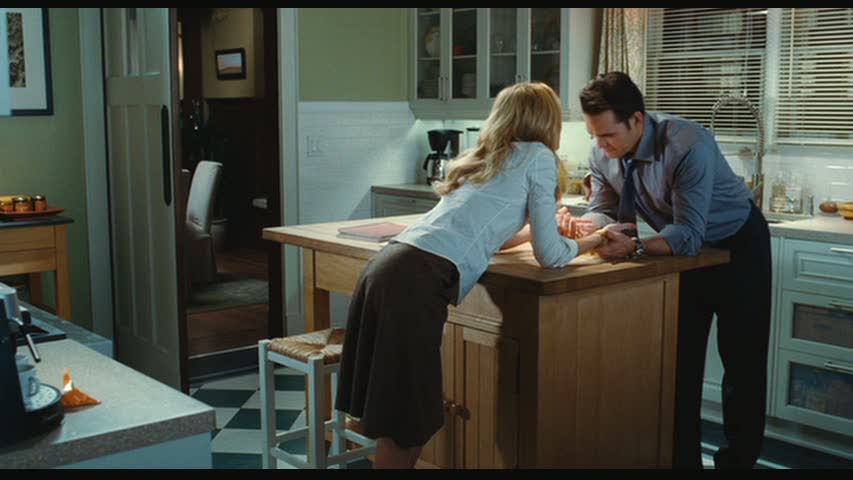 Their Blue Bedroom: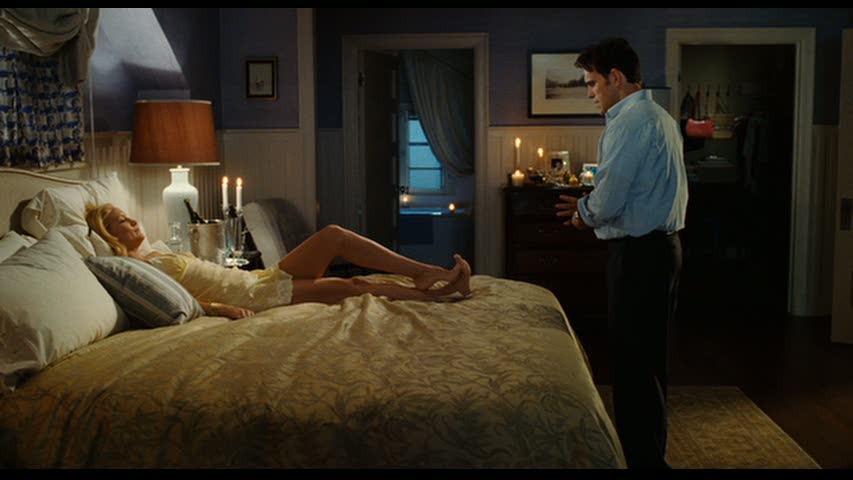 I'm not sure about the odd window treatment over the bed: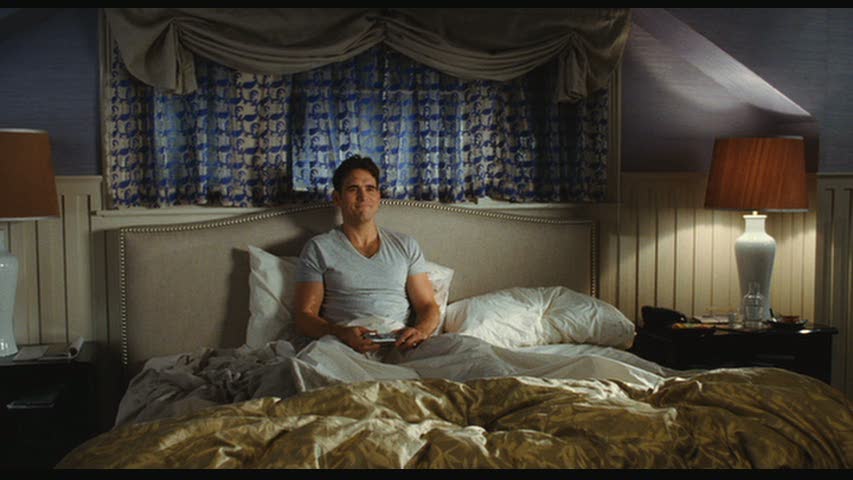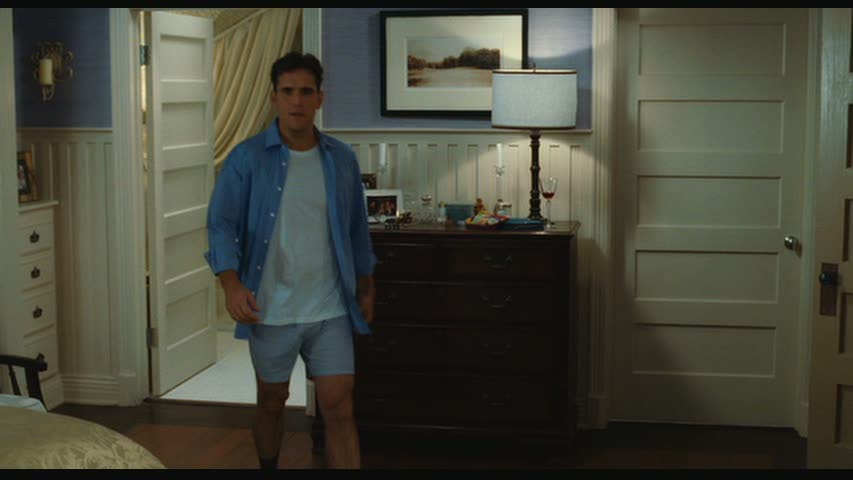 In one of the deleted scenes on the DVD we get a look at the upstairs landing that isn't seen in the movie: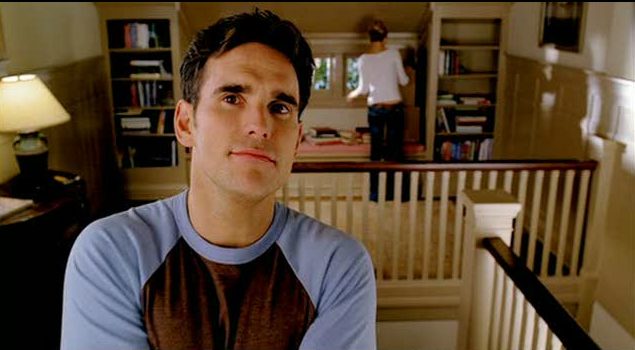 Owen Wilson says he based the character of Dupree on a dog he used to have. That explains a lot, doesn't it? 😉

Craftsman-style houses like this are so popular in the movies that it makes me wonder why more builders aren't taking note and trying to recreate some of the classic home styles that may be small on square footage but are big on charm and character. I bet a lot of us would jump at the chance to own one!

P.S. Visit Houses Onscreen to see more, including the one from SGG: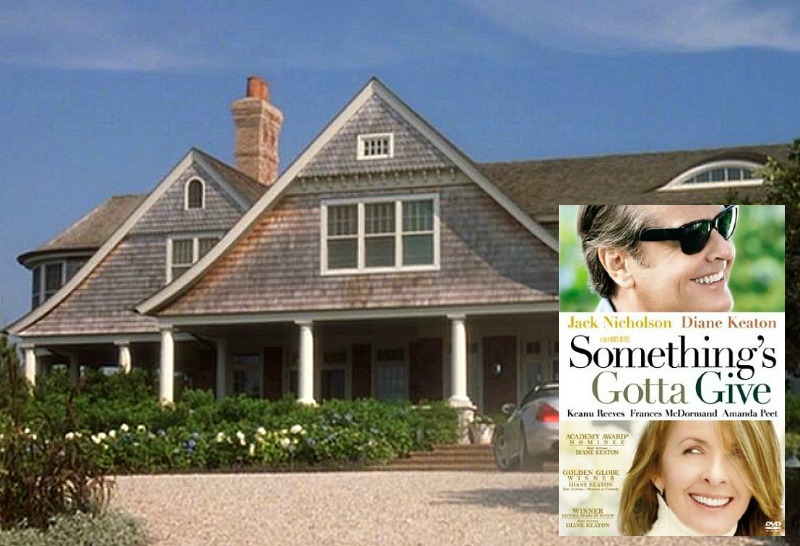 (Visited 175 times, 1 visits today)