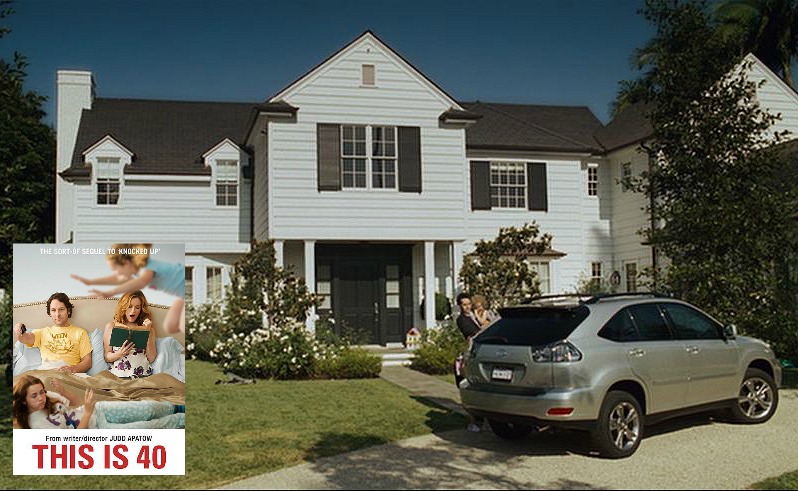 Almost the minute the movie This Is 40, a "sort-of sequel to Knocked Up," hit theaters, the emails started pouring in from readers wanting to know more about the house in it.
Paul Rudd and Leslie Mann's Pete and Debbie live in the same great house in Brentwood, California, that they did in the first movie.
Take a look!

The House from "This Is 40" and "Knocked Up"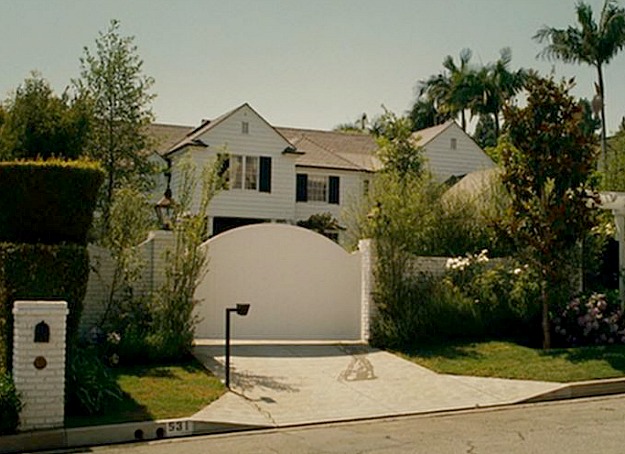 "This Is 40" focuses on Pete and Debbie from "Knocked Up," who live here.
My readers aren't the only ones who thought the house was one of the best things about these movies.
Oscar-nominated set decorator Leslie Pope told The Hollywood Reporter, "It's gotten quite a response."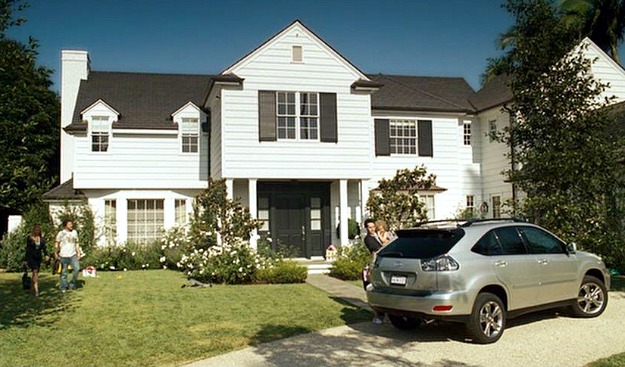 "Director Judd Apatow shot a good portion of the movie in a Brentwood house owned by producer Bryan Zuriff and his wife Monica. Apatow lives just up the street ('Our kids are friends,' says Zuriff), and the director had used their pad as the home of Rudd and Mann's characters in 2007's Knocked Up."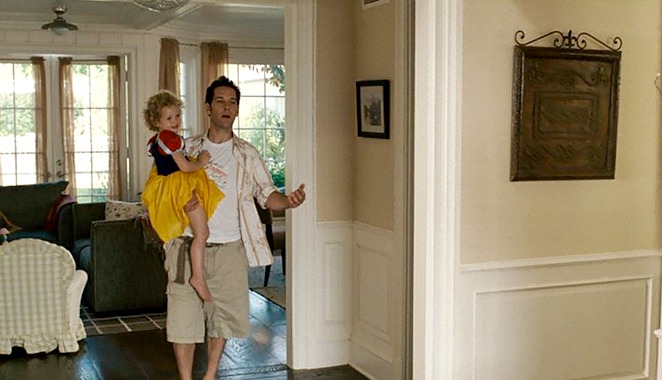 Zuriff explains how they found his house in the first place:
"My sister-in-law is Giuliana Rancic, and in Knocked Up, Katherine Heigl played a character like her, and they went to E! to scout. The producers couldn't find a house, and Giuliana was like, 'You should call my brother-in-law.'"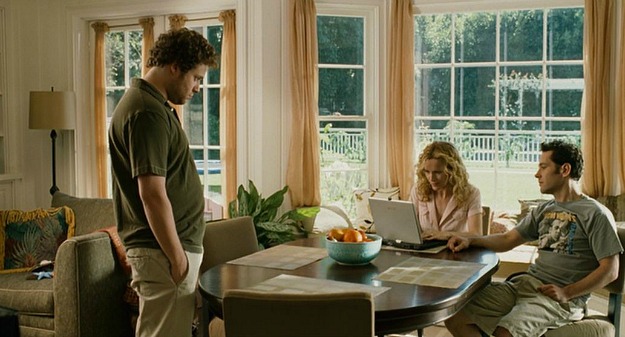 They took over the house for 6 weeks to film the movie:
"Pope and production designer Jefferson Sage redecorated to suit the fictional family, which has two daughters. They decided on a palette of greens, corals and melons. 'You want it to be fun and vibrant,' says Pope. 'That's shorthand that this is a family with a lot of life.'"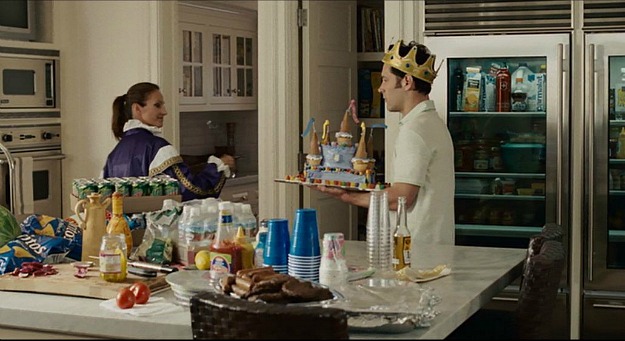 They ditched the drab window treatments in the kitchen and family room that were there in the first movie.
All of the decorating was punched up a bit between the first and second and just looked fresher and more current.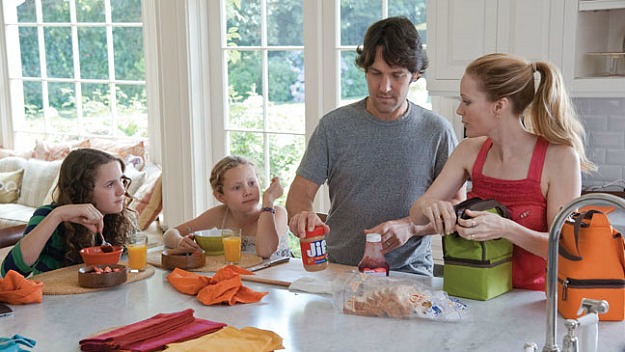 It's a big house with 6 bedrooms and 6,500 square feet.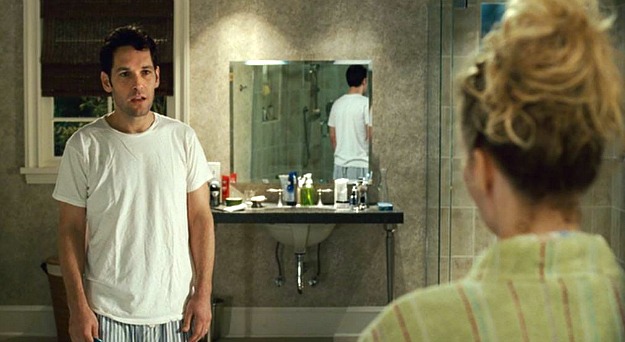 They weren't allowed to film upstairs in the house,
so some rooms were re-created on the Sony lot.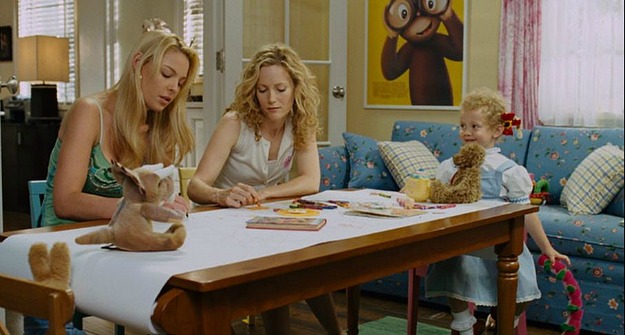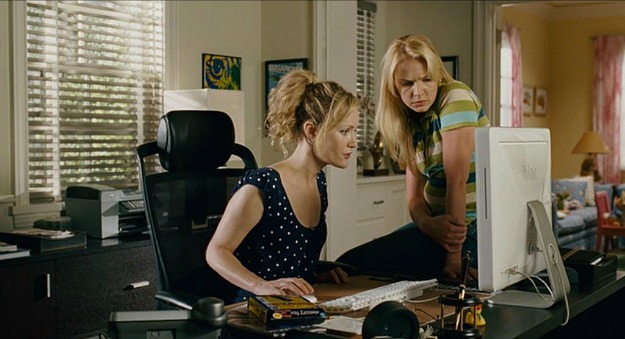 Oddly enough, in the new movie there was no sign of Katherine Heigl, who played Debbie's sister and best friend in the first one.
In Knocked Up Katherine Heigl, who played Debbie's sister and best friend, lived in their backyard pool house. No sign of her or the pool house in the sequel. Would have been nice to see how they're using it now!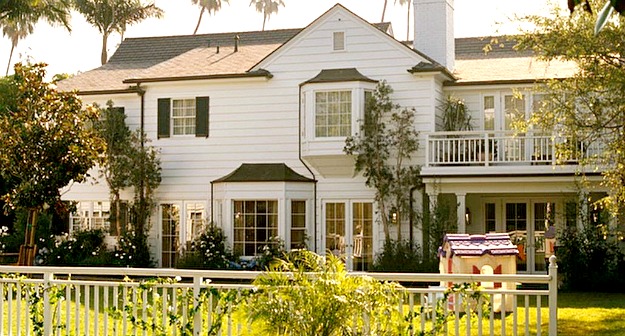 Check out The Hollywood Reporter article about it (photography by Jessica Chou).

Designer James Radin worked on this house and has photos of it in his portfolio.

Visit Radin's website and check his portfolio under "Brentwood" to see them.

Visit my Houses Onscreen page to see the other movies I've featured, listed A-Z.