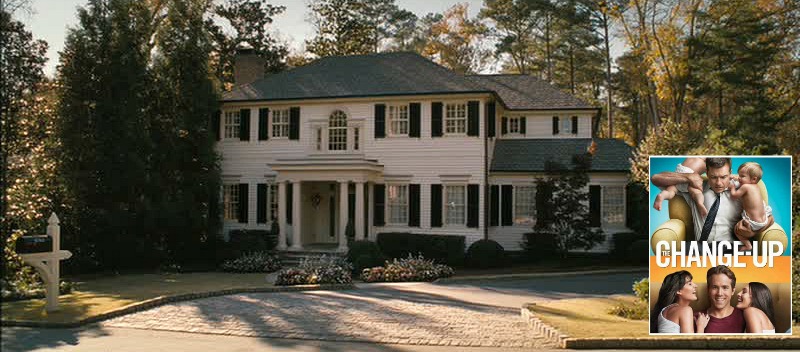 In the 2011 movie The Change-Up, Jason Bateman's character Dave lives with his family in this traditional white house in the Buckhead area of Atlanta, Georgia.
Let's take a closer look at the house and the sets that were designed for it!

Jason Bateman's House in "The Change-Up"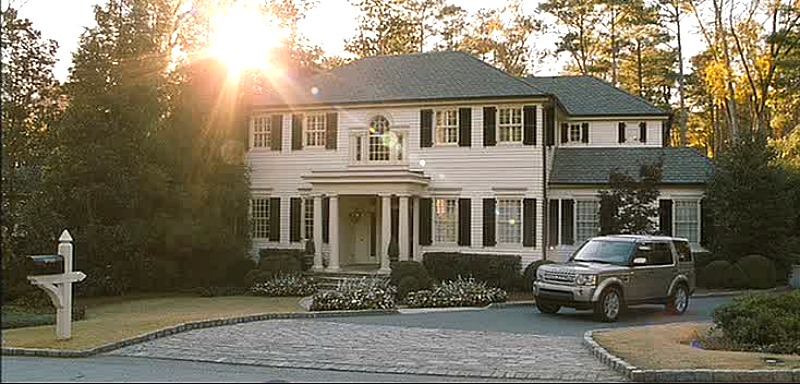 The movie was filmed in Atlanta, Georgia, where production designer Barry Robison and director David Dobkin found this house and decided it would be perfect as Dave's "beginner McMansion."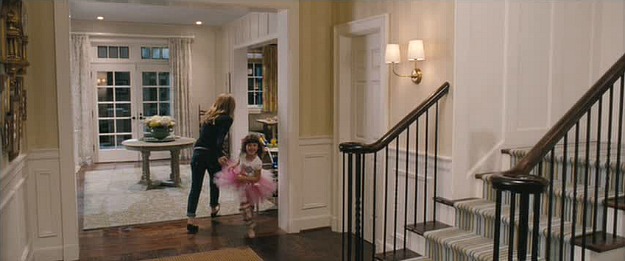 The interiors were sets they built on a separate soundstage, however.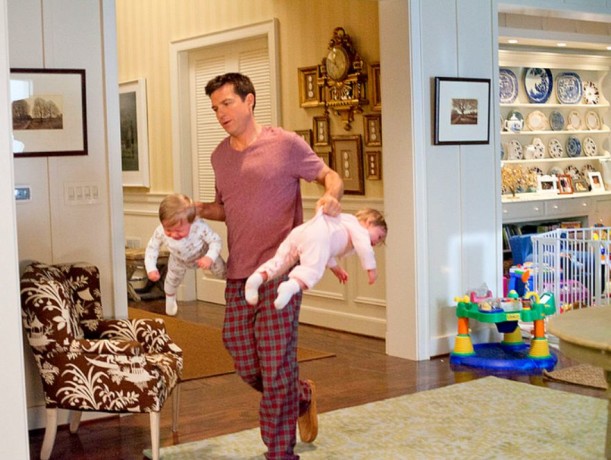 Production Designer Barry Robison said of the house:
"It's not quite Colonial or Arts and Crafts but a pastiche of traditional elements. We noticed that a lot of houses in Atlanta had a similar style: dark floors, white cabinetry, iron railings, creamy walls, which we replicated with Benjamin Moore Linen White, and beautiful fabrics on windows and furniture."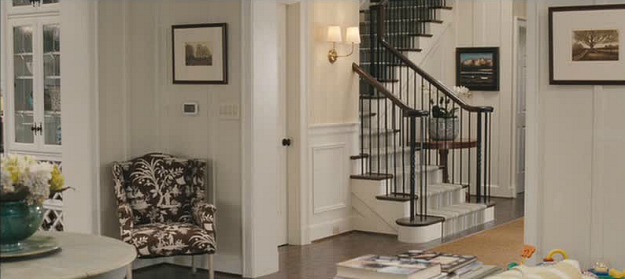 They purchased custom furniture for the living room from Bungalow Classic in Atlanta.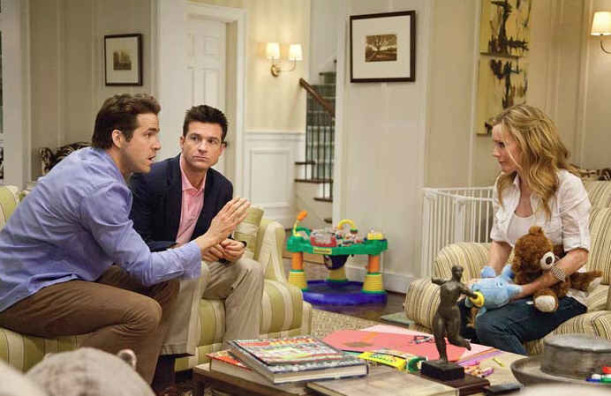 I like the scene where Dave (as Mitch) tells his wife to ask him anything that only he would know.
She asks, "What's my favorite color?" And he draws a blank.
Mitch (as Dave) says, "It's celadon! Look around. There are accents of celadon everywhere in this house!"
I wonder if the set designers took their cue from that line when they set out to decorate the house, or if the actors took their cue from the sets?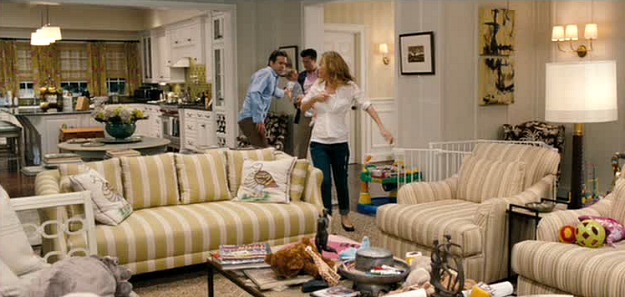 The green continues into the kitchen with the tile on the backsplash: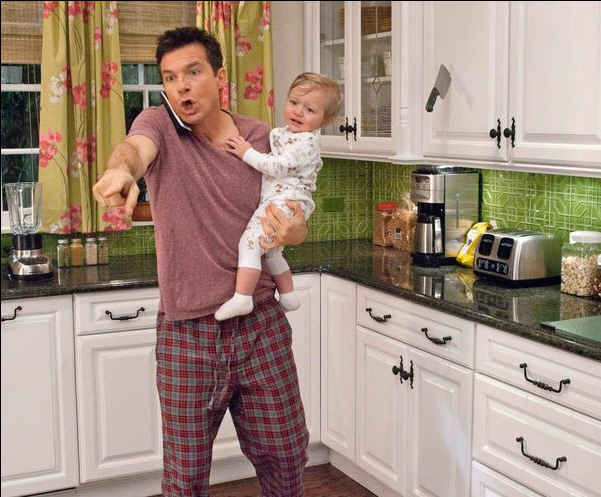 Colefax & Fowler and Osborne & Little fabrics were used for the window treatments throughout the house.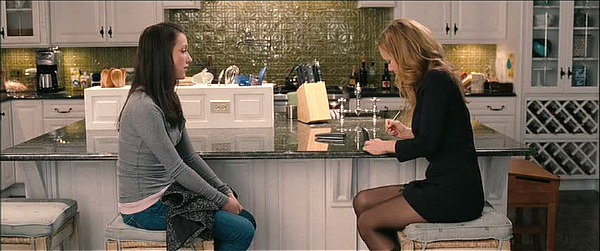 The countertops are polished Vermont granite.
The backsplash tile is from Waterworks.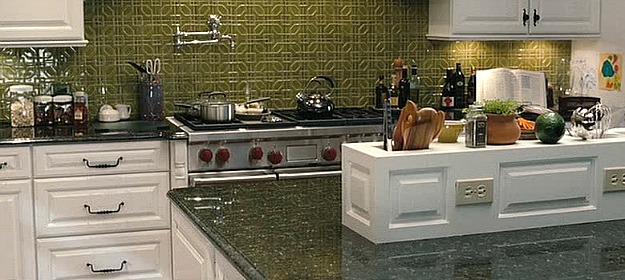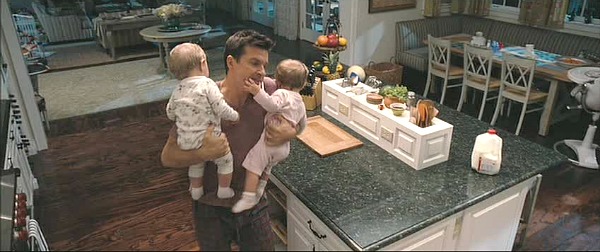 The Dining Room

Seemed a little odd to me that a young family like this would have its regular weeknight meals in the more formal dining room, instead of the kitchen. If I had twin babies, I wouldn't be feeding them next to that linen fabric!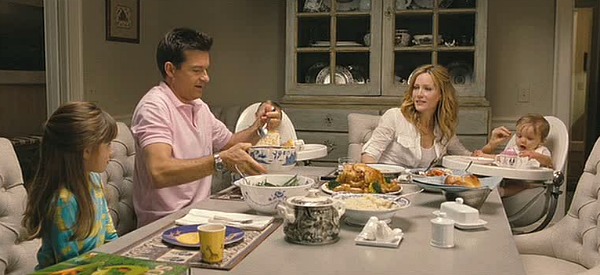 Leslie Mann, who plays Dave's wife, is married in real life to producer-director Judd Apatow.
They worked together on other comedies like Knocked Up and This is 40, which had a similar white house in it, come to think of it.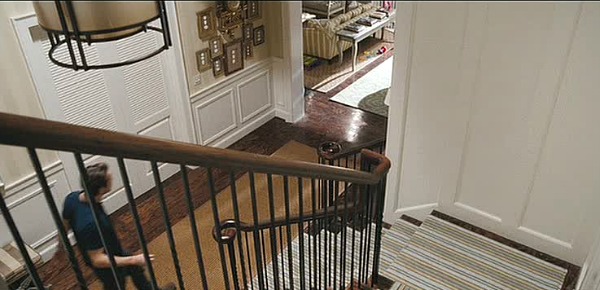 The Nursery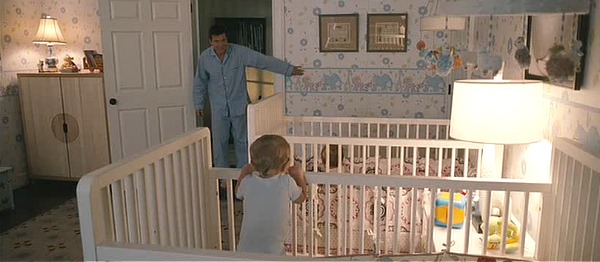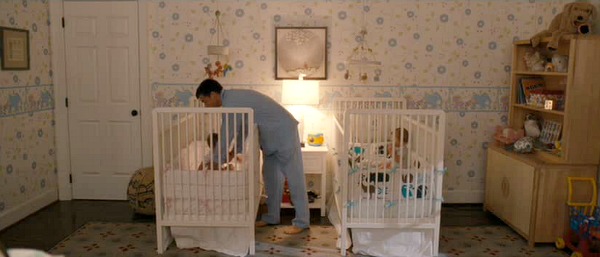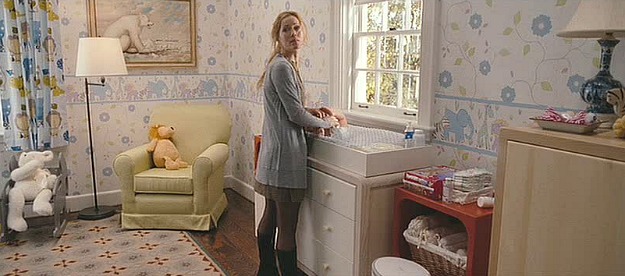 Dave and Jamie's Bedroom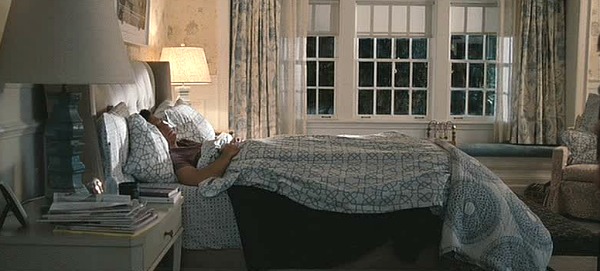 Robison said Dave probably leaves all of the decorating decisions up to his wife, so they created the couple's bedroom as a "pattern-filled feminine space."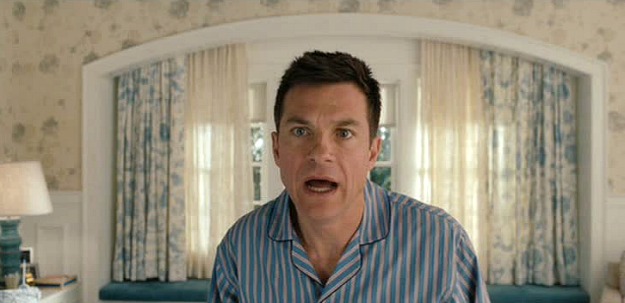 A lot of you wrote to ask about the pretty blue and white bedding: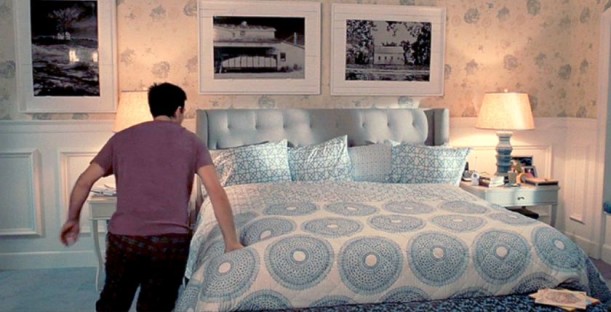 The quilt and shams are from John Robshaw Textiles: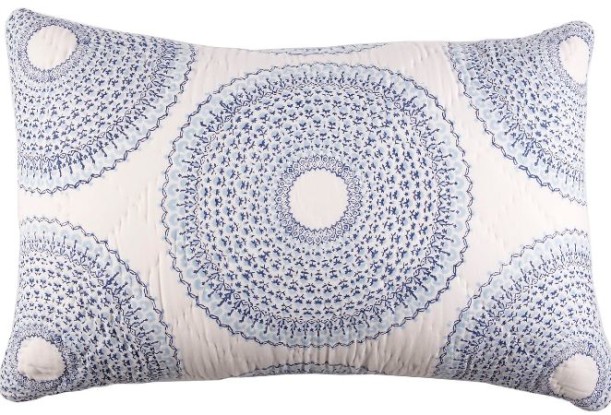 The Trellis Duvet: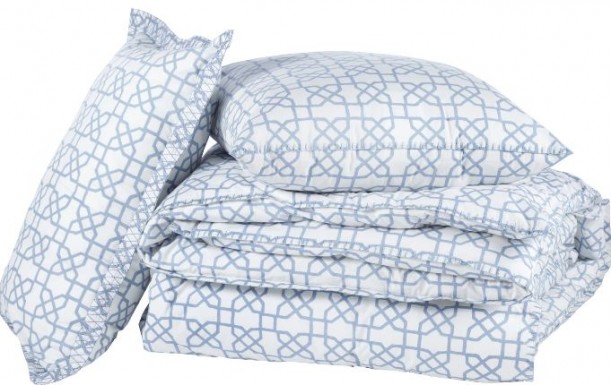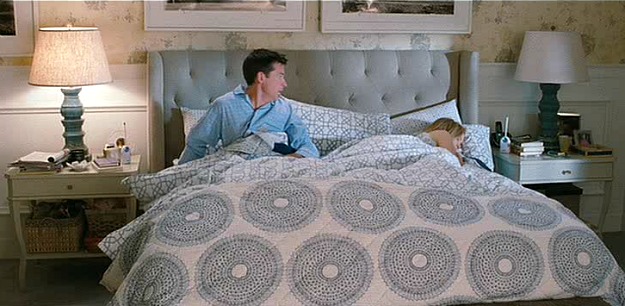 The Master Bath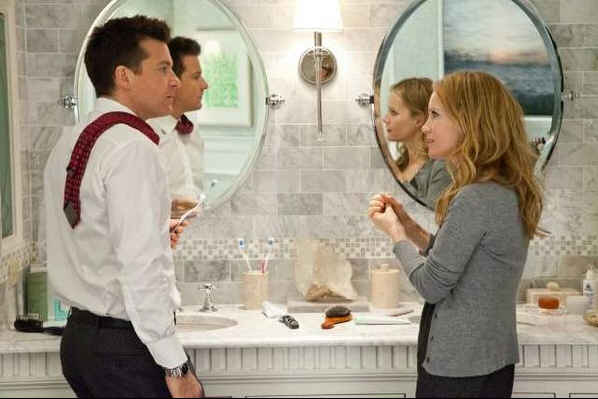 Marble subway tiles, lighting, mirrors and plumbing fixtures were chosen from Waterworks and Restoration Hardware for an in-home spa vibe.
Mitch's Loft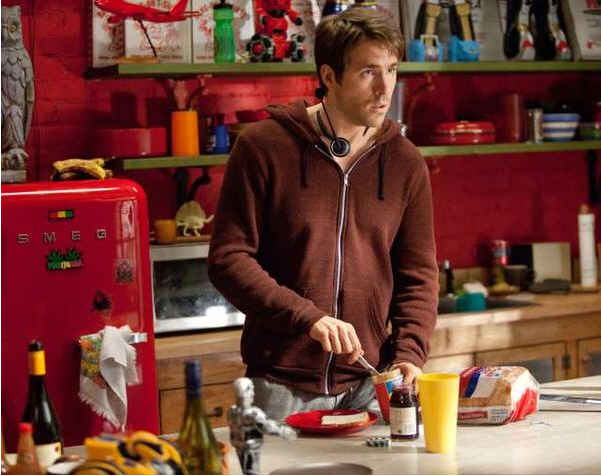 Mitch's bachelor pad couldn't be more different from Dave's place with its vibrant and saturated colors, including a red Smeg fridge.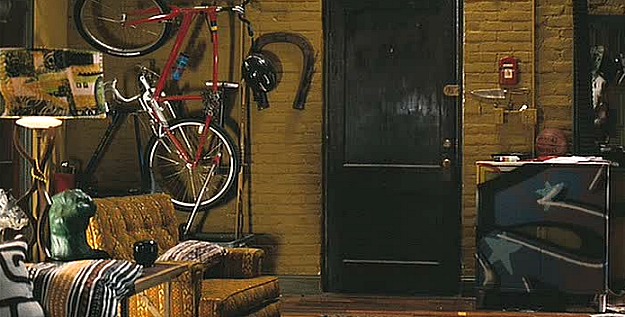 Production Designer Barry Robison describes it as "a place he found in college and he's never moved."
It's the perfect apartment for a guy who hasn't grown up and has no intention to.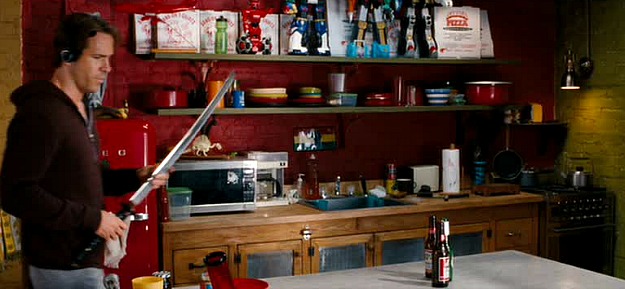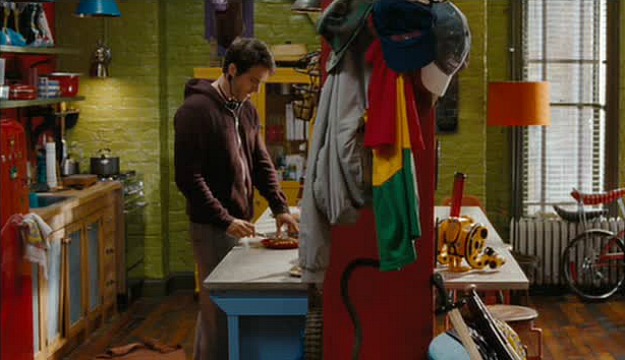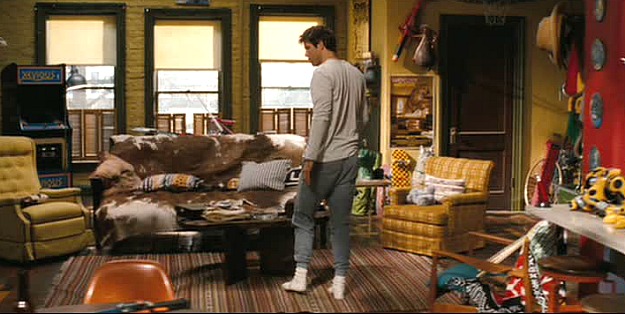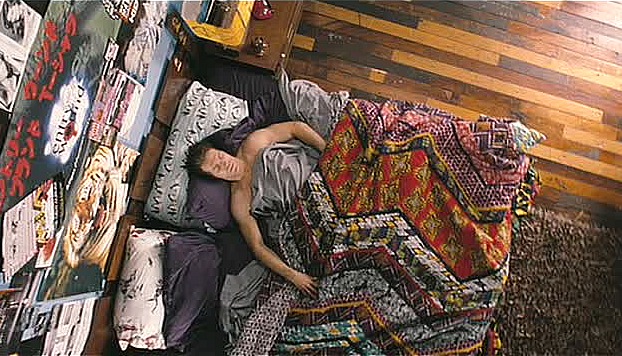 You can find more photos and source information about the

Visit my Houses Onscreen page to see the other movies I've featured, listed A-Z.