Writer and Director Nancy Meyers calls It's Complicated "The Santa Barbara movie we filmed in New York." The house they used for exterior shots was in the Hidden Valley area, which is about an hour south of Santa Barbara, and the interiors for the houses and the bakery were built on a soundstage in Brooklyn.

The Sets from the Movie "It's Complicated"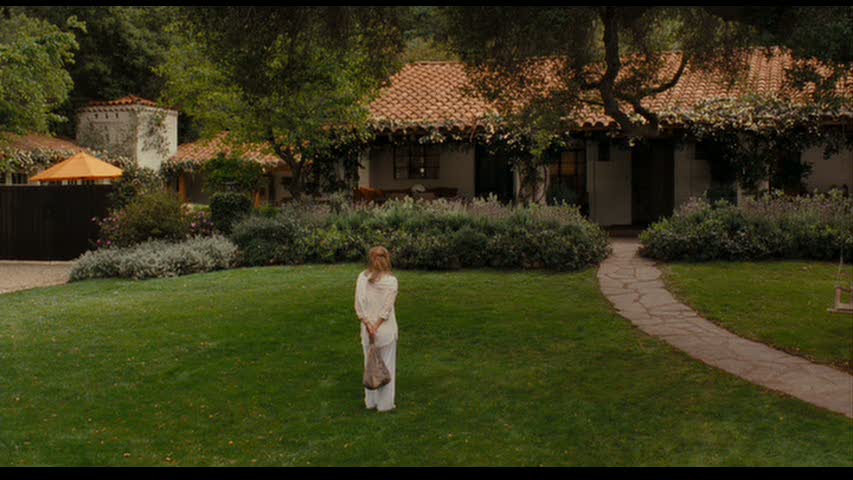 The Living Room:
Everything looks so warm and sunny in Jane's house that you'd never would guess that it was actually cold and snowing outside these soundstages during much of the filming, would you?
Jane's friends were played by Mary Kay Place (a long-time friend of Nancy Meyers'), Rita Wilson (who is Meryl Streep's friend in real life), and Alexandra Wentworth.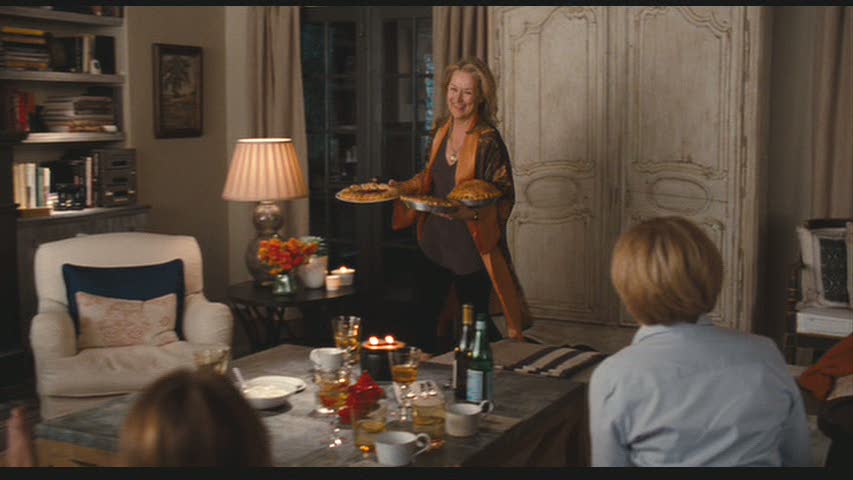 The large armoire opens to reveal a TV for the family to watch on Movie Night: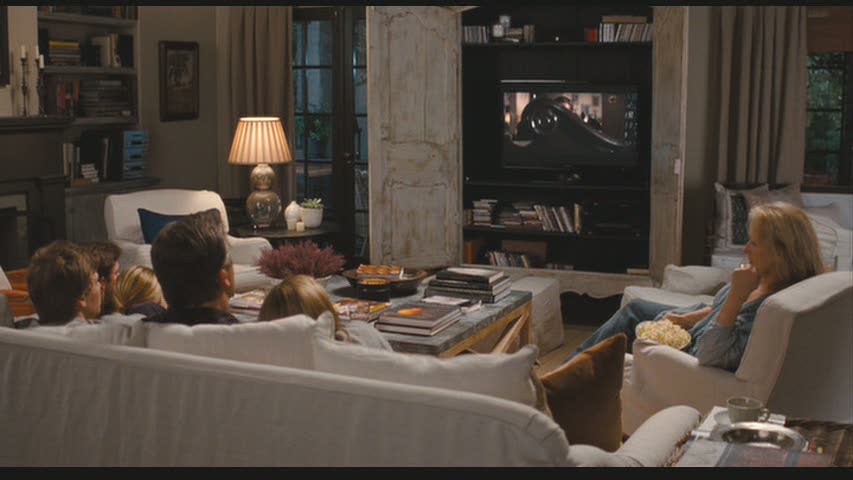 Meryl Streep's Fabulous Kitchen in the Movie: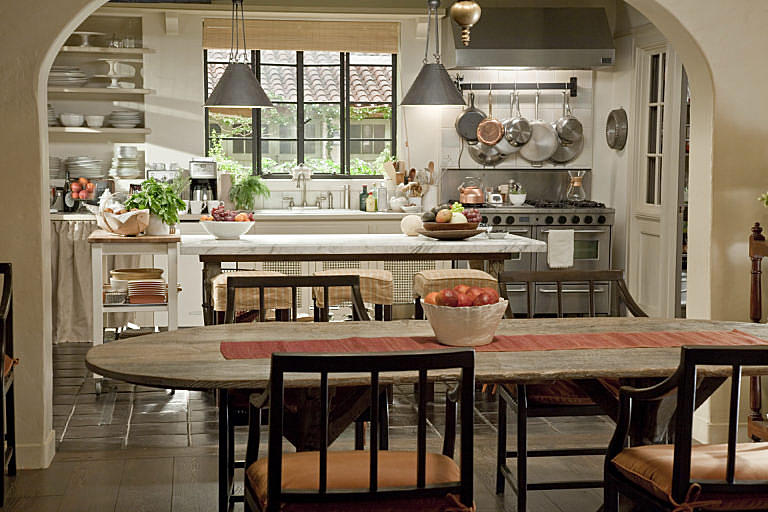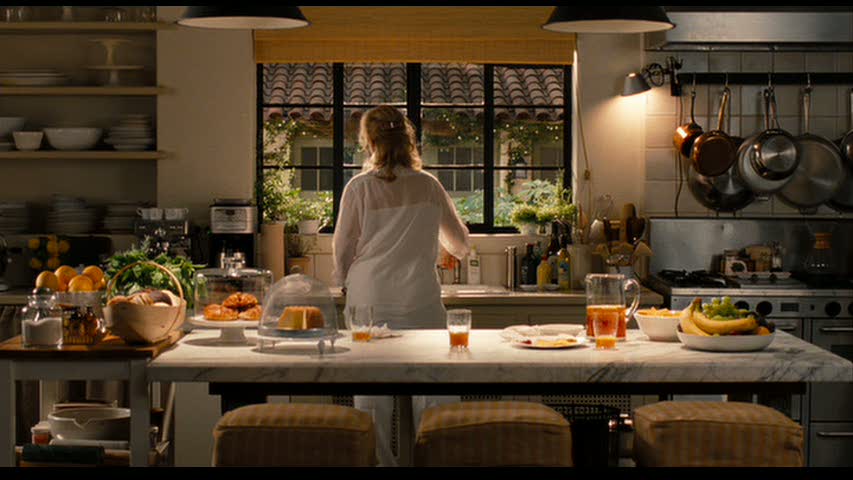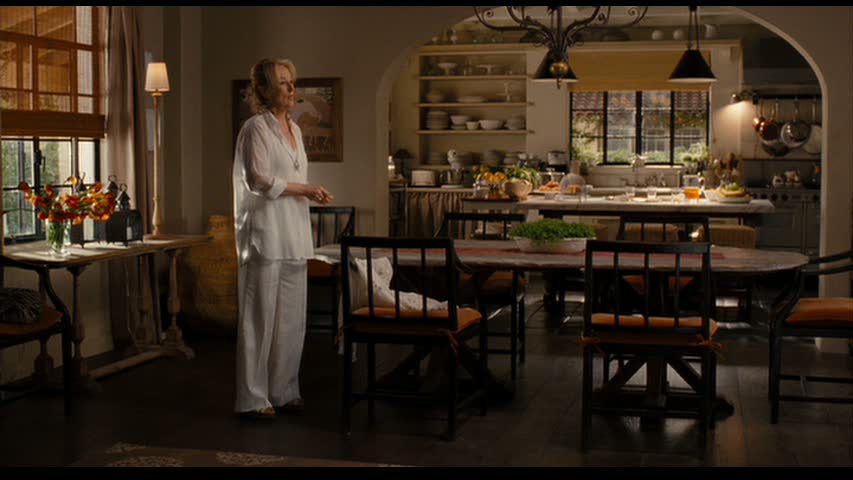 Production Designer Jon Hutman also worked his magic in movies like Something's Gotta Give.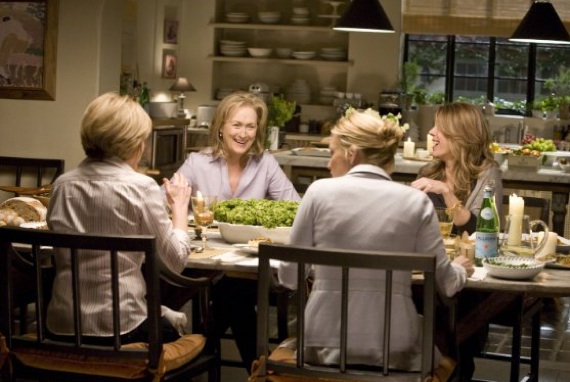 Steve Martin plays a nice guy who's courting her, unaware that her ex (Alec Baldwin) is trying to win her back.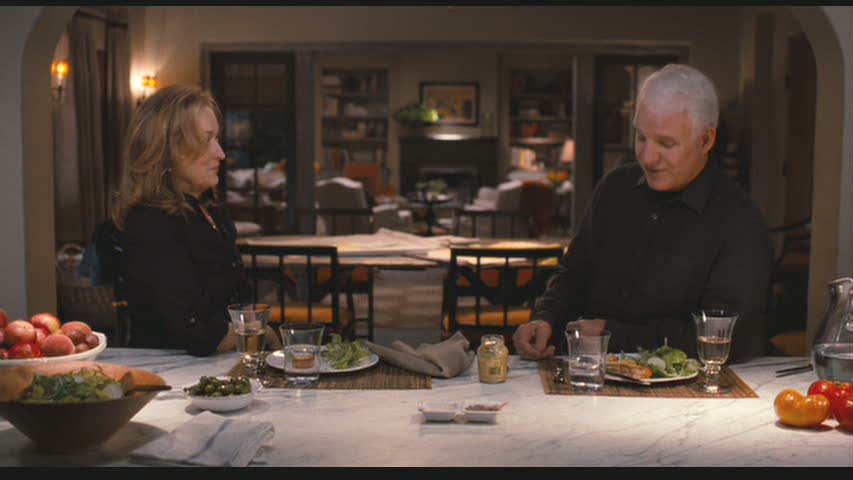 Meyers says she was influenced by old screwball comedies like His Girl Friday. In that movie, Rosalind Russell is all set to marry nice-guy Ralph Bellamy when her ex, played by Cary Grant, decides he wants her back. Poor Ralph doesn't stand a chance. Meyers says that after "It's Complicated" came out, someone said to her, "You let Ralph Bellamy get the girl!"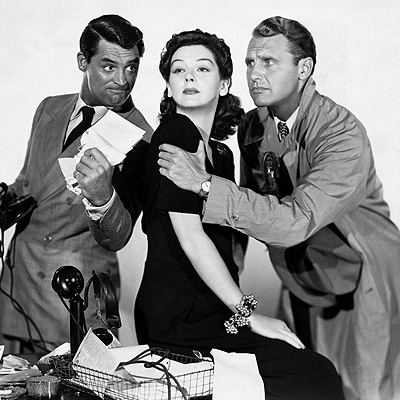 Jane's grown children look like they were plucked right out of a J. Crew catalog.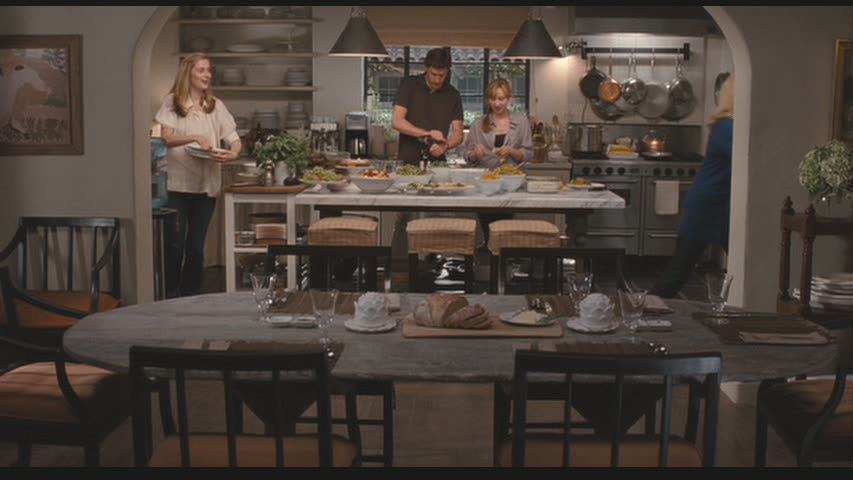 The food in the movie was as drool-worthy as the sets were, thanks to Food Stylist Susan Spungen.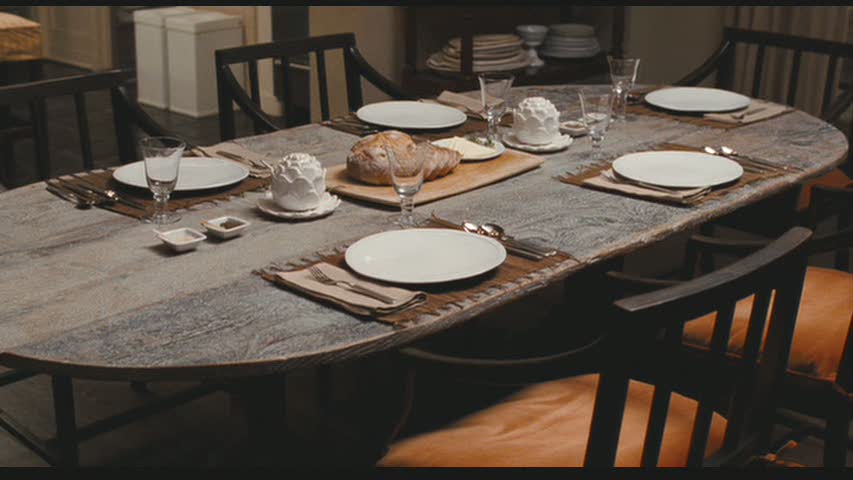 Jane's Bedroom: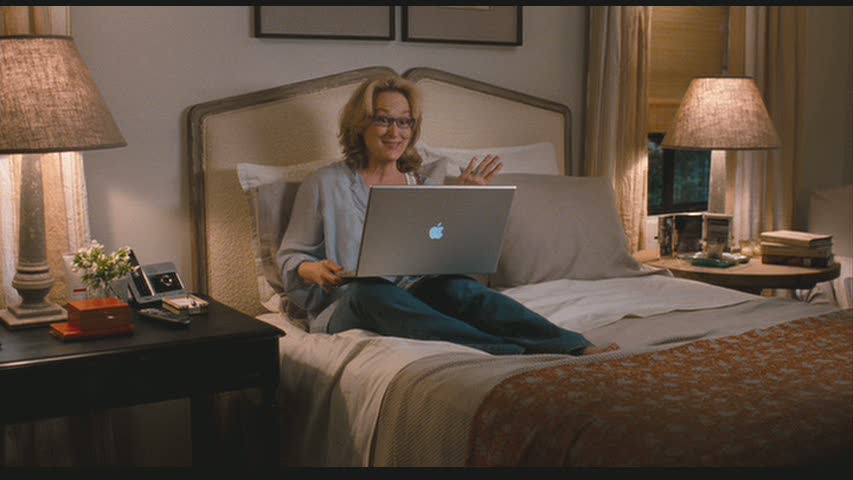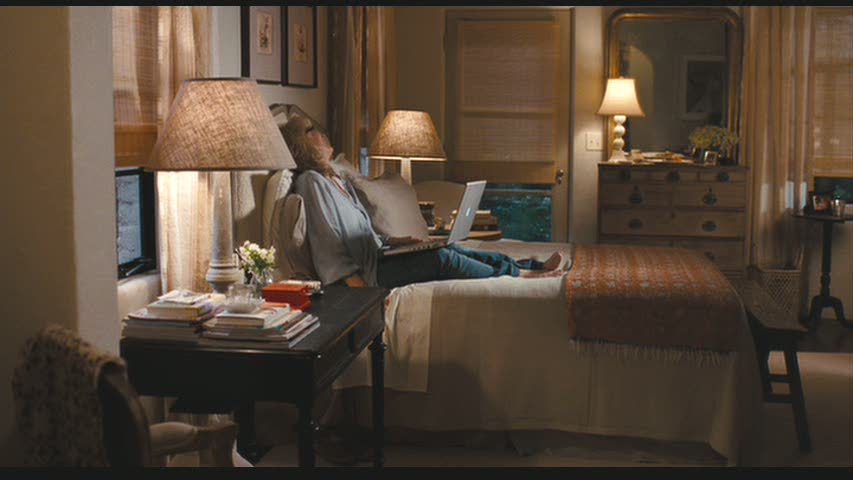 Jane's Bathroom with Freestanding Tub:
Meryl Streep only looks like she's sitting in a tub full of water here. She's actually dry, sitting under a shelf that was built around her. There's a Tupperware bowl with water on top of the shelf that she uses to dip her washcloth into.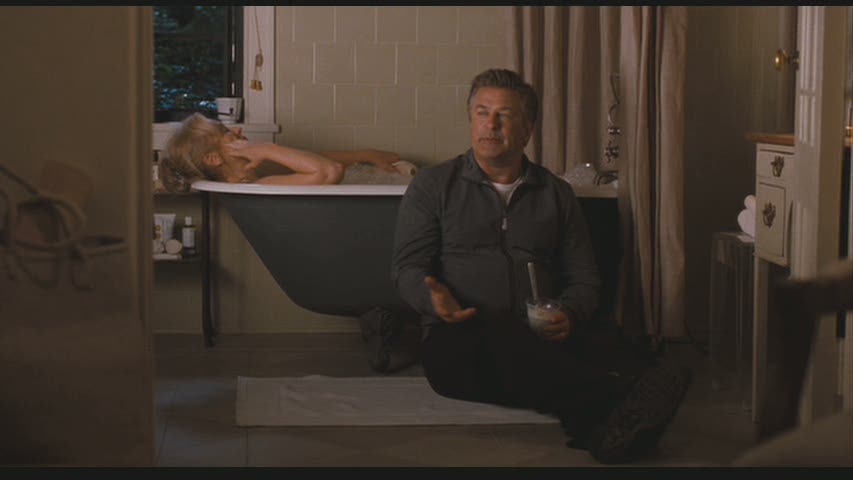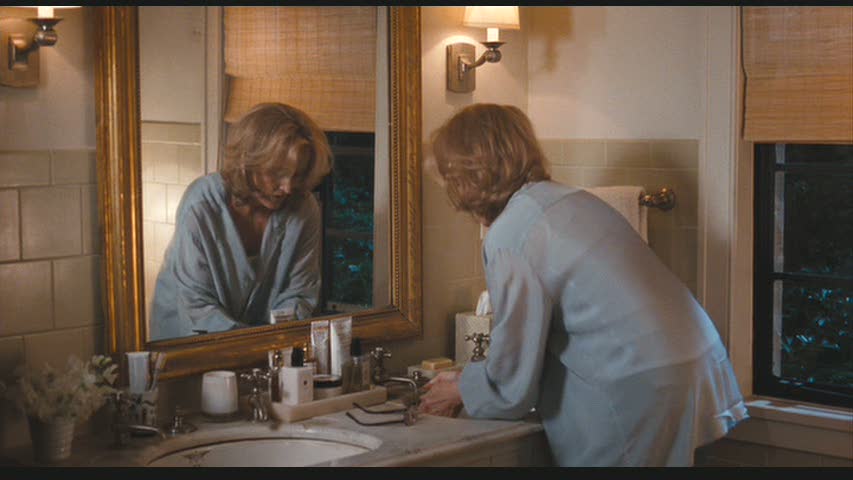 When Adam staked out where the addition would be, I was gobsmacked. It's going to be HUGE. And I'll admit I still don't entirely understand why she even needs a new kitchen, when the one she has is already so lovely, and she's living alone.
But it works for the story, I guess, and brings Adam into her life. I just hope there's a sequel so we can see how it all turns out!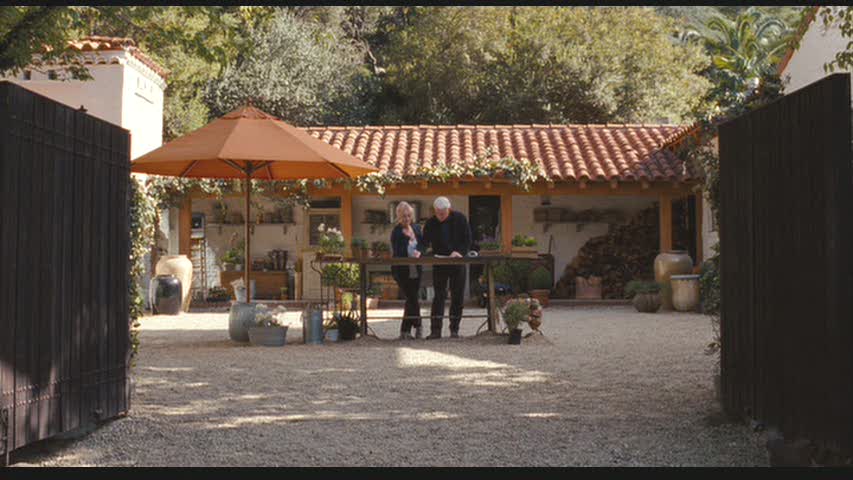 Jane Adler's Bakery: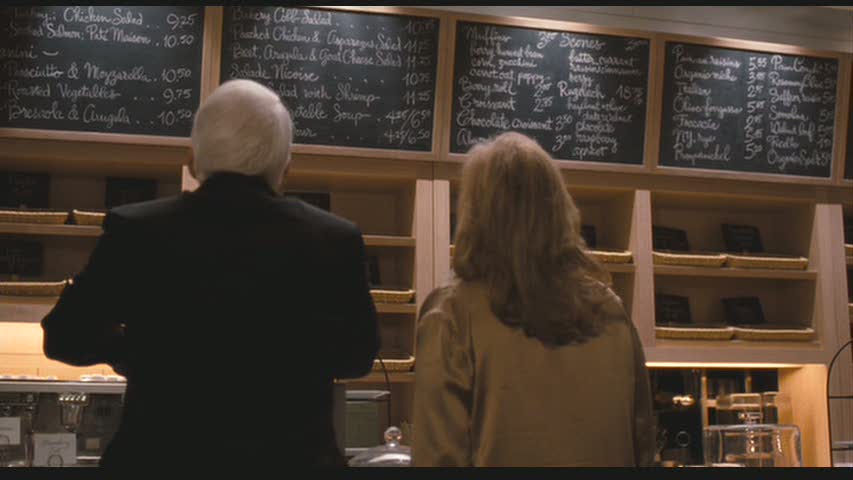 When Jane tells Adam he can choose anything from her bakery's menu, and then she makes him that divine-looking chocolate croissant, I was ready to marry her myself!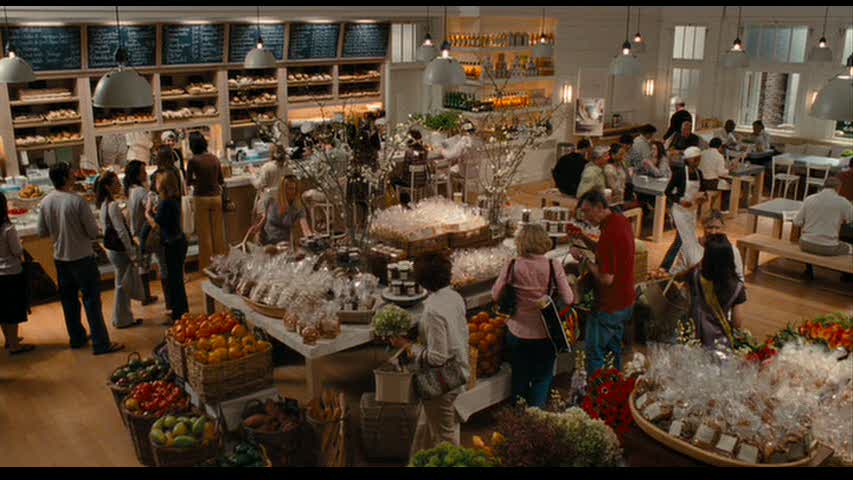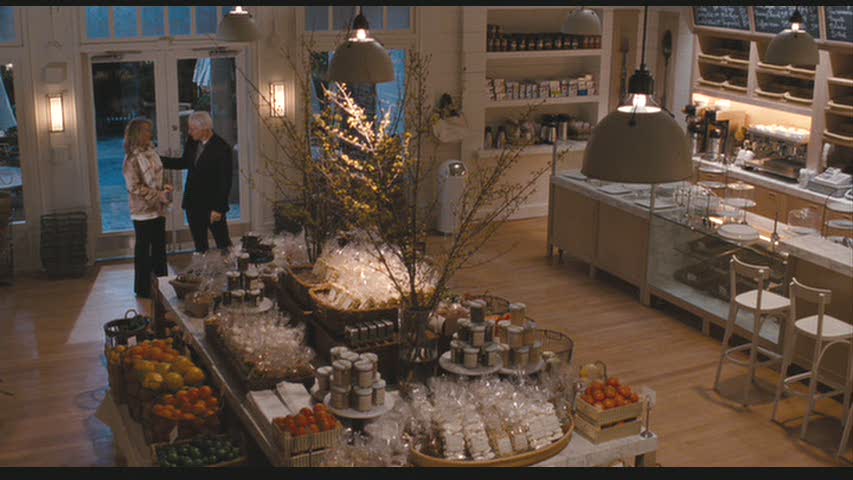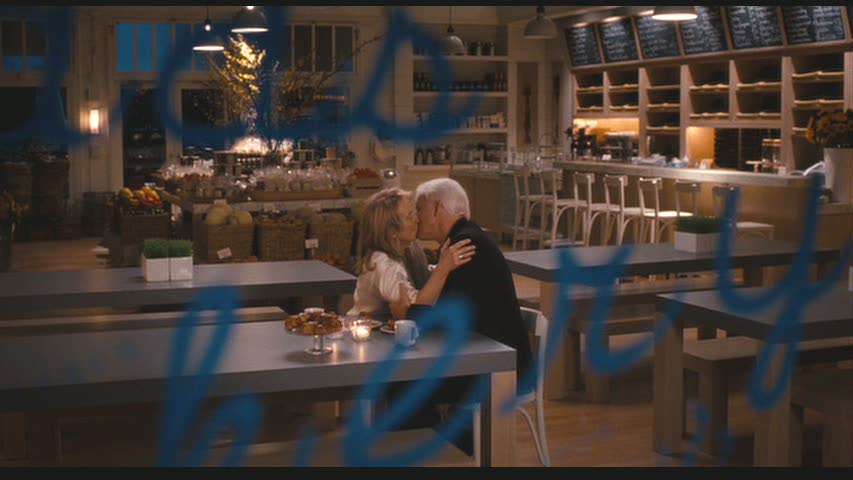 Did you think Jane ended up with the right guy in the end? The real house where this movie was filmed is on the market for $12 million. You can see what the real interiors look like here.

P.S. Visit Houses Onscreen to see more, including…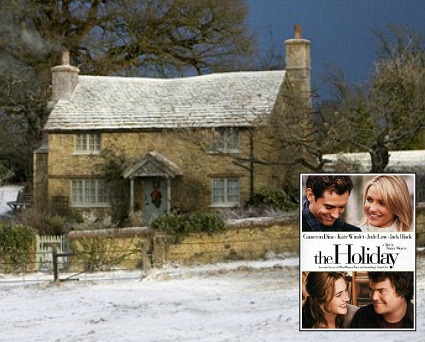 (Visited 278 times, 30 visits today)