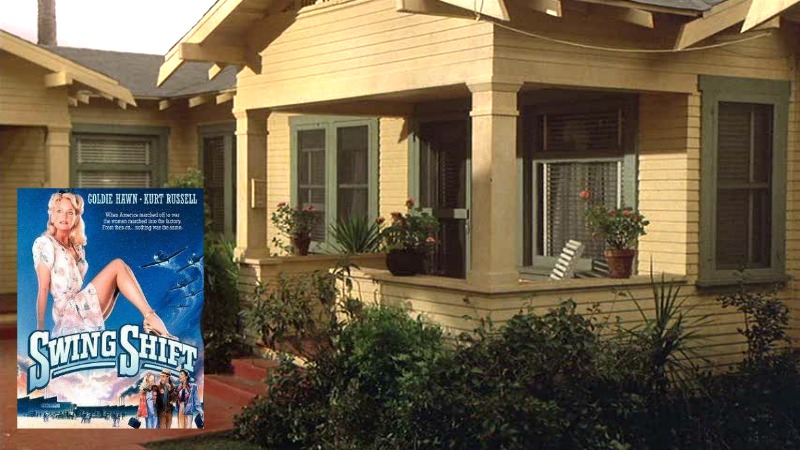 One of the questions I get asked a lot is whether the bungalow court from the movie Swing Shift is the same as the one from Alvin & the Chipmunks. I wasn't sure, so I started researching it. I couldn't find much information online about it, so I rented Swing Shift to see for myself.

The "Swing Shift" Bungalows: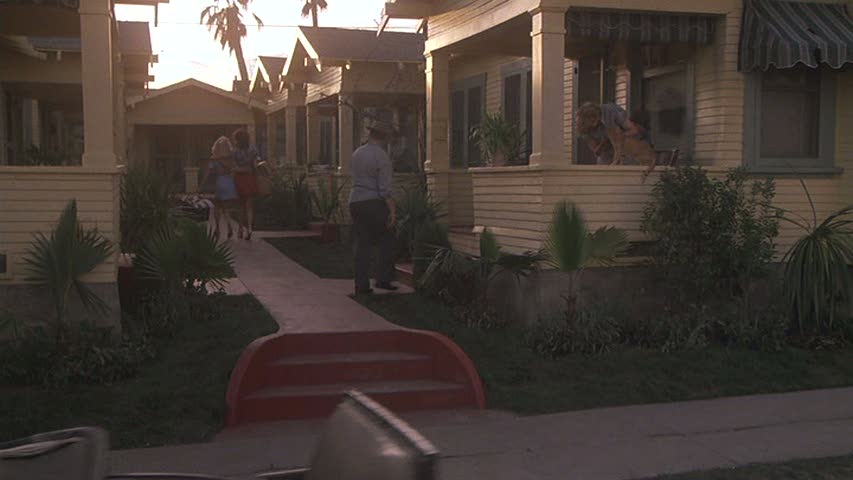 My conclusion? They're not the same. The bungalow court in Alvin & the Chipmunks was a little larger, with more houses and more space between them.
The housing complex in "Alvin" is known as St. Andrews Bungalow Court, and it was built in 1919, 10 years earlier than these.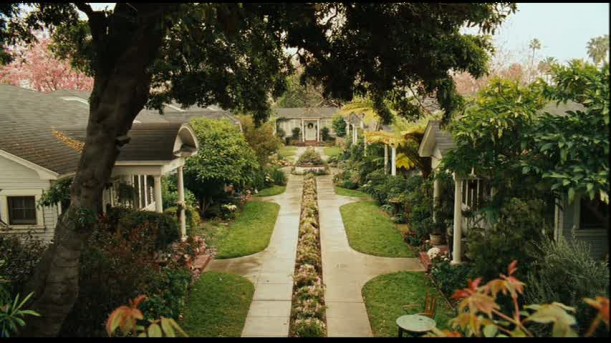 Jack (Ed Harris) walking up to the bungalow he shares with wife Kay (Goldie Hawn):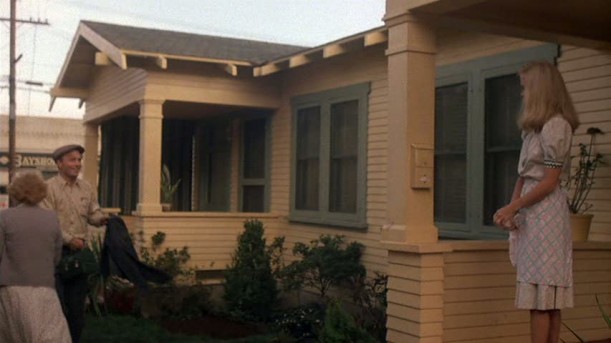 Their front porch is small but charming with the Adirondack chairs:
This is the kind of movie you watch more for the scenery–the sets and the 1940s fashions–than for the plot.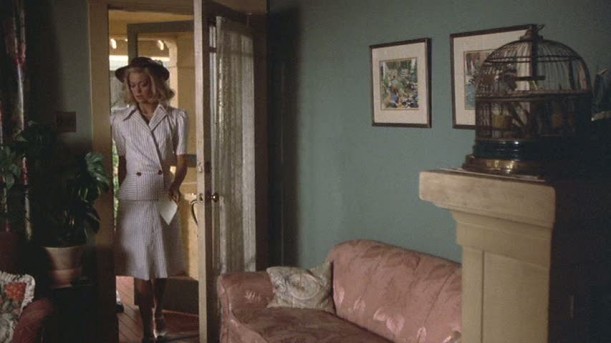 I also enjoy the actors in it–especially Goldie Hawn and Christine Lahti's characters, who strike up an unlikely friendship while working the swing shift.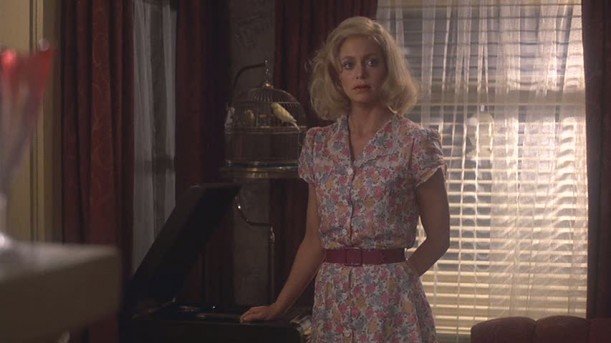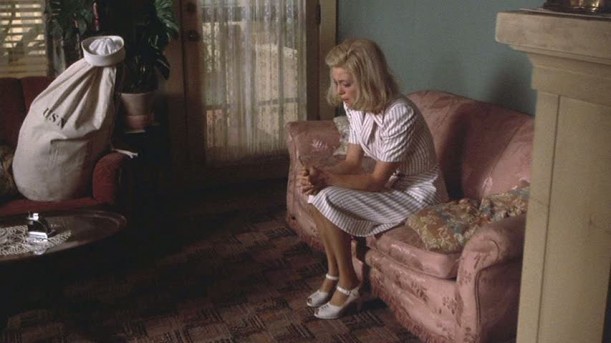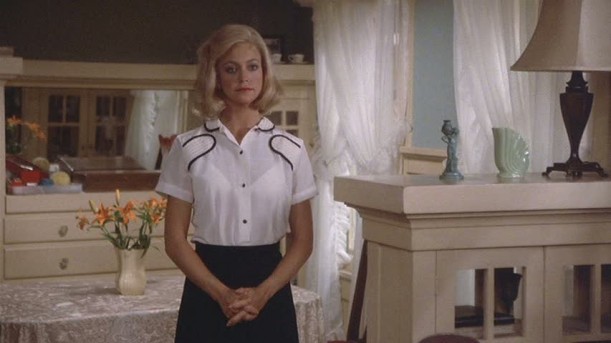 Jack returns home from the war to discover that his wife has been cheating on him with her boss from work (Kurt Russell).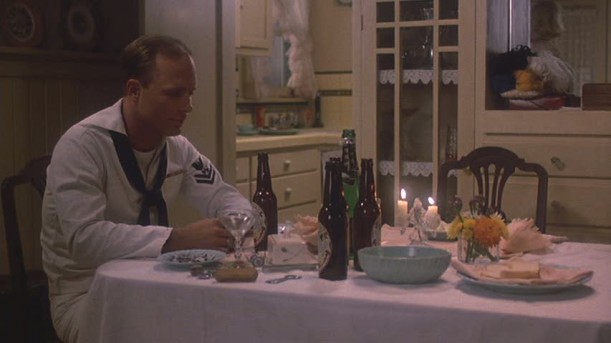 Here she is with Lucky, who came home with her and borrowed one of her pink robes. Goldie Hawn and Kurt Russell have been together since making this movie.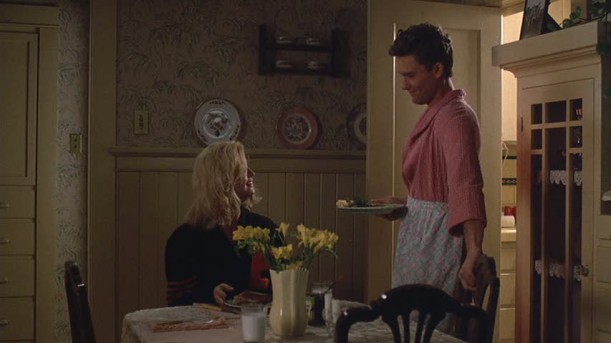 The Bedroom: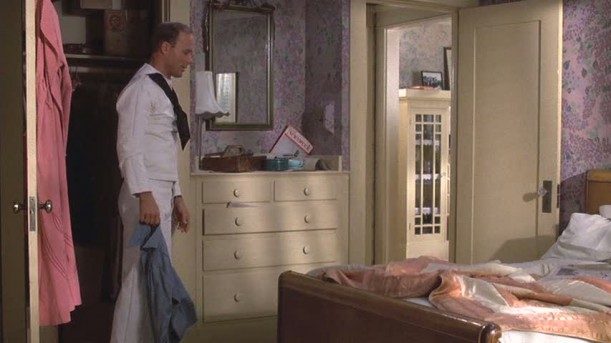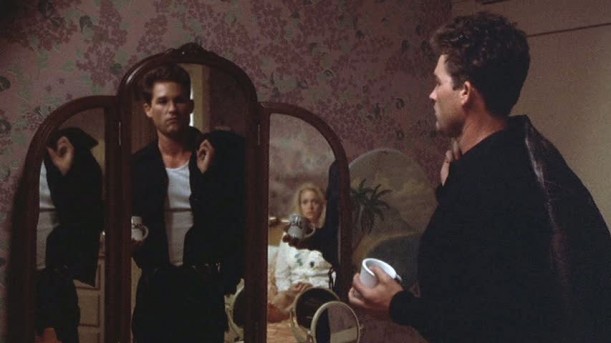 The Vintage Kitchen: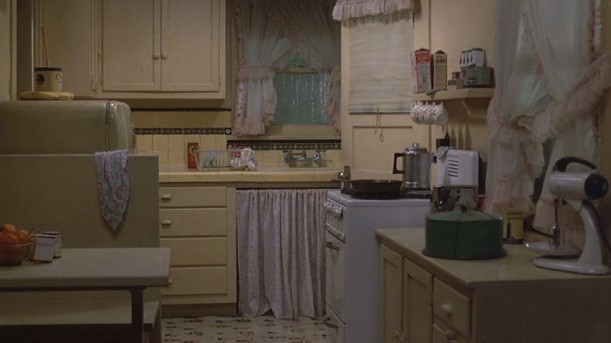 A reader named Gary tells me the bungalows were demolished years ago:
"The court was located in San Pedro, California, at 815 S. Grand Ave., next to the Grand House Restaurant. In the late '80s the two were linked as a sort of B&B where you could rent one of the cottages for the night. The bungalows are no longer there."
The street in the movie:

What the street looks like today: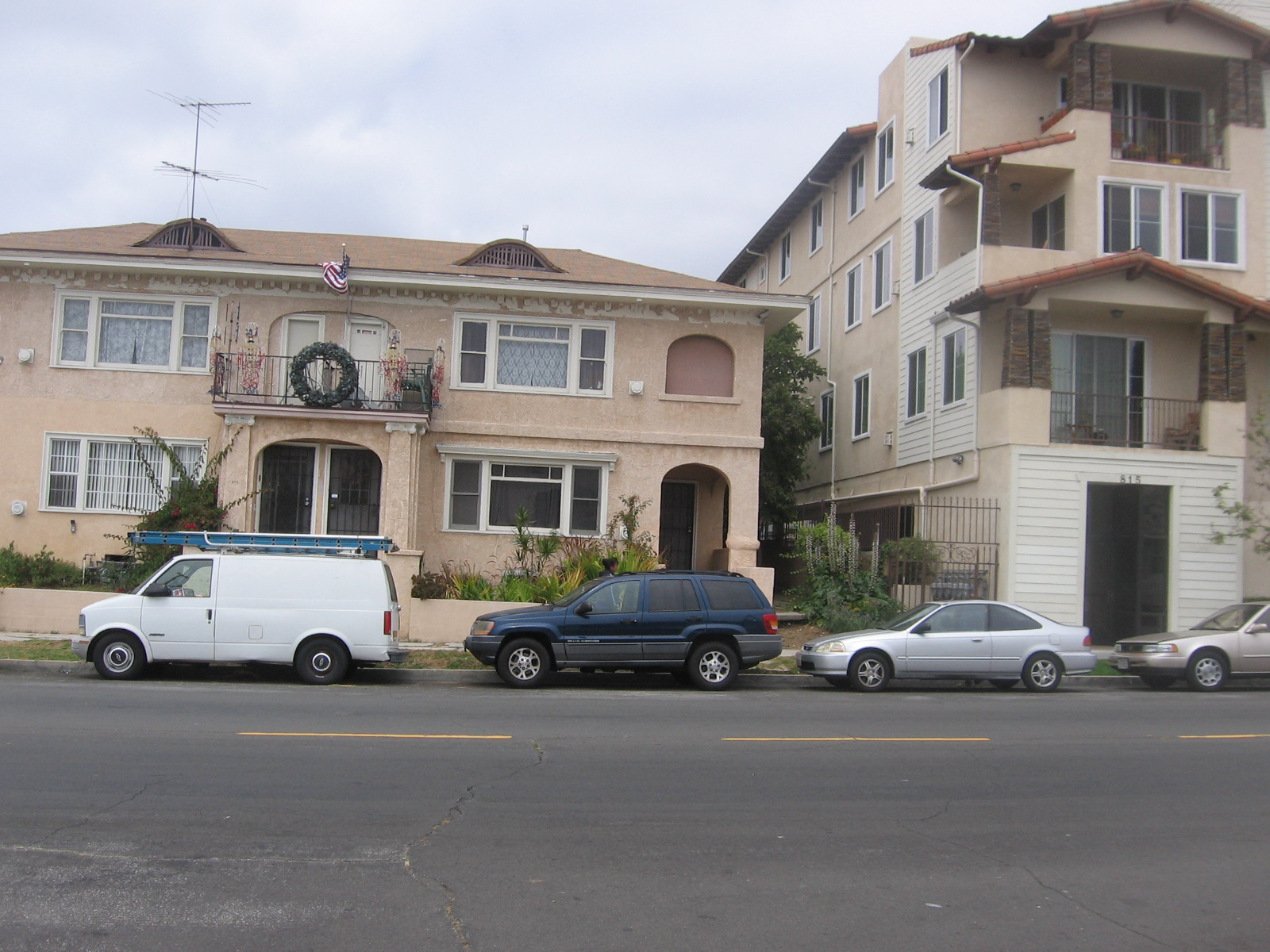 Looking from the bungalow courtyard to the street in the movie: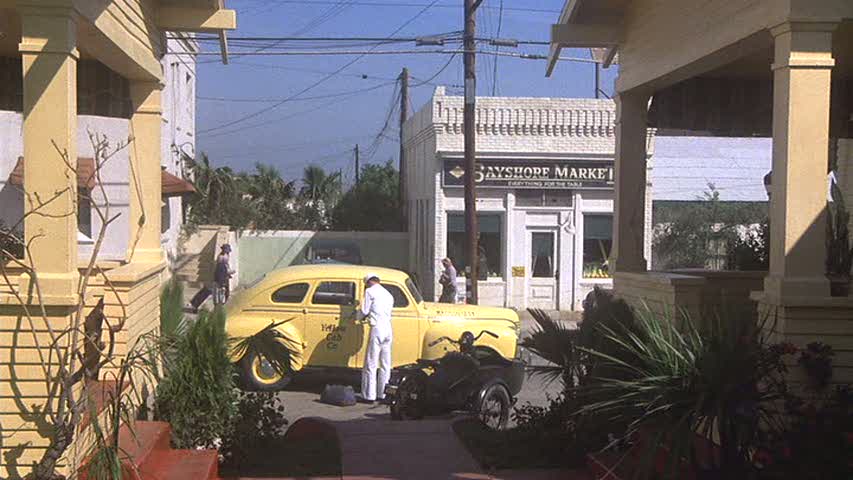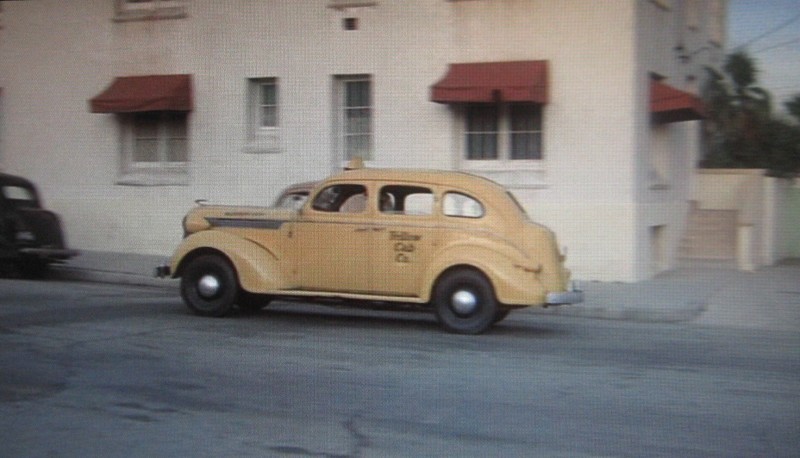 Looking across the street today: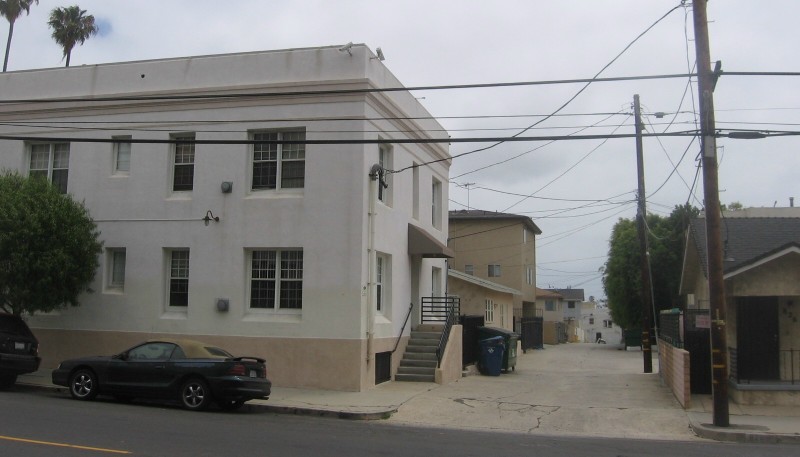 So sad to think the charming bungalow court is no longer there!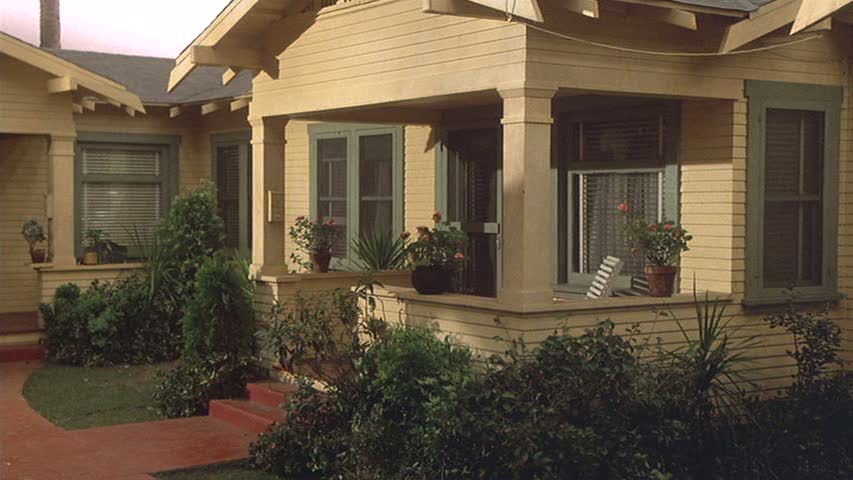 Thanks to Gary for the information and photos. You can see an example of one of the condos that were built on the property in 2007 here. 

P.S. Visit Houses Onscreen to see more, including…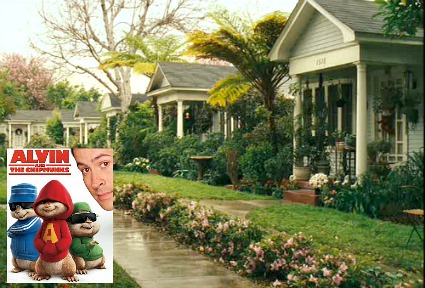 (Visited 11 times, 1 visits today)