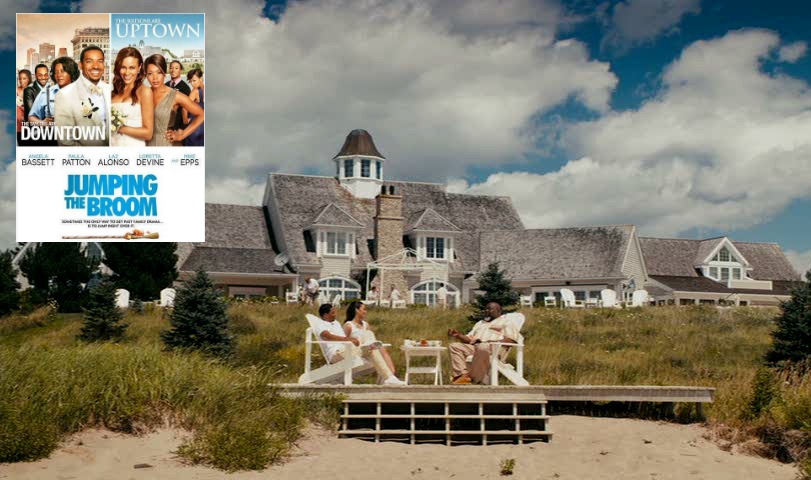 Paula Patton plays Sabrina in the movie Jumping the Broom, a bride-to-be who's getting married at her parents' waterfront mansion on Martha's Vineyard.
And what a mansion it is!
The movie was filmed on location at a house in Nova Scotia, Canada, which doubled for Martha's Vineyard. The interiors as well as exteriors were used. Let's take a closer look at them!

The House from "Jumping the Broom"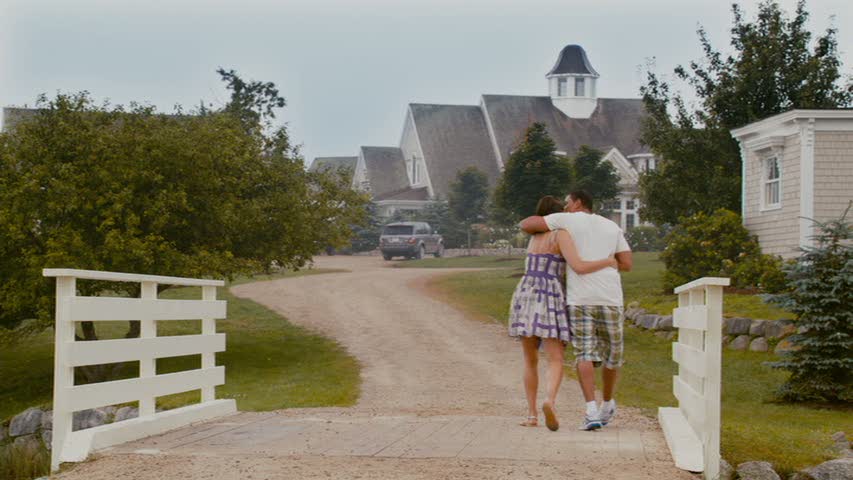 The groom's family and friends arrive for the weekend and enter through the front door: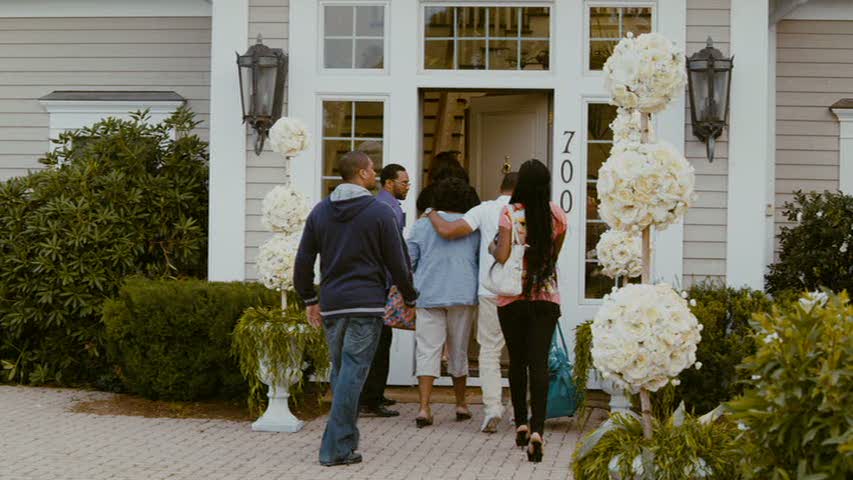 Set Decorator Brian Enman told MSN Lifestyle in an interview that the house was pretty much camera-ready when he got there.
"The home was 90% there and very tastefully done."
He says he only had to add some additional artwork, accents, and greenery.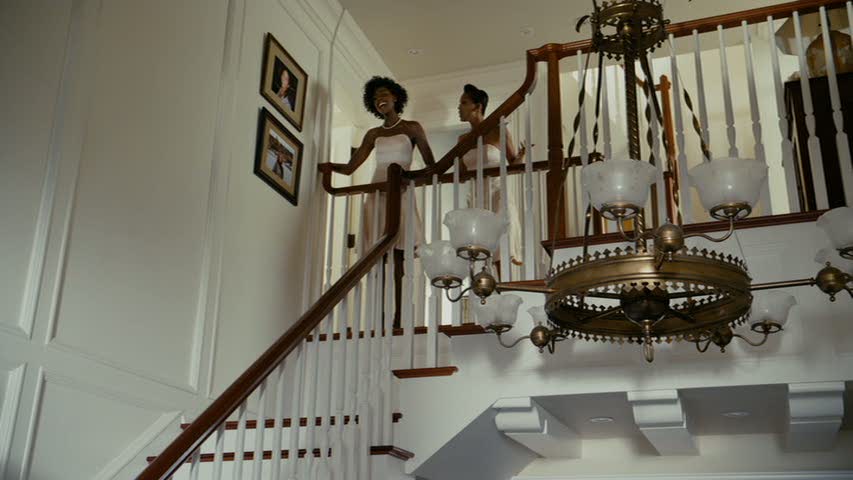 Angela Bassett plays Sabrina's mom to chilly perfection.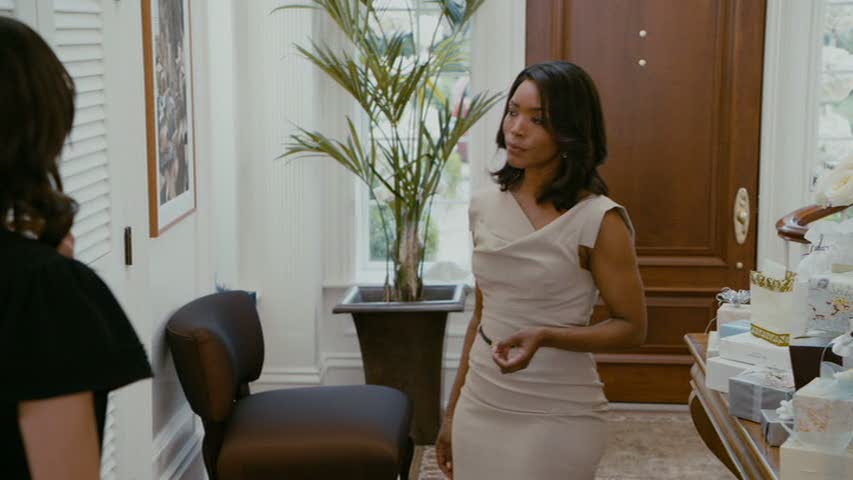 Mrs. Watson leads her guests into the living room: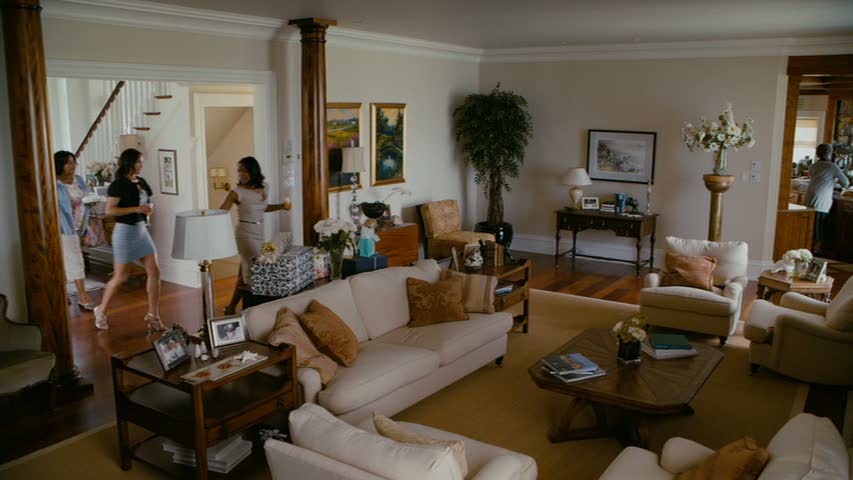 The Kitchen: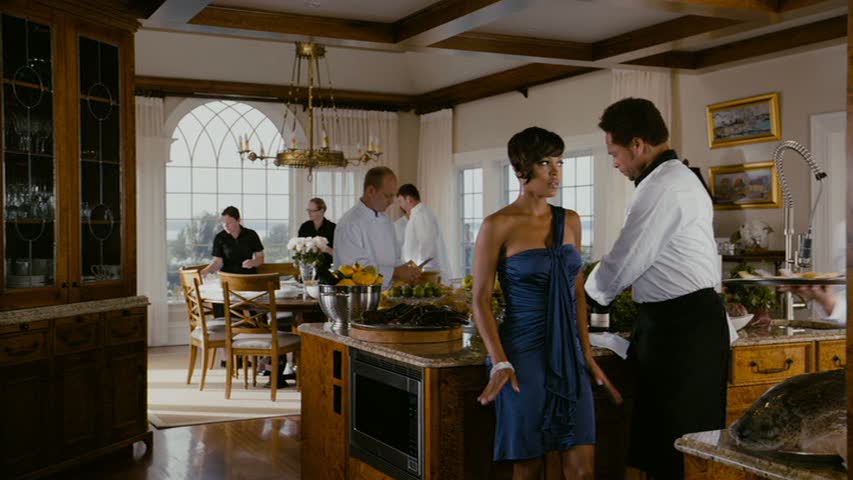 The tile over the range looks like stainless steel: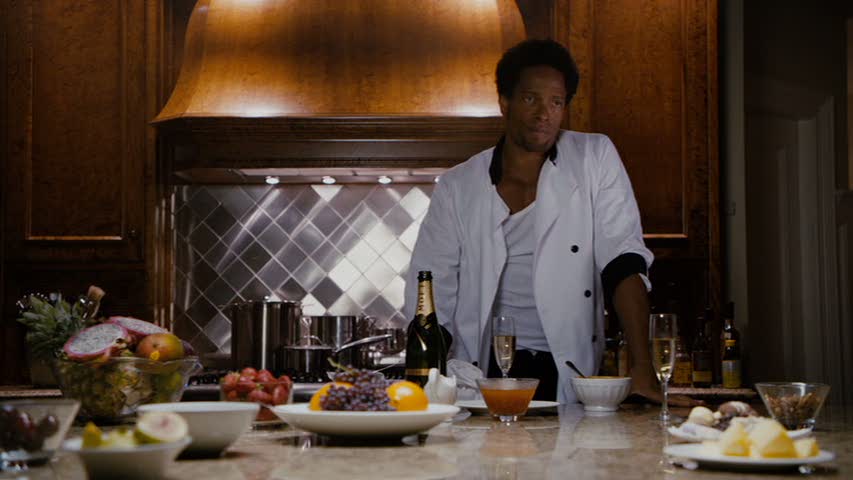 The Master Bedroom: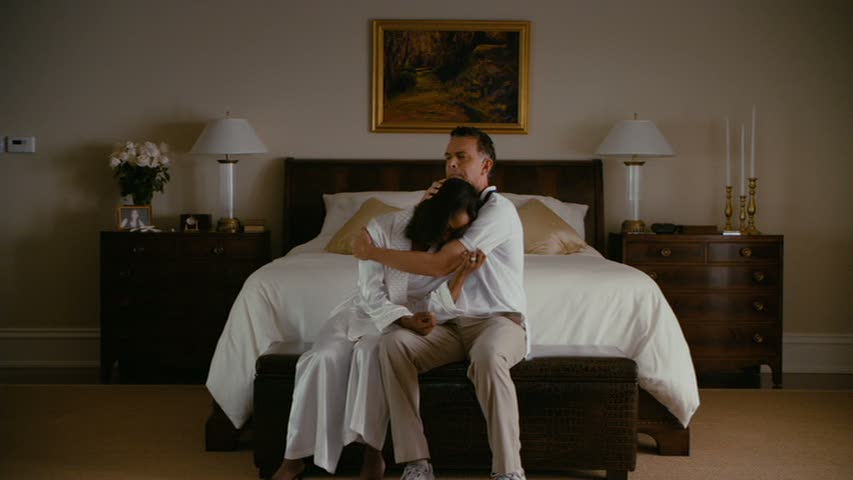 The Guest Suite: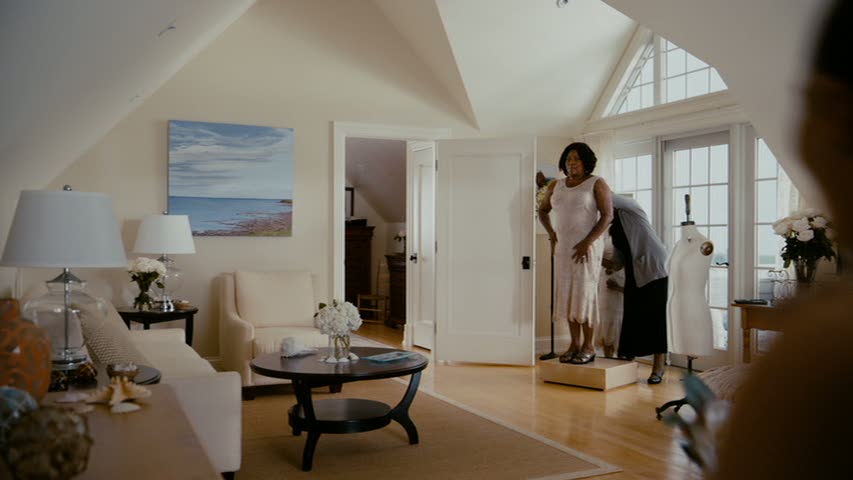 The Screened Porch: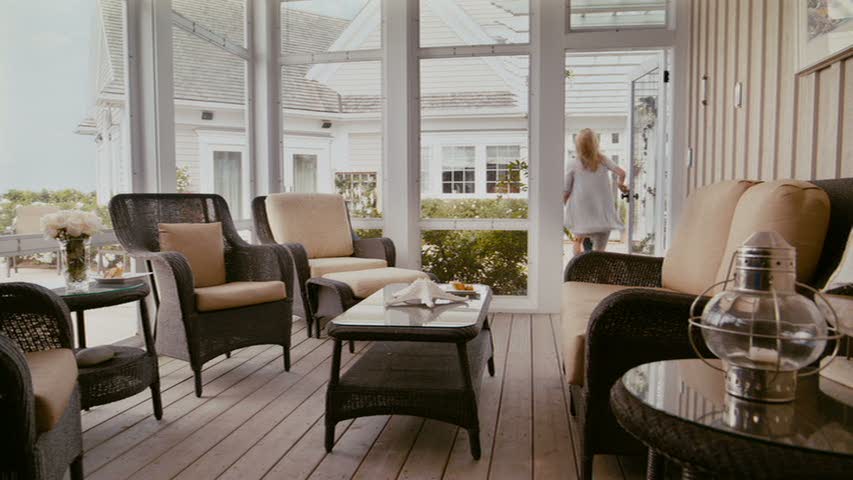 Wedding guests lounge on white slipcovered furniture on the lawn by the water: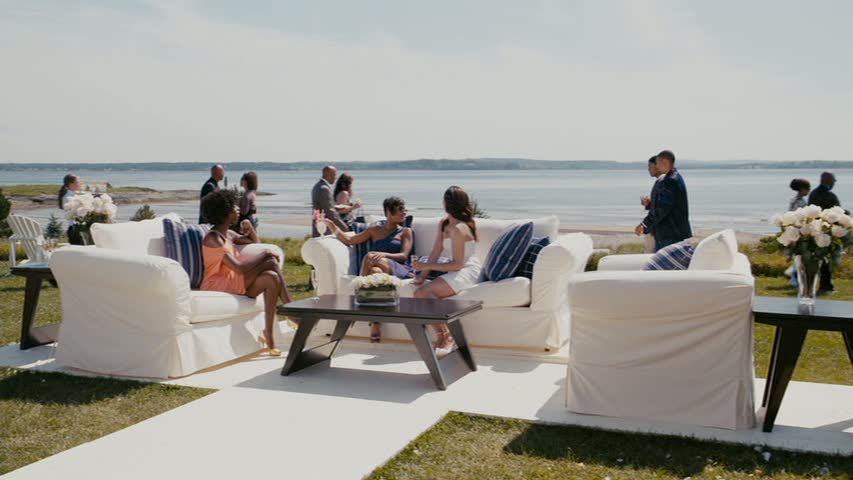 The bride gets walked down the aisle by her dad in the backyard :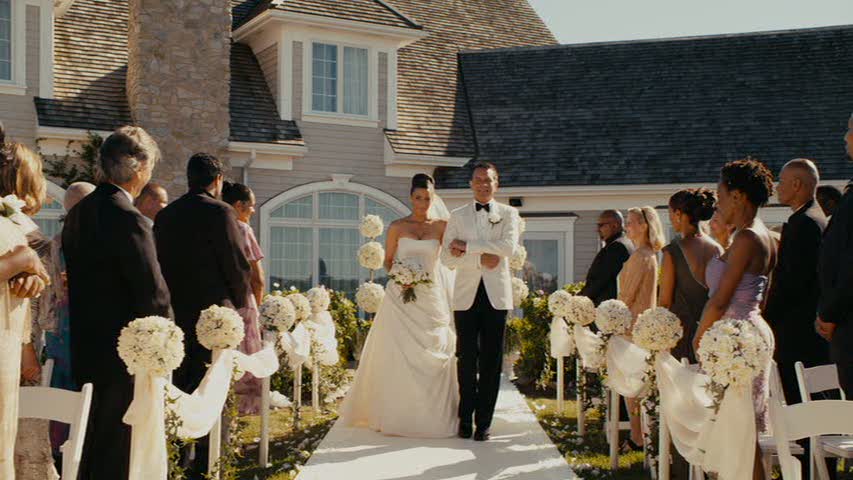 Paula Patton brought her newborn to set with her, having given birth to a baby boy named Julian a few months before.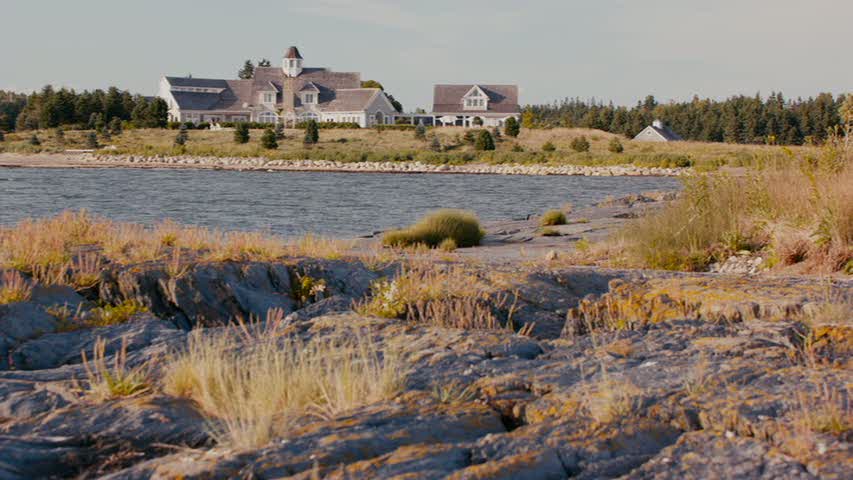 Jumping the Broom got mixed reviews, but hey, it had gorgeous actors, beautiful clothes, and a great house to look at — not to mention a happy ending. I always give movies points for things like that!
Screenshots via TriStar Pictures.

Visit my Houses Onscreen page to see the other movies I've featured, listed A-Z.