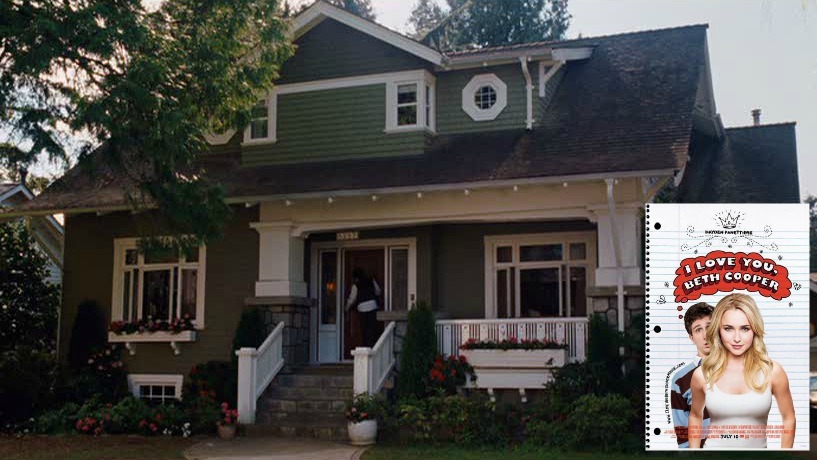 The 2009 comedy I Love You, Beth Cooper didn't impress me much, but the charming Craftsman-style bungalow that the Cooverman family lived in did.
I immediately began searching for information about the house to find out if it was real.
I learned that the exterior is a real house located just outside Vancouver, but the interiors were sets on a soundstage.
Take a look!

The Craftsman in "I Love You, Beth Cooper"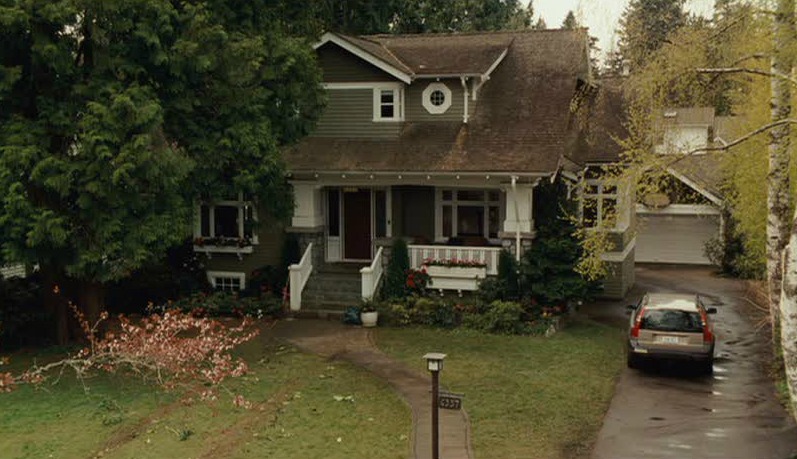 Hayden Panettiere plays Beth Cooper, the popular girl Denis (played by Paul Rust) has had a crush on since the 7th grade.
In his Valedictorian speech at graduation, he proclaimed his love for her. "I have been loving you from behind…in English Lit, and Practical Science…"
He screwed up the courage to invite her to his house that night for a graduation party. Surprisingly, she and her two friends show up.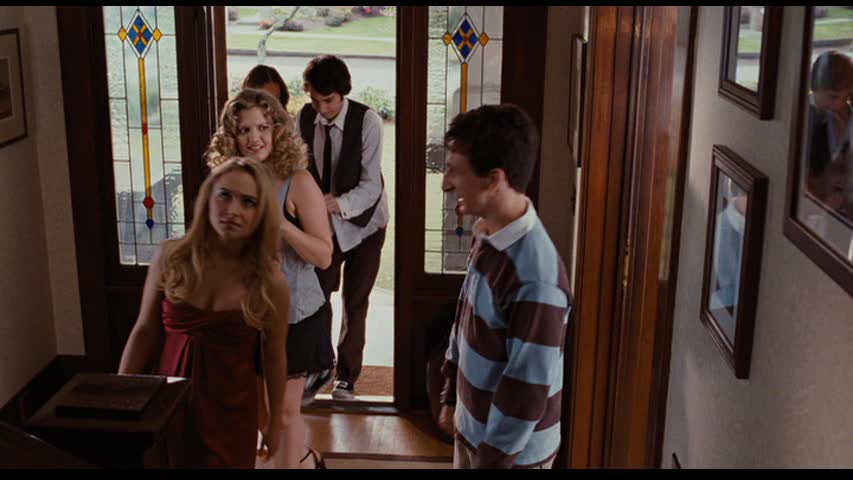 There are a couple of beautiful vintage fireplaces in the house.
Paul Rust's dad is played by Alan Ruck (otherwise known as Cameron from Ferris Bueller):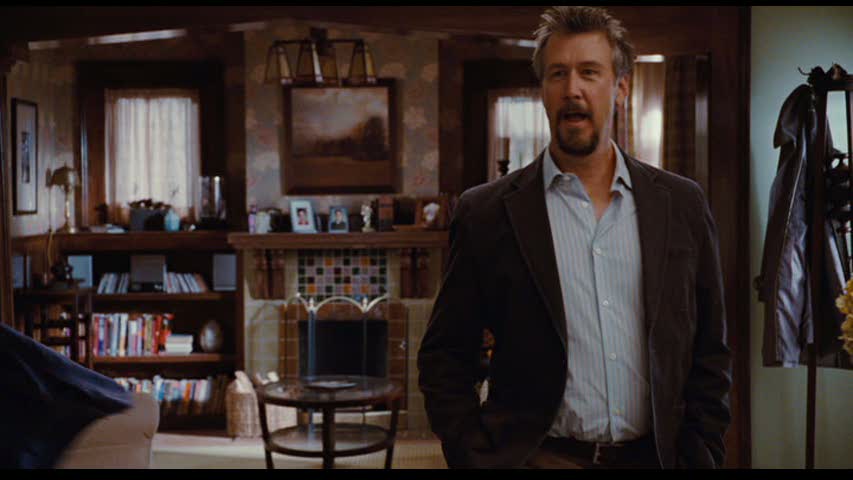 The Kitchen: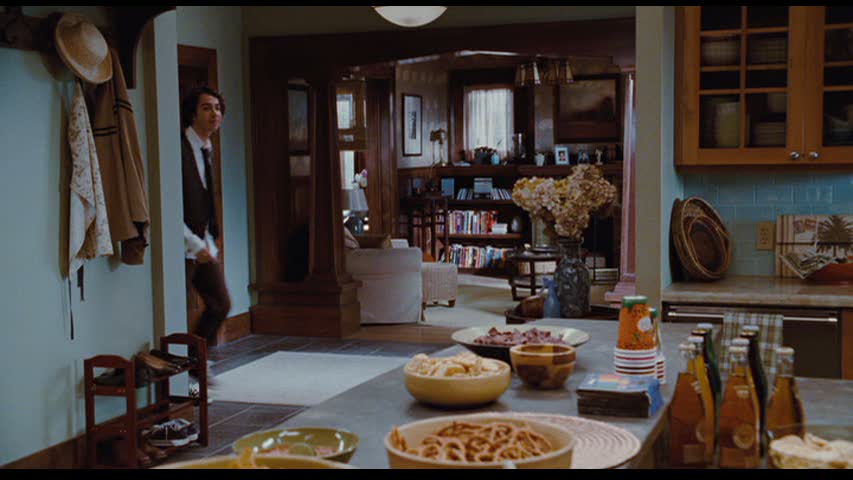 The movie was based on the popular novel by Larry Doyle of the same name.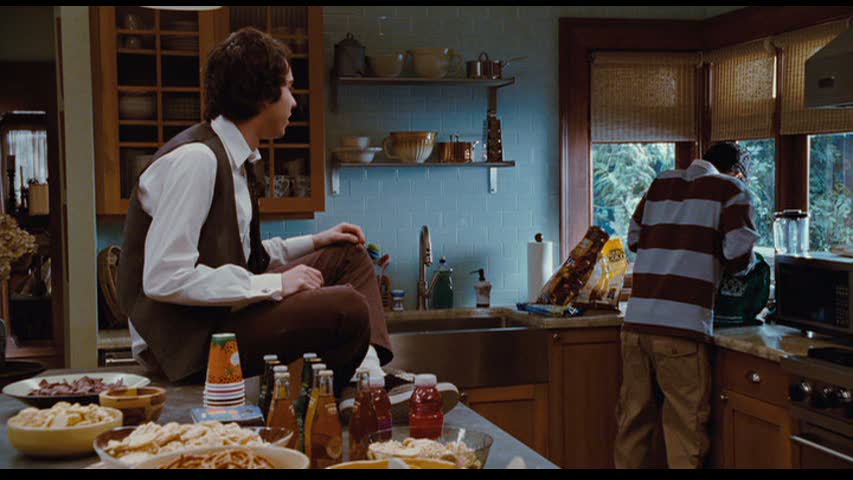 The kitchen has open shelving and the blue tile: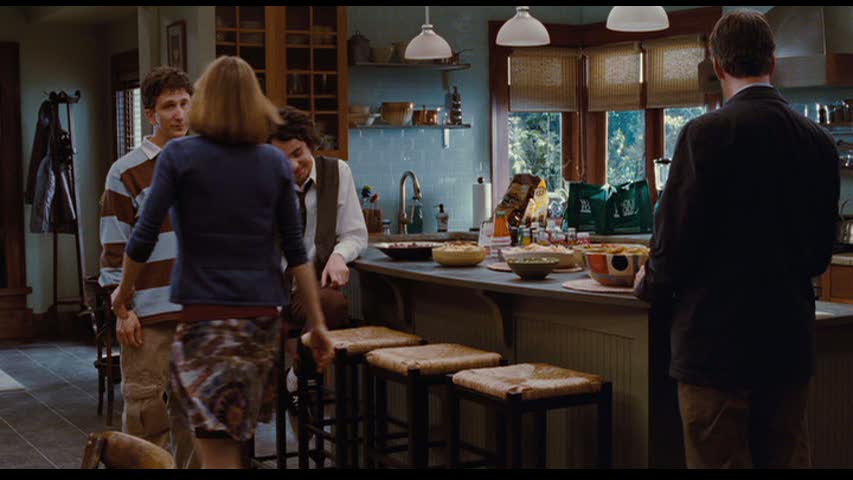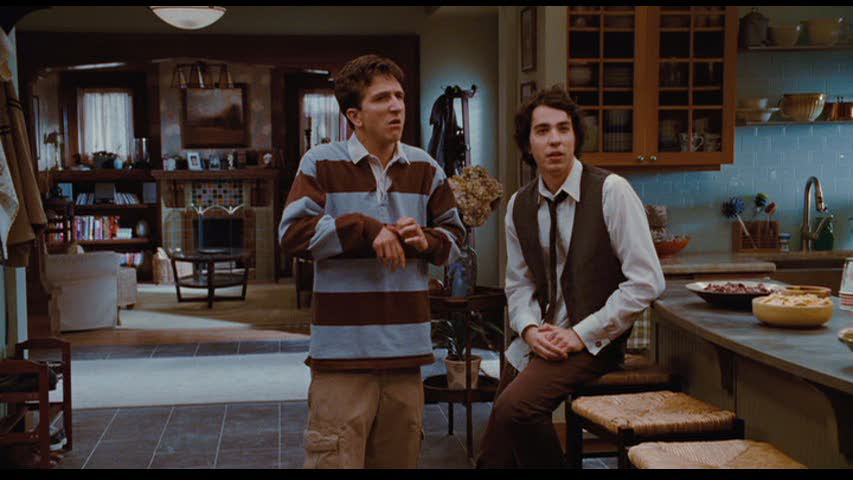 Denis's bedroom has a window seat and some cool built-ins: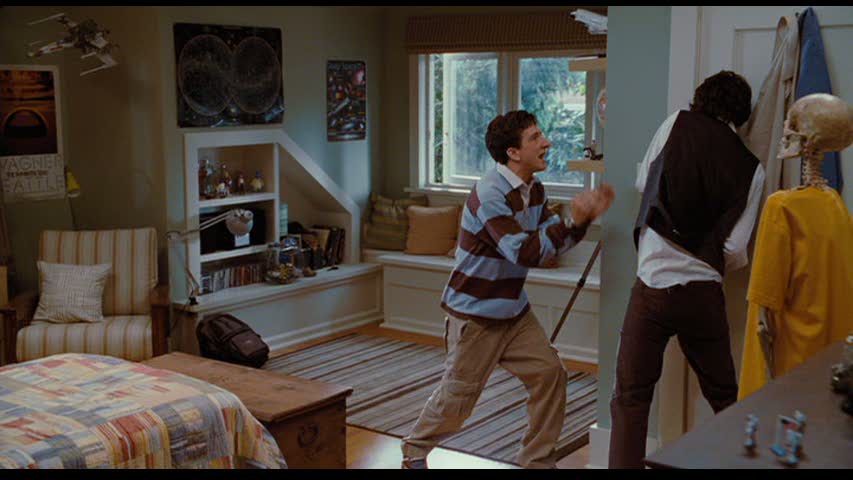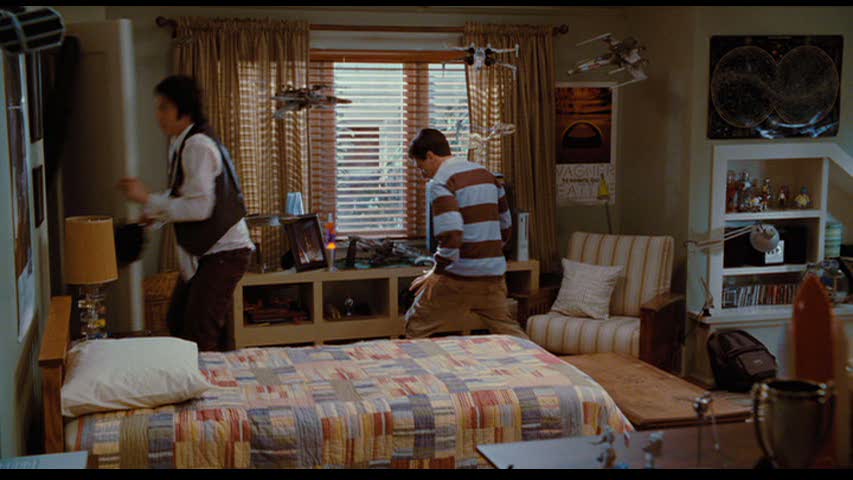 As soon as they left the house to go off on other adventures, I lost interest and fast-forwarded through the rest!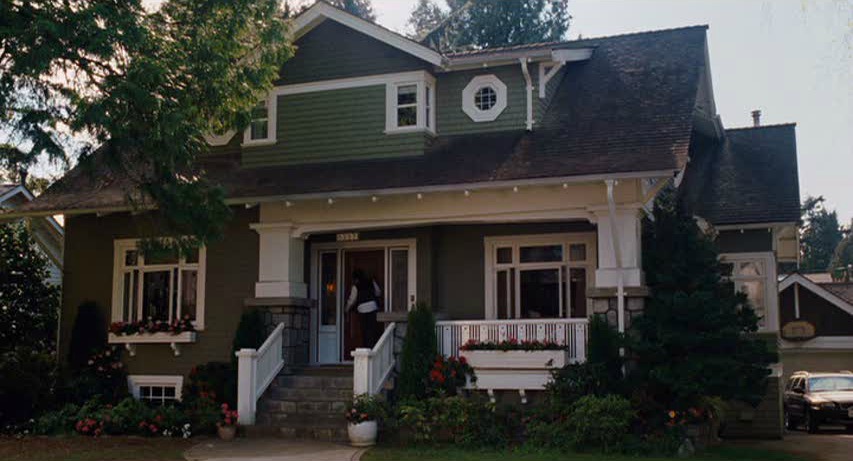 The Production Designer was Howard Cummings.

Set Decoration by Mary-Lou Storey.

Visit my Houses Onscreen page to see the other movies I've featured, listed A-Z.