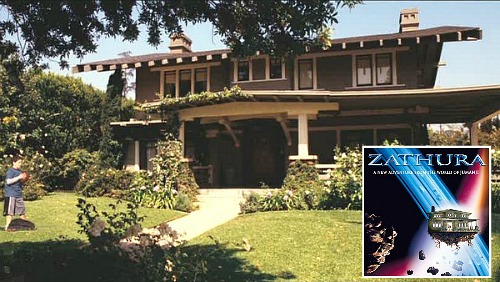 The 2005 family movie Zathura, about an old game that comes to life when you play it, features this wonderful old Greene and Greene Craftsman in Pasadena.
During the course of the film, the house gets sent into outer space, invaded by robots and Zorgons, and turned into Swiss cheese by a meteor shower. It's painful to watch!
No real houses were harmed in the filming of this movie, however.
Director Jon Favreau explains that they built a miniature version of the house and destroyed it instead. Take a look!

The Craftsman from the Movie "Zathura"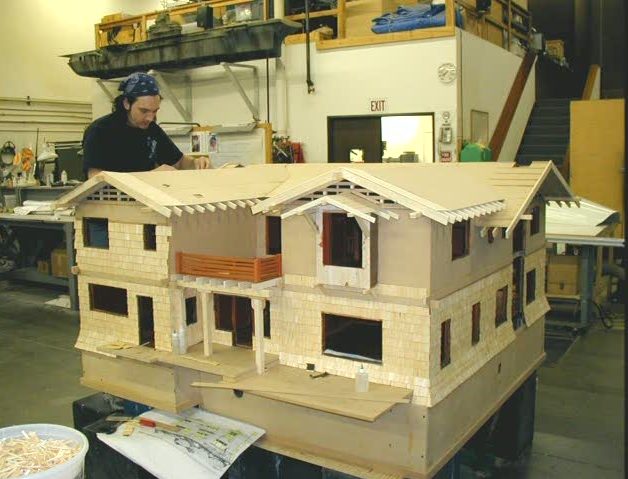 They created a miniature model of the Craftsman for the movie.

Here's how the miniature looked in the movie, when floating through space: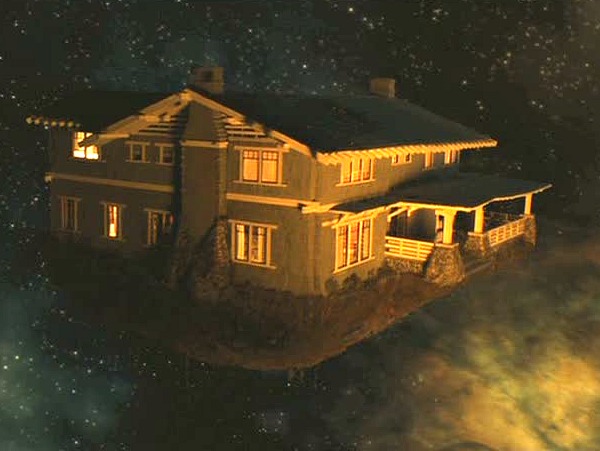 The exterior of the model house matched the real one, but the interiors were invented. According to Favreau:
"We really wanted the house to feel like something, and feel old, and like it had some character. All the details were chosen from different famous houses, even the fireplace and the fixtures. But it wasn't furnished well, because we wanted it to look like the dad just moved in. Part of the fun was making a house that, as it came apart, was somewhat tragic — it breaks your heart."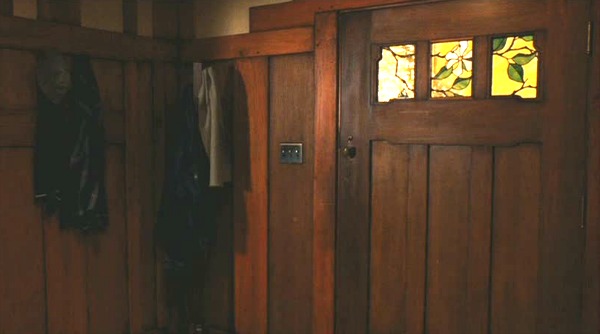 Tim Robbins played the dad. He was only in a few scenes at the beginning and end of the movie, so he only had to be there for 2 weeks out of the 6-month shoot.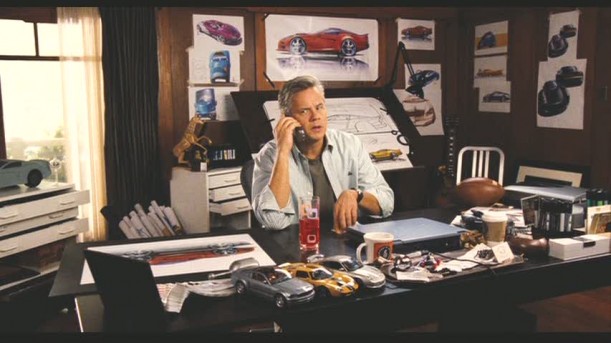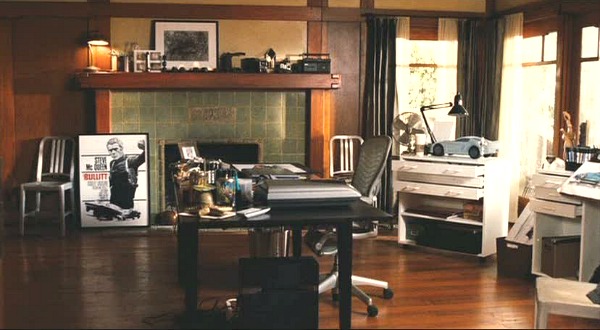 Across the entry hall from his office is the living room, with another fabulous fireplace in it: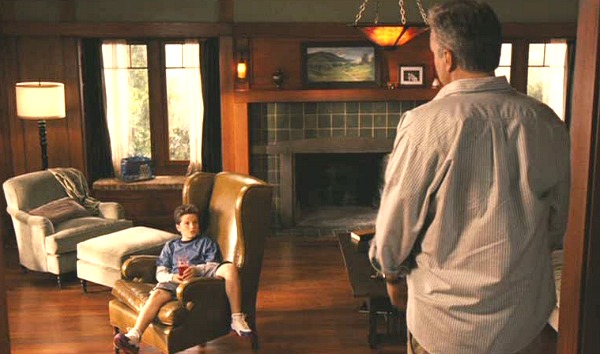 He apologizes to his sons because he knows the house doesn't feel like
"home" yet, and hopes that they'll come to love it in time: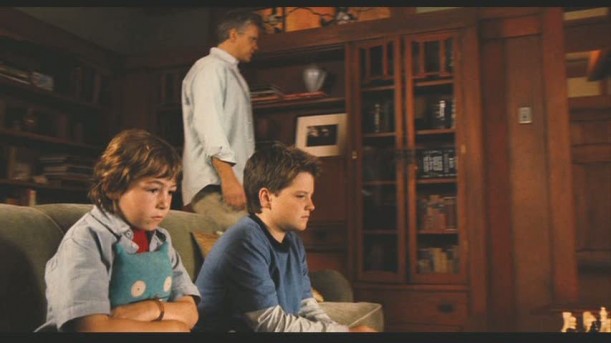 How can they not love it? Look at that woodwork! And those built-ins!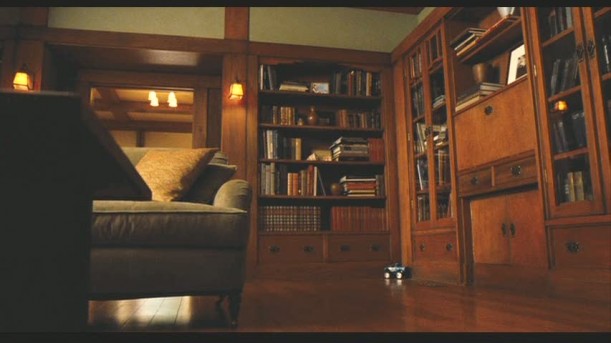 After the meteor shower pelts the house, the boys realize they are now floating somewhere out in space: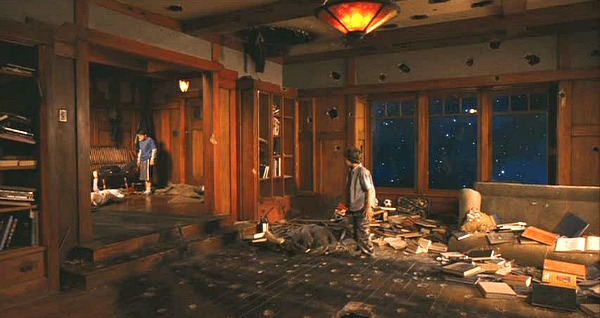 Kristen Stewart (best known as Bella from Twilight) plays Walter and Danny's older sister Lisa, who sleeps through most of the excitement before being cryogenically frozen by the game.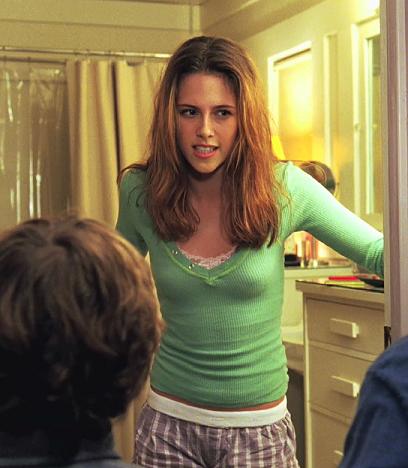 Her brothers say, "But we saw Saturn!" And she slams the bathroom door.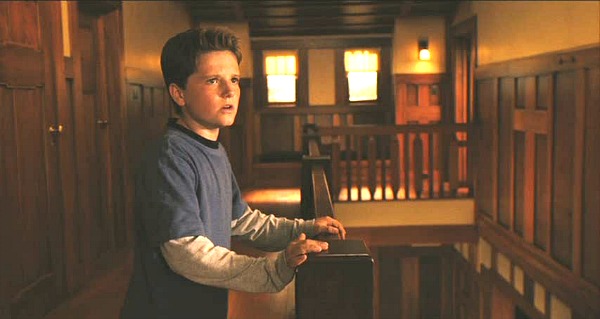 Love that stained-glass window tucked into the stairwell: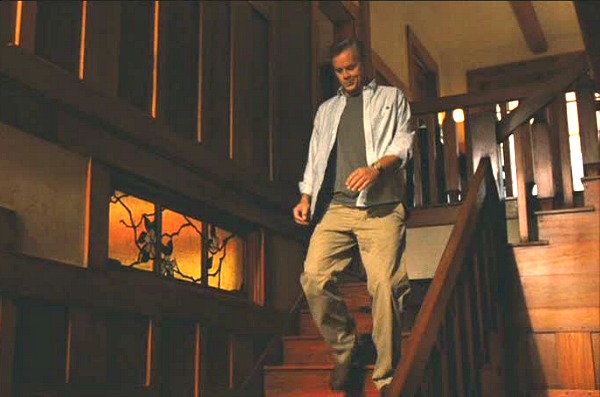 It was important to the filmmakers to create a house that looked real, and not like a set.
Jon Favreau says, "I came up through independent film, where you're usually shooting on location. I hate when it looks like you shot on a set instead of on location."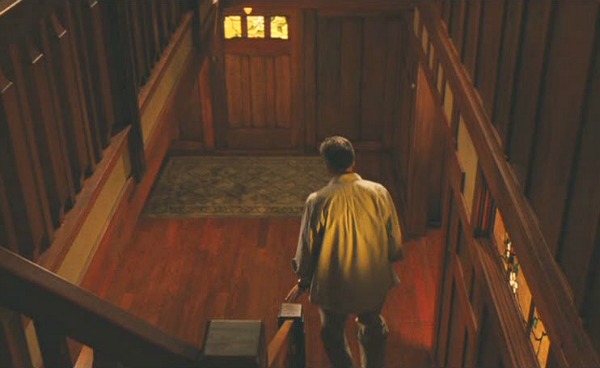 Josh Hutcherson played the older brother in the movie.
Dax Shepherd was a relative newcomer when he played the astronaut who helps them.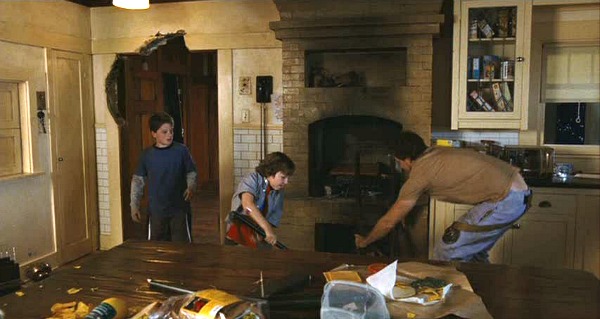 Frank Oz was the voice of this destructive, red-eyed robot: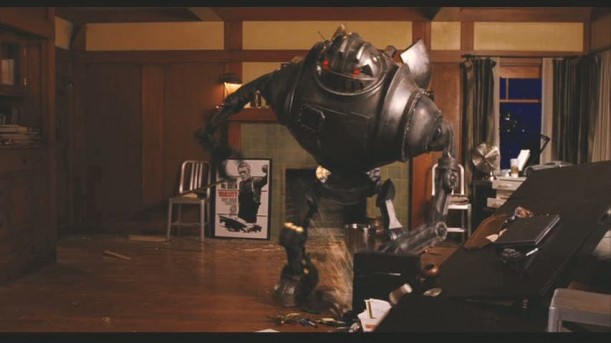 The movie was based on a children's book by Chris Van Allsburg,
who also wrote Jumanji (another board-game-comes-to-life story).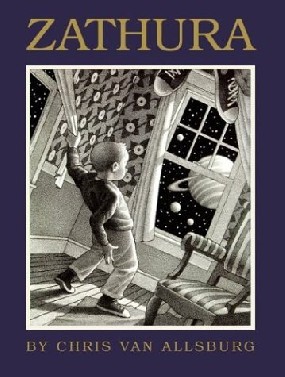 They had to shoot Zathura in order because the sets were destroyed by the end of the movie.
However, because the house is back to normal by the final scene, they filmed it first: