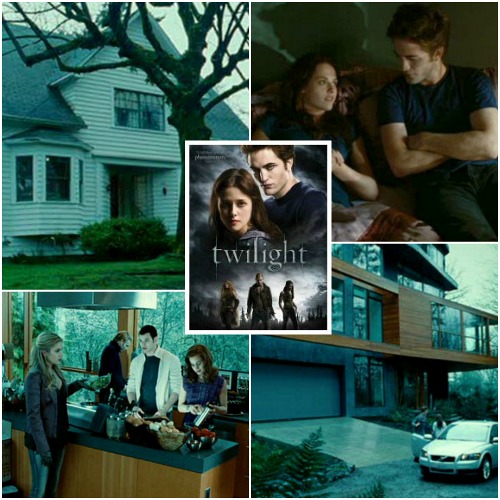 Since Twilight seems to be the only thing people can talk about these days, I thought it would be fun to take a closer look at both Bella's modest home in Forks, Washington, and the contemporary, light-filled house Edward's family lives in.
Bella's House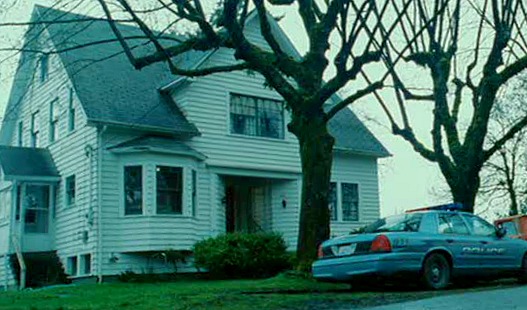 Bella Swan (Kristen Stewart) has moved from Arizona to live with her father Charlie, the police chief of a small town in Washington where it rains all day, every day.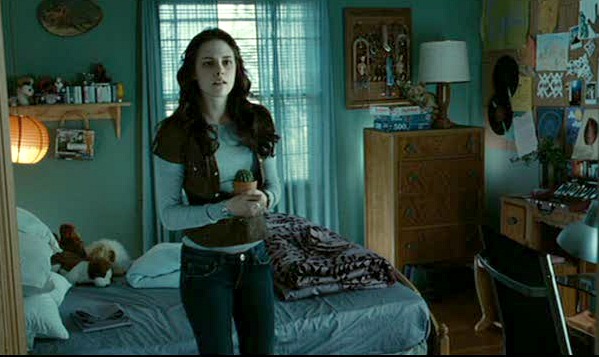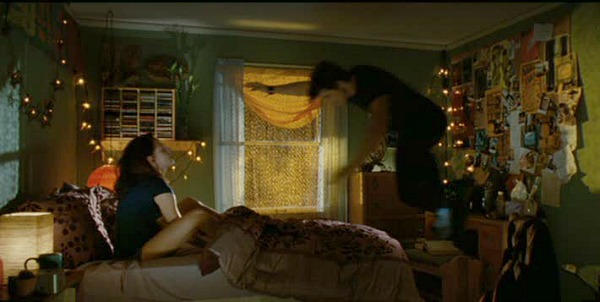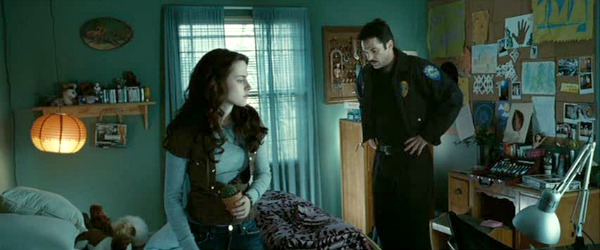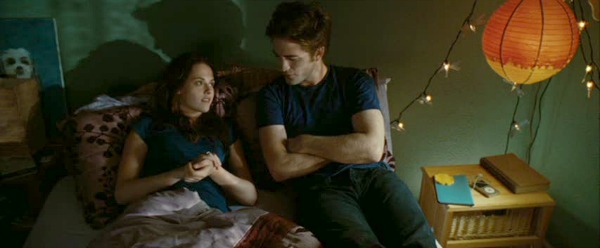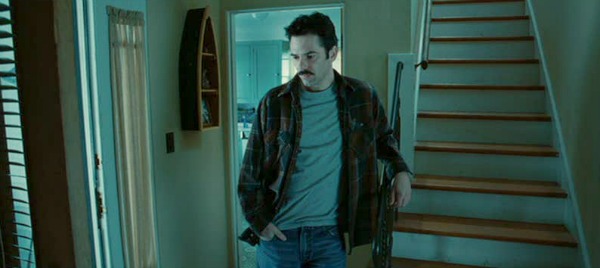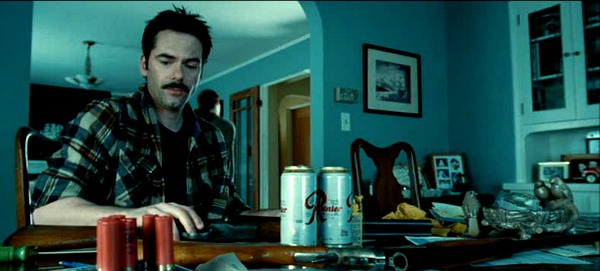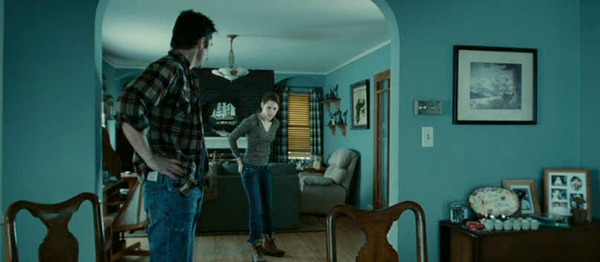 Bella falls in love with Edward, one of the vampires who goes to her new high school. At first he is tempted to kill her, but he restrains himself. And good thing, too, because he soon realizes he's in love with her.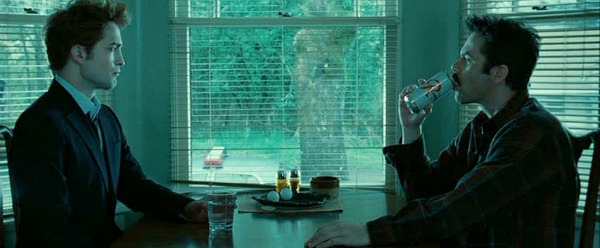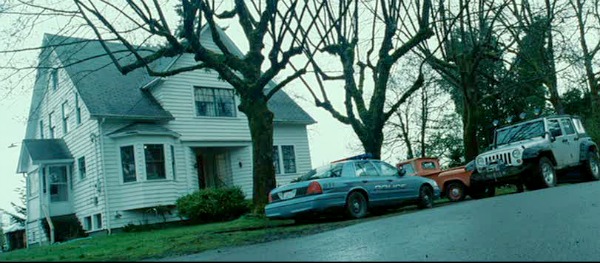 Edward Cullen's House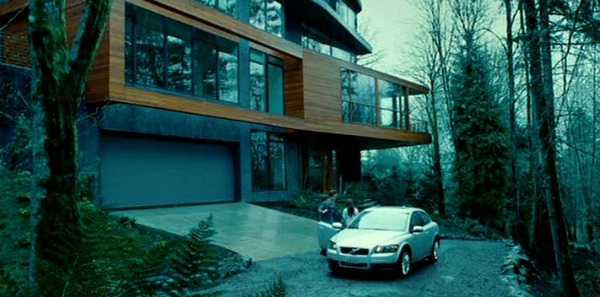 I like the movie version of the house, although it isn't how I imagined from the book's description:
"The house was timeless, graceful, and probably a hundred years old. It was painted a soft, faded white, three stories tall, rectangular and well proportioned."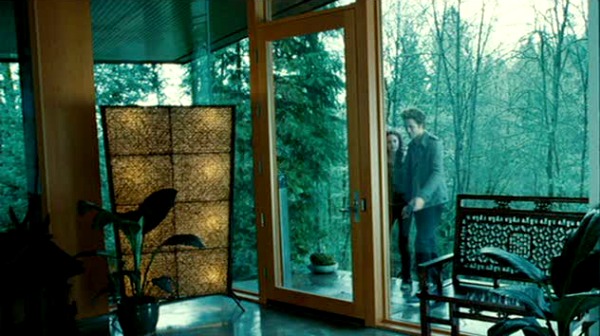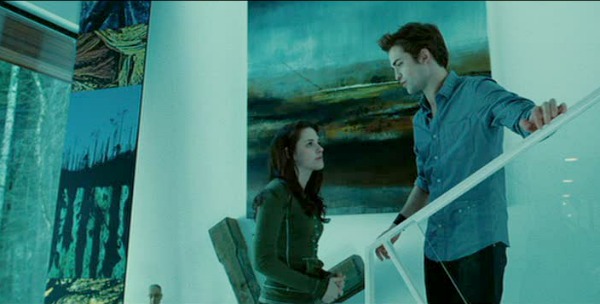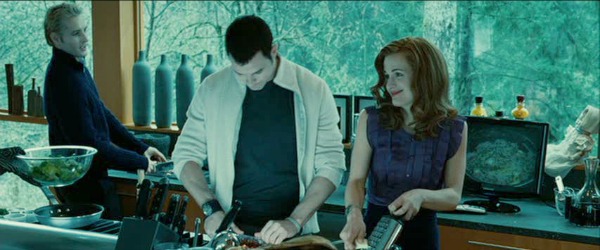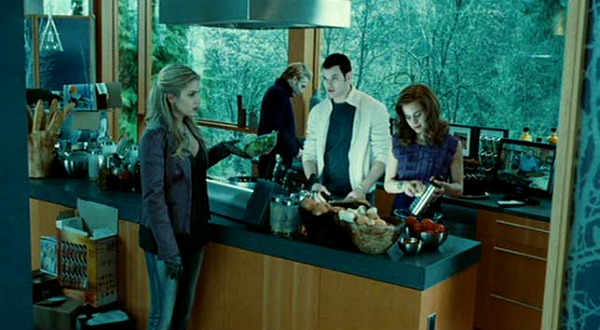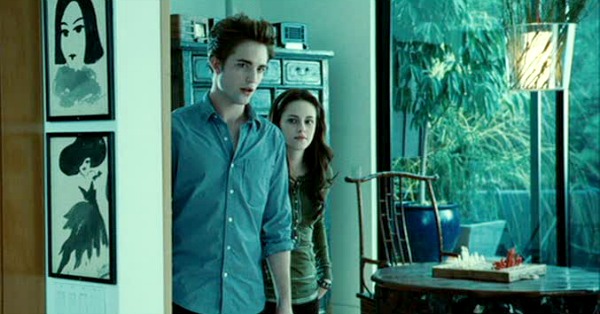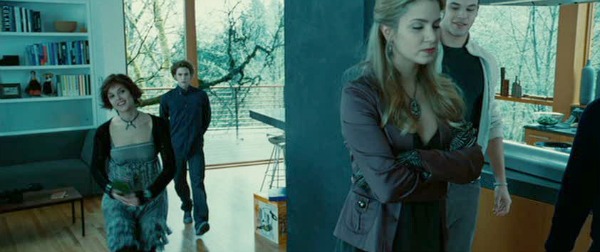 I got a kick out of the wall of graduation caps: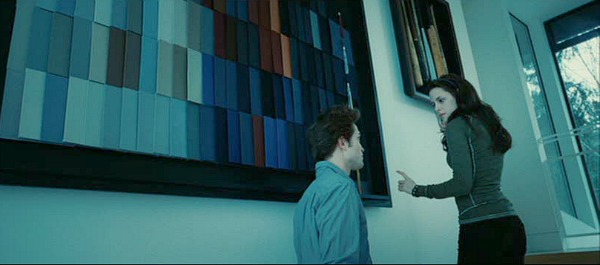 Edward's bedroom, which is really just a room, since there is no bed.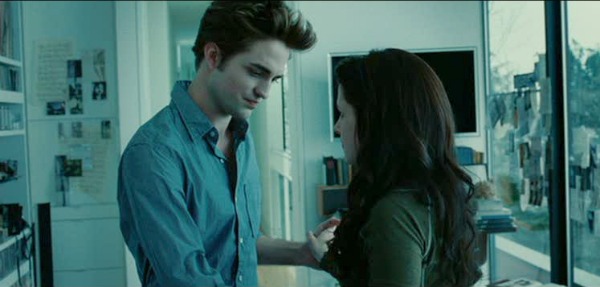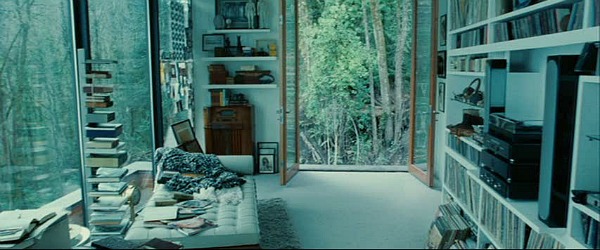 BTW, if you're a fan of Robert Pattinson's, check out his real-life Spanish Colonial, which is pretty much as different from Edward's as it could possibly be:
Edward plays "Bella's Lullaby," a song he has composed for her. Instead of a real room in the Cullen house, they appear to be hanging out in a '90s music video: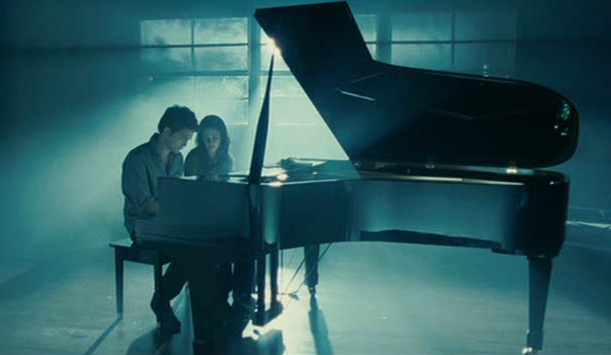 The Cullens are really into cars. Here's their garage: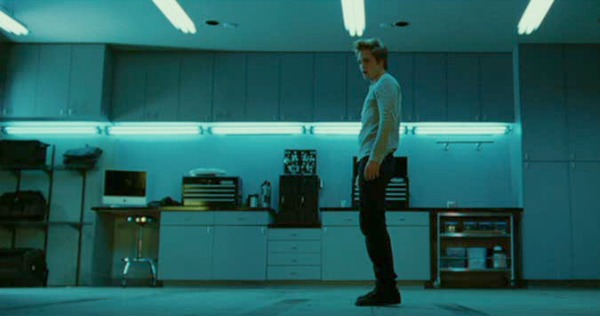 UPDATE: I found photos of the real house they used for the Cullen family. You can read about it here.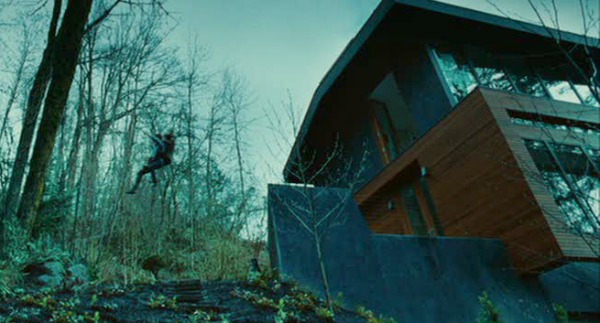 P.S. Visit Houses Onscreen for more Twilight, including… 
"Twilight" Revisited: the Contemporary Home Used for the Cullens
You Can Buy Edward Cullen's House House from New Moon
Bella & Edward's Honeymoon Hideaway in Brazil
(Visited 170 times, 1 visits today)