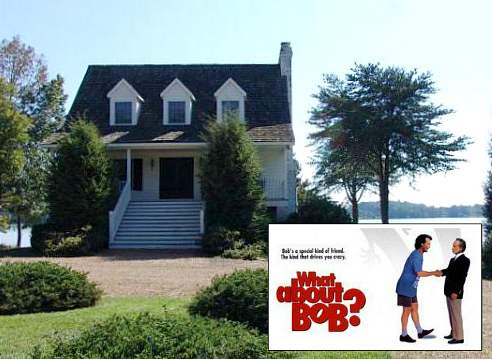 The 1991 comedy What About Bob starring Richard Dreyfuss as a psychiatrist whose vacation is interrupted by a patient named Bob (Bill Murray) was pretty funny.
But what most of us probably remember is his vacation house on Lake Winnipesaukee in New Hampshire, right?
The movie was actually filmed at a house in Moneta, Virginia, on Smith Mountain Lake. Let's take a look back at how it looked onscreen!

The "What About Bob?" House on Lake Winnipesaukee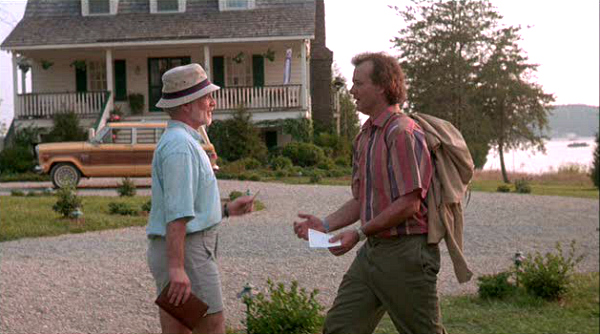 Most of the 1991 comedy What About Bob? was shot in and around the town of Moneta in Virginia.
Smith Mountain Lake is a 40-mile man-made lake created by damming the Roanoake River.
The house had lots of cheery green paint on the exterior trim and shutters.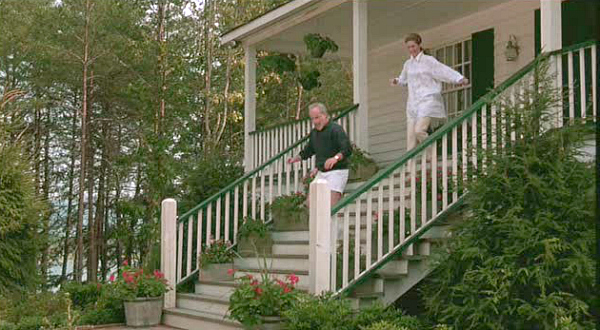 Julie Hagerty played Dr. Leo Marvin's wife Fay and mom to Anna and Siggy, even though in real life she was only 10 years older than the actress playing her daughter (Kathryn Erbe).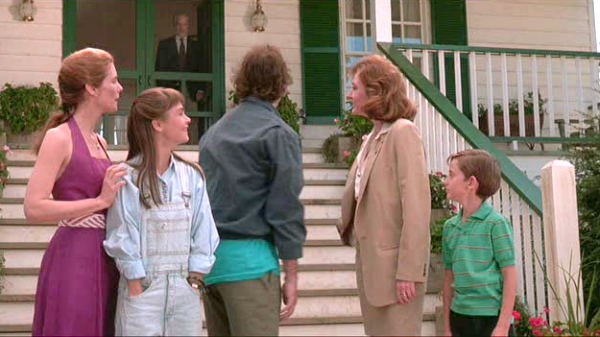 Dr. Leo's family falls in love with Bob.
They think he's a lot of fun, even if he does leave a trail of chaos in his wake.
Leo, however, resists his charms.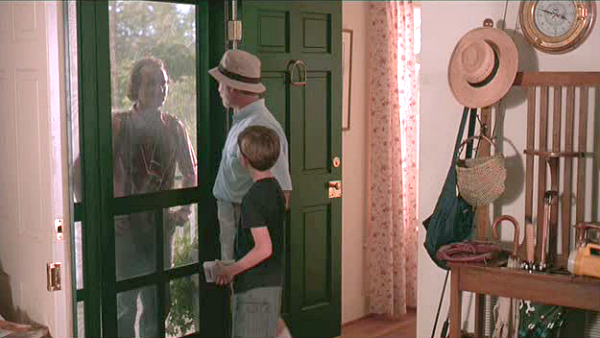 Dreyfuss and Murray reportedly didn't get along well on set, which may have made it easier to act out a few of the scenes…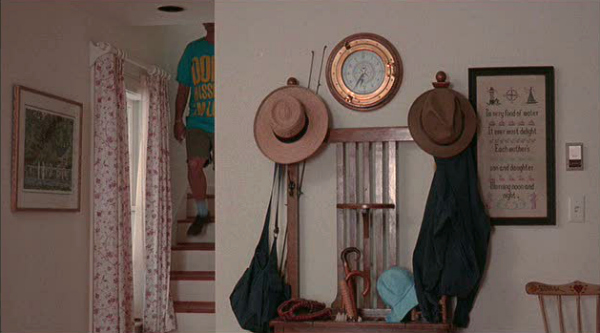 The puppets on the mantel are mini versions of each family member.
When they're having problems, Dr. Leo likes to use them to act out their issues, which the kids don't really appreciate.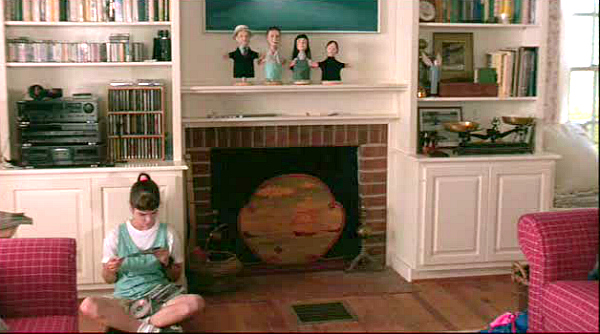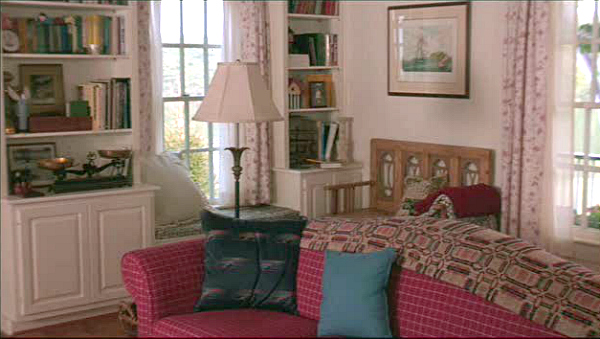 The Kitchen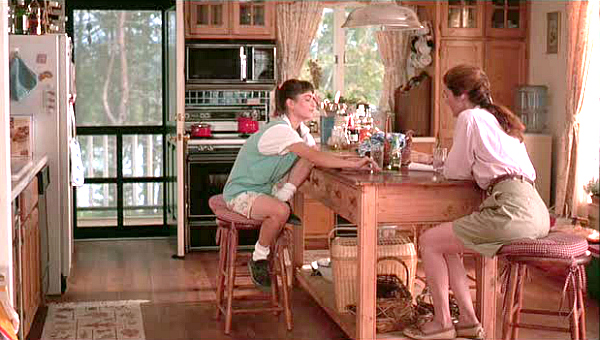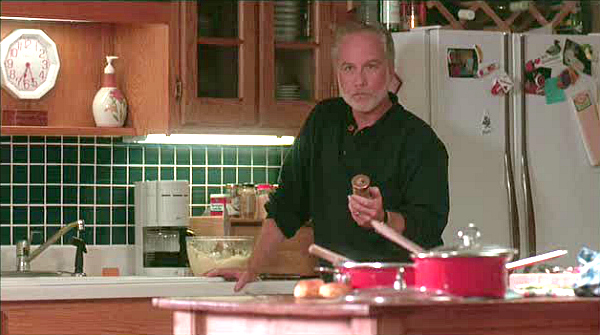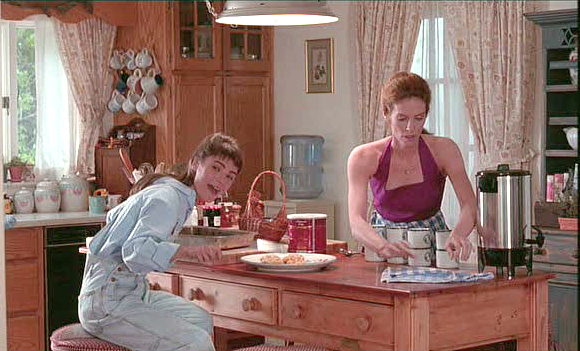 The screened porch run across the entire back of the house and is where the family eats all of their meals overlooking the lake.
In this scene, Bill Murray is wearing a "Don't Hassle Me, I'm Local" t-shirt.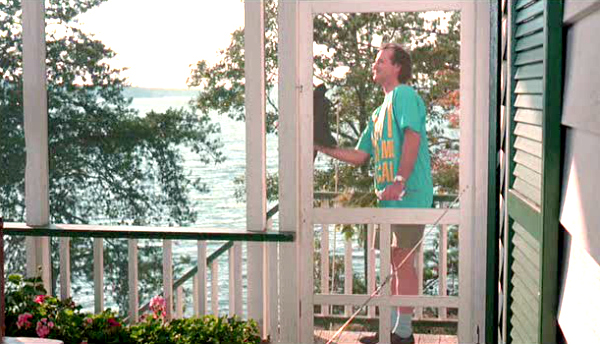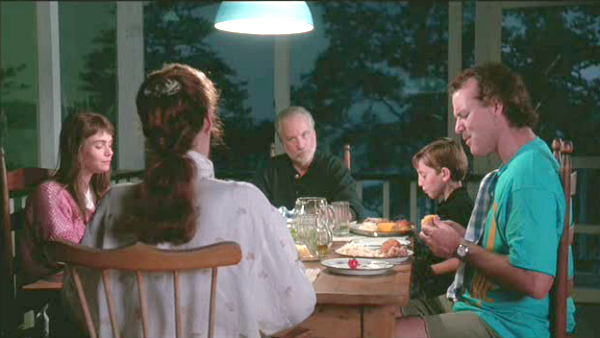 The Master Bedroom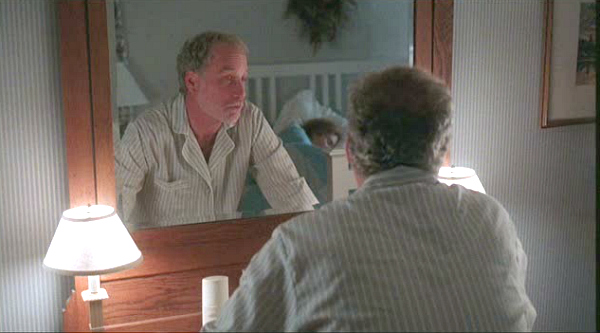 Spoiler Alert! If you don't want to know how the movie ends, turn away now…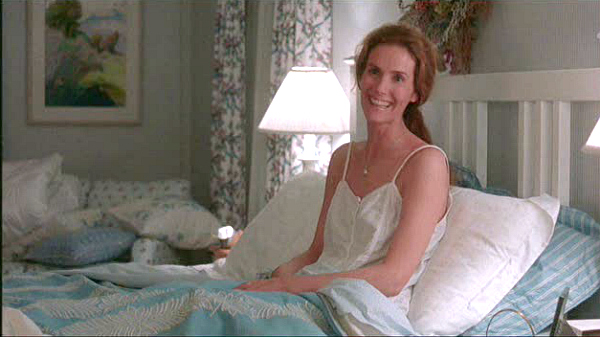 At the end of the movie, Bob accidentally blows the house up.
Producers used a 3/4-sized model that they detonated on a nearby lot, so never fear, no lake houses were harmed during the filming of this movie.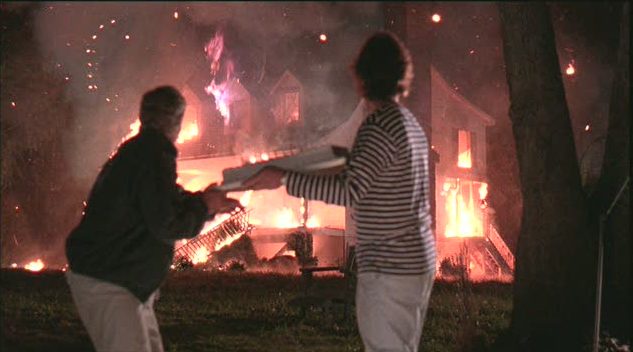 It was on the market recently and the house now has black shutters and trim instead of green.
According to the listing, it was built in 1987 and has a little under 2,000 square feet.
There are 4 bedrooms and 3 bathrooms.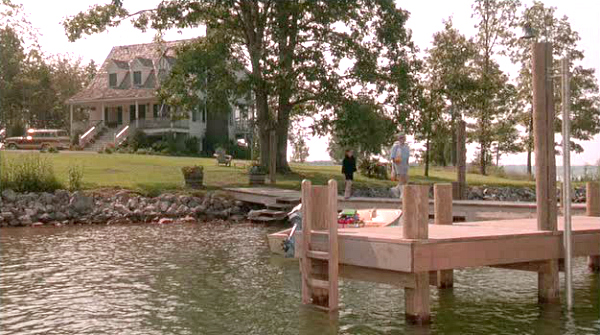 For photos and information about 8254 Scruggs Road in Moneta, VA, check the listing.

It was on the market for $1.675 million but already sold.

Visit my Houses Onscreen page to see the other movies I've featured, listed A-Z.