If you ever watched the classic Henry Fonda-Katharine Hepburn drama On Golden Pond and wished your family had a lake house like theirs, raise your hand. I know I have!
It was filmed on location in a cabin on Squam Lake in New Hampshire.
Let's take a look back at the rustic vacation home where Ethel and Norman Thayer spent their summers.


Filming Location for "On Golden Pond"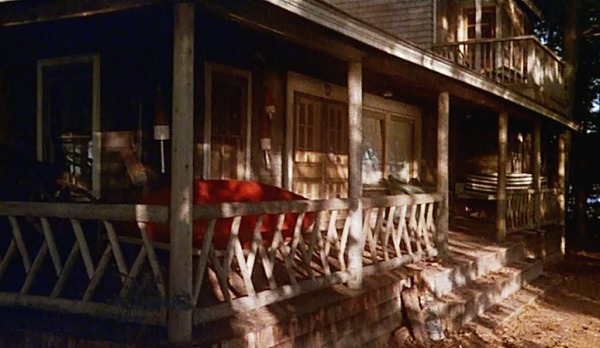 On Golden Pond was adapted from a popular play and came out in 1981.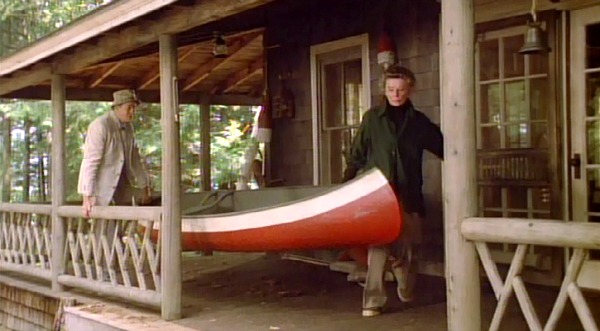 Ethel and Norman Thayer, who spend their summers on Golden Pond, are visited by their daughter Chelsea
(Henry Fonda's real-life daughter Jane), who brings her fiancé and his teenage son along.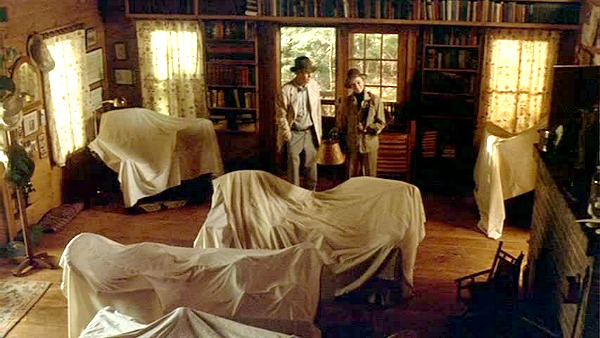 According to Jane Fonda's website:
She purchased the rights to the play specifically for her father, Henry Fonda, to play the role of the cantankerous Norman Thayer. The father-daughter rift depicted on screen closely paralleled the real-life relationship between the Fondas.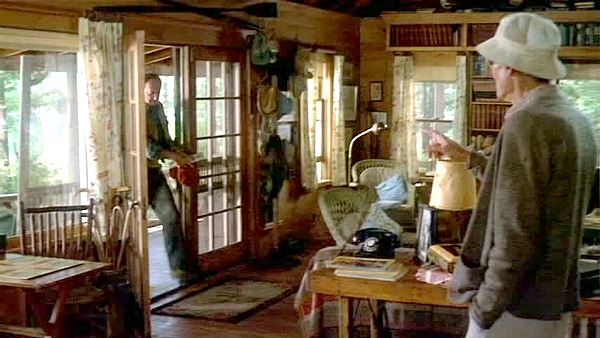 According to the Production Notes:
Despite their many common acquaintances and long careers in show business, Henry Fonda and Katharine Hepburn not only had never worked together, but had never met until working on the film.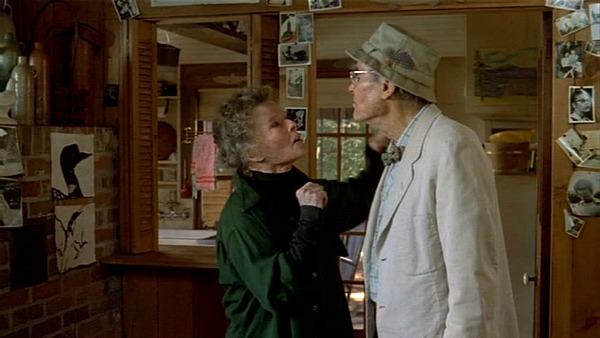 "On the first day of shooting, Hepburn presented Henry Fonda with her longtime companion
Spencer Tracy's lucky hat, which Fonda wore in the film."
"Screenwriter Ernest Thompson spent his summers along the shores of Great Pond, located in
Belgrade, Maine, but the film was made on Squam Lake in central New Hampshire."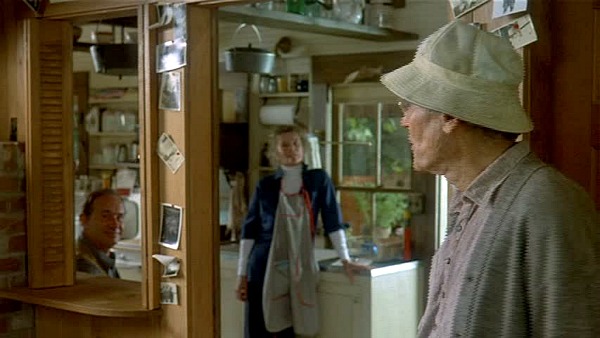 I wish we could see more of that kitchen…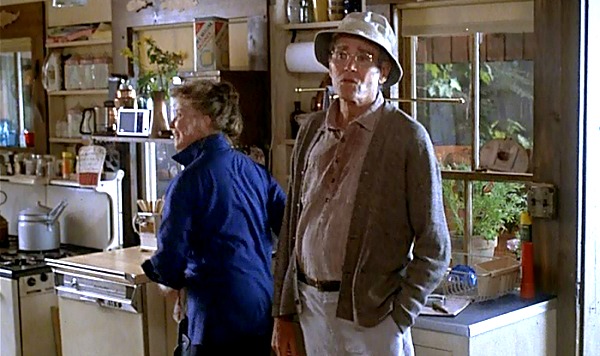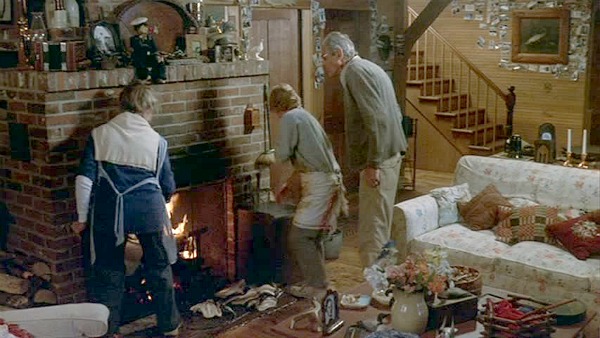 Dabney Coleman played Jane Fonda's fiance Bill Ray.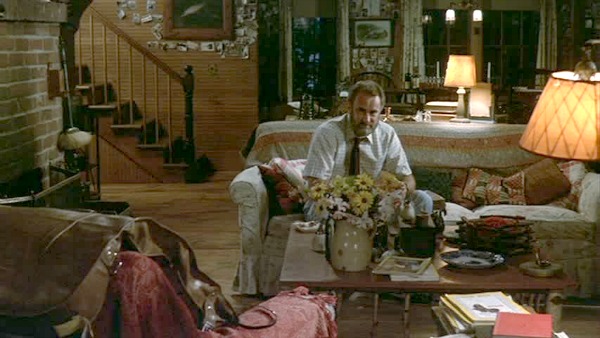 One of my favorite things in the cabin are all those old photos tacked up on the walls. It's a great detail the set designers came up with that gives you a sense of the family's history in the house.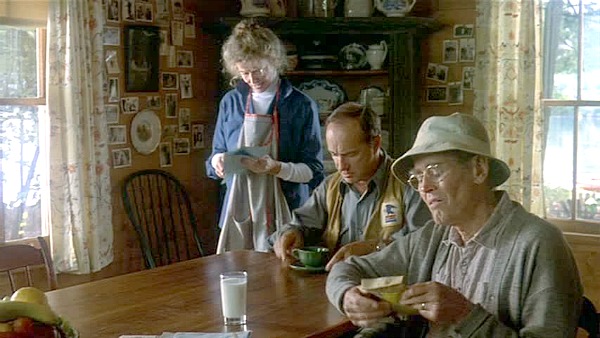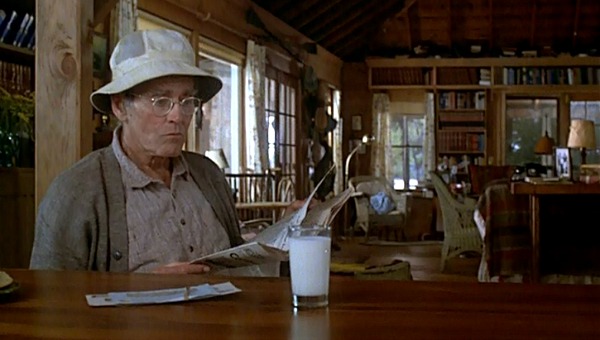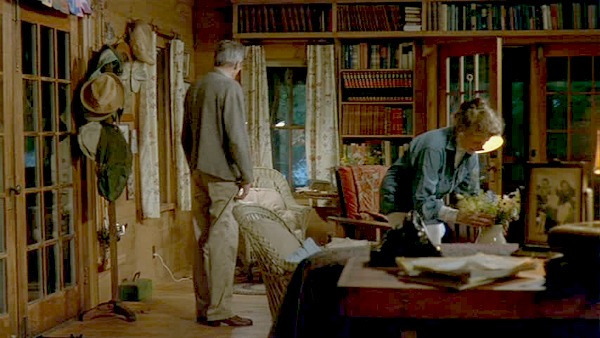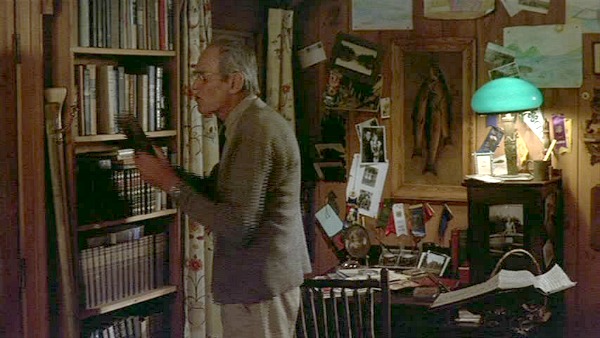 From the Production Notes:
The house used in the film was leased from a New Hampshire physician and was modified significantly for the shoot. The production company was contractually obligated to return the house to its original state after the film wrapped.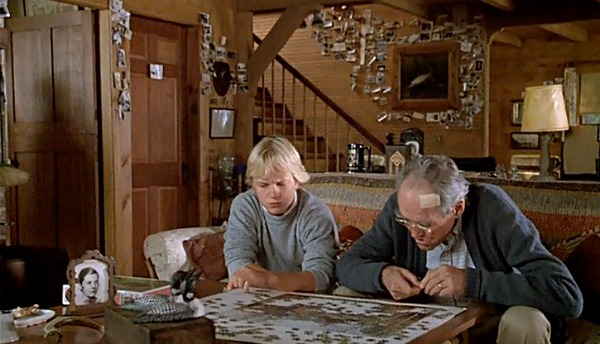 "An entire second floor was added as a balcony over the main living area."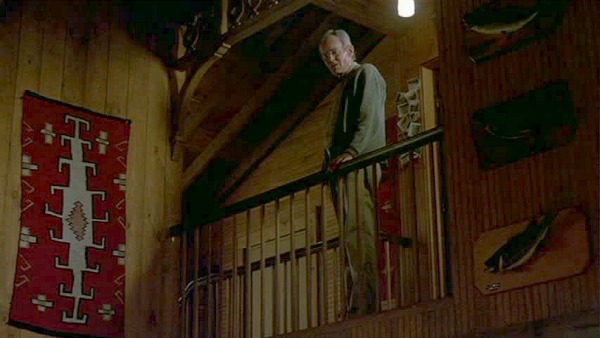 "After the shoot, the owner asked them not to dismantle the second story."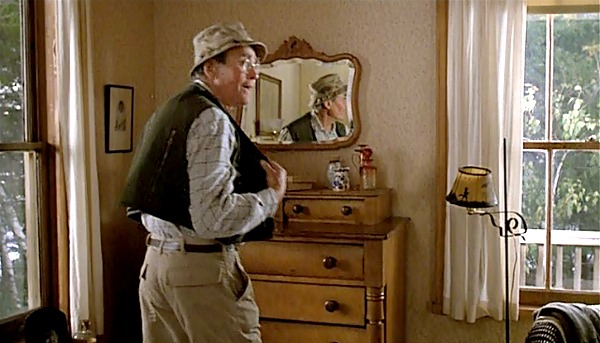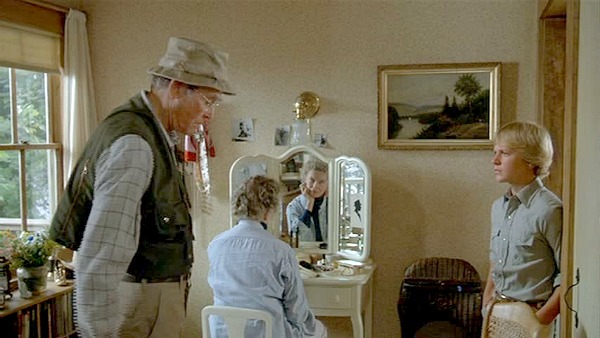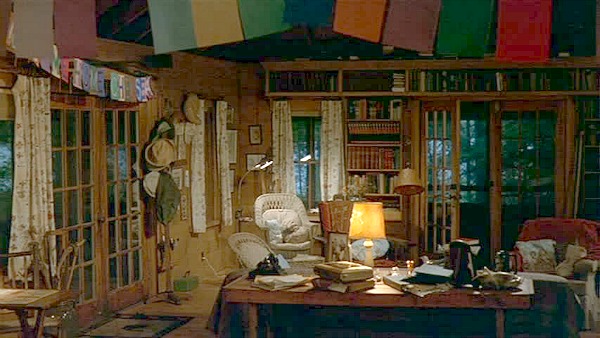 On Golden Pond was the second highest grossing film of that year, behind Raiders of the Lost Ark.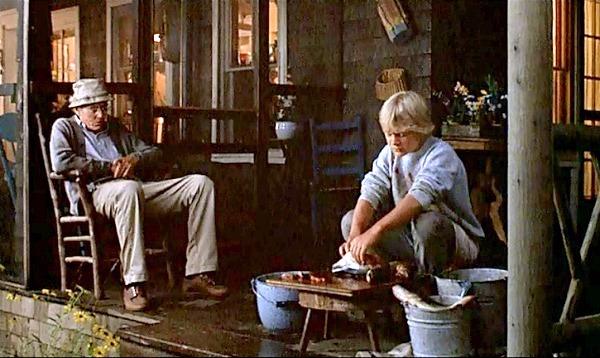 Henry Fonda won an Oscar for this role but was too ill to attend the ceremony.
Jane accepted it for him.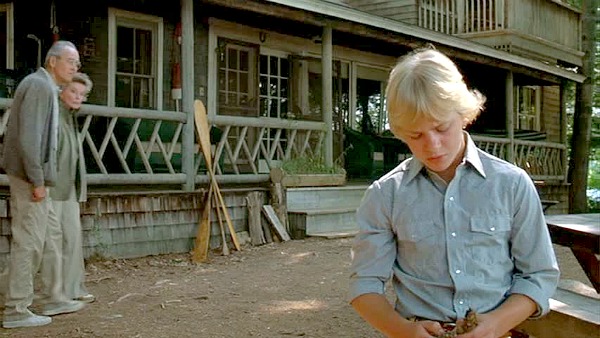 Did you know that the leftover footage of them driving through the New Hampshire countryside at the beginning of "On Golden Pond" was later used for the opening credits on the sitcom Newhart?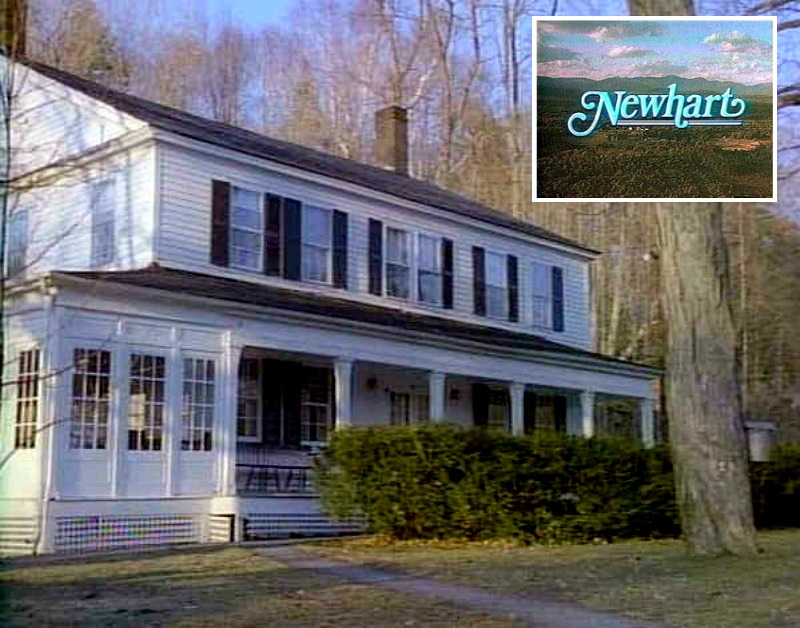 The cabin is reportedly a vacation rental on Squam Lake today.

You can watch this video that a visitor uploaded of the cabin.

He says the property was originally a summer camp.
(Visited 2,870 times, 70 visits today)