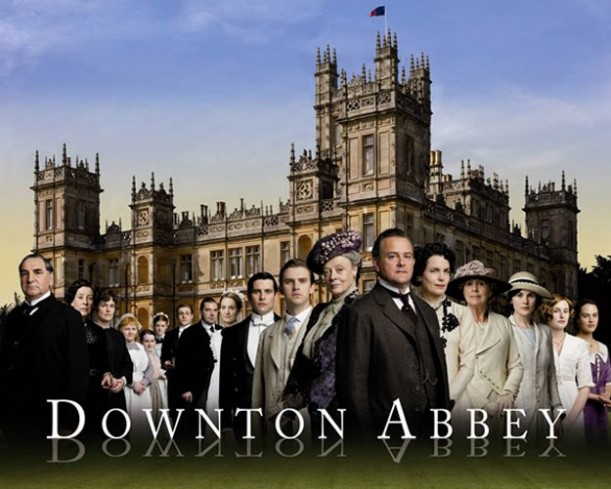 Have you been watching the addictive period drama "Downton Abbey" on PBS? It was written by Julian Fellowes (Gosford Park) about a grand English house in the early 1900s and the people who live in it–both the Grantham family that owns it and the servants who run it.
I am love-love-loving this series! So I had to find out more about Highclere Castle, the estate it takes place in.
The "great and splendid house" is a 1,000-acre estate in Hampshire that has (in real life) been the country seat of the Earls of Carnarvon since 1679.
Julian Fellowes says the house is "A statement of Victorian confidence." The present-day building was designed in 1842 by Sir Charles Barry, the architect responsible for building the Houses of Parliament in Westminster.
It took a large and devoted staff to run a place of this magnitude, and we get to know the servants in "Downton Abbey" as well as the Grantham family they work for.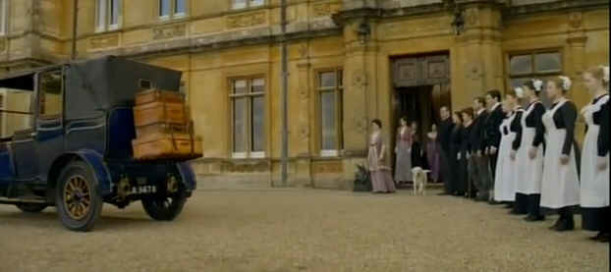 The series stars Maggie Smith as Dowager Countess of Grantham (who steals every scene she's in), Hugh Bonneville as the Earl of Grantham and Elizabeth McGovern as his American wife, Cora.
The Great Hall:
The story opens in 1912, just after the Titanic has sunk, taking the estate's two male heirs down with it. The Earl has three daughters, none of whom can legally inherit Downton Abbey.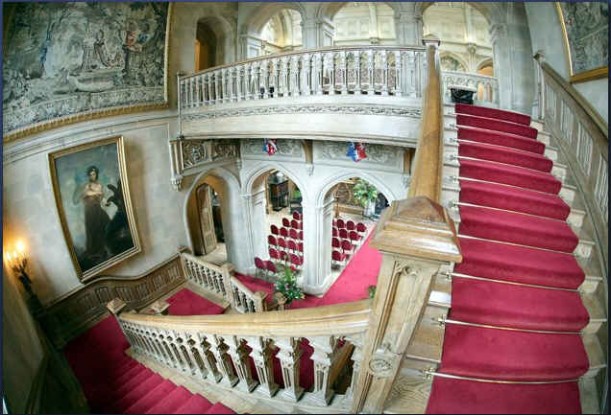 Dining Room: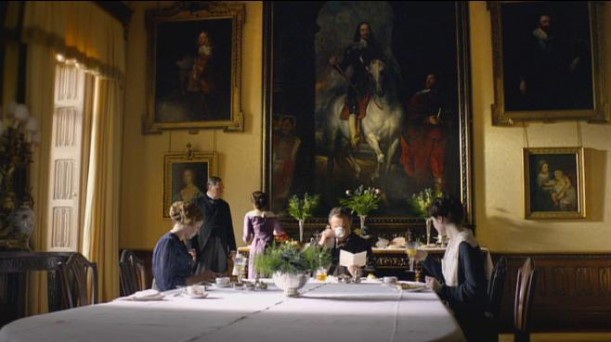 Drawing Room: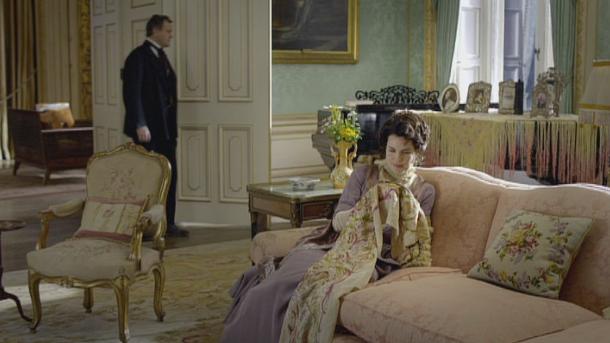 The Earl married Cora, a wealthy American heiress, because he needed her money to keep the estate running. A house like this is expensive to maintain!
She put all of her inheritance into the place and now faces losing it all, simply because they have no sons to leave it to. Cora and her mother-in-law (Maggie Smith) have joined forces in an attempt to find a way around it.
The Library: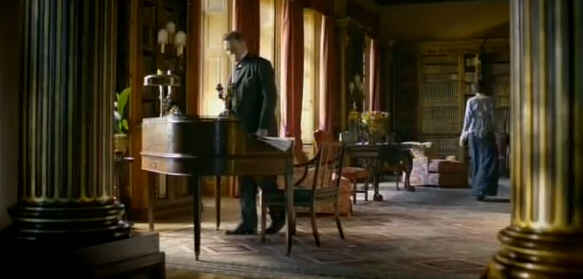 It set a record for being the most expensive television series ever filmed in England, costing about a million pounds per episode!
The Castle's history also includes a fascinating connection with ancient Egypt. In 1922, the 5th Earl discovered the tomb of Tutankhamun. The Castle houses an exhibition that commemorates the event. You can learn more about Highclere and see the rest of the photos on their website.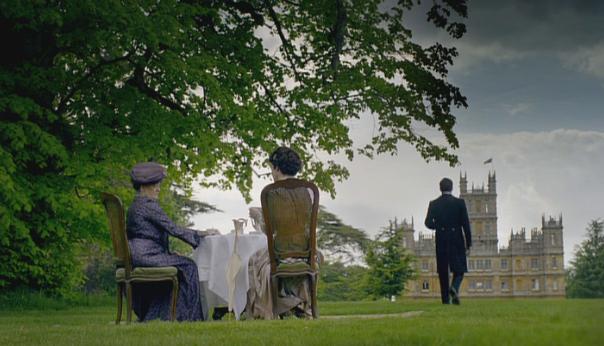 The servants' quarters in the series had to be built as separate sets in Ealing because they have changed so much since 1912. Any other "Downton" fans out there?
P.S. Visit Houses Onscreen to see more, including…
(Visited 62 times, 1 visits today)