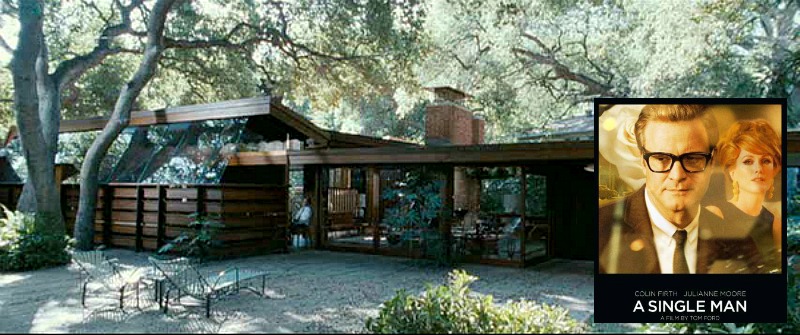 Tom Ford's award-winning 2009 film A Single Man featured Colin Firth as George, a gay man who is grieving the death of his partner Jim (Matthew Goode) in 1962. Every scene was so beautifully filmed that I was kind of mesmerized by it. It certainly didn't hurt that they shot a lot of it in a John Lautner-designed modernist house in California.
It's known as the Schaffer Residence, built by architect John Lautner in 1949 for the mother of one of his employees. It's on the market right now in the Montrose area of Glendale for $1.495 million — take a look!

Inside the House from "A Single Man"
Colin Firth was nominated for an Oscar for his performance in this film.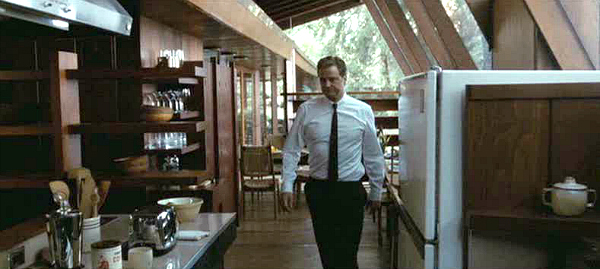 The movie was based on a novel by Christopher Isherwood.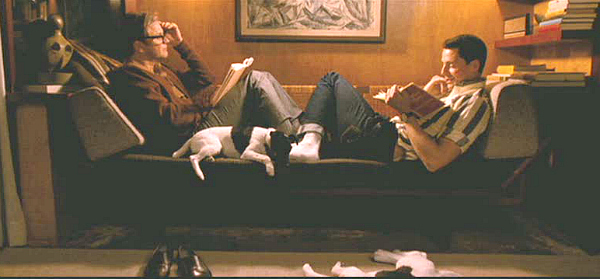 Ford says it's a story about isolation, and the isolation we all feel.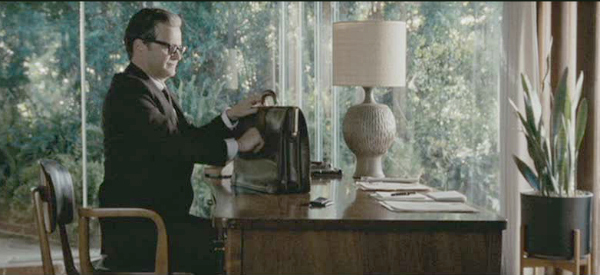 The house is fairly small with 2 bedrooms + 1.5 baths.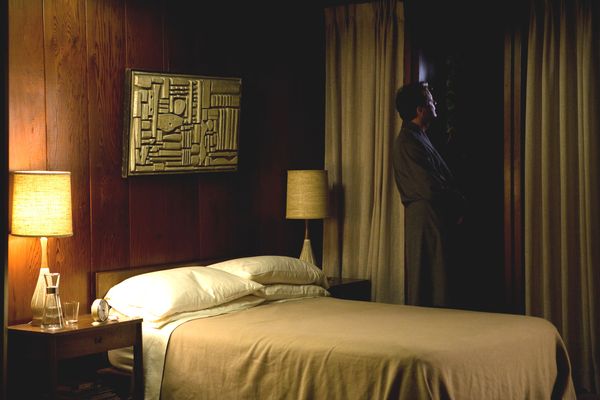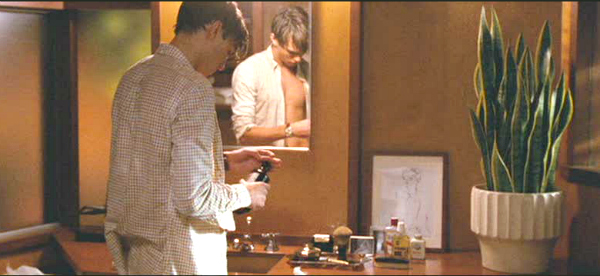 The listing says:
Hidden in a wooded valley at the foot of the Verdugo Mountains, the redwood, concrete and glass residence opens to the oak forest that influenced the form and orientation of the design. This world-class architectural treasure incorporates open-plan living, dining and den areas, two bedrooms, one & a half baths, laundry and attached two carport.
The house was also used in the movie Happy Endings.
Here's how the open living area looks now:
And how the same area looked several decades ago, with a floral sofa and big yellow rugs:
I love the openness of the bedroom with all of the windows:
The kitchen has bright green countertops:
This was fashion designer Tom Ford's first film (he wrote and directed it), and he brought his eye for style to every scene. The Art Direction was by the "Mad Men" production designer Dan Bishop and set decorator Amy Wells.
You can find the DVD to watch the movie here:

And the book it was based on here:
For more information: LA Times, Zippercut, Crosby Doe and Triangle Modernist Houses. Some photos via Tim Street-Porter. There are affiliate links in this post — thanks! 🙂



(Visited 631 times, 1 visits today)