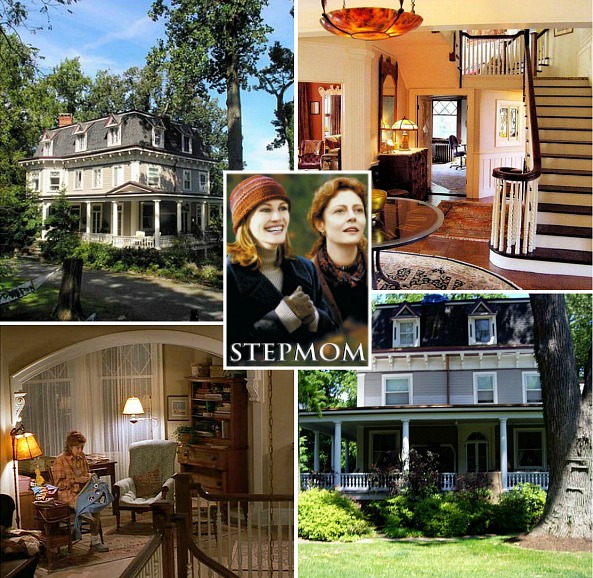 One of my favorite movie houses has to be the gorgeous 1850s Victorian with the wraparound porch in the Julia Roberts-Susan Sarandon tear-jerker Stepmom.
So imagine my excitement when the homeowner wrote to tell me she's selling it.
It's in Upper Nyack, New York, and the asking price is a little under $2 million.
2019 UPDATE: The house is back on the market.

The "Stepmom" Movie House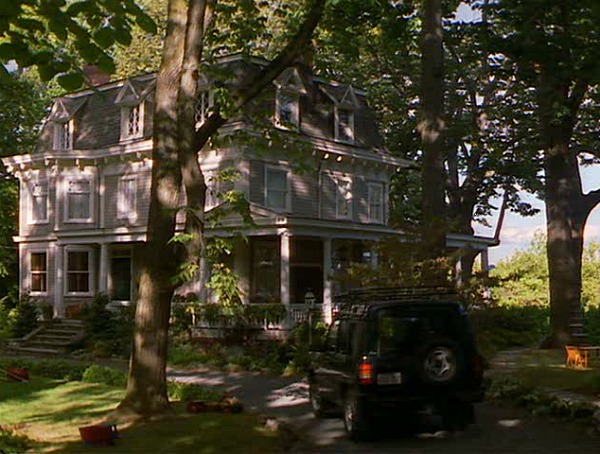 It was also in the more recent movie The Bounty Hunter with Gerard Butler and Jennifer Aniston, posing as a Bed & Breakfast called "Cupid's Cabin."
The Stepmom House as a B&B in Bounty Hunter: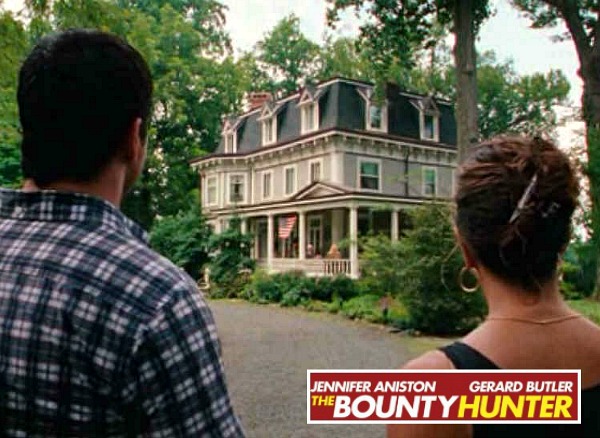 The House in the Real Estate Listing Today: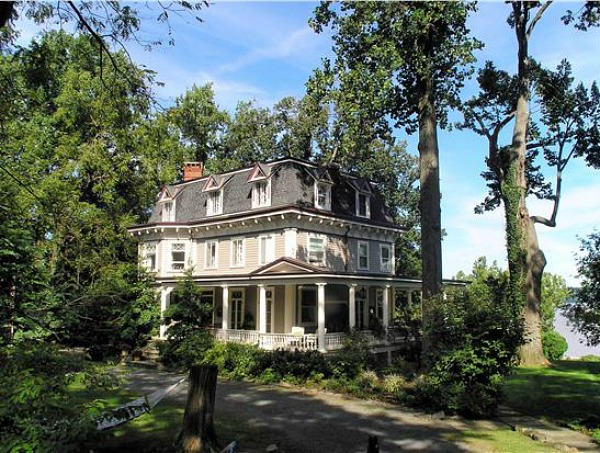 It was built in 1854 and has over 5,000 square feet.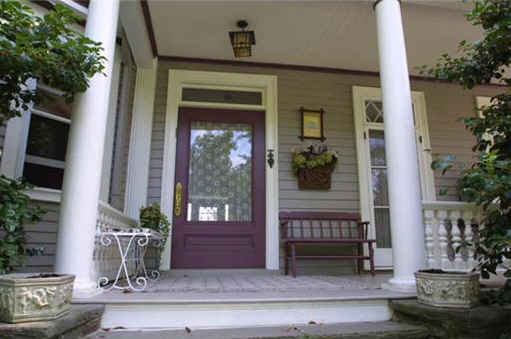 Would I kill for a porch like this? Don't tempt me. 😉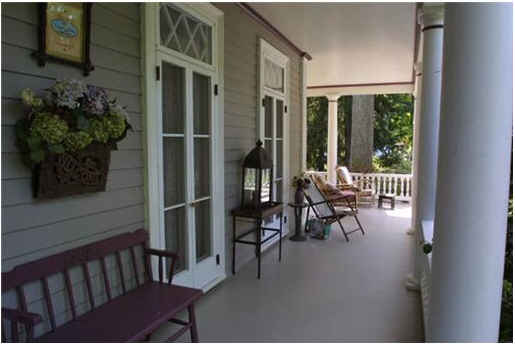 The Stepmom sets were modeled on many of the real rooms in the house.
The entry hall and staircase in the real house: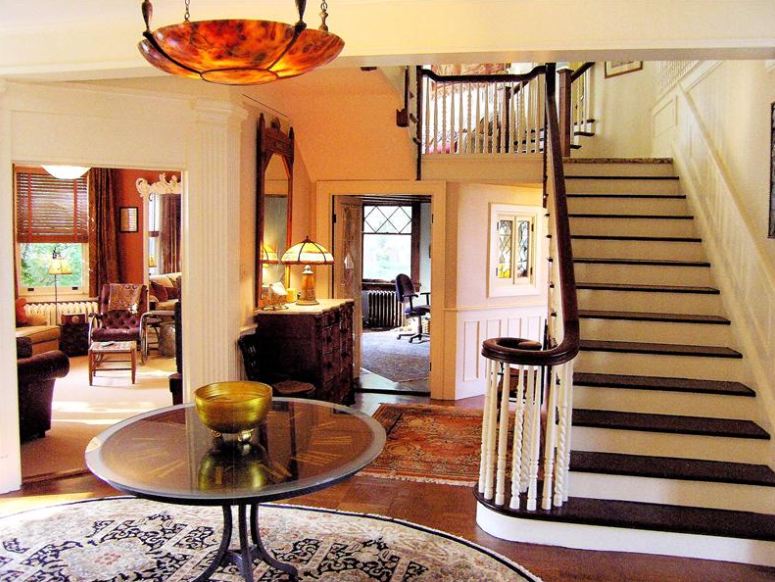 The entry hall and staircase set created for Stepmom: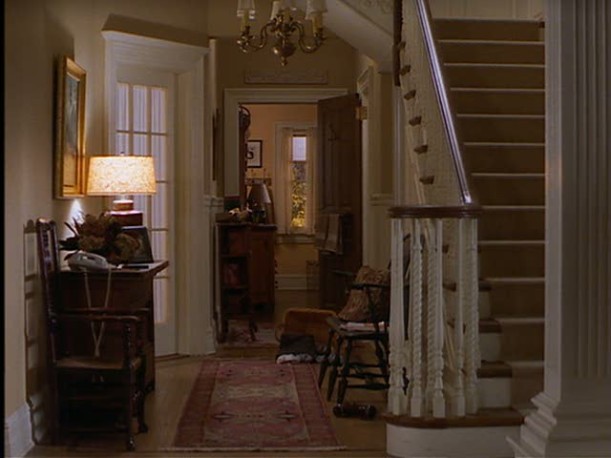 The living room in the listing: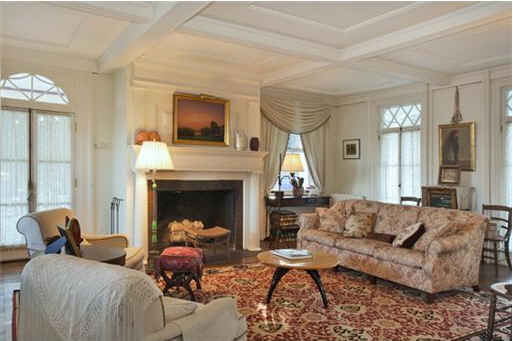 The living room set created for Stepmom: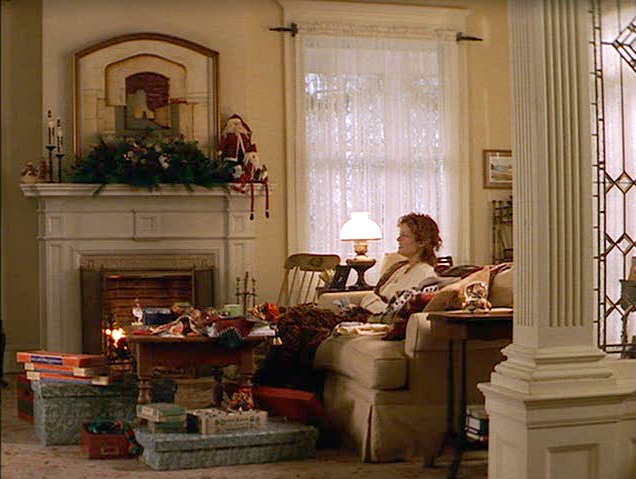 More listing photos: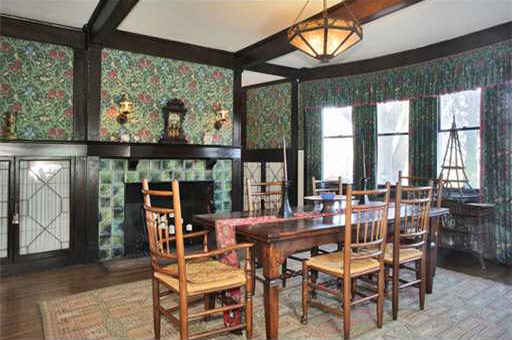 A cozy upstairs landing with fireplace: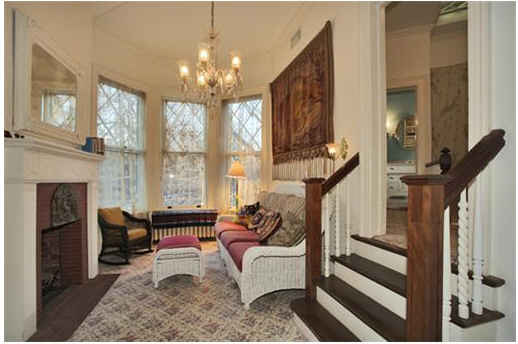 Another sitting room: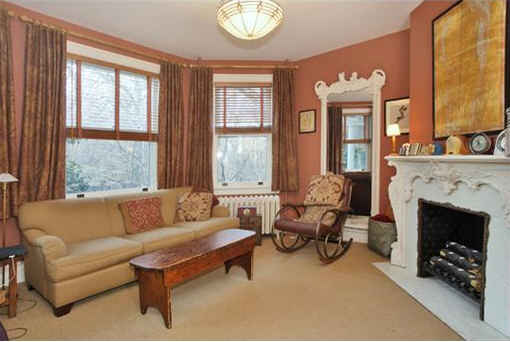 Kitchen: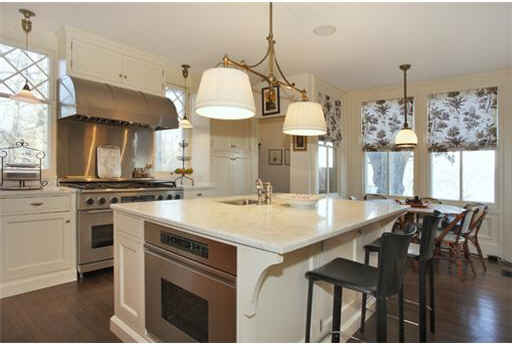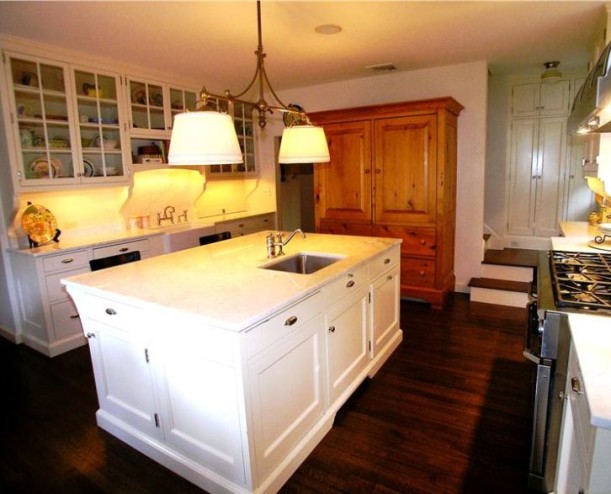 Breakfast Nook: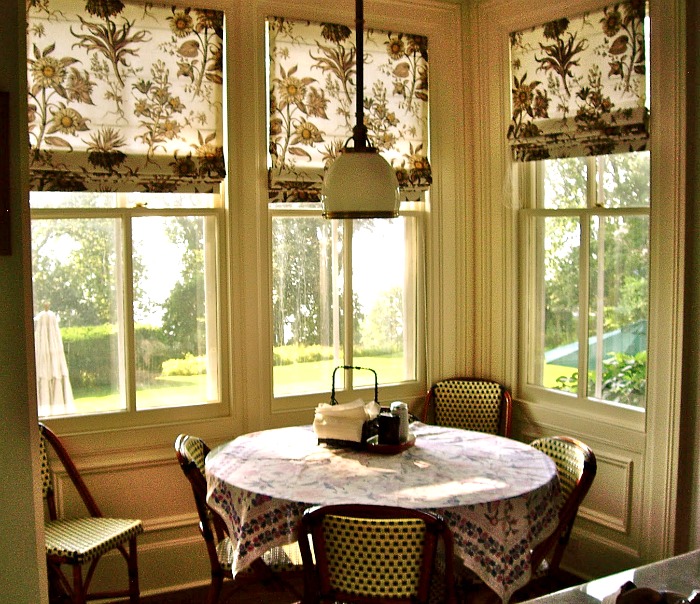 Jackie's kitchen in Stepmom: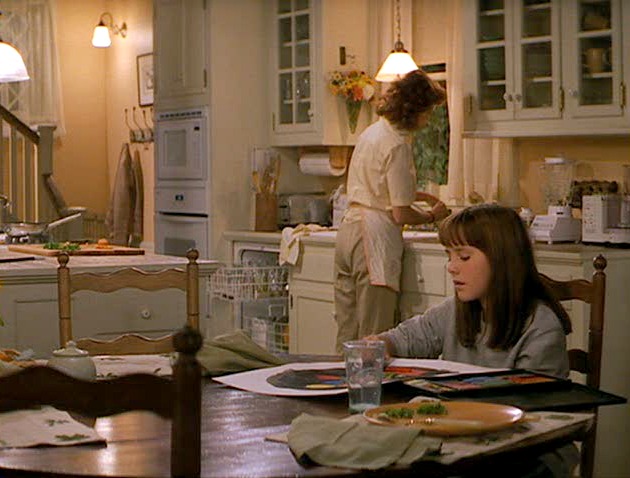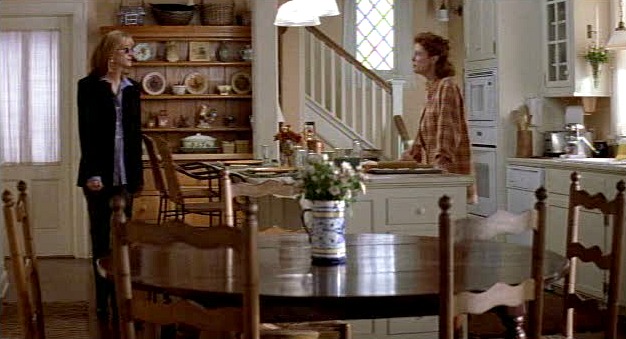 The house has 8 bedrooms, 4 baths, and 6 fireplaces.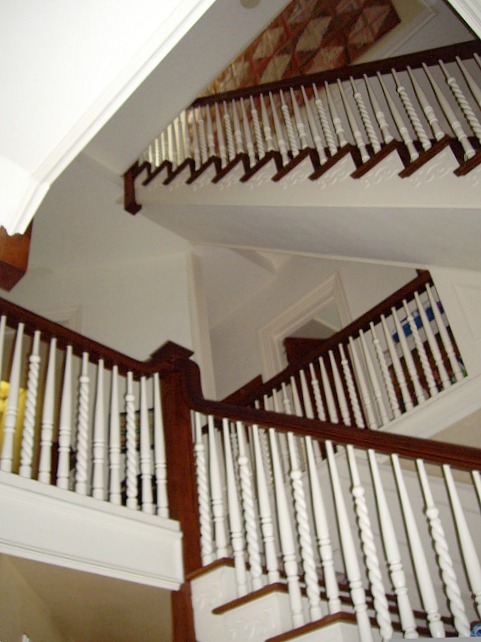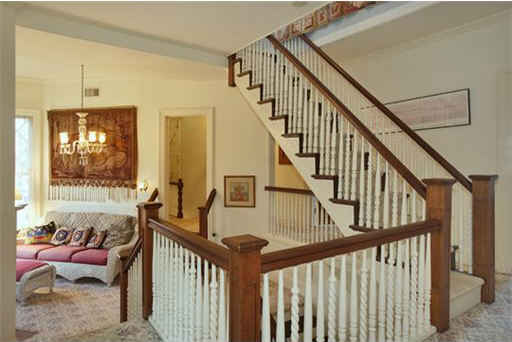 The upstairs landing onscreen: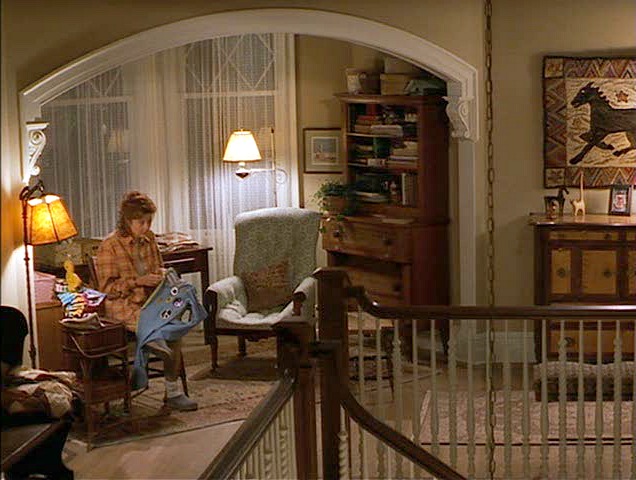 The listing describes the house as the "Extraordinary French Second Empire Victorian gem Glenholme," which boasts "Sweeping Hudson River views from every room."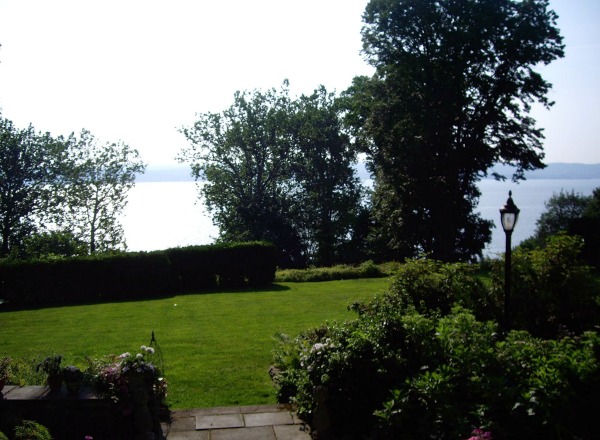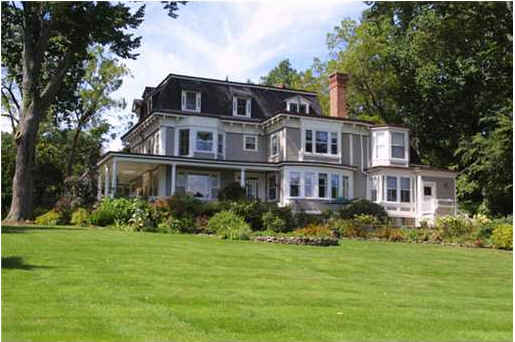 The homeowner has a blog where she has posted additional,
informal photos of the house that you can see here.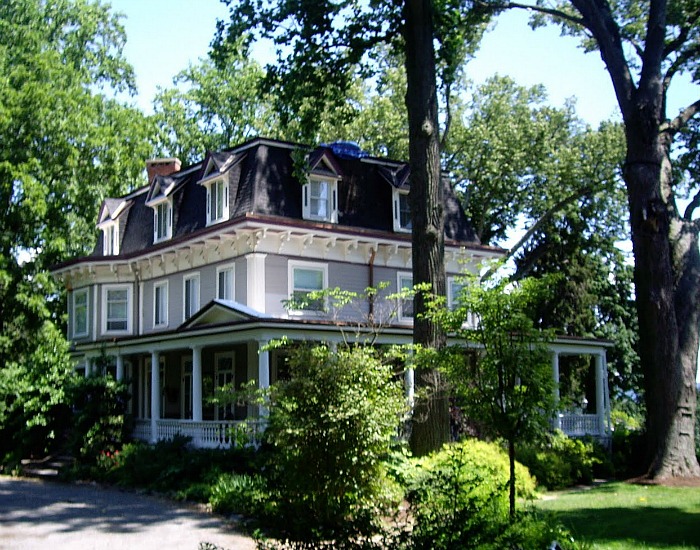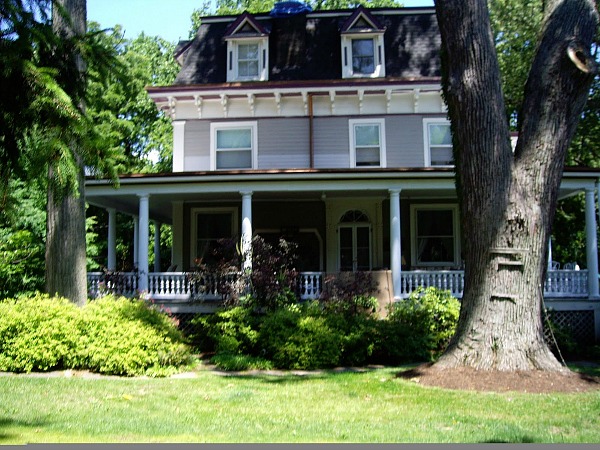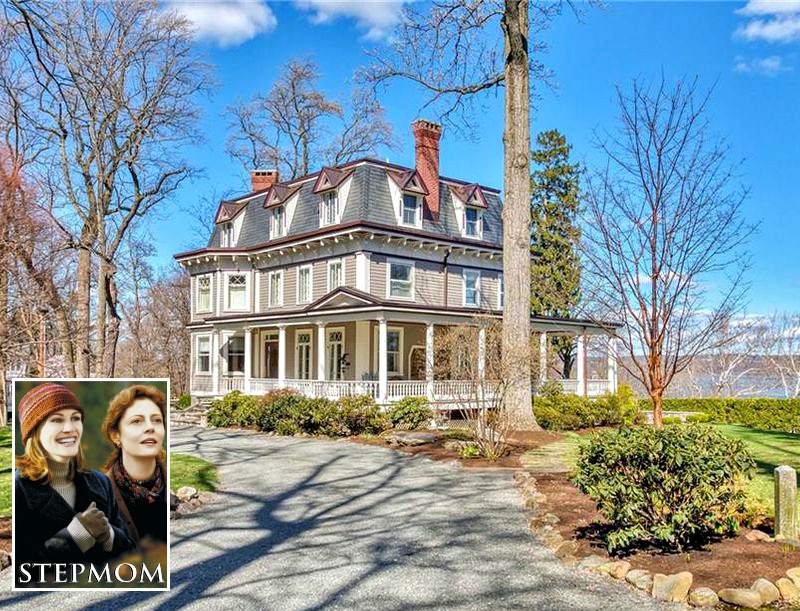 Thanks to Patrice, the homeowner, for sharing it with us.

Visit my Houses Onscreen page to see the other movies I've featured, listed A-Z.