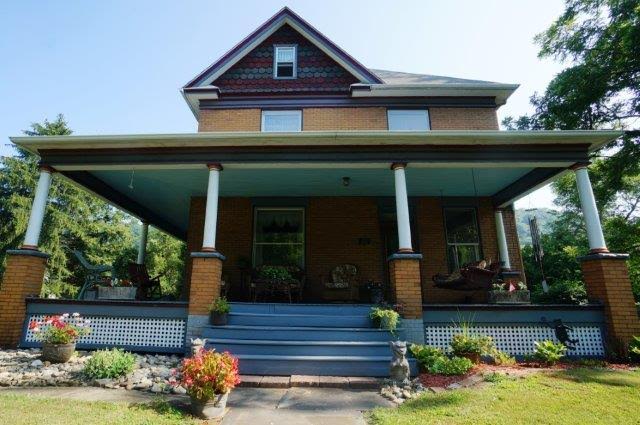 This Victorian in Pennsylvania is where the serial killer "Buffalo Bill" lived in the 1991 movie The Silence of the Lambs. It's on the market for $300,000, so let's see how it looks today and whether they ever closed up that pit where he kept his victims in the basement. 😉

In The Silence of the Lambs: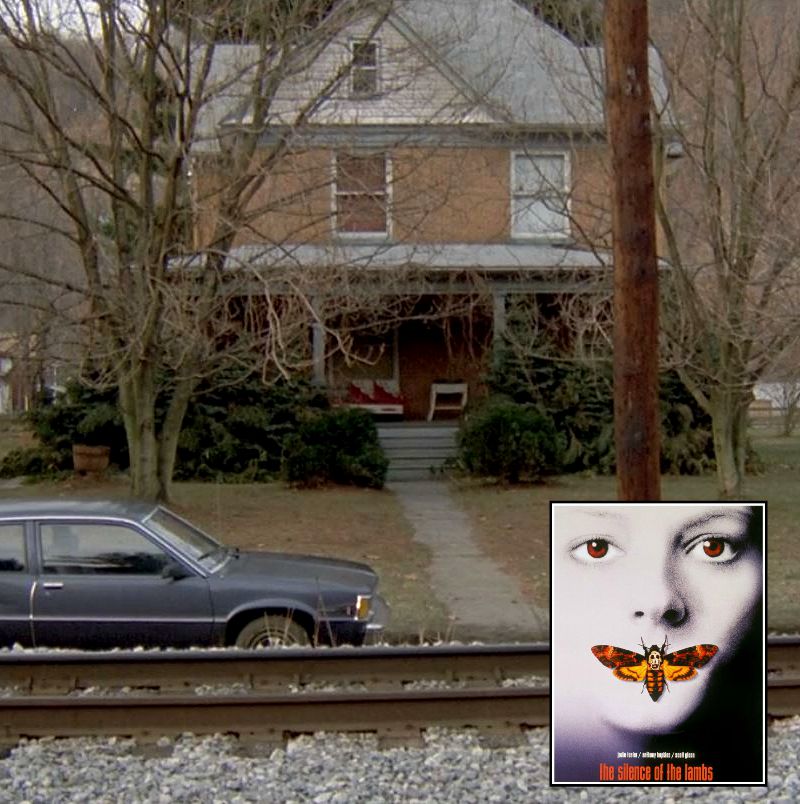 Okay, so there's no dungeon-like basement in the real house (those scenes were filmed on a soundstage, thankfully), but Kristie Forsman of Berkshire Hathaway HomeServices tells me, "To add to the spook level of this home, you can only access it through a historic and very rare steel truss, one-lane tunnel bridge. You literally have to pull over and look through the tunnel to make sure no one is coming on the other side of the tunnel."
The House Today: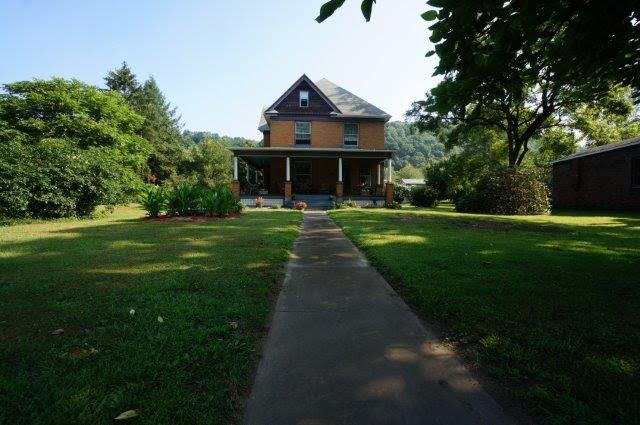 The three-story Victorian was built in 1910. Current owners Scott and Barbara in 1976 and were married in the foyer.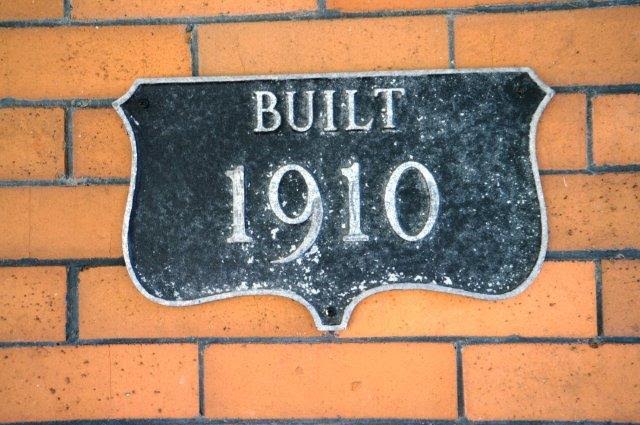 A movie producer knocked on their door one night as they were eating dinner and asked if she could take some pictures.
"They were looking for a home in which you entered the front door and had a straight line through," Barbara told the newspaper Trib Live. "They wanted it to look like a spider web, with Buffalo Bill drawing Jodie Foster into the foyer, into the kitchen, then into the basement."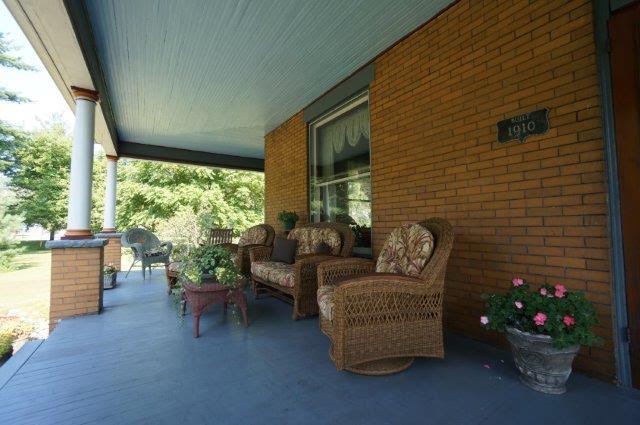 Jodie Foster as Clarice Starling entering Buffalo Bill's house: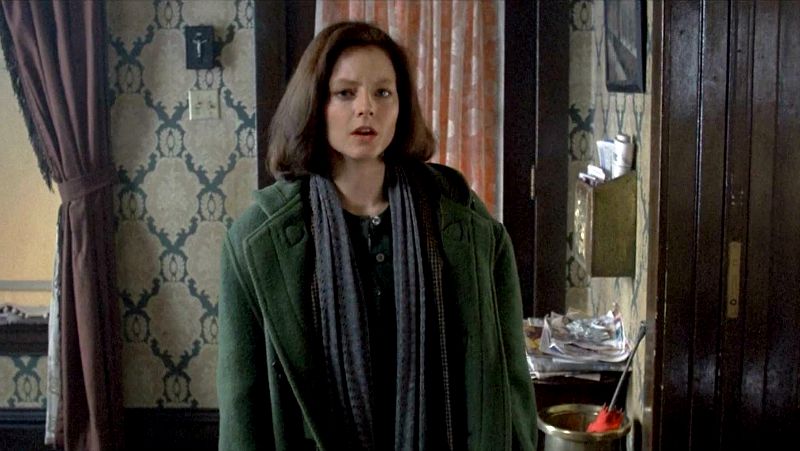 Don't go in the house alone, Clarice!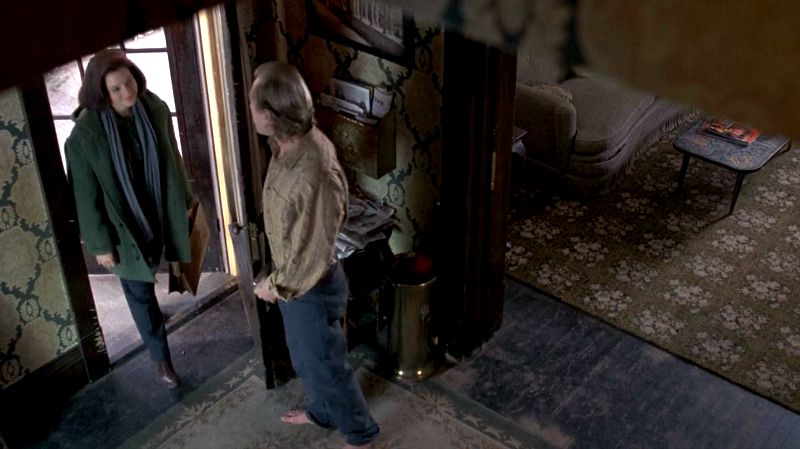 The foyer in the listing with oak-paneled walls: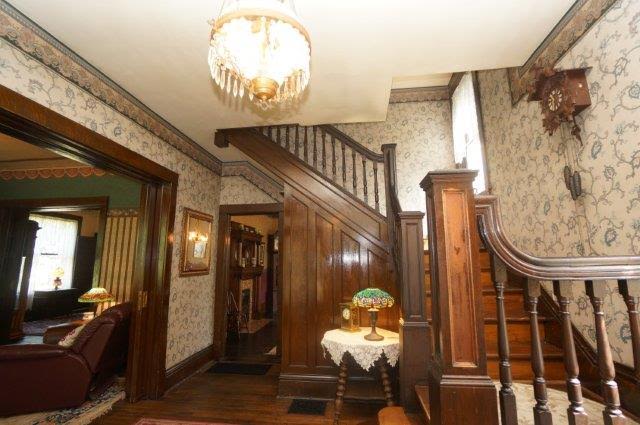 It took a production crew about six weeks to prep the house for filming and three days to shoot.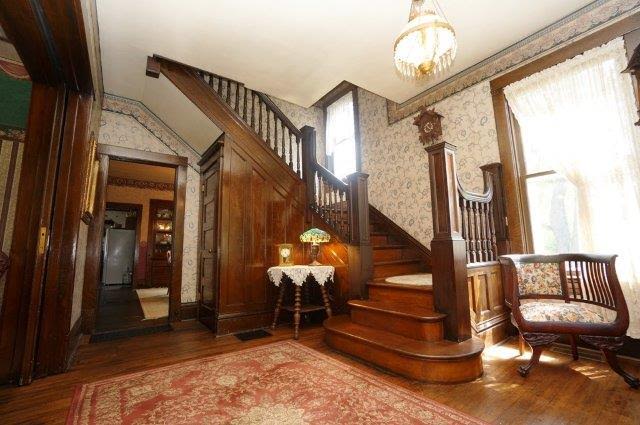 The Dining Room in the Movie: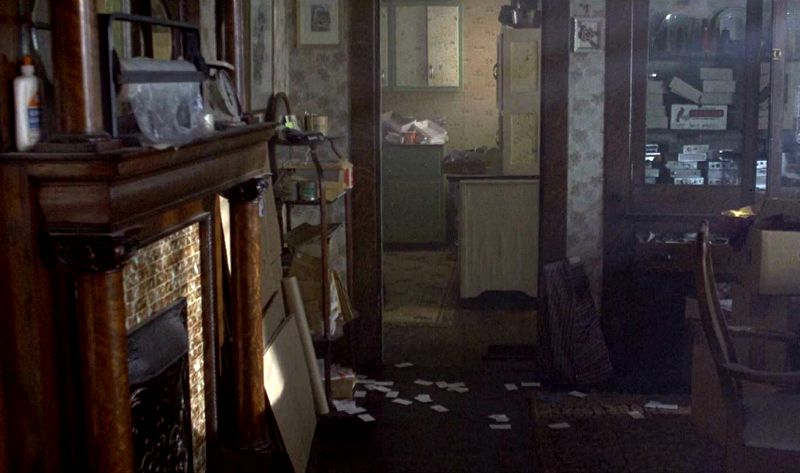 You can see the same fireplace and china cabinet in the listing: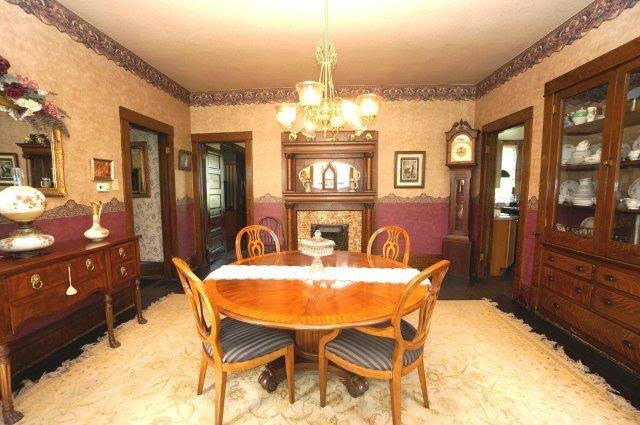 The kitchen in the movie: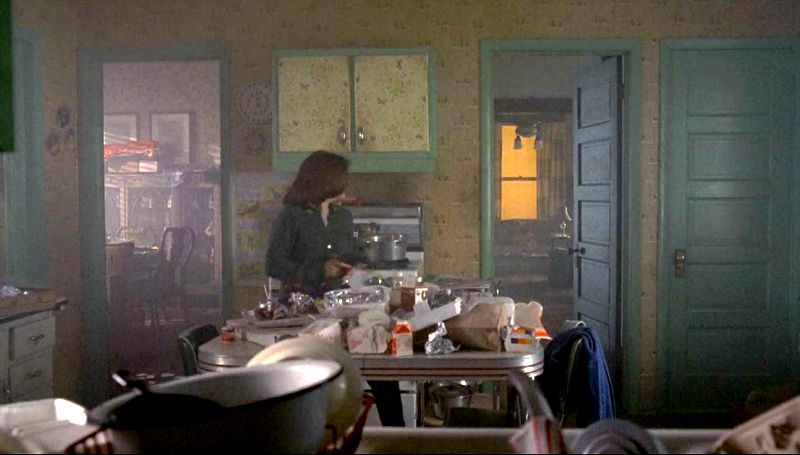 It's a lot cleaner now! 🙂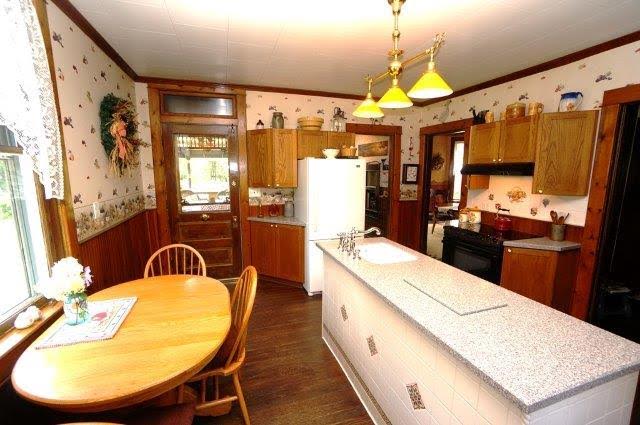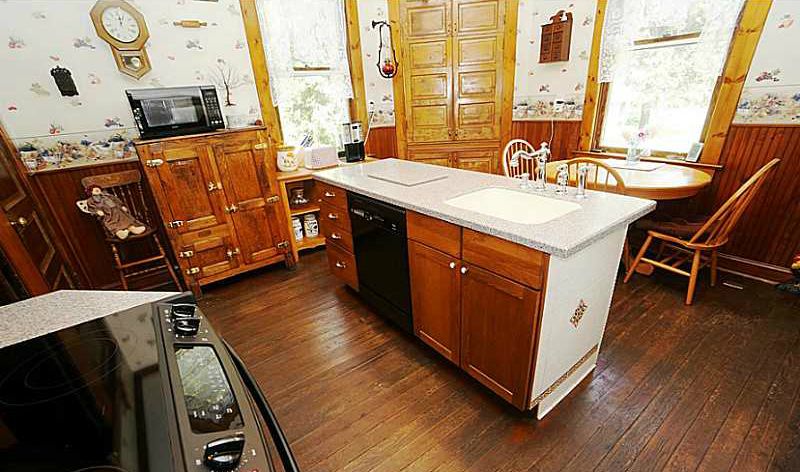 Kristie tells me, "The home was built in 1910 and still has been basically unchanged. Most of its interior elements are original: unpainted plaster walls, windows with distorted glass, hand-grained woodwork, southern pine floors, built-in cabinetry and the grand staircase."

Butler's Pantry: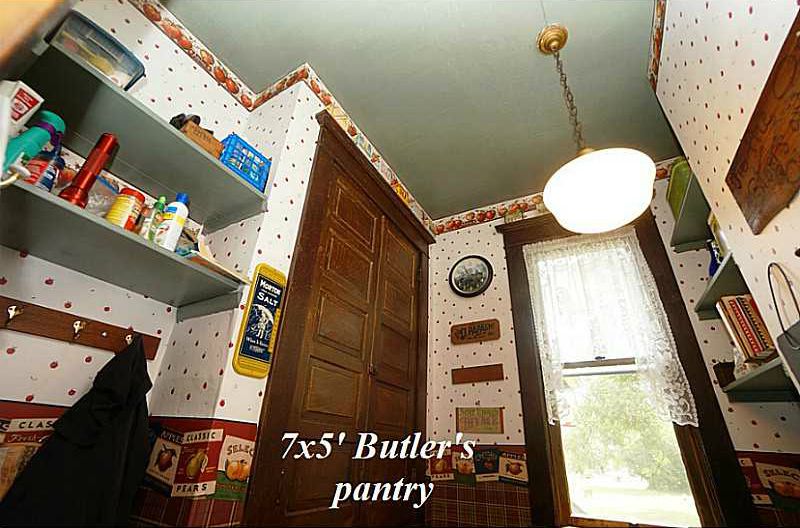 The house has 4 bedrooms: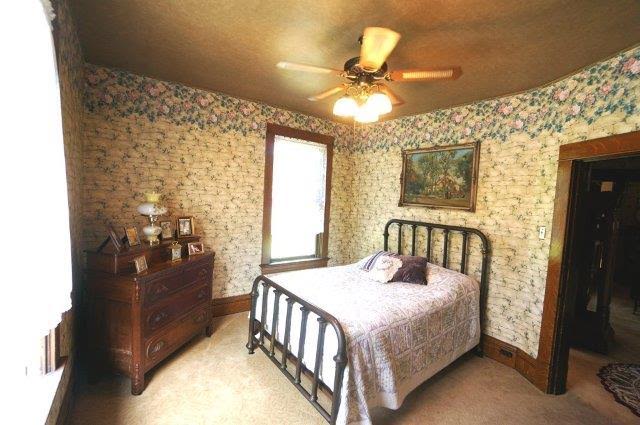 Realtor Dianne Wilk says she wouldn't be surprised if someone turned it into a horror-themed bed and breakfast or something: "People love to be scared. I could see somebody doing something fun with this."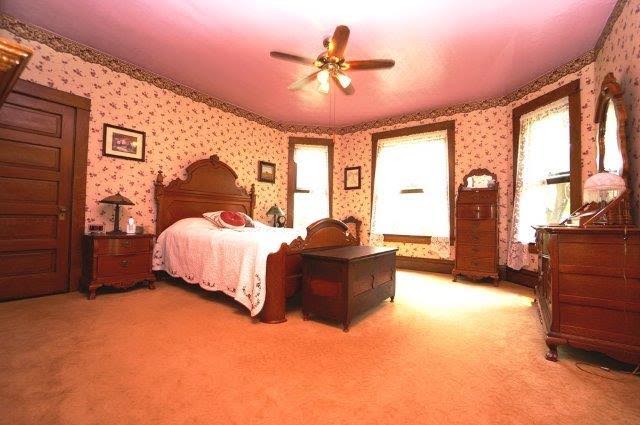 It's scaring me to think of all the work that would go into stripping the wallpaper. 😉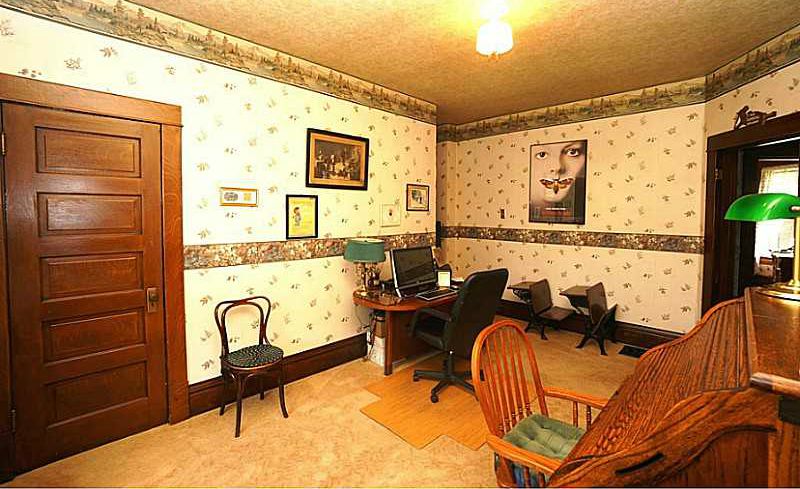 An octagon-shaped upstairs hallway: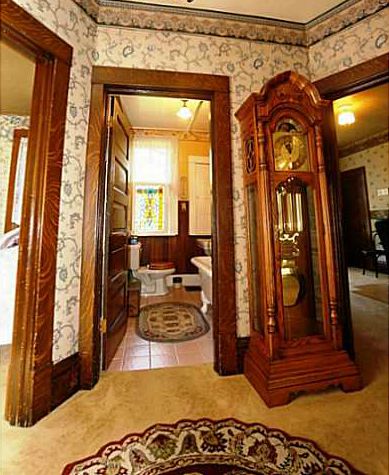 Working gas fireplace in the "Winter Parlor" and door to the rear staircase: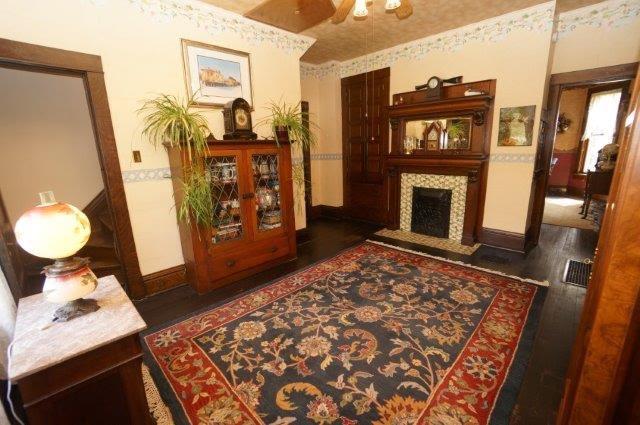 Dome-shaped gazebo on back of the house: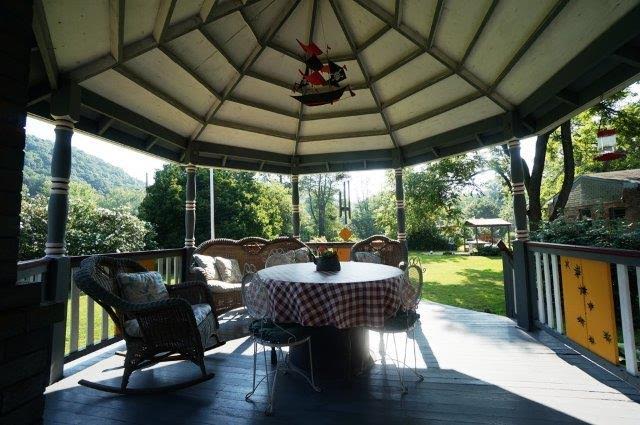 An original Chessie System caboose doubles as the pool house: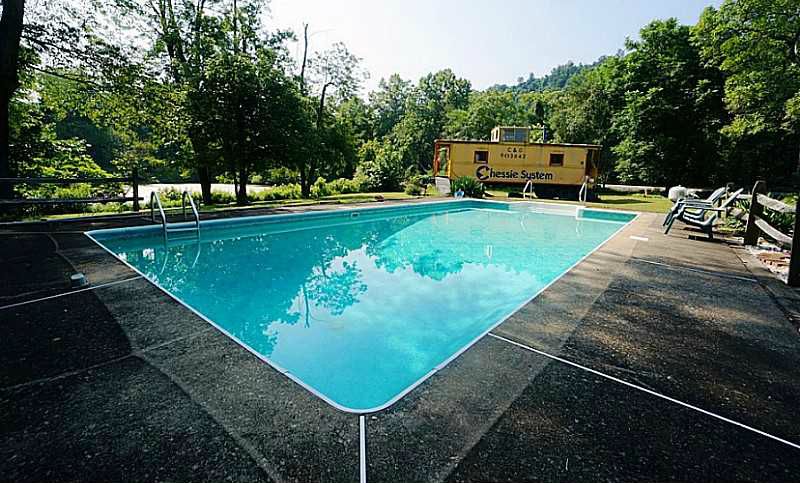 "It's rather bittersweet," Barbara says. "We got married in this home, we raised our son in this home, but we are ready to move on."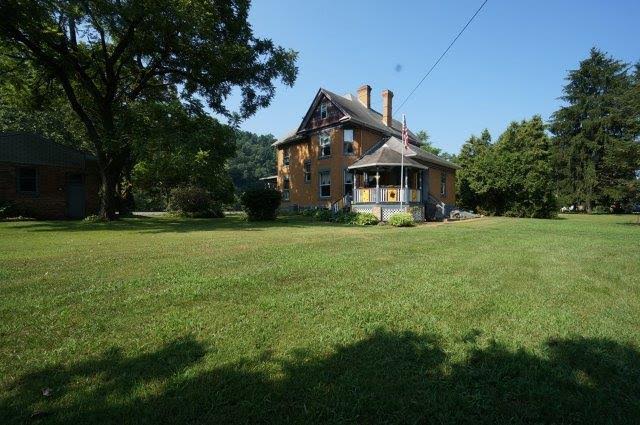 For more photos and information, check the Preferred Realty listing, watch an interview with the homeowners, and read the article in Trib Live. Would you be brave enough to live in Buffalo Bill's house? I think I'd steer clear of the basement, for sure. 😉 

P.S. Visit Houses Onscreen to see more from the movies, including…
(Visited 27 times, 4 visits today)