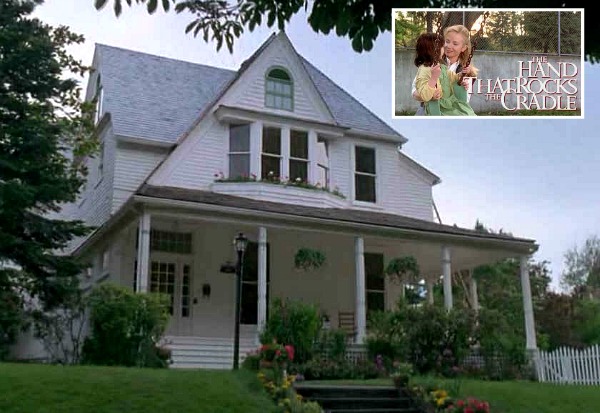 If you're looking for evidence that the best scary movies are set in seriously great houses, then watch the 1992 suspense thriller The Hand That Rocks the Cradle again.
The movie was filmed almost entirely on location at this gorgeous old home in Tacoma, Washington.
Keep scrolling to compare how it looked onscreen to how it looks today!

"The Hand That Rocks the Cradle" House in Tacoma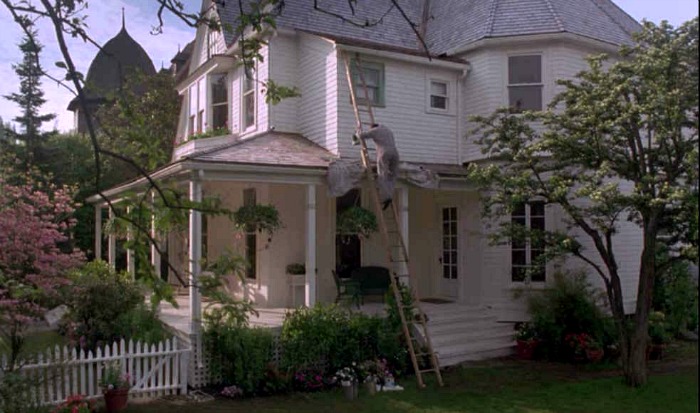 "The Hand That Rocks the Cradle" house was built in 1891.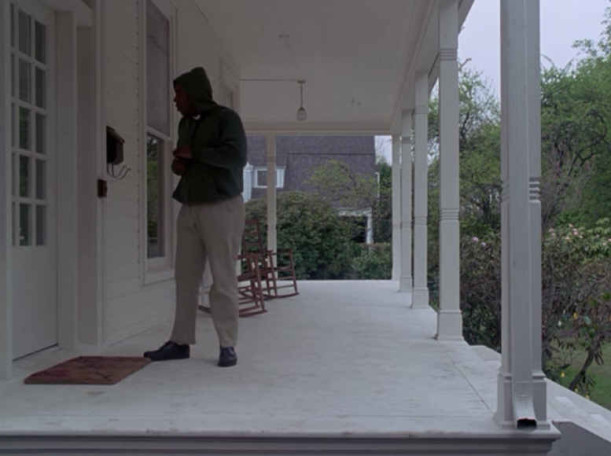 Trulia estimates that it's currently worth about $1.2 million.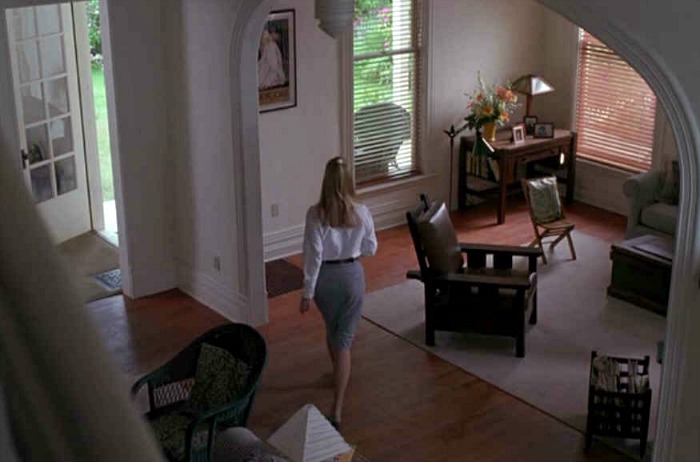 When Rebecca de Mornay lost the role of Tinkerbell in Hook to Julia Roberts, she took this one instead. Probably a career blessing in disguise. She certainly made an impression in her role as evil disguised as a nanny.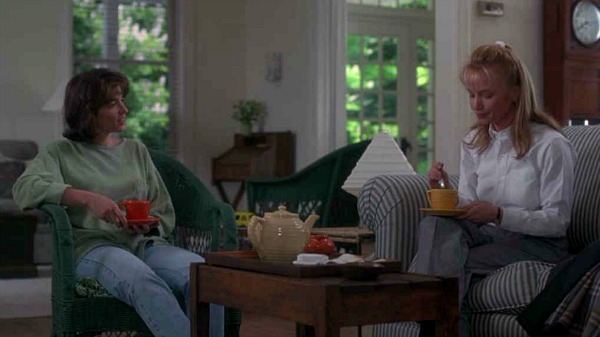 I always think it's funny that Claire (played by Annabella Sciorra) hires Peyton as their live-in nanny because she's going to build a greenhouse in the yard for her plants. As if building a greenhouse in your yard is a full-time job. Is she working on it at night, too? 😉
Oh, well. Suspension of disbelief and all that.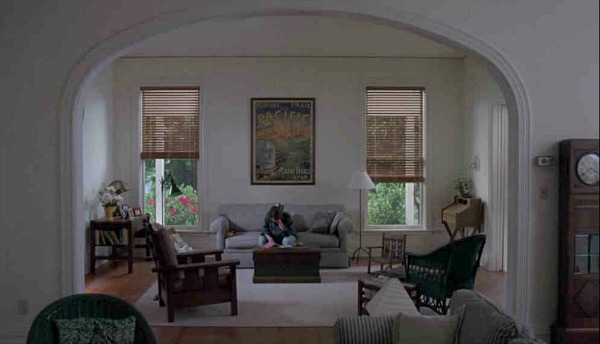 This shot from the living room that shows the dramatic staircase and the doorway into the dining room: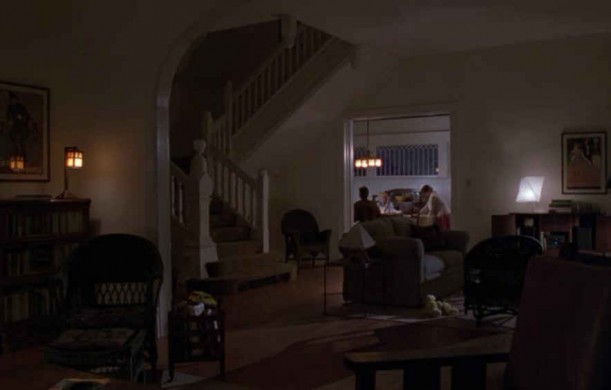 The kitchen is warm and homey with the checkerboard floors and glass-front cabinets: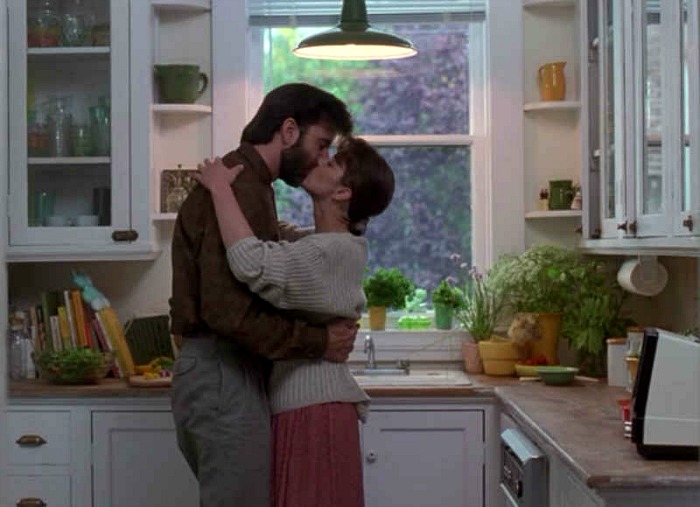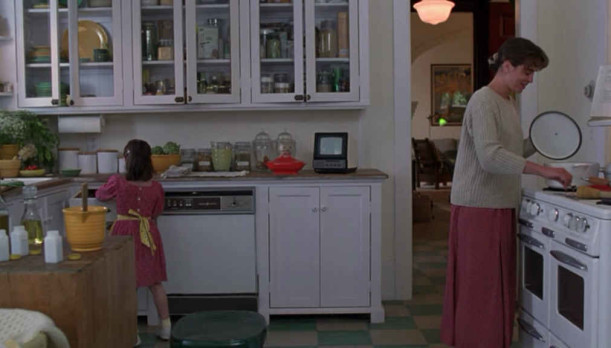 The Dining Room: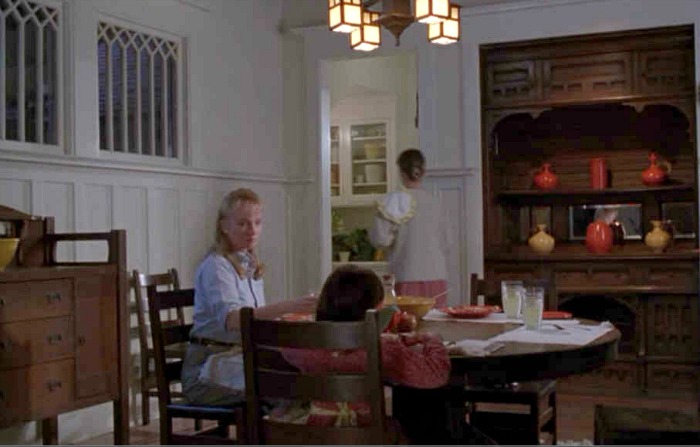 The built-ins, woodwork, and windows in this room are all pretty fabulous.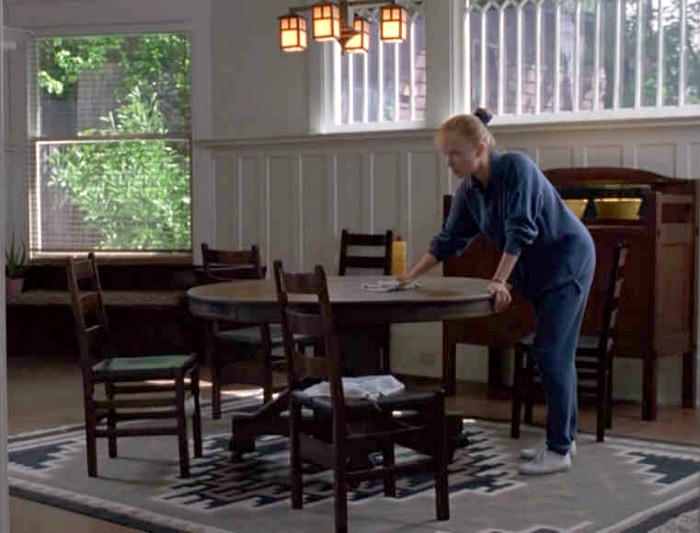 Dad Michael (Matt McCoy) and adorable daughter Emma in the upstairs bathroom: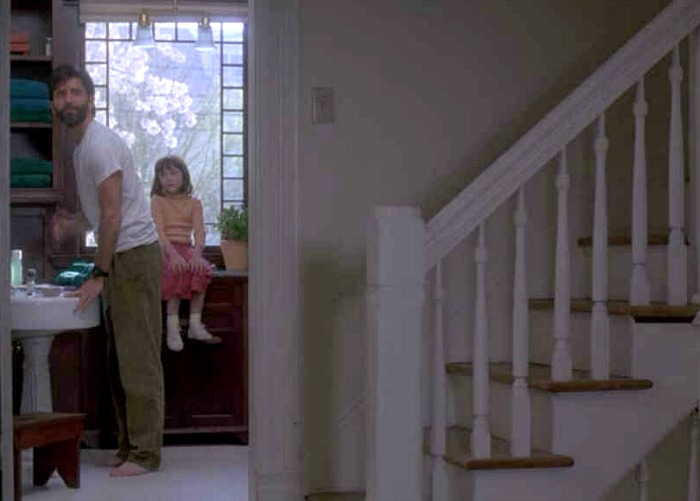 The master bedroom has an entire wall of windows: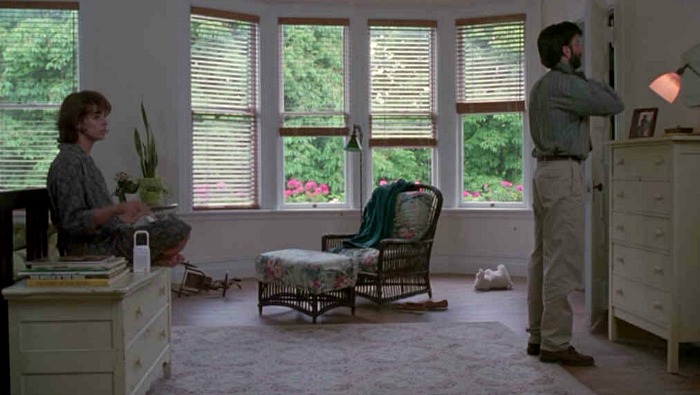 Baby Joey was played by triplets, two of whom were actually girls. His nursery was sparsely furnished
but had a brick fireplace and some yellow accents here and there: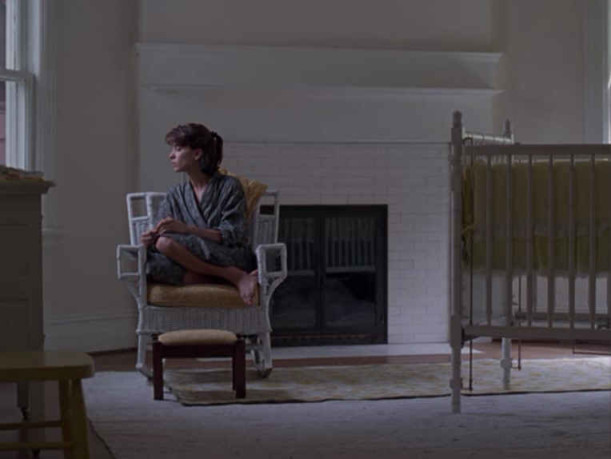 When Claire gets home from the hospital after her asthma attack, she's surprised to find that Peyton
has redecorated the nursery. Now it's blue instead of yellow, and there's a turtle border around the room: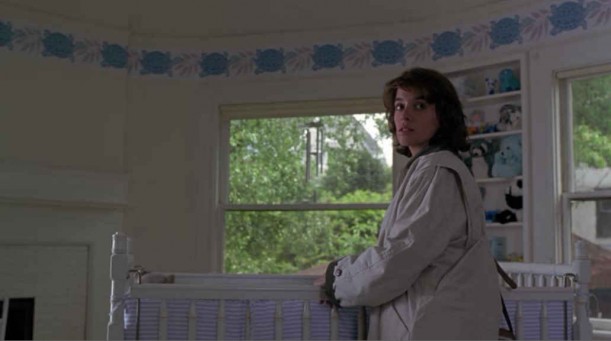 According to Zillow:
"808 N Yakima Ave, Tacoma, WA is a single family home that contains 4,070 sq ft and was built in 1891. It contains 4 bedrooms and 2.25 bathrooms. This home last sold for $785,294 in December 2001."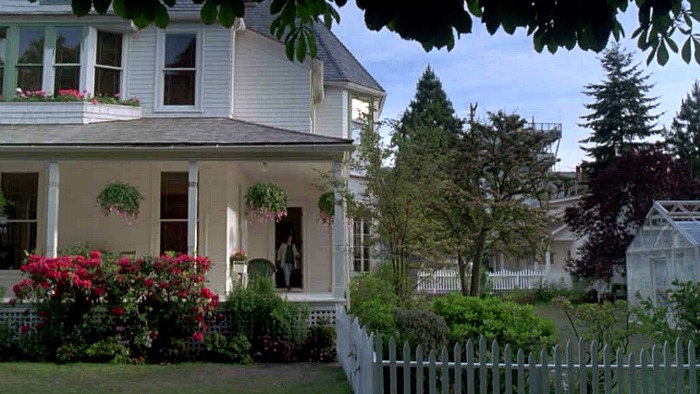 The infamous greenhouse: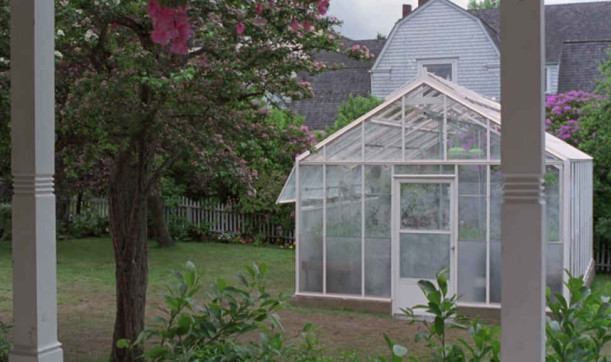 The homeowners kept the greenhouse that was built for the movie. Here's what it looks like today: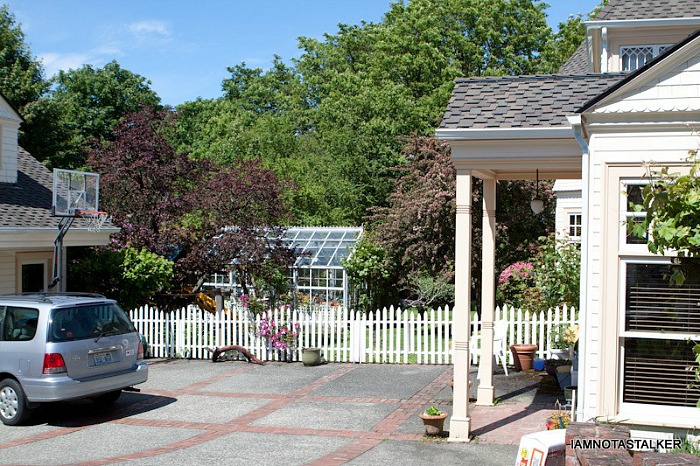 The front of the house in the movie: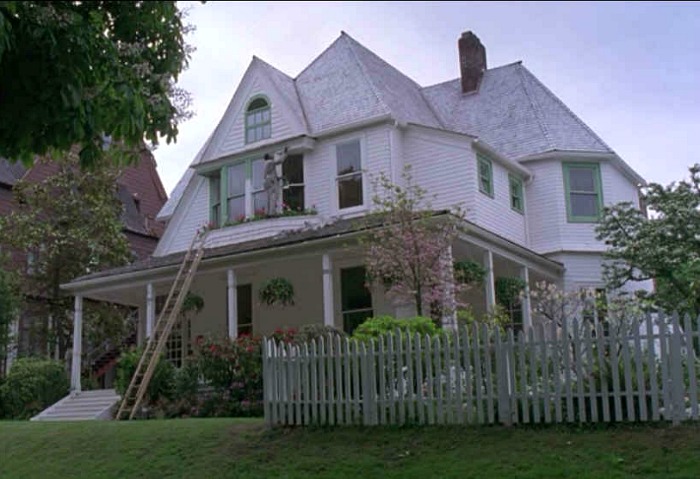 Thanks to Lindsay at I Am Not a Stalker, we can see what the house looks like today.
The Hand That Rocks the Cradle house as it appeared in the movie (below):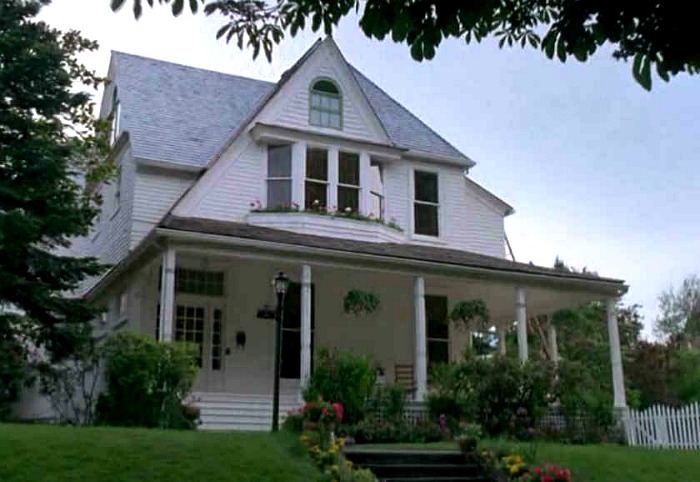 The house from the same angle today: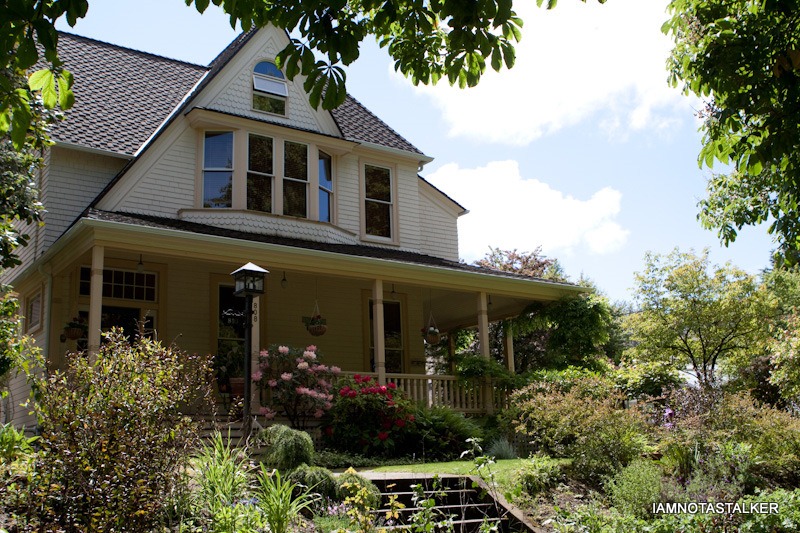 They painted it, but otherwise it looks much as it did in the movie over 20 years ago.
Apparently this is a popular stop on area tours. Everyone wants to see "The Hand That Rocks the Cradle" house!
Go to my Houses Onscreen page to see the other movies I've featured.