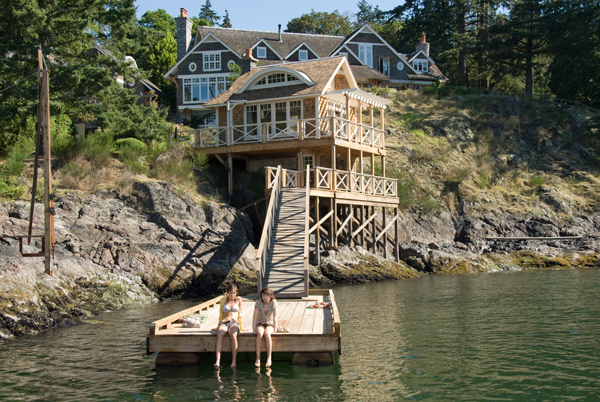 Have you noticed that a lot of scary and suspenseful movies tend to have fabulous houses in them?
Case in point: the one from The Uninvited.
The house sits on 4.9 acres on Bowen Island in British Columbia with 550′ of waterfront.
It's on the market right now, so let's take a look!

The House from "The Uninvited"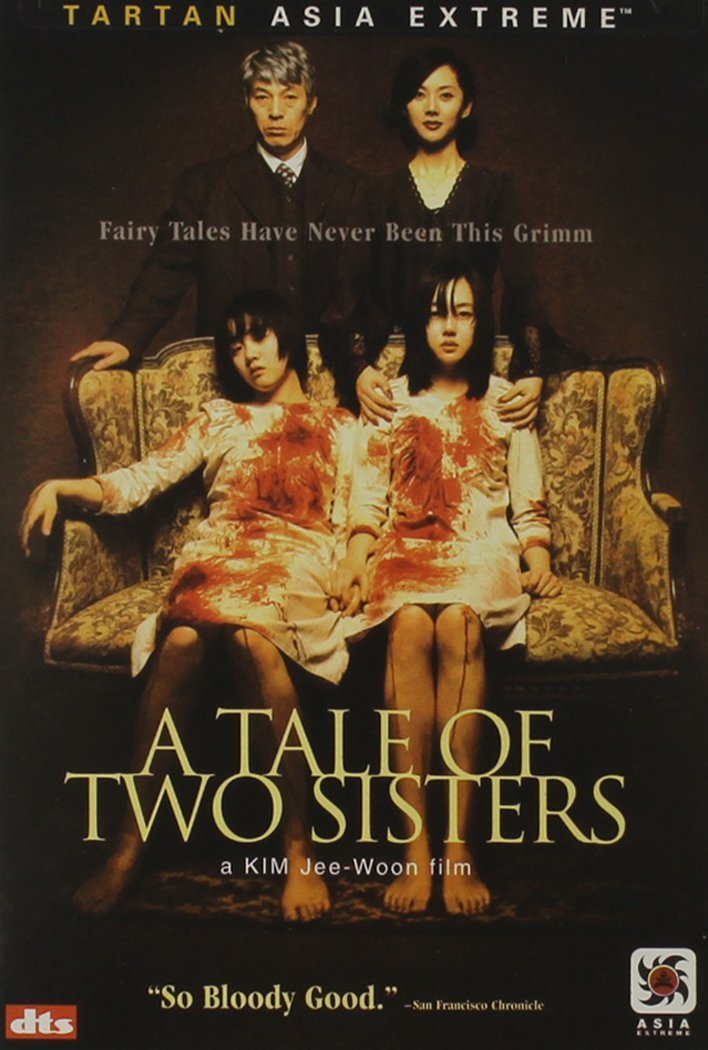 The Uninvited is a remake of the Korean film A Tale of Two Sisters.
It's about a troubled girl who returns home from a mental hospital to discover that a new, possibly evil stepmother has moved into her home (Elizabeth Banks).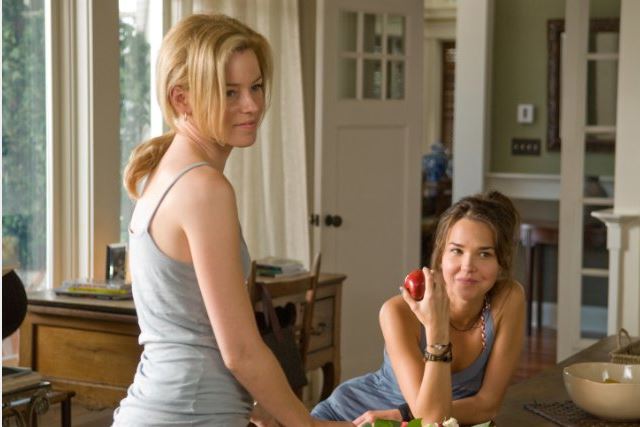 Producer Walter Parkes says he fell in love with the property:
I would say 75% of this story takes place at the house, and really, in any given movie there's some element that if you didn't get that element, you couldn't make the movie. The specific issue on this (project) was the house.
We went all over America. We went all over Canada. We had scouts in New Zealand.
But I have to say, I've never seen a location like this. I've never found a place that is so perfect for a movie, so evocative, that suggests the family is both welcoming and kind of foreboding."
Filming a Scene in the Kitchen:

According to the Edmonton Journal:
The location needed…an entire redecoration on the inside to ensure the eight-year-old structure looked "lived in" and suitably intellectual.
Antiques and artwork were rented locally and some "insanely expensive" wallpaper was imported from Britain to give the house a "writerly" feel.
In the film, David  Strathairn plays a successful novelist.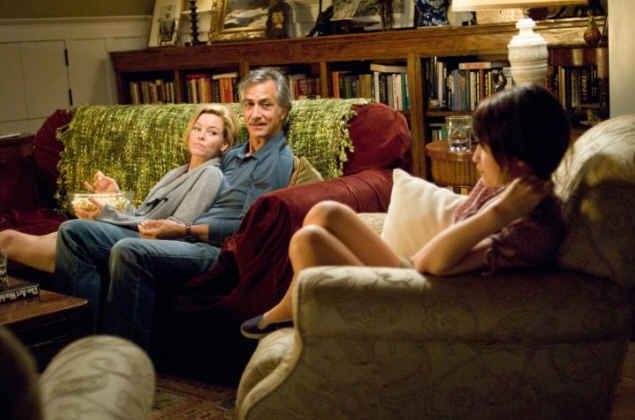 A two-story boathouse was built at the water's edge for the film.

Have you seen the movie? Did you guess the surprise twist at the end?

The house is listed for $6.95 million. For more info, check the listing by Hal Barber.

Update: The 4.9 acre estate reportedly sold at asking price.

Visit my Houses Onscreen page to see the other movies I've featured, listed A-Z.