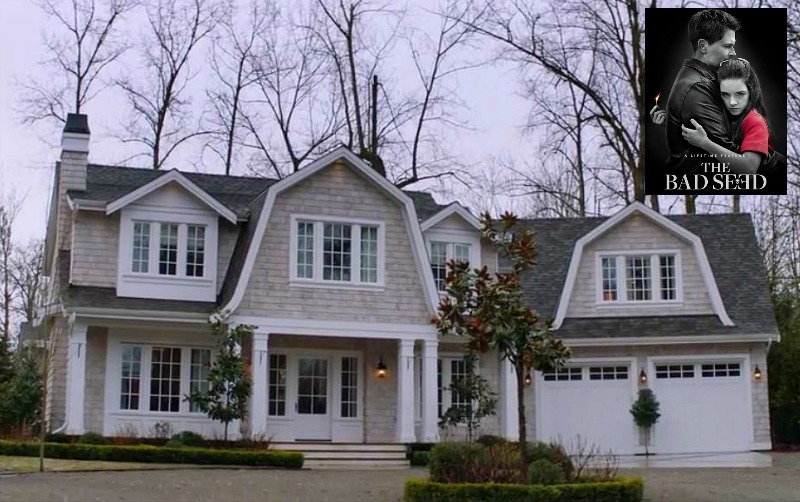 "What would you give me for a basket of hugs?" Rob Lowe asks as the doting single-dad in Lifetime's The Bad Seed movie. His daughter Emma smiles. "A basket of kisses!"
When he leaves the room, she turns to the mirror and practices the line some more. "A basket of kisses! A basket of kisses!" I probably would've gotten a chill during that scene if I hadn't been distracted by the pretty house it was filmed in.
They shot The Bad Seed remake on location in this beautiful shingle-style house in Langley, British Columbia (Canada). Take a look!

The House from "The Bad Seed"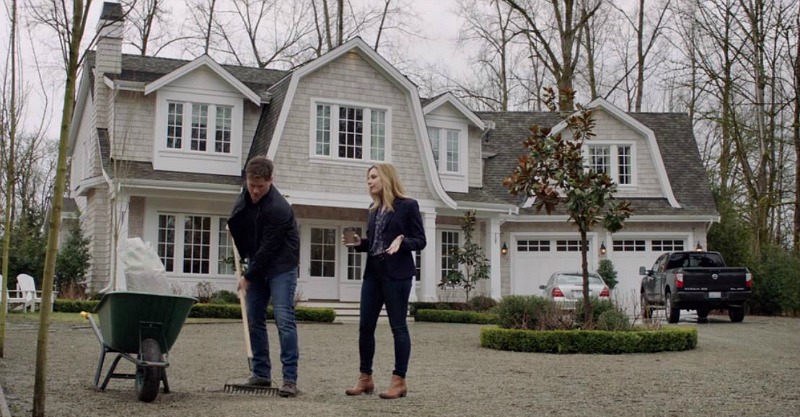 Rob Lowe directed the remake. I found it fairly entertaining, and the house held my attention, but it didn't get great reviews. Indie Wire called it "A Basket of Misses."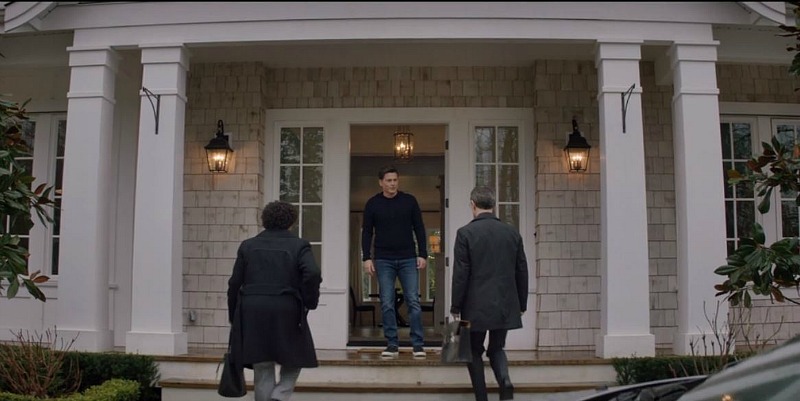 In the movie, David (Lowe) says this is an old house he and his wife bought and updated.
The real house is a fairly new one, built in 2016 by blogger Monika Hibbs.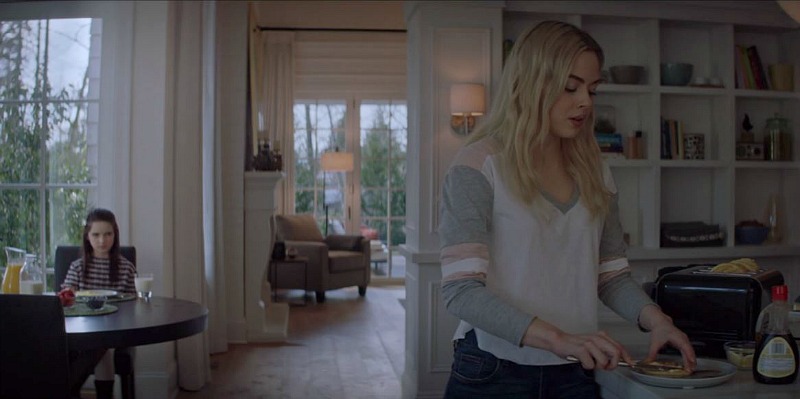 There are only two chairs at the kitchen table, for father and daughter: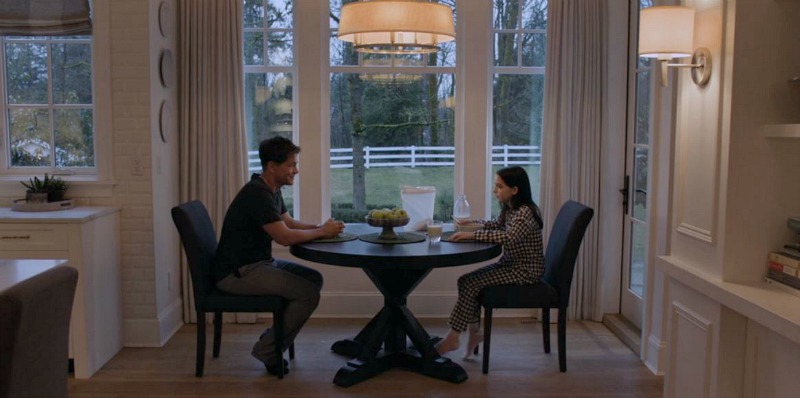 I just kept taking screenshots of the kitchen because I liked it so much.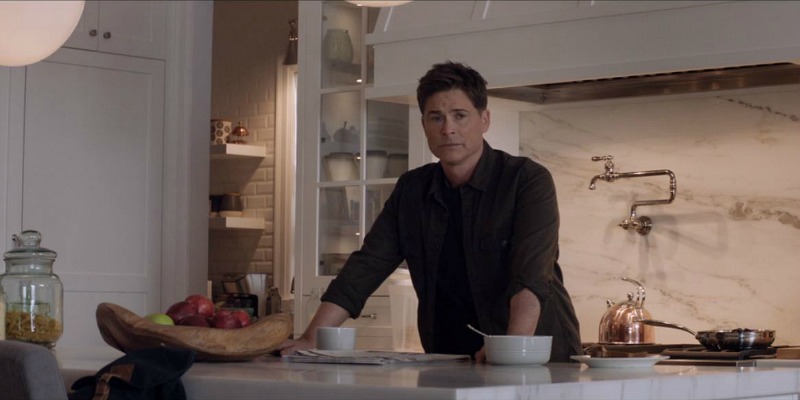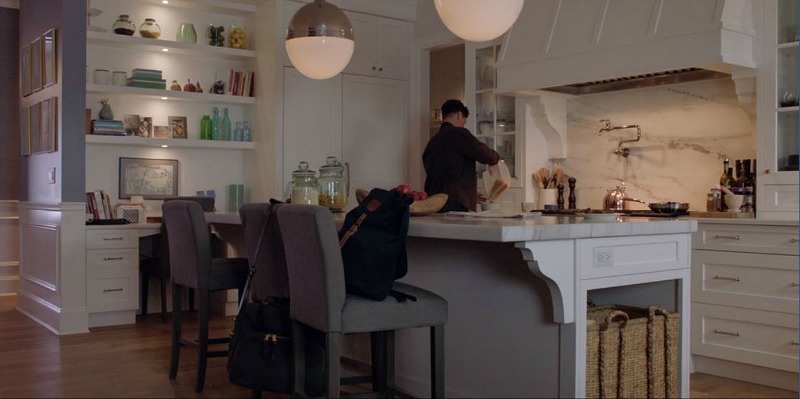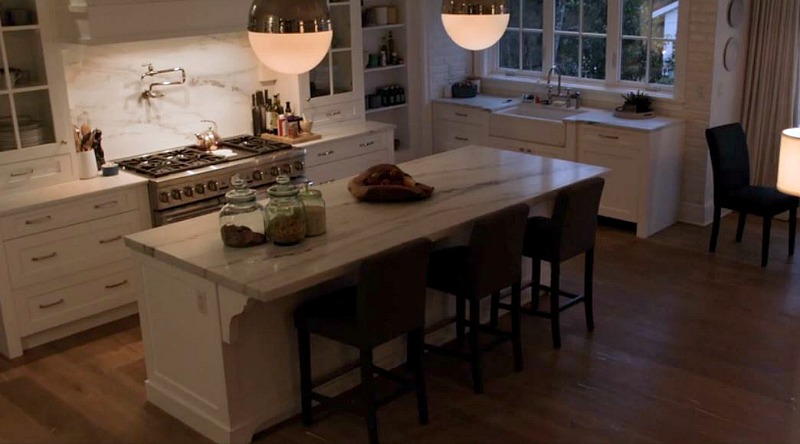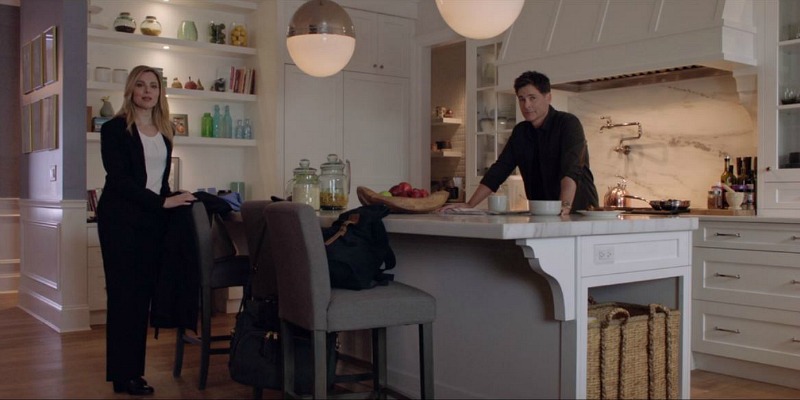 Emma's Bedroom: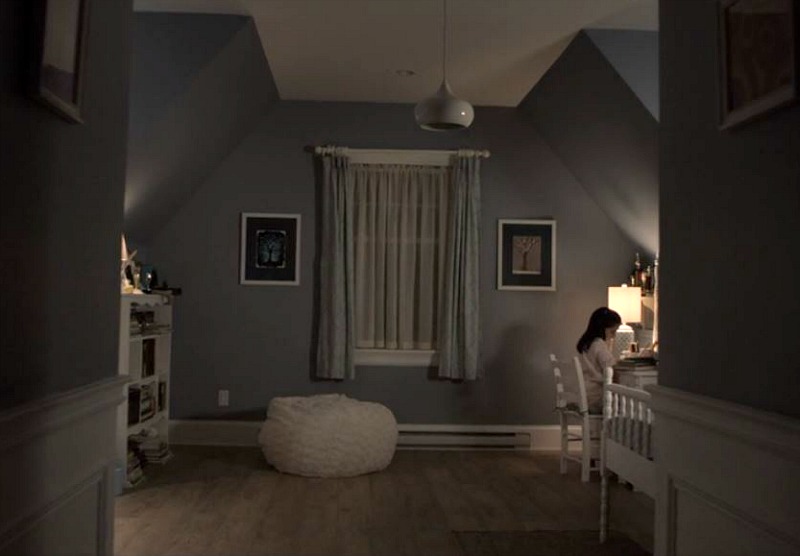 You can read my post about it here.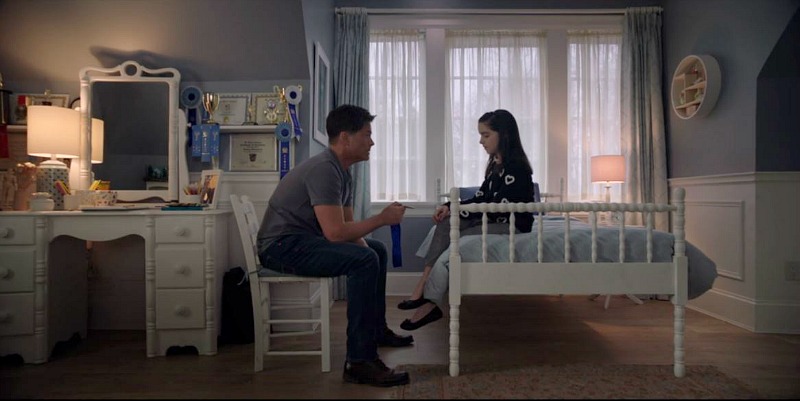 The listing said:
Architecture by the award winning Su Casa Design, this home has it all! Real hardwood floors (wide plank white oak), marble throughout including Colorado Gold Calcutta countertops, Thermador appliances, custom millwork, custom window treatments, 15′ California LaCantina doors perfect for indoor/outdoor living, custom limestone mantel with hidden TV above, and built-in speakers throughout.

Monika says it was fun having them film the movie in their house.

Visit her blog and follow her on Instagram to see photos she took while she was living there.

She designed the house, and the architecture was by Su Casa.

To see more, check the listing by Mike Marfori.