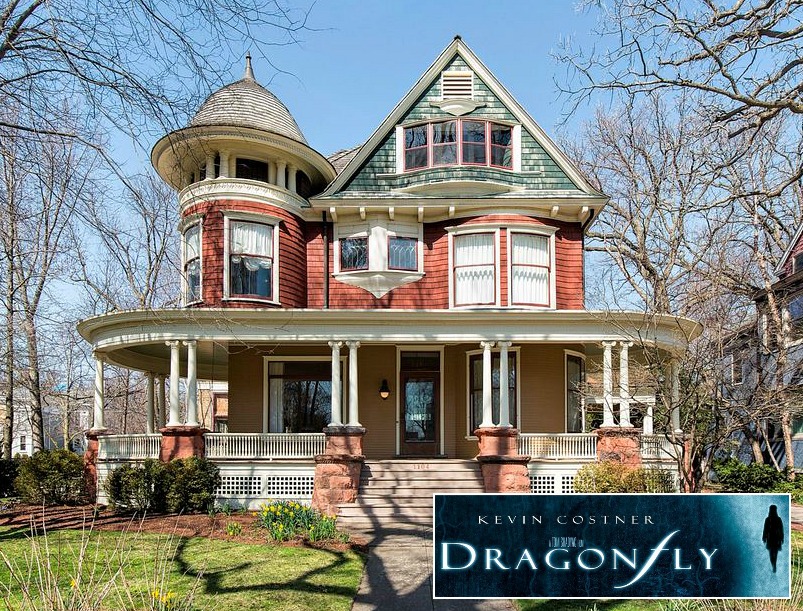 In the 2002 drama Dragonfly, Kevin Costner played Joe Darrow, a man whose late wife was trying to communicate with him. This was their big, beautiful house, where her spirit kept him awake at night. She left clues for him to follow, like mysterious symbols she marked on the windows.
When I watched the movie, I was thinking, "I sure hope none of my loved ones ever decides to haunt me like this!" But in the end, it turned out his wife had a good reason for sending him messages from the great beyond, so I guess the haunting was justified. 😉
This gorgeous Queen Anne was built in 1895 and is in Evanston, Illinois. It's on the market for about $2.3 million, so let's take a look!
Note: This post contains affiliate links that may pay me a commission without changing the price.

The Queen Anne from "Dragonfly" in Evanston, Illinois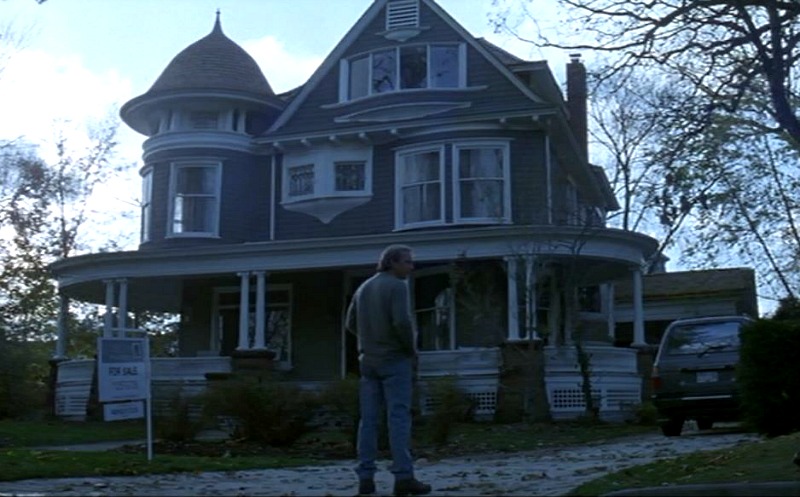 In the movie the exterior was gray with white trim. It's much more colorful now.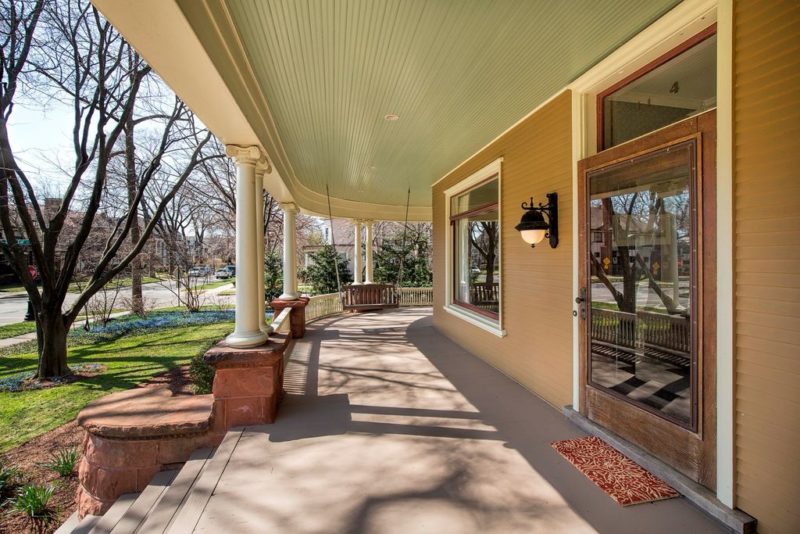 This house had me at the wrap-around porch and the dome. Swoon.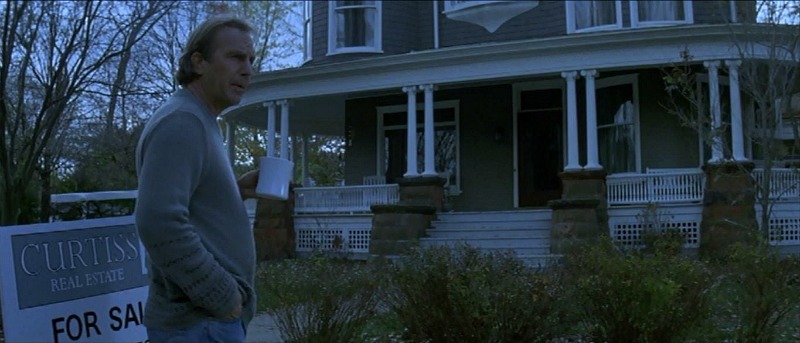 The listing says:
Beautiful historic Queen Anne landmark built in 1895. After a fire, a 16-month restoration of the home earned a preservation award. Every detail painstakingly restored based on original drawings for home. Large windows and original woodwork preserved and enhanced.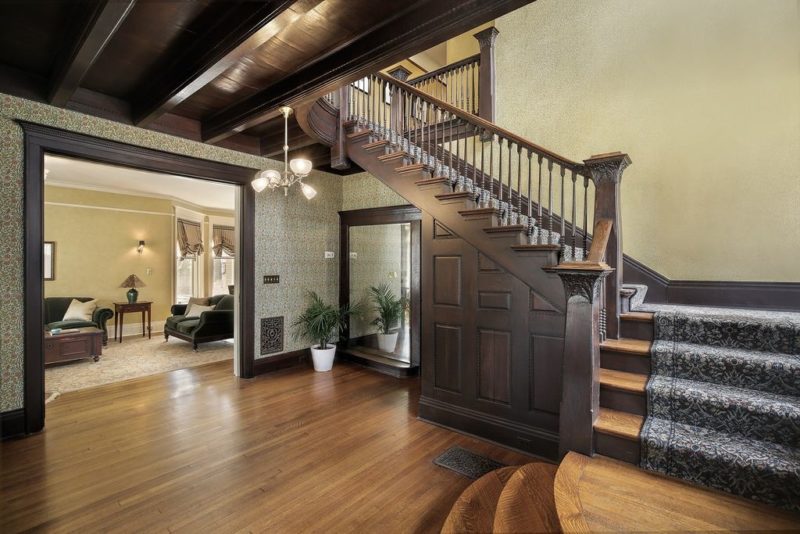 "Exterior with hand-dipped wood shingles, cedar shake roof with all new copper gutters, covered front porch, porte cochere. Massive pocket doors fully restored and operational, mahogany woodwork, heated sun room, and six fireplaces."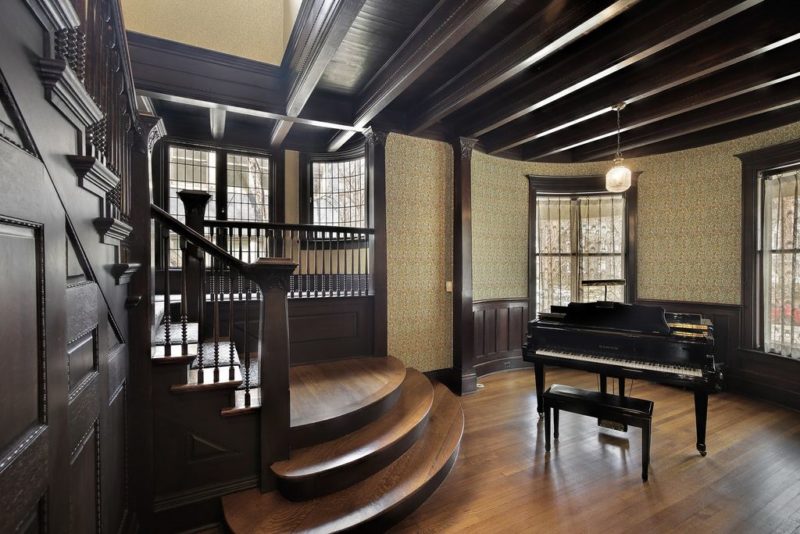 That entry hall and staircase are show-stoppers.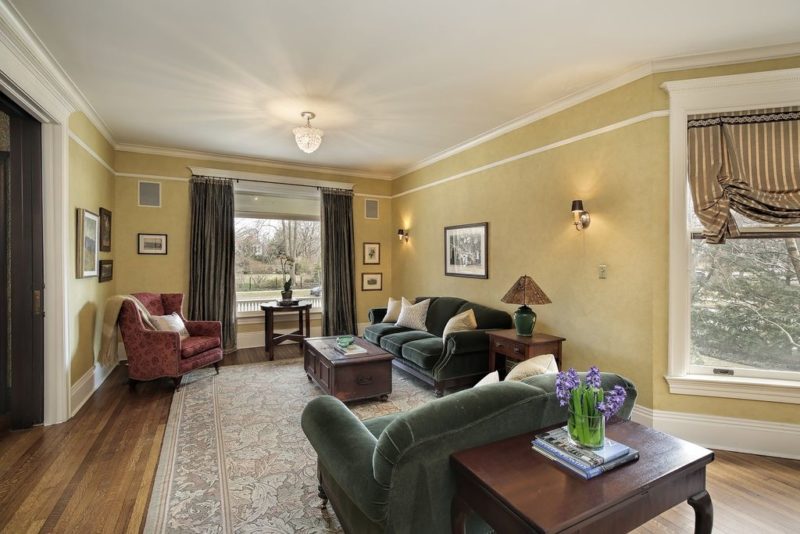 It's a big house with 6,000 square feet.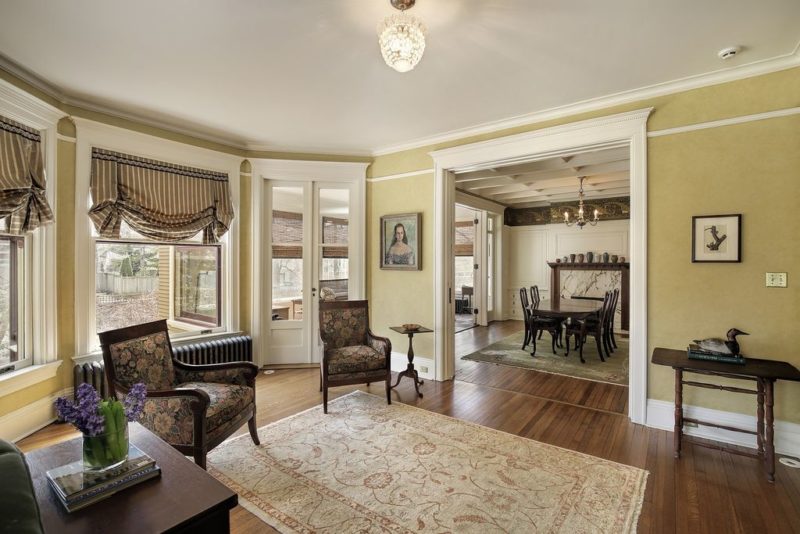 Dining Room: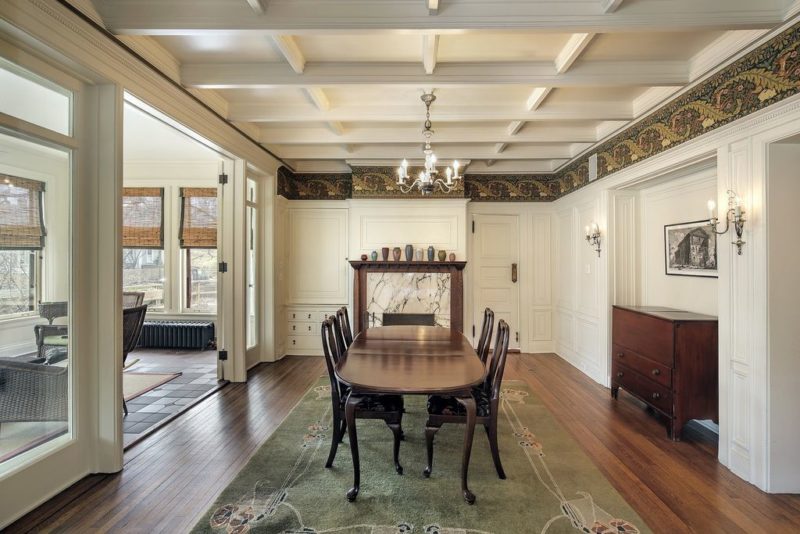 The Sunroom: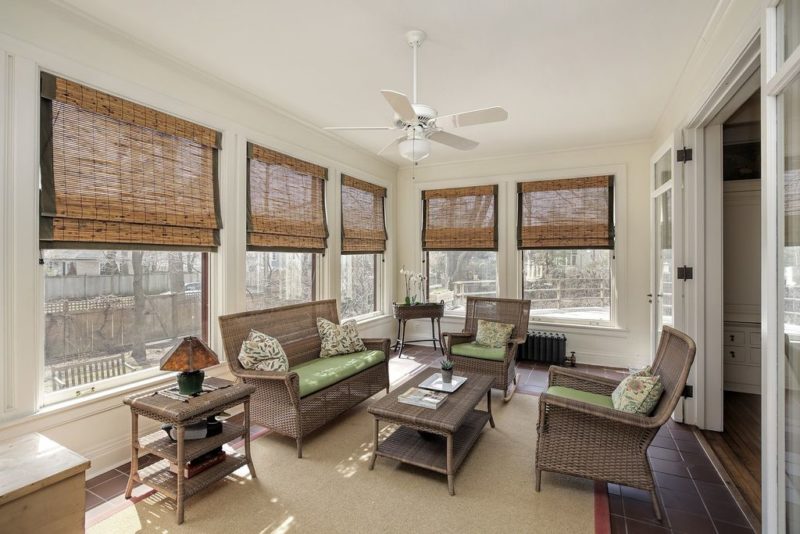 The Kitchen: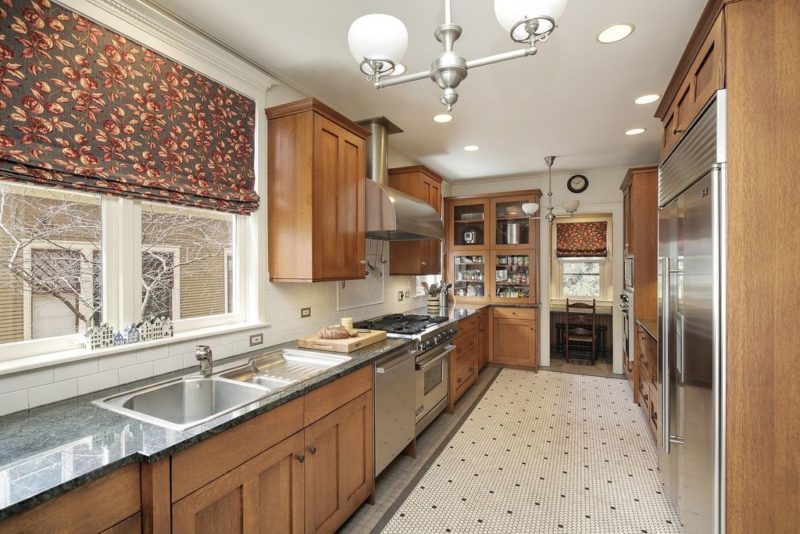 I'm guessing the interiors were separate sets built for the movie because, while similar, they didn't match.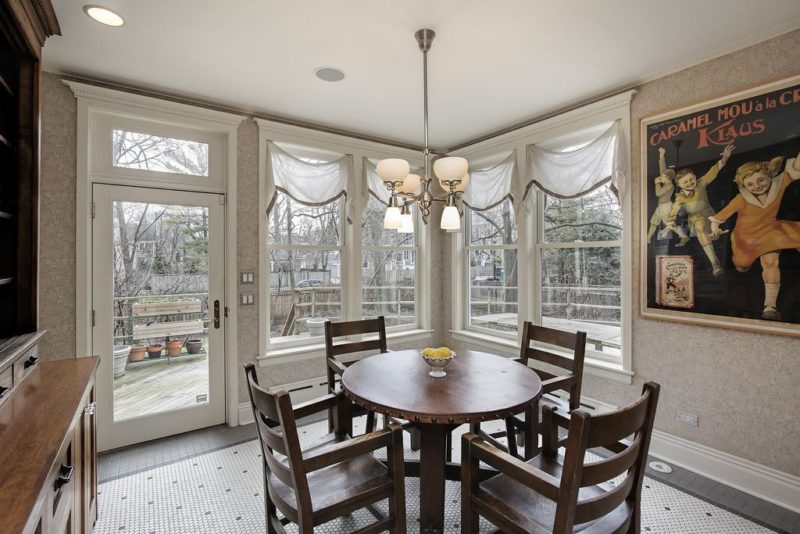 For instance, here's how the kitchen looked onscreen: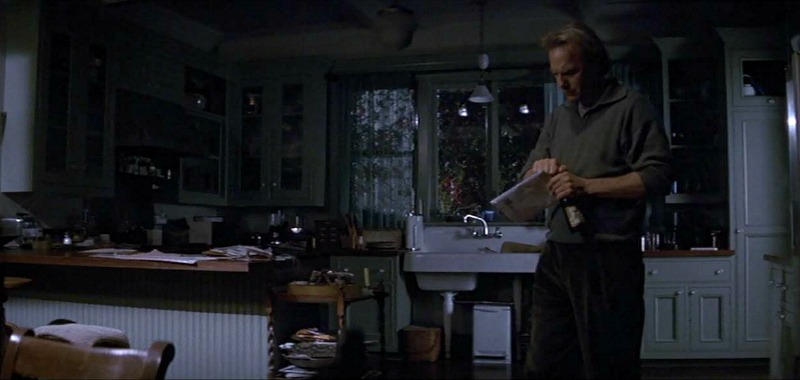 Every scene inside the house took place at night, with very few lights on, making it tough to get decent screenshots. From what I could see while squinting at the TV, though, the movie's rooms were different from the real thing.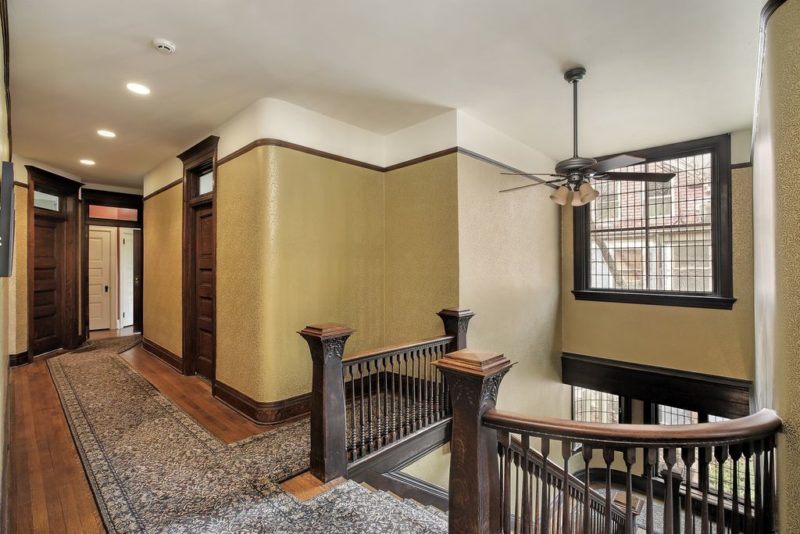 The house has 6 bedrooms + 4.5 baths.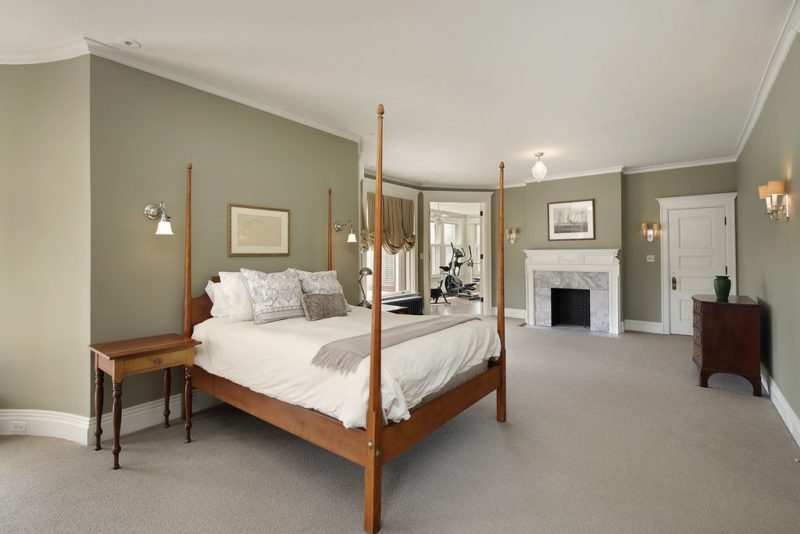 So many great reading spots in this house, like the turret nook (for me, it's all about where I'll sit with a book!):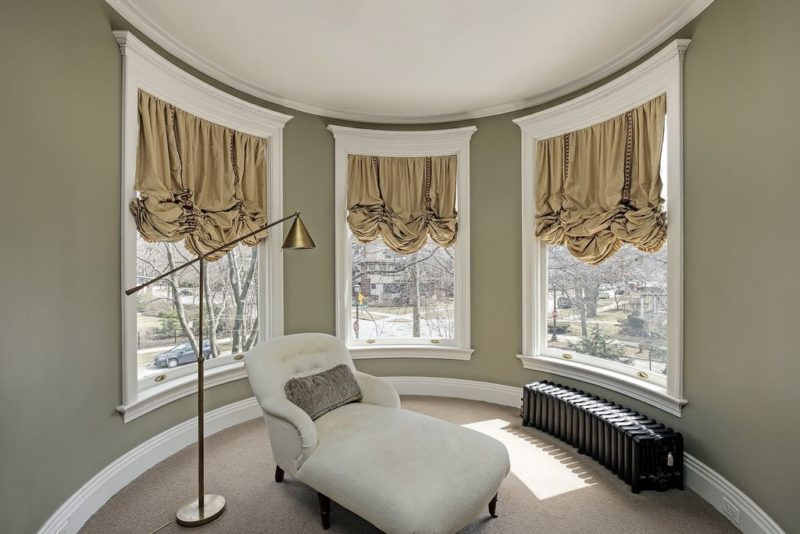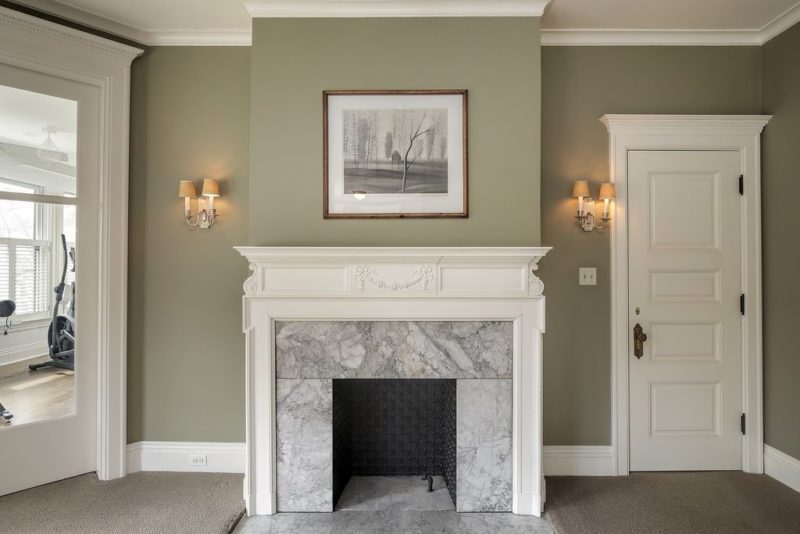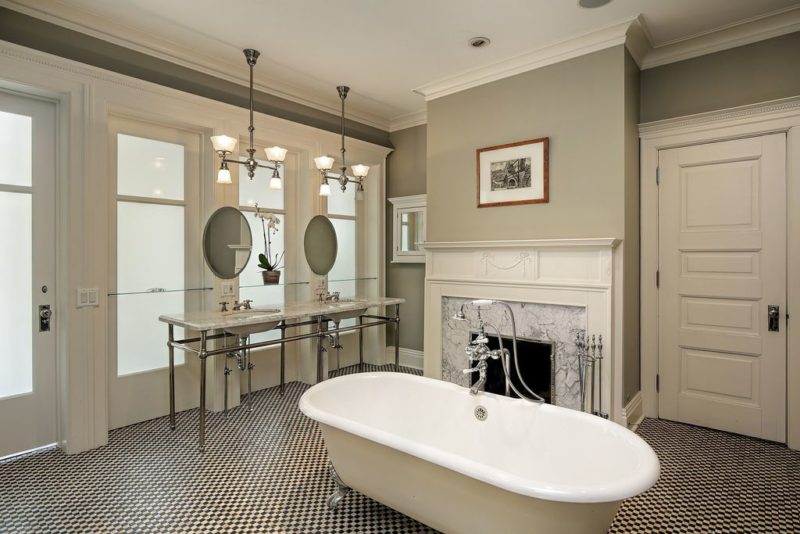 "The third floor was rebuilt with 2 offices, 2 bedrooms, bath, and 'disappearing dome' rebuilt from original plans."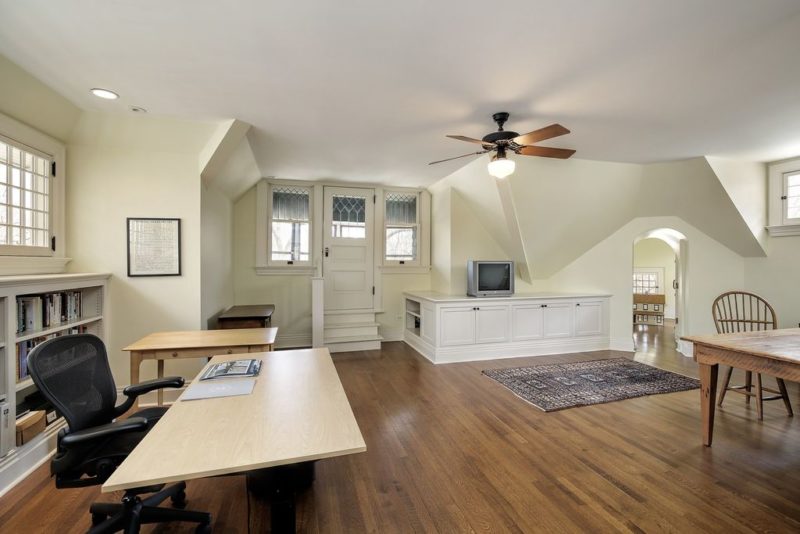 An eagle-eyed reader named Katie tracked down the real house after catching the address on a package sent to their home in the movie. They changed the street name, but the rest is the same. That's some great sleuth work right there, and another reason why I love my readers. 🙂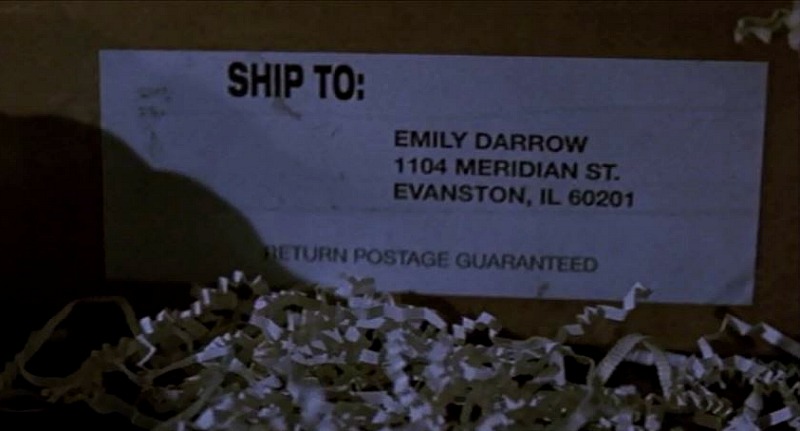 Then, when she found it, it happened to be on the market. Great timing!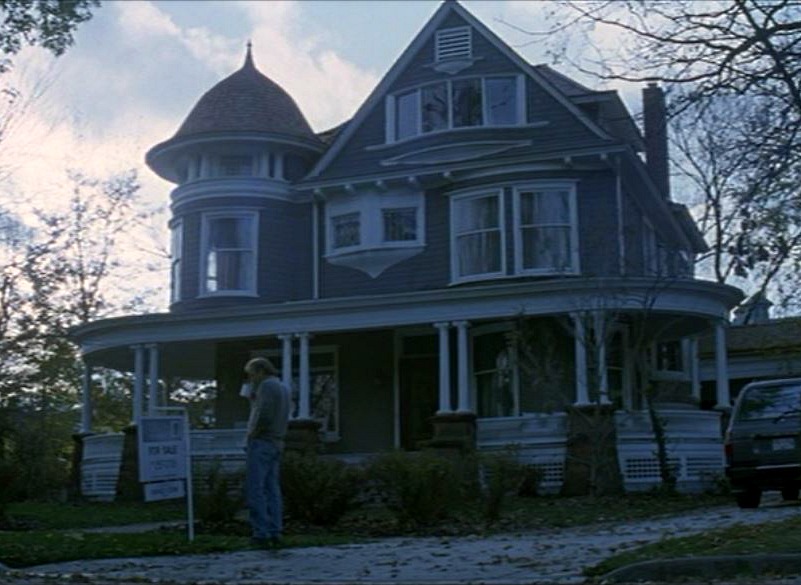 If you want to see the movie, Amazon has the DVD (affiliate link):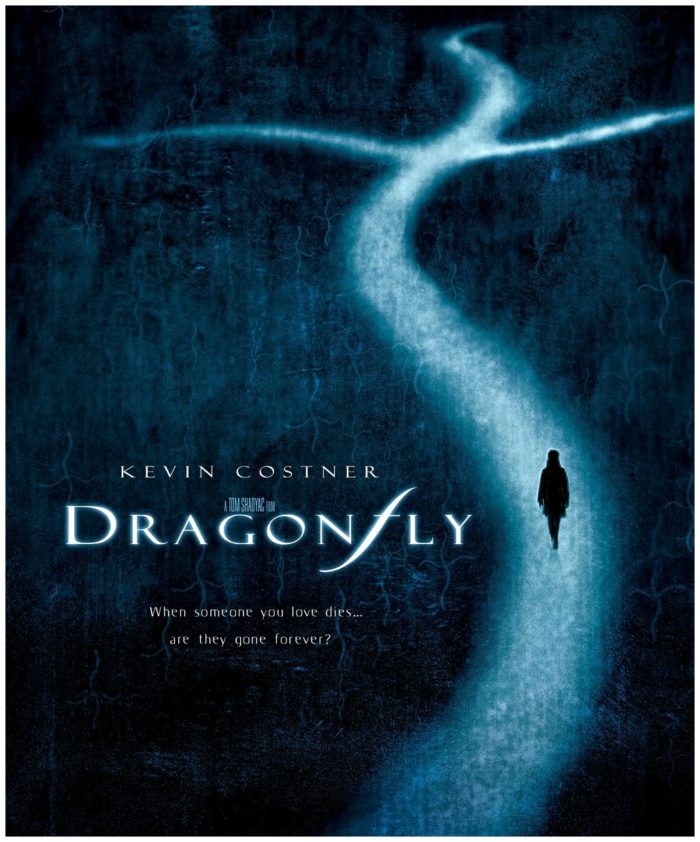 I didn't see the ending coming, and I'll admit it made me cryyy…
Here's how the house looks on Google Street View, with the one Kathy Bates's character lived in next door:
What a gorgeous street to live on. I'd love to take evening walks in a neighborhood like this.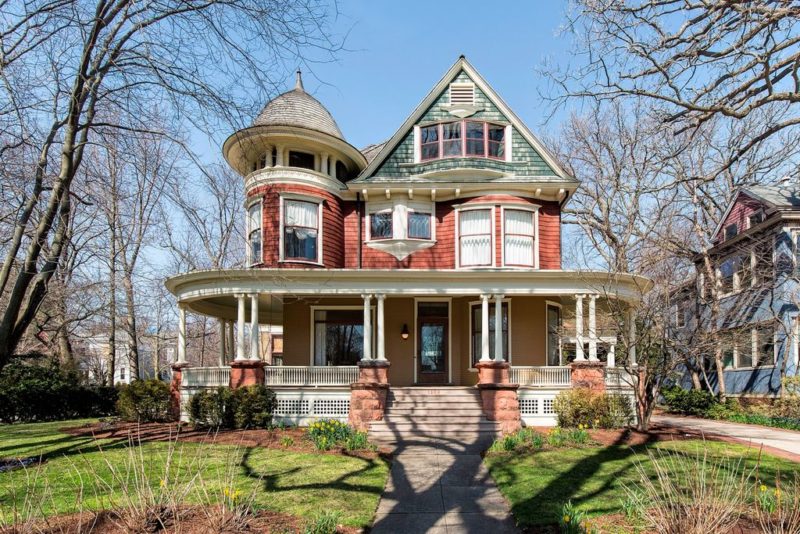 They don't build houses like this any more, so it makes me happy to see it so beautifully restored. Want it? For more photos and information, check the listing held by Sally Mabadi.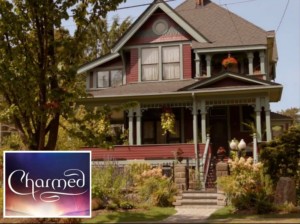 Oh, my gosh, you guys. Did you watch the new Charmed reboot on The CW? I was curious about the kind of house the witches would…
Here's a little friendly advice for you. If you're a scaredy cat like I am, then don't watch The Haunting of Hill House at night…