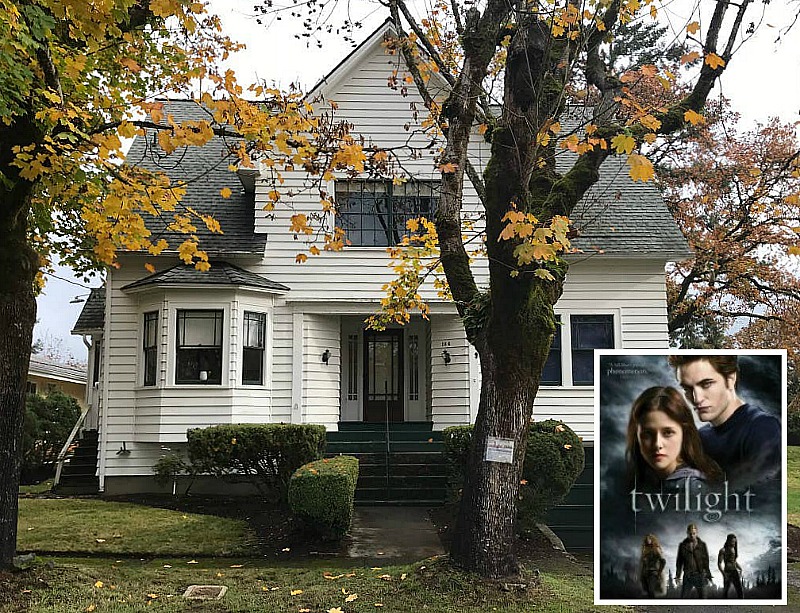 Can you believe it's been 10 years since Twilight hit theaters? When I started blogging in 2008, it was all people could talk about, and the houses from the movie were some of the first ones I featured.
Bella Swan's house is on the market in Oregon, so I thought it would be fun to revisit it. Take a look!
2019 Update: The house has since sold and is now an Airbnb that you can rent on your next vacation to St. Helens. Photos and information below.
Note: This post contains affiliate links which may pay me commission without affecting the price.

Bella Swan's House from "Twilight"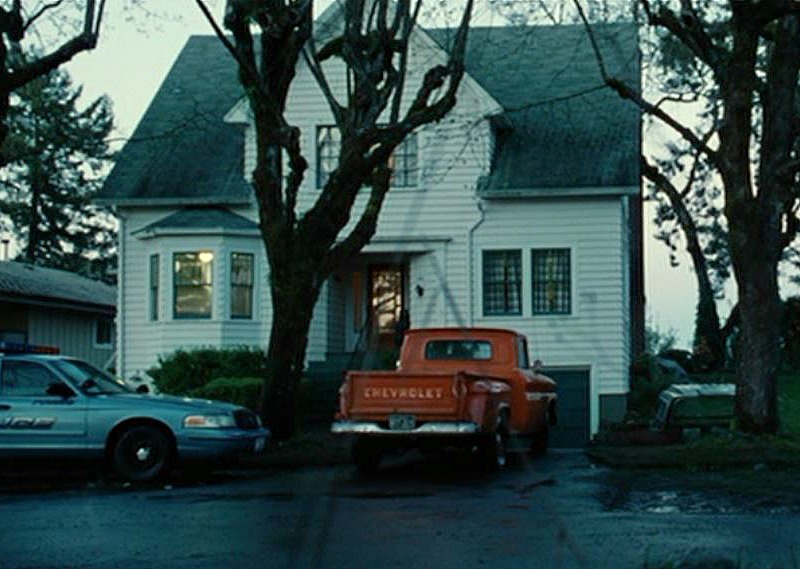 The house they used for the movie is in St. Helens, Oregon.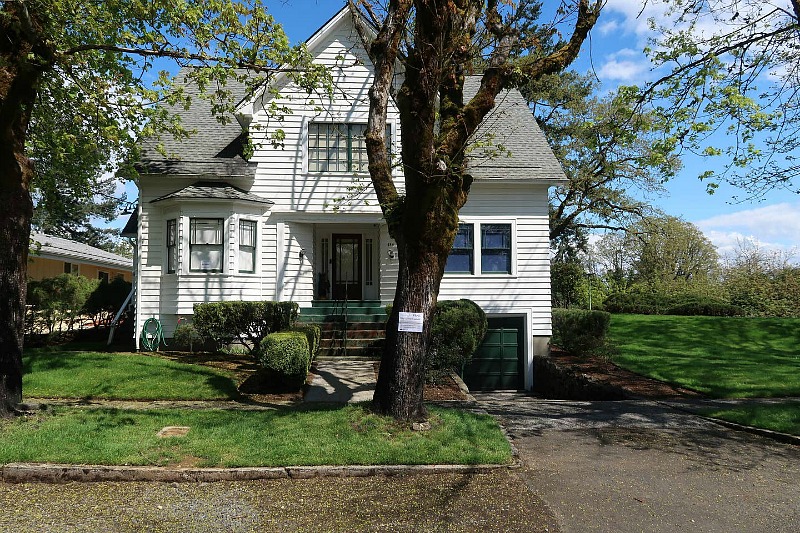 It looked a lot gloomier in the movie because it was supposed to be in Forks, Washington, where it rained all the time and was therefore perfect for vampires.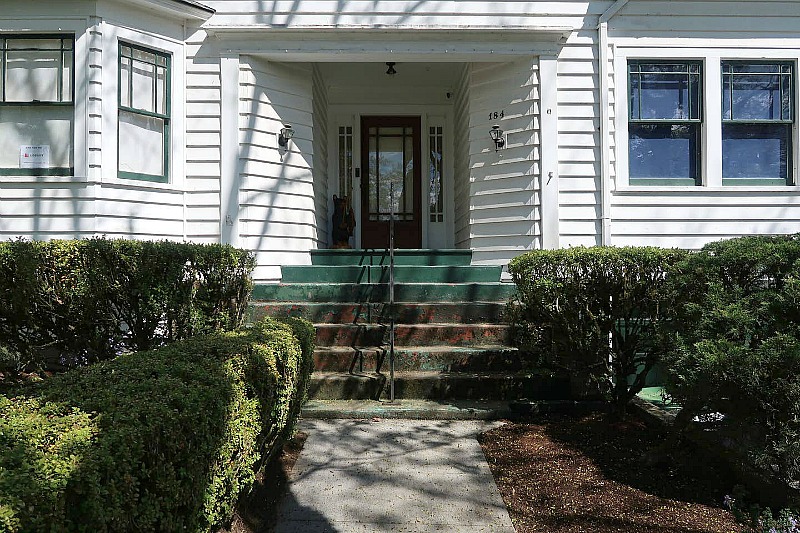 The scenes that took place in Bella's house were filmed here on location.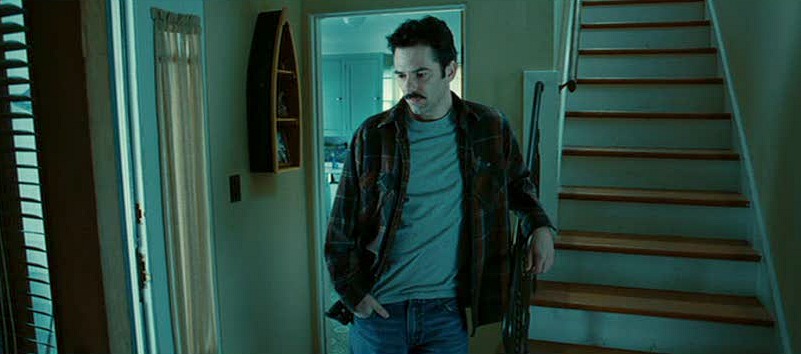 Here's how the entry hall looked when they were filming a scene (from the special features on the DVD):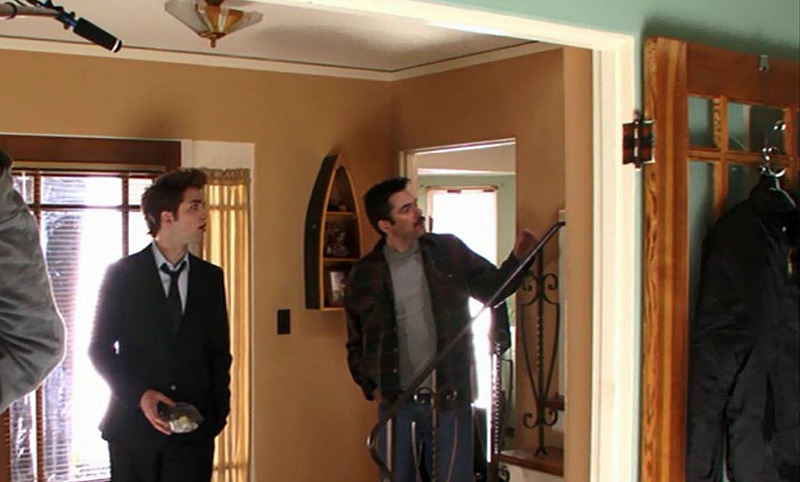 The staircase looks pretty much the same today (below):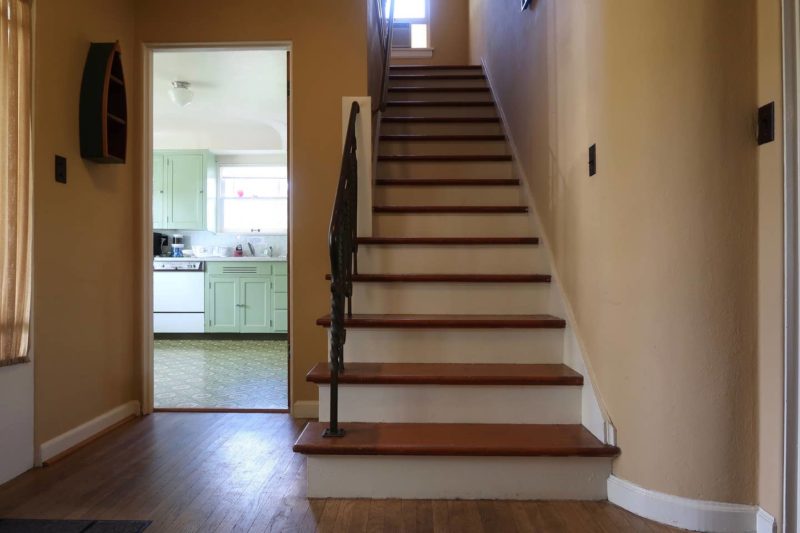 "I've kept the house as it was from the movie. The choices the filmmakers really made the house shine.
"I sat down to watch the television and a trailer for Twilight came on the screen. To see a picture of the very house you're sitting, in followed by an image of the very room you're in, is a sensation that very few will ever know."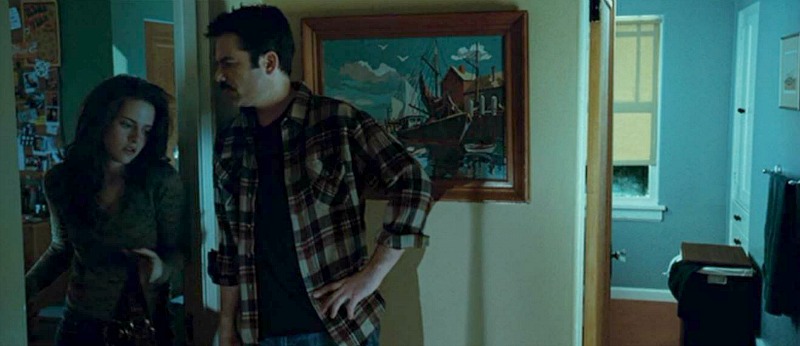 Bella's Green Bedroom: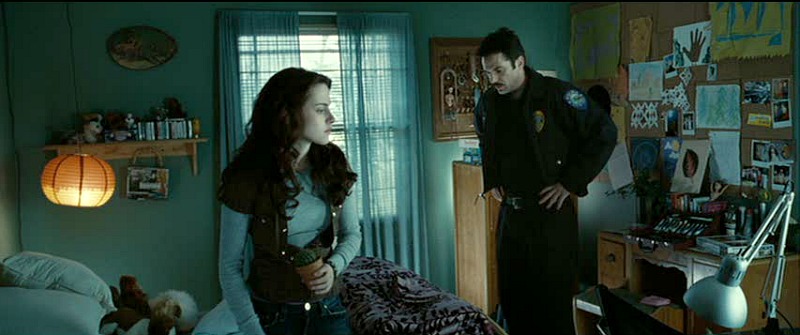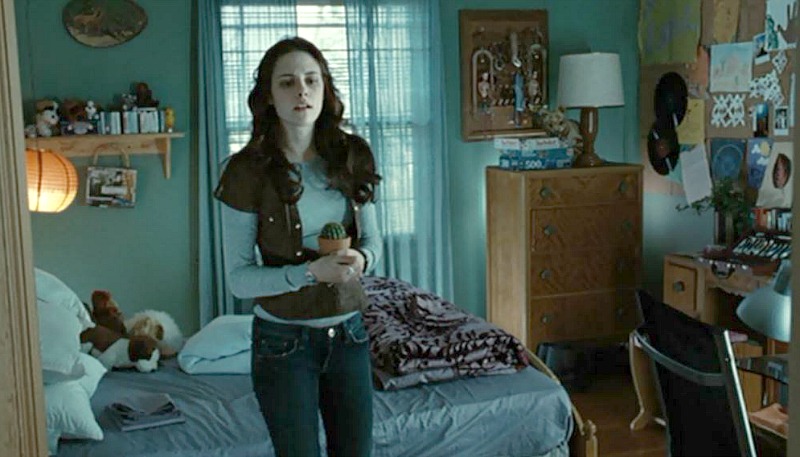 Here's how that same room looks today: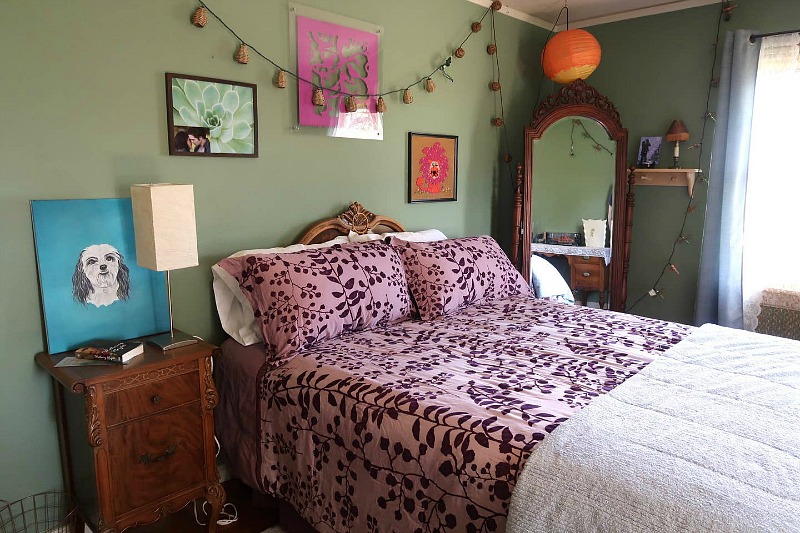 The movie was based on the bestselling novel by Stephenie Meyer (Amazon affiliate link):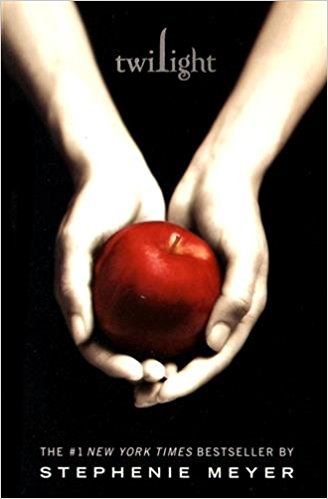 According to Stephenie Meyer, the apple on the cover represents Bella and Edward's forbidden love, as well as Bella's knowledge of good and evil.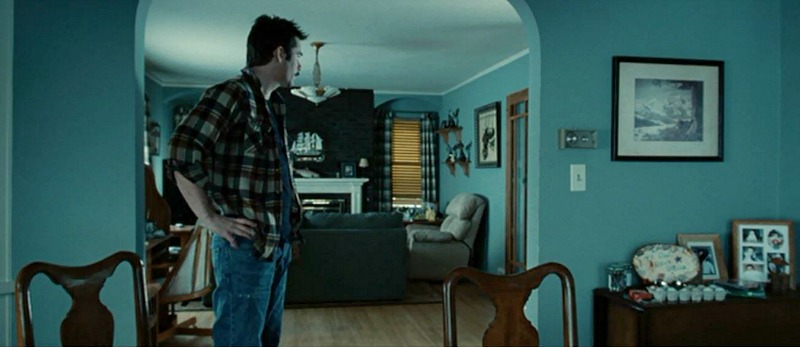 The Living Room Today: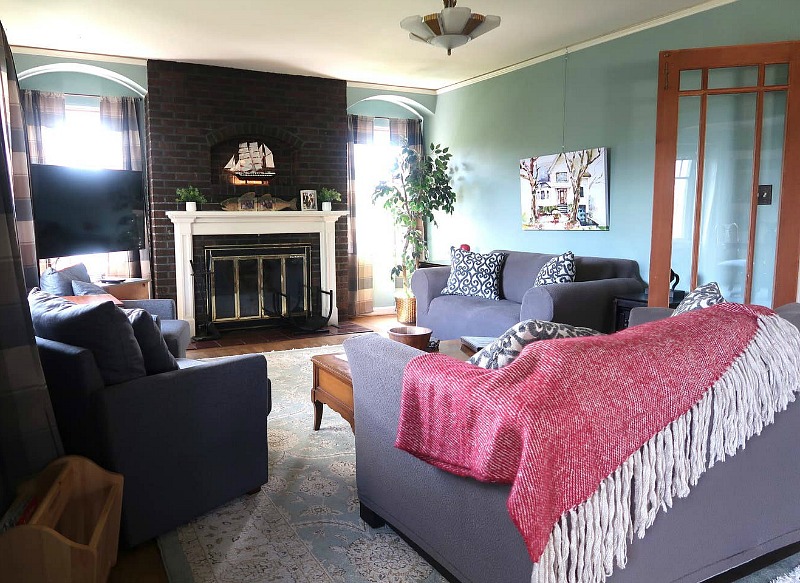 If you remember when Billy Burke dated Lorelai on Gilmore Girls, raise your hand! 🙂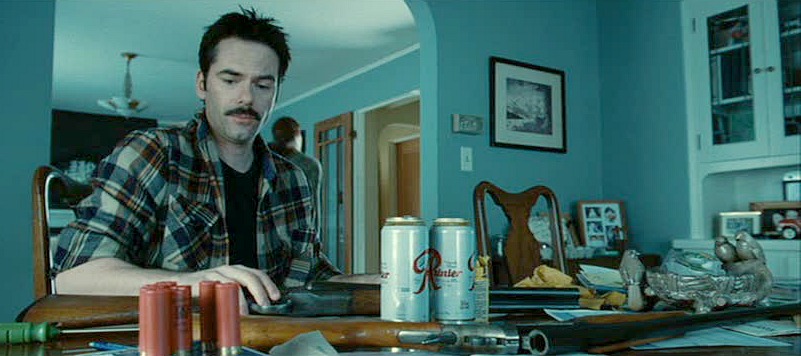 The Dining Room Today: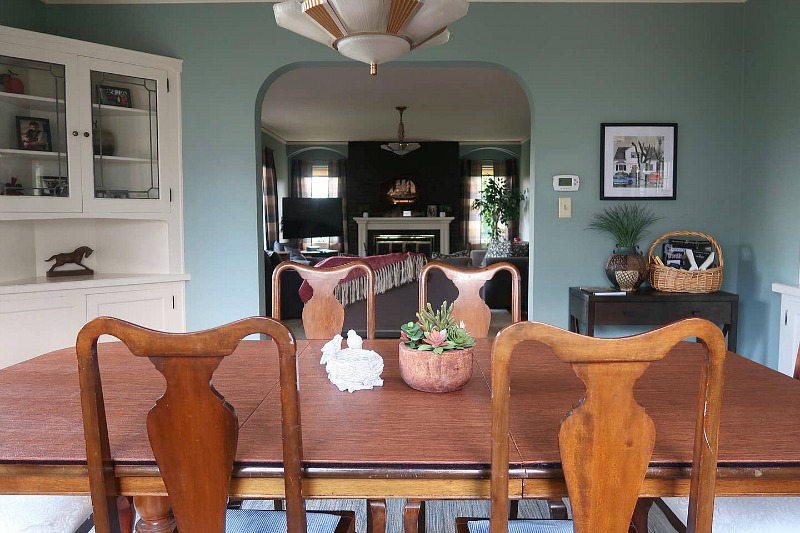 The house was built in 1935.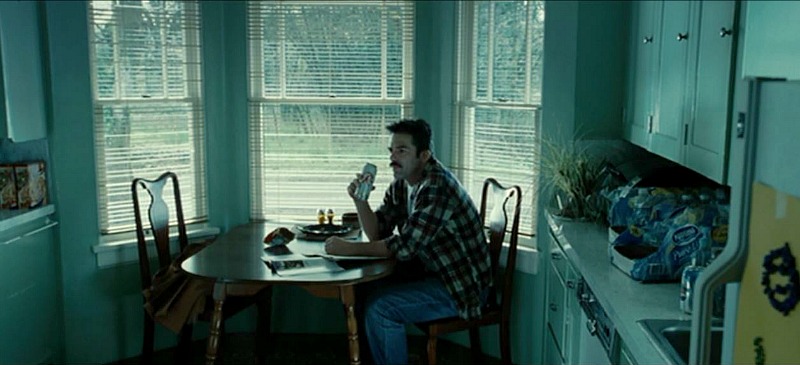 The retro green kitchen still has its vintage appeal: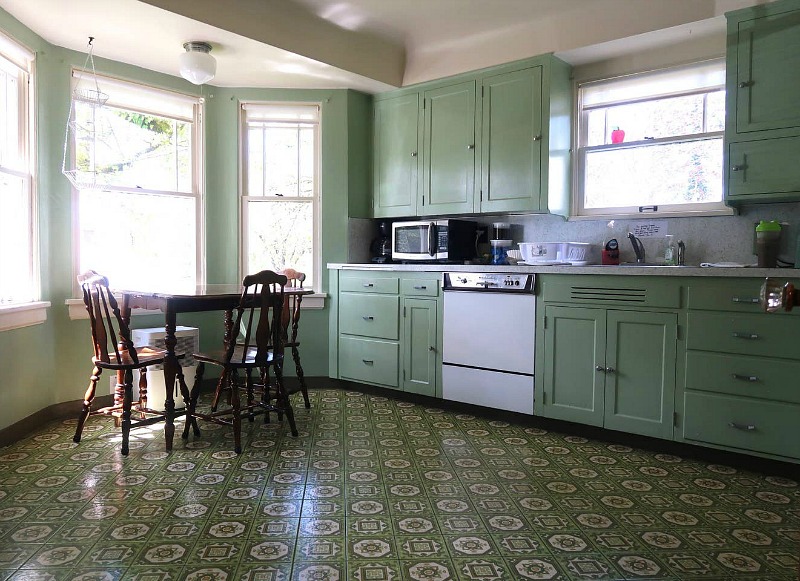 The listing says:
Live in a movie house! This charming home was prominently featured in the movie Twilight and affectionately known by fans as Bella's House You're going to love all of the charming details including the leaded glass dining room china cabinets, and hardwood floors throughout this wonderful home.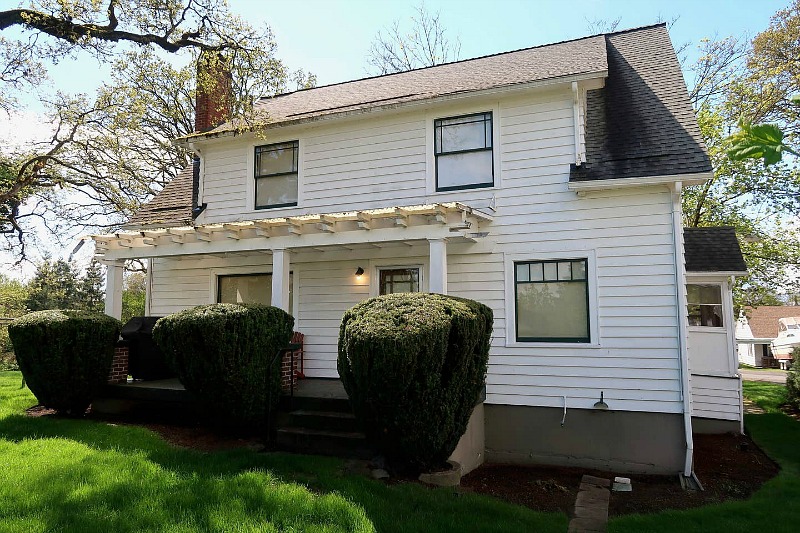 The house has 4 bedrooms, 2 baths, and 2,500 square feet.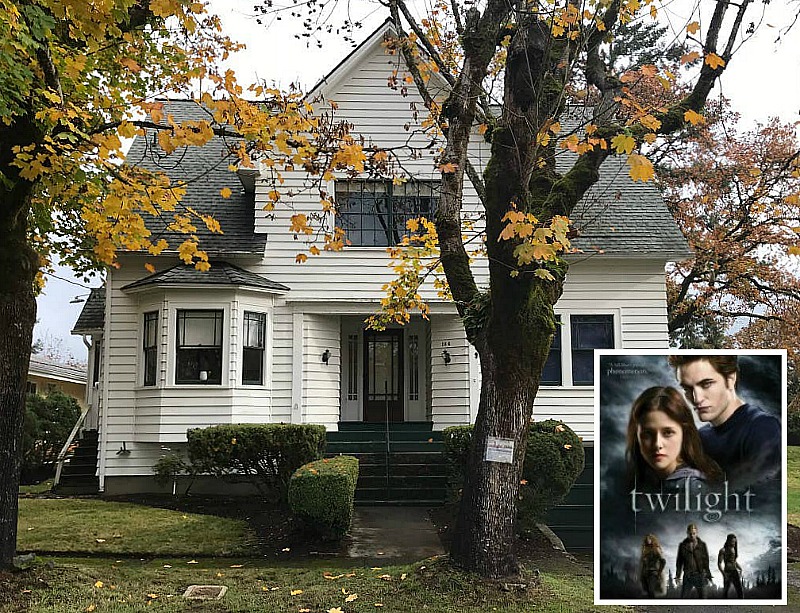 Update: It's now an Airbnb that you can rent!

Visit my Houses Onscreen page to see the others I've featured, listed from A-Z.