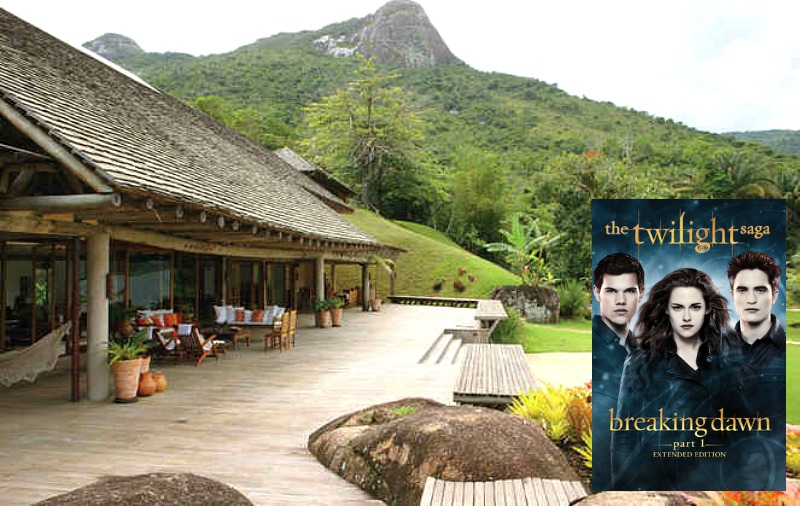 Bella and Edward's honeymoon hideaway in on "Isle Esme" in Breaking Dawn was a large, secluded beach house.
They filmed the honeymoon scenes at Casa em Paraty, a luxury vacation home in Rio de Janeiro, Brazil.
The house was designed by Thiago Bernardes of the architecture firm Bernardes + Jacobsen, and it was featured in the January 2011 issue of Architectural Digest.
AD describes it as "a rustic beach house built for the Fernandes family on the Brazilian fjord of Saco do Mamanguá. The area is so remote that the family can only reach its house by boat or helicopter."

The Secluded Honeymoon Beach House from "Breaking Dawn"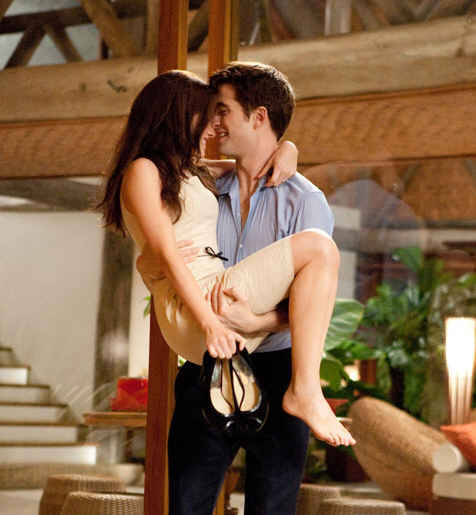 The film's Production Designer Richard Sherman talked about the shoot, saying:
A number of the scenes that take place inside the Brazil beach house were actually shot on sets—a bedroom, bathroom, and courtyard—built on a Louisiana soundstage. The production team's challenge was to create a seamless transition between the house and the sets.
We see Edward and Bella arrive at the house at night. Then she walks through the living room, and the scene cuts to our set. You can't tell the difference. It looks like a part of that house.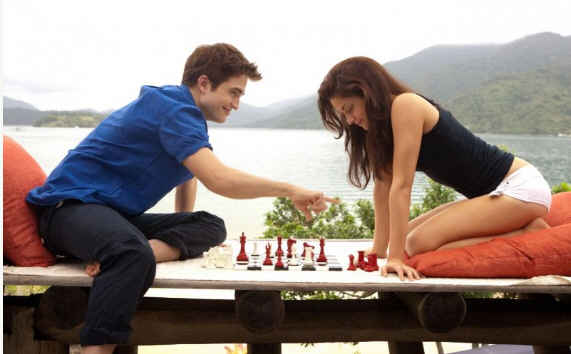 He adds that they even recreated their own version of the exterior of the house with visual effects when they arrive on the boat.
"What you see of the real house is the front door, the steps leading up to it, the veranda, and all those glass doors."
In the novel, Stephenie Meyer set the honeymoon on an island in the middle of nowhere.
That presented a challenge for location scouts. Hard to find something that remote!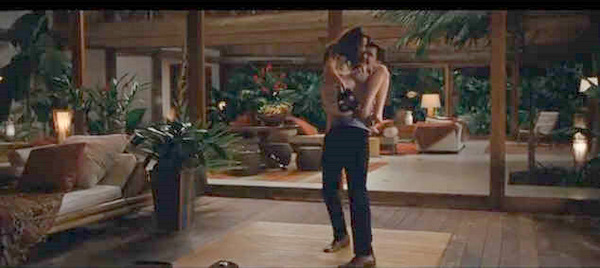 After four weeks of searching, they settled on this house, even though there are views of other tropical islands from here.
In the book, the house is on an island owned by Edward's "mother," dubbed Isle Esme.
It was a gift from her husband Carlisle, and it has "the pale-on-pale color scheme preferred by the Cullens."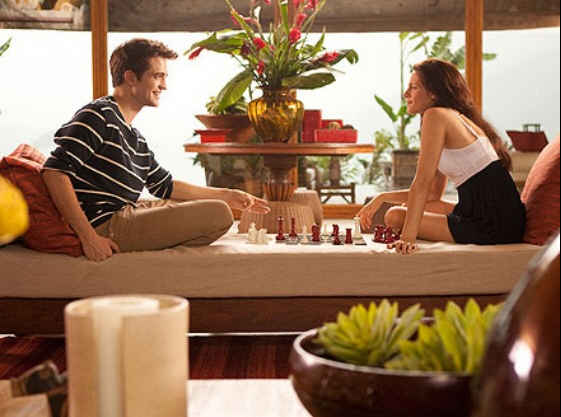 You can rent the house, known as Casa em Paraty, assuming you have somewhere between $7,000-$15,000 to live like Bella and Edward for a night.
There are 6 bedrooms, so bring your friends! Another thing to keep in mind when you visit: you can moor your boat right off the beach.
Update: Sorry, but the rental site is no longer active.
For photos and information, check the Casa em Paraty listing

and read the article at Architectural Digest. Top photo by Iain Kemp.