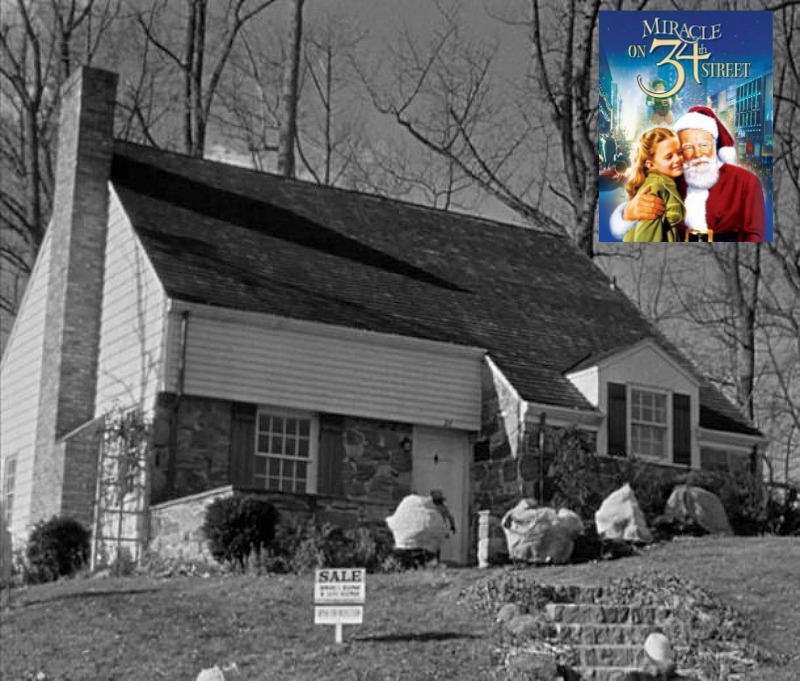 Last week I asked you what your favorite holiday-movie houses were and was amazed by the number of tweets, Facebook comments, and emails that came pouring in. One of the most mentioned was the classic Miracle on 34th Street, starring a precocious 8-year old Natalie Wood as the little girl who doesn't believe in Santa Claus.
My favorite part of the movie has always been when Susan sees her dream house and realizes that Kris Kringle has gotten it for her. That made a big impression on me as a kid. "You mean I can ask Santa for a HOUSE?"
Maureen O'Hara starred as Doris Walker, a single mom who works for Macy's, organizing the Thanksgiving Day Parade. Let's take a look back at the sets from this classic Christmas film, starting with her New York City apartment.

The Sets from "Miracle on 34th Street"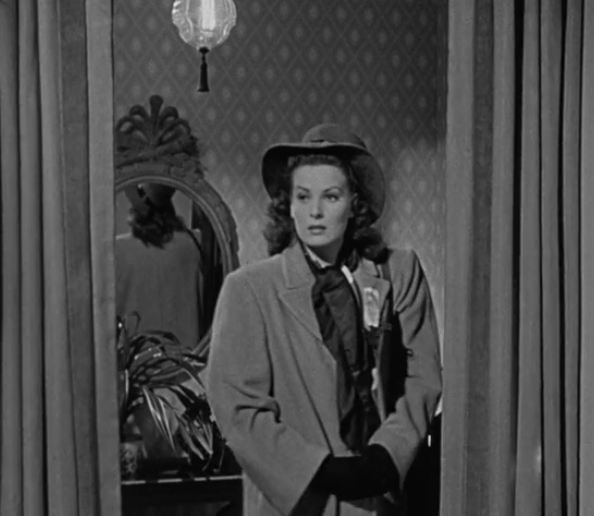 The movie was deemed "morally objectionable" by the Legion of Decency at the time because it featured a divorced woman.
We see her neighbor Fred Gailey does a double-take when Susan tells him that her parents divorced when she was a baby.
It was also less common to see a successful professional woman onscreen in 1947, when the movie came out.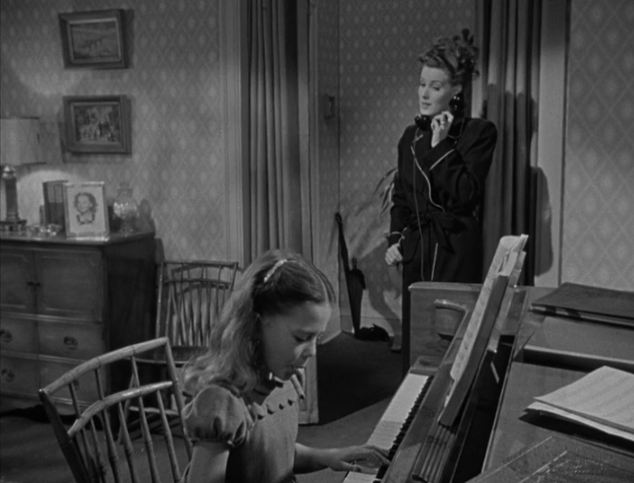 Edmund Gwenn played the kind-hearted old man who insists he's Kris Kringle.
He's still one of my favorite onscreen Santas.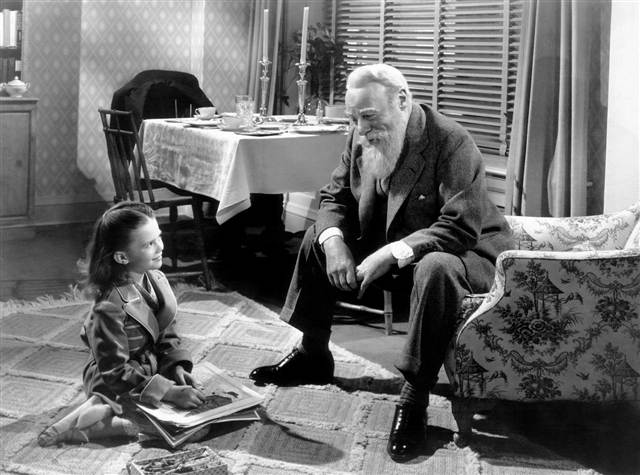 Maureen O'Hara was only 27 when she filmed Miracle on 34th Street.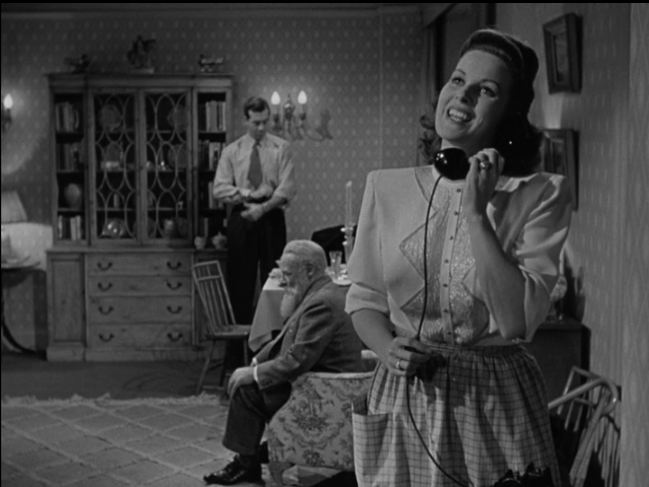 One of my favorite things to see in old movies are the kitchens because those are the rooms that have probably changed more than any other over the years.
Considering how roomy the rest of the apartment is, this one is pretty cozy!

Susan's Bedroom: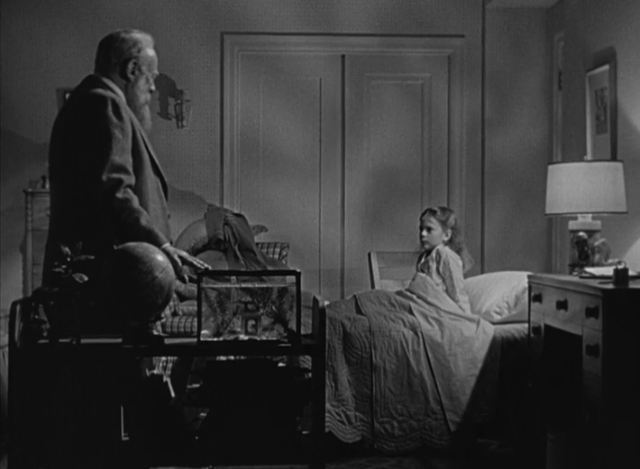 Susan shows Santa this picture of a Cape Cod on Long Island she wants for Christmas: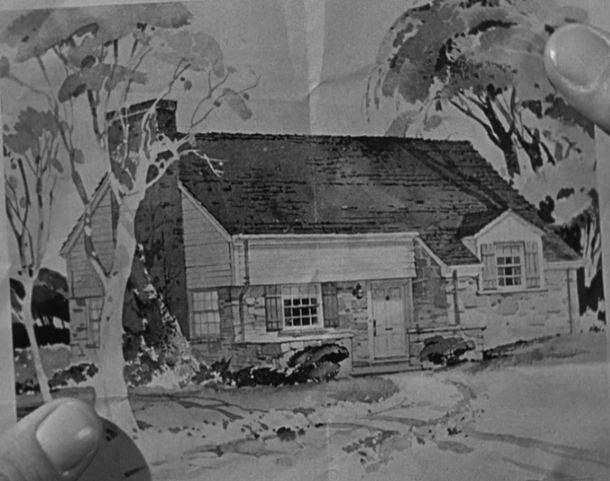 Doris could look through her window into her neighbor Fred's apartment
and see her daughter watching the parade with him: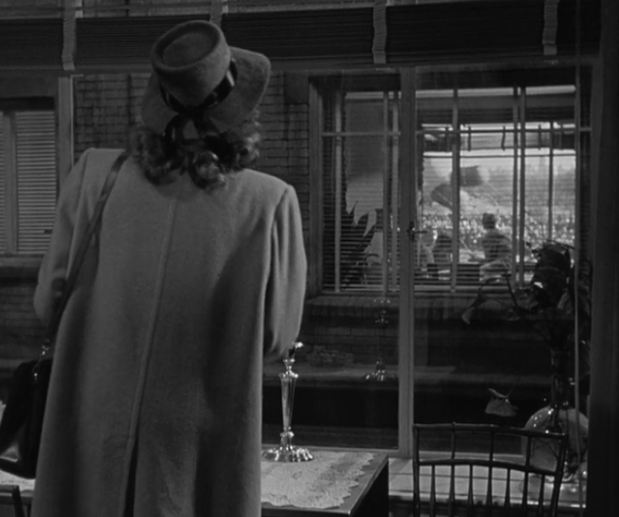 Fred (played by John Payne) had the perfect view of the parade from this windowseat: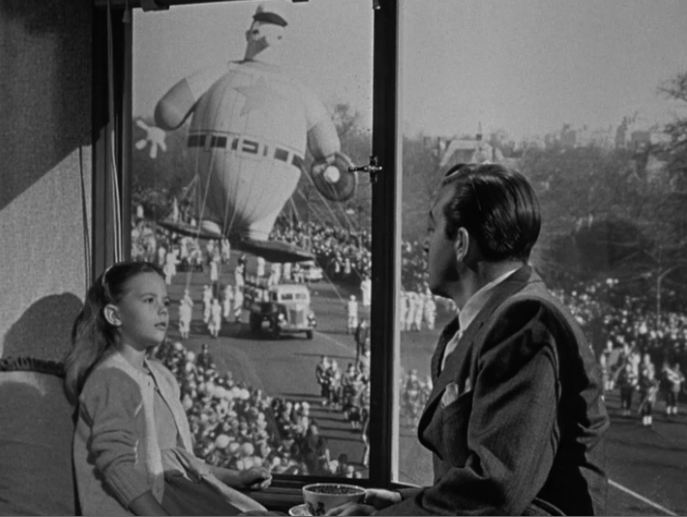 The impressive scenes of the Macy's Thanksgiving Day Parade were footage of the actual parade held in 1946.
Edmund Gwenn was really Santa that year, too.
They had to get all the shots they needed that day because retakes were impossible to get later.

In the end, Susan thinks Kris Kringle hasn't come through for her, but she keeps telling herself, "I believe. I believe," as she's riding in a car with Fred and her mother.
Then she sees the simple Cape Cod she had wished for with a "For Sale" sign in the yard.
I still get chills every time she cries, "Stop, Uncle Fred, stop!" and then runs up to the front door.
The House Santa Gives Susan for Christmas: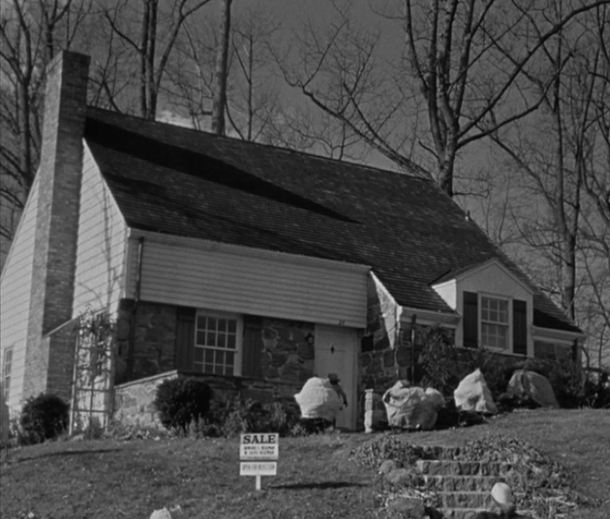 Here's How Susan's "Miracle" House Looks Today: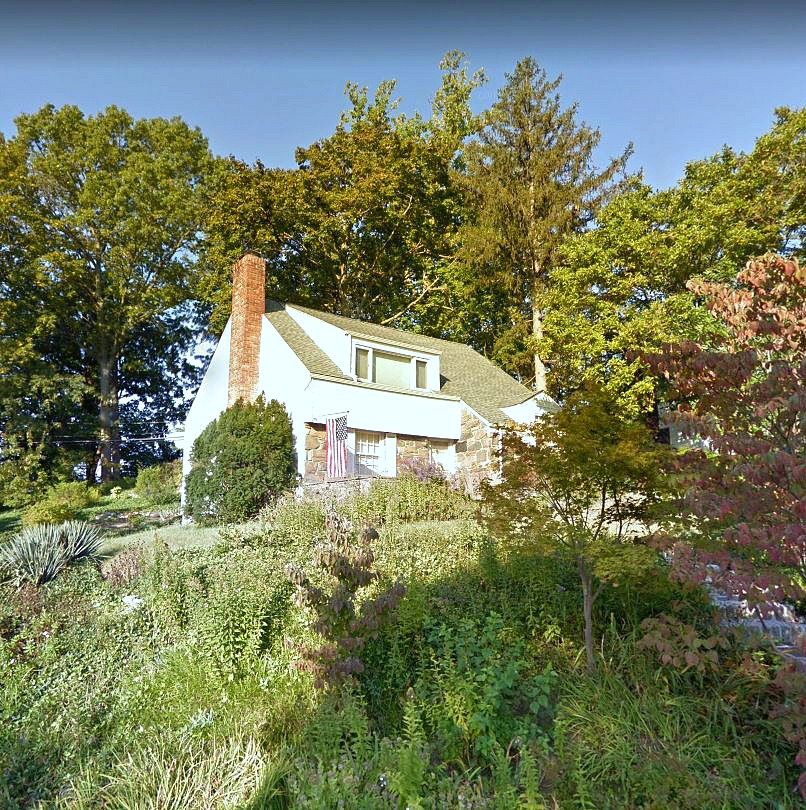 They've added a new dormer window since the movie was filmed here.
According to Zillow, the house was built in 1943, so it would've been fairly new when the movie was shot here in 1947.
It has about 1,700 square feet and has been owned by the same family since 1980.
You can read an interview with the homeowners at the NY Post, who say:
"We just love this house. We knew it was something special before we even knew it was a celebrity house," said Orrie Frutkin, 68, and his wife, Goodie, who moved there with their two kids in 1980.
"We're happy to see people's eyes light up when we tell them it's the house in 'Miracle on 34th Street,' but to us, it's just a cozy, comfortable place to live," Orrie Frutkin said.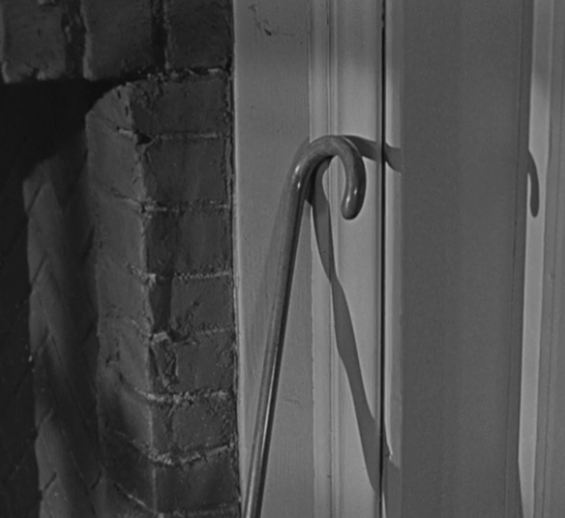 They said they keep a cane like Kris Kringle's in the living room.
And that fans frequently stop by to take photos, which is okay by them.
Update: Orrie left a comment about their home below. 🙂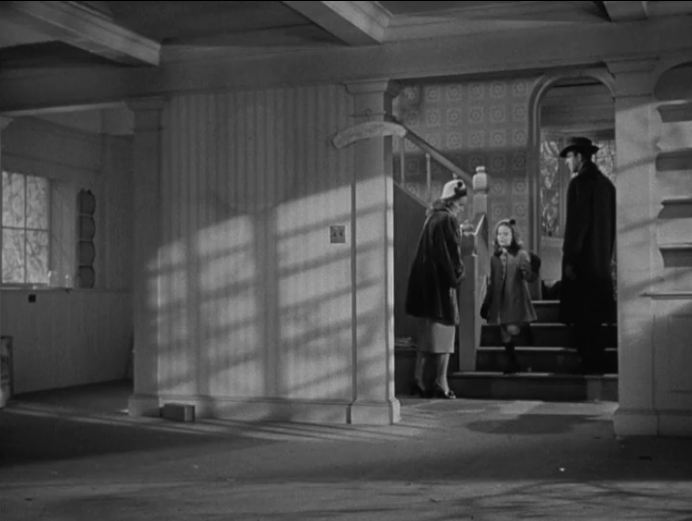 I love the scene where little Susie runs around the empty house, squealing with delight,
which is totally what I'd do if someone gave me a house like this!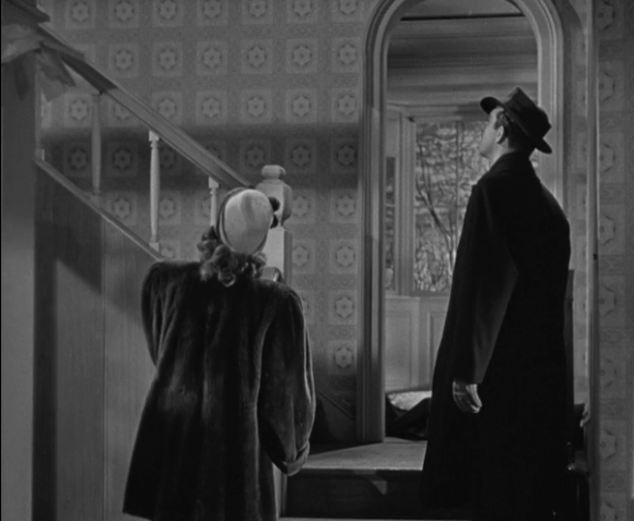 The indoor scenes were filmed on a separate soundstage.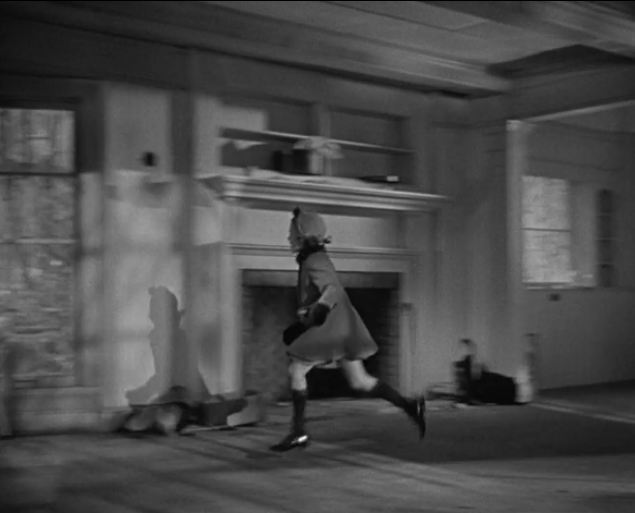 Every time I see the movie I'm disappointed that we don't get the full tour of the house.
Or get to see it after they move in with all their furniture in it!
Is that too much to ask?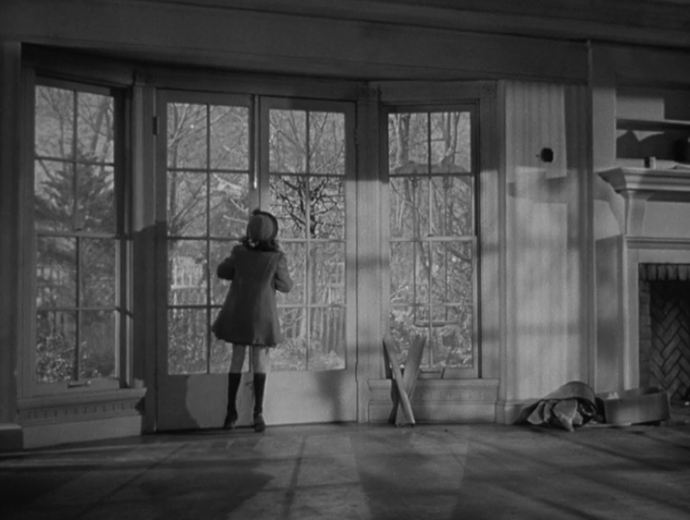 Update: The house from the 1994 remake is on the market in Lake Forest, Illinois.

Check Zillow for more information about this house today.

Visit my Houses Onscreen page to see the other movies I've featured, listed A-Z.