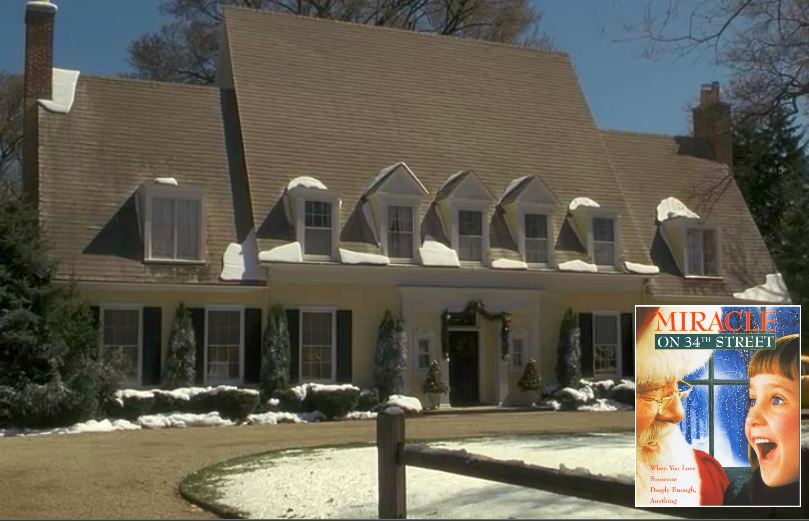 In 1994, John Hughes produced and wrote the screenplay for an updated version of the holiday classic Miracle on 34th Street.
Elizabeth Perkins was cast as the tough and practical single-mom Dorey Walker, and Mara Wilson played her daughter Susan, who's been taught not to believe in fairytales–and that includes Santa Claus.
Watching the movie again, I was struck by how they tried to give the sets a timeless look. Let's take a look back at them, starting with Dorey's New York City apartment.

The Sets from "Miracle on 34th Street"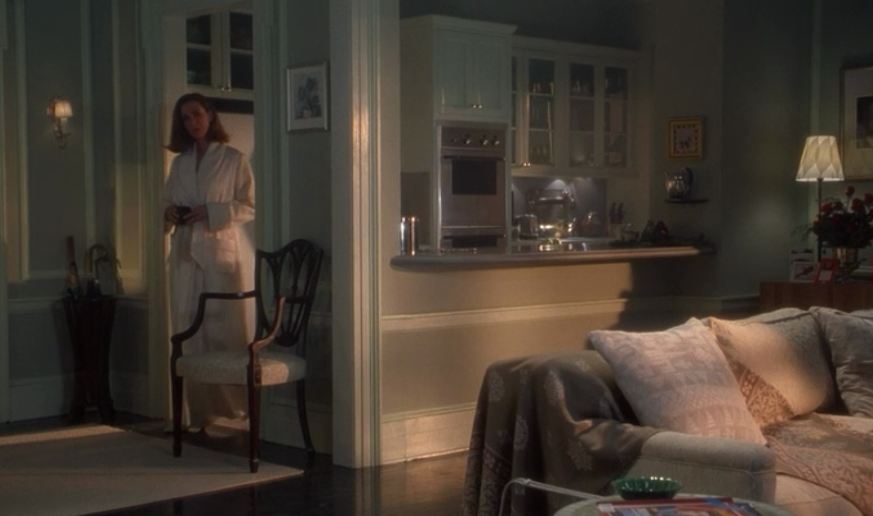 Although there are some signs of the '90s if you're looking for them, the apartment isn't as dated as you'd expect it to be after nearly 20 years.
The white kitchen, for example, had stainless-steel appliances long before they were common in American homes.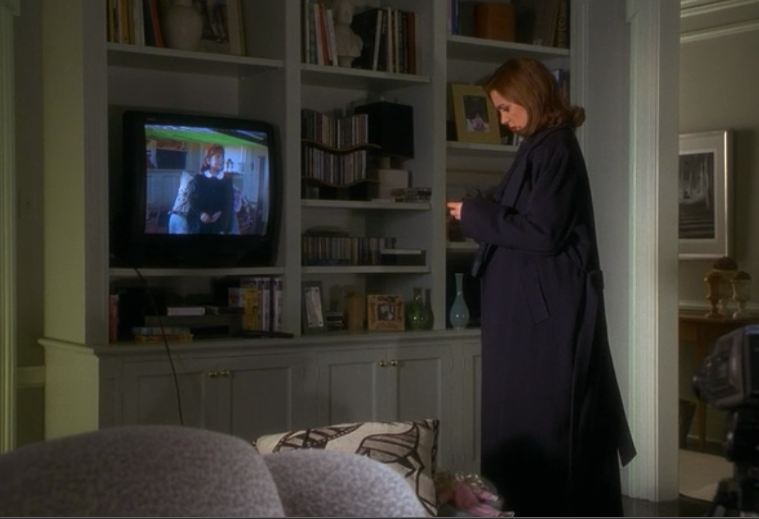 The windowseat in Bryan's apartment next door has a perfect view of the parade: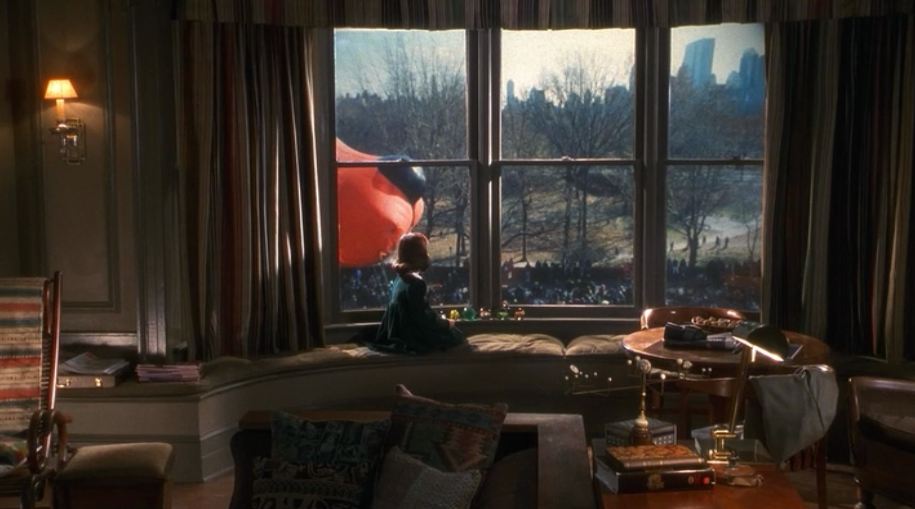 Dorey's place always looks dimly lit, serious and serene.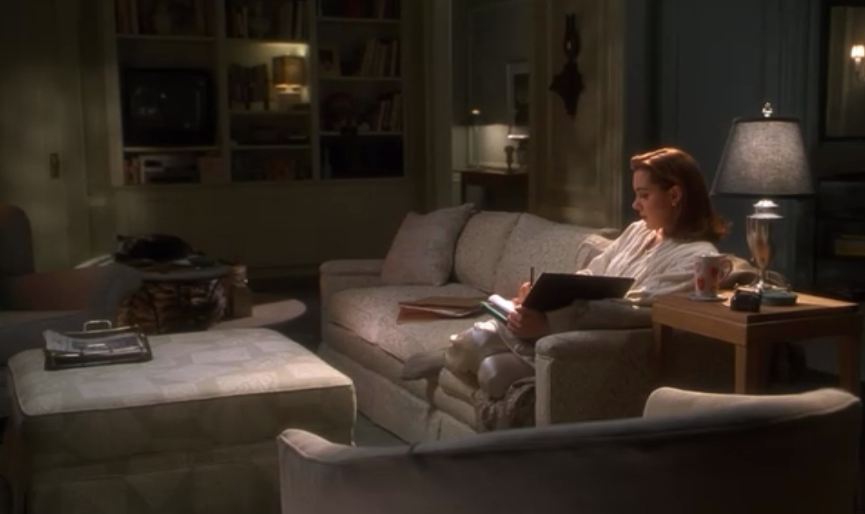 Kris Kringle, played by Richard Attenborough, comes to visit and makes shadow puppets of his reindeer: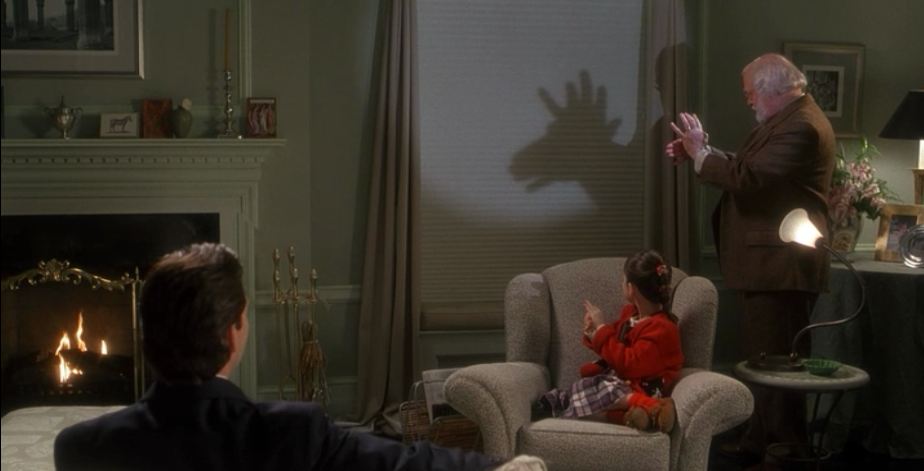 Dylan McDermott played the neighbor, Bryan Bedford (his name was Fred Gailey in the original). Here he shares Thanksgiving dinner with them and insists on saying grace first: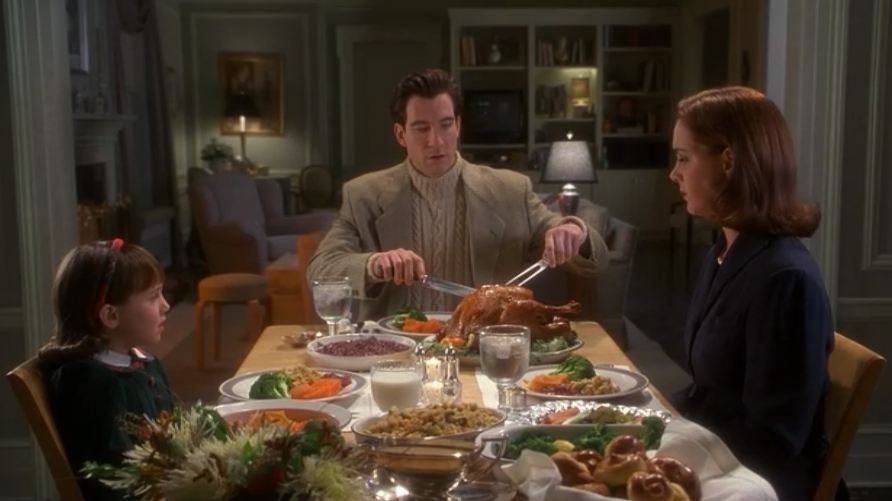 Remember the early-90s "power suits" that paired long blazers over short skirts?
I think we have "Melrose Place" to thank for that one!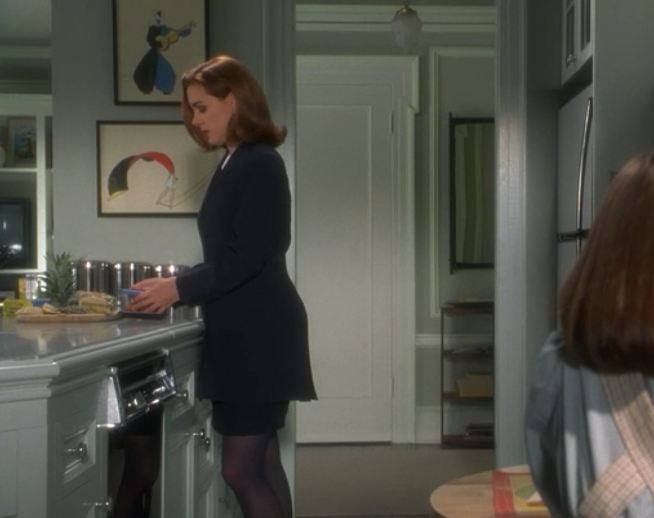 I read that they planned to have a little boy in the movie instead of a girl, but Elizabeth Perkins refused to join the project if the story was changed that much from the original.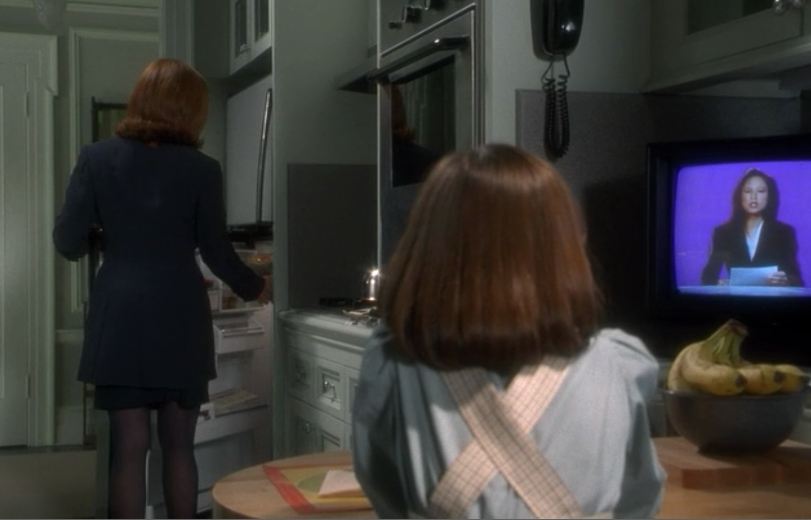 Unlike the original, which was filmed in New York City, this version was shot in Chicago.
Macy's refused to give producers permission to use their name for this one, so they substituted the made-up Cole's Department Store for it.
(When we were watching it over the weekend, my daughter Lily asked, "Kohl's? It doesn't look like a Kohl's!")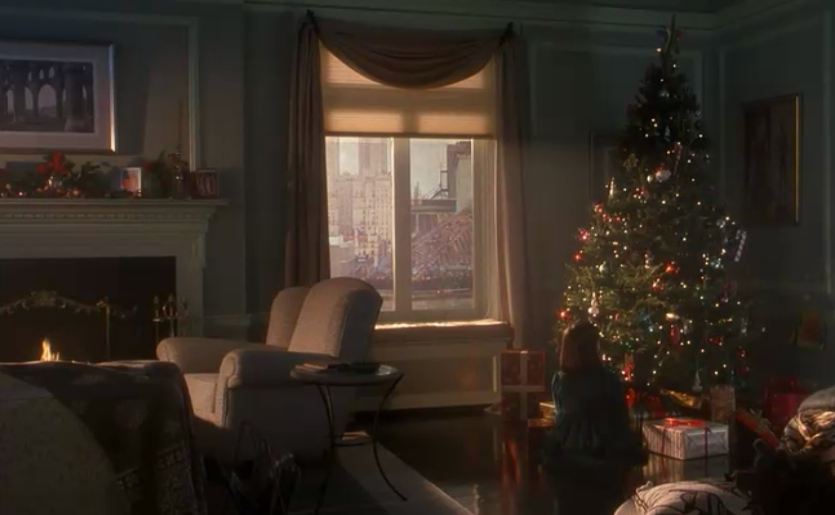 Kris Kringle babysits Susan and she tells him what she wants for Christmas…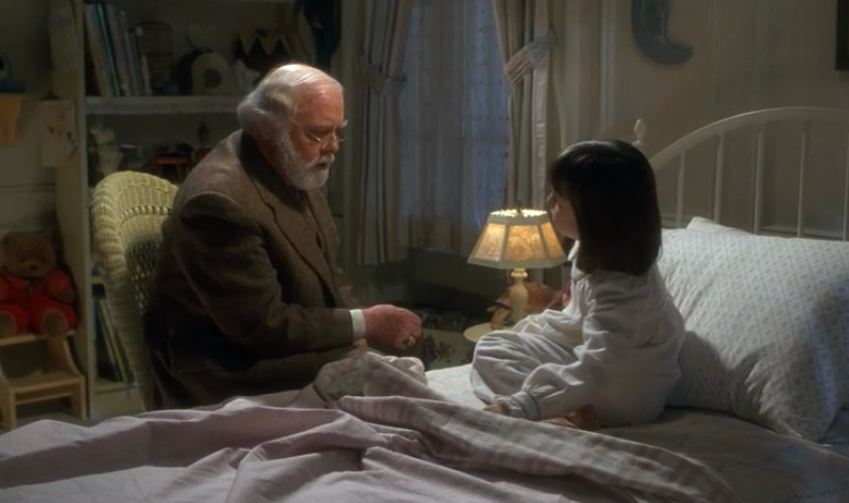 This yellow house. Oh, and a dad and baby brother to go with it, please!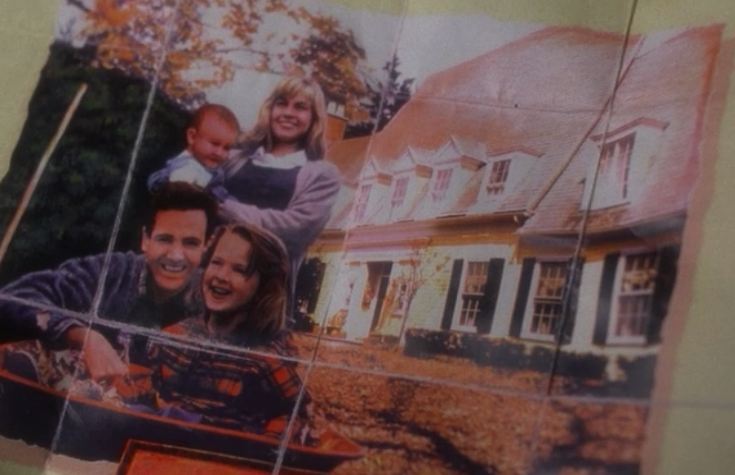 Sure enough, Kris comes through for her.
Bryan and Dorey get married (in one of the oddest wedding ceremonies ever, while Susan is apparently back at the apartment by herself), and the next day they're handed the keys to Susan's dream house: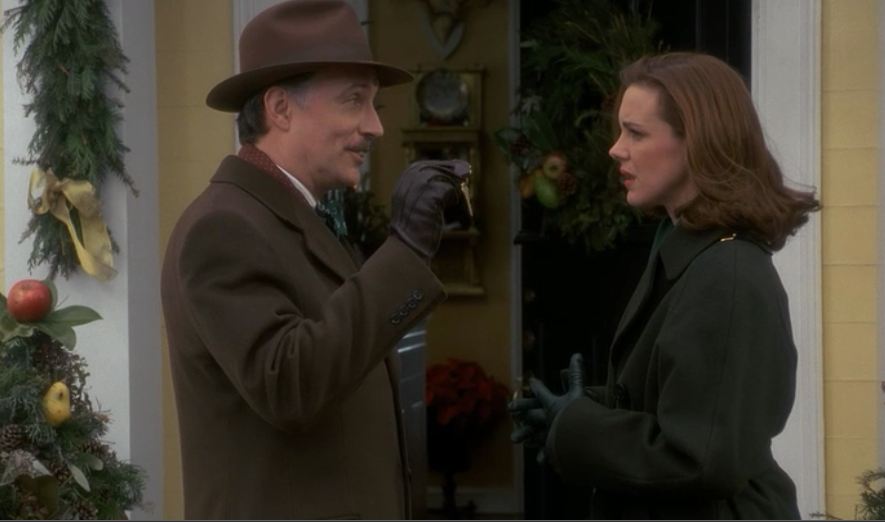 Just a little bigger and fancier than the one in the original!
Our vision of what a "dream house" is seems to have grown a lot since the '40s. (You can see Natalie Wood's Cape Cod from the first movie here.)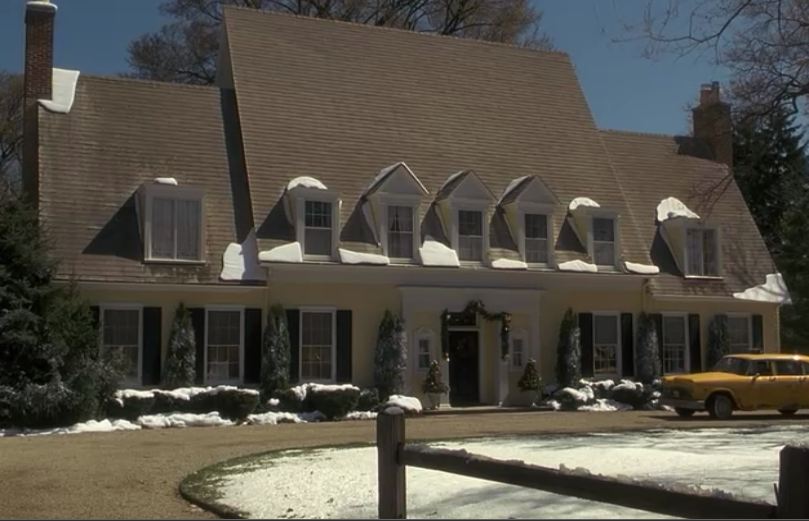 The rooms in Susan's new house in the 1940s were were all empty.
But here they're all lavishly decorated for Christmas: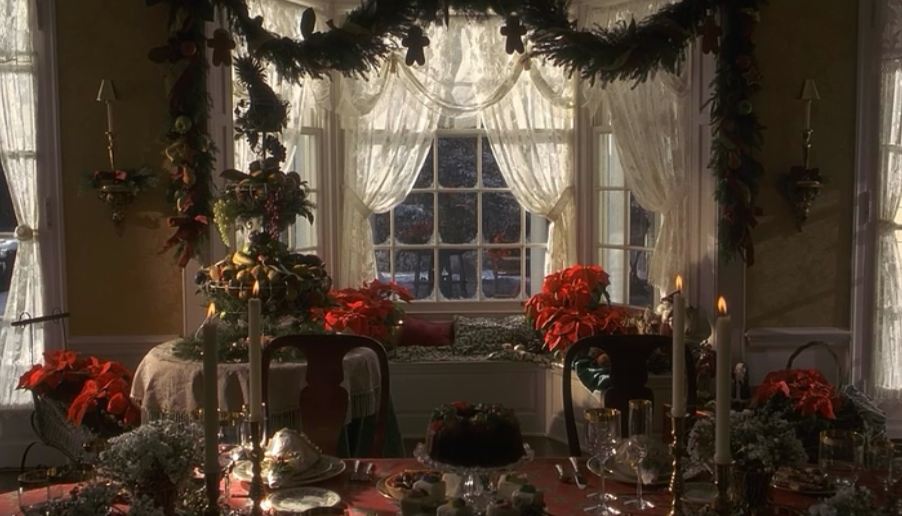 They're told that it comes furnished, courtesy Kris Kringle.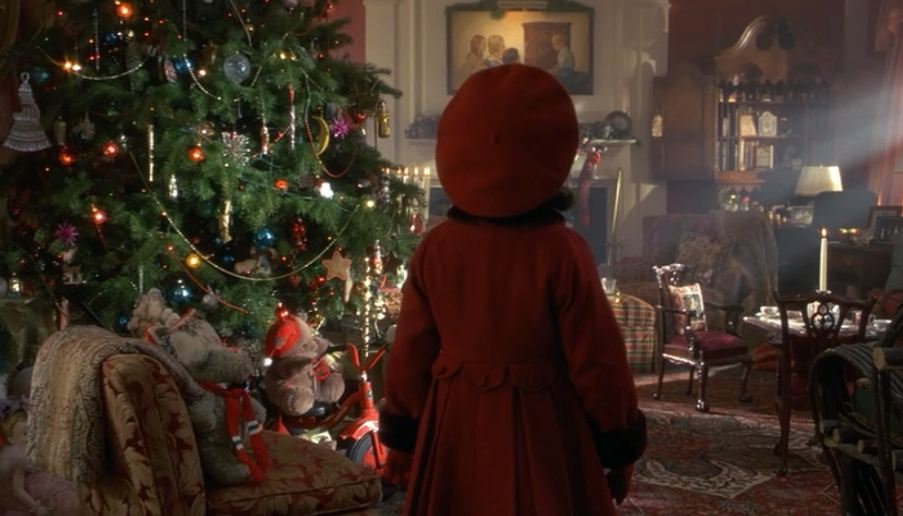 There's even a fire blazing in the fireplace, and three stockings hanging on the mantel: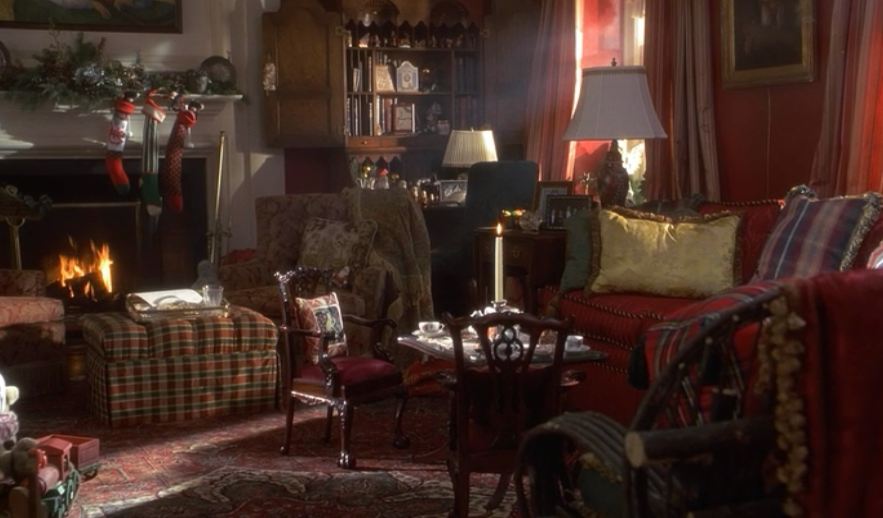 So Susan got exactly what she wished for — a yellow house in the suburbs, a dad, and, well, she says, she can wait a little longer for that baby brother…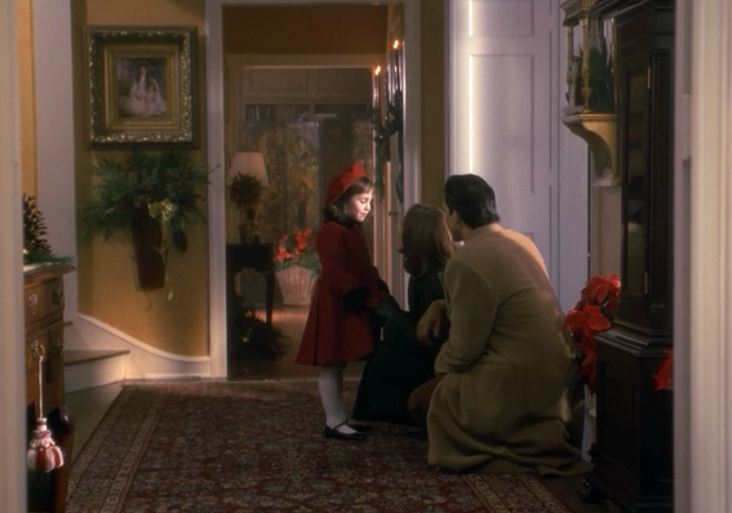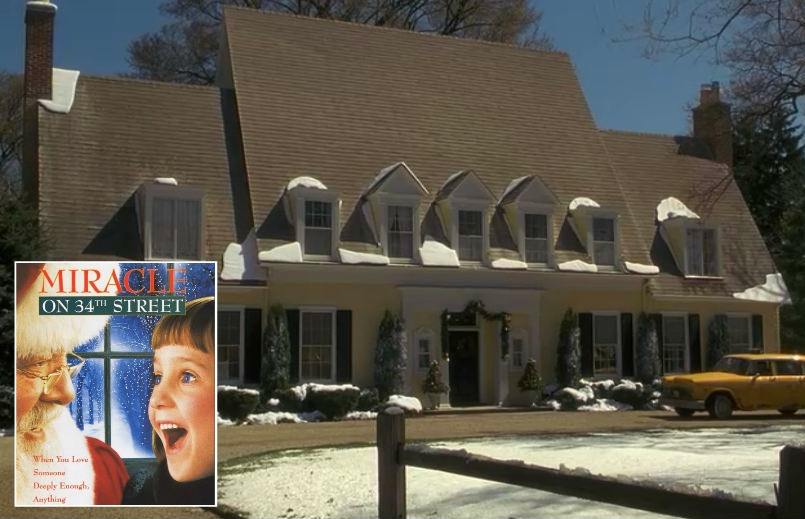 Update: This house is on the market in Lake Forest, Illinois.

Visit my Houses Onscreen page to see the other movies I've featured, listed A-Z.