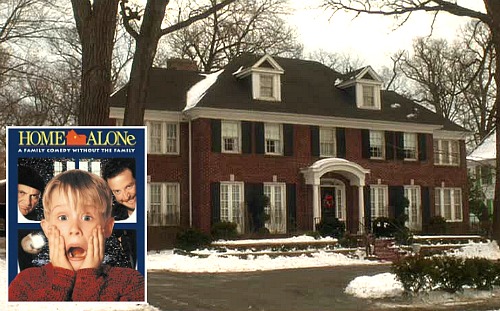 The Home Alone movie house has always been one of my favorites, so I was excited when a reader named Eric shared photos he took inside the real home in Winnetka, Illinois, with me.
He says the owners were kind enough to allow him to take these in 2004.
Take a look!

The "Home Alone" Movie House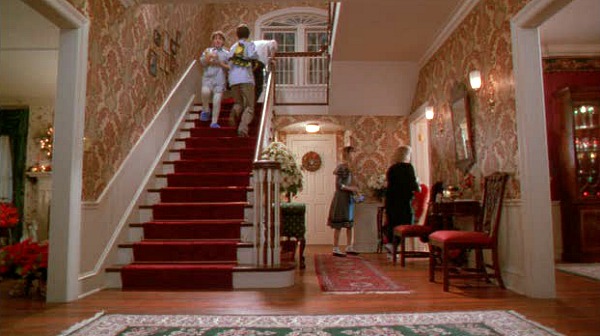 Let's take a look at the entry first. The above photo is how it looked in Home Alone 2.
Below is a snapshot I took in the original movie.
Notice the changes they made, like how there are fewer family photos on the wall going up the stairs?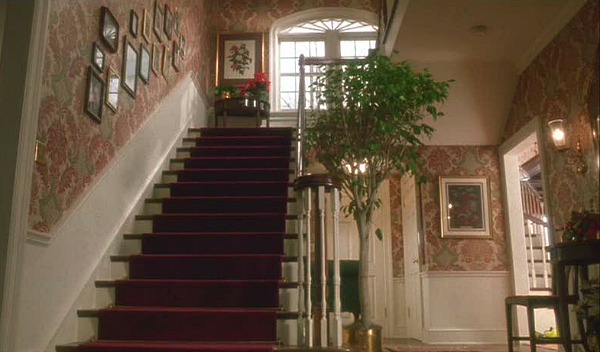 Here's how the living room with the piano looked in the movie: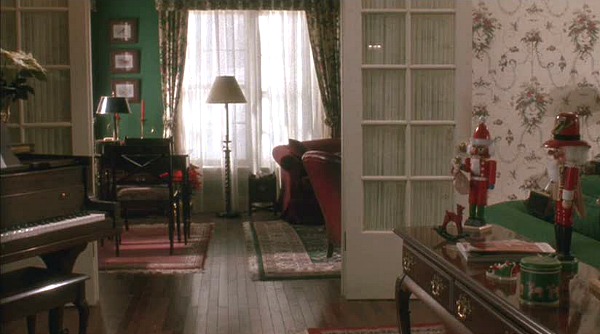 Here's a photo of the same rooms taken in the actual house: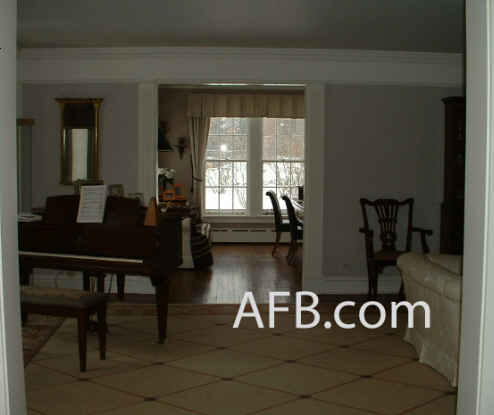 The family gathered in this room in Home Alone 2: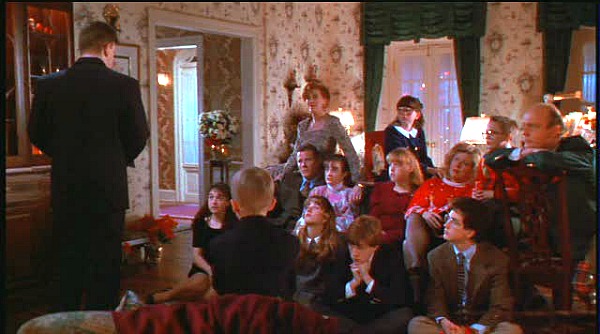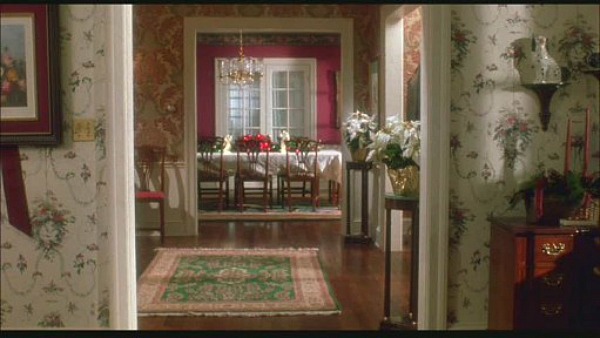 Director Christopher Columbus says he was striving to make a film that looked timeless.
"We intended the film to feel like Christmas, so we filled the house with greens and reds. I wanted the house to feel like a warm place."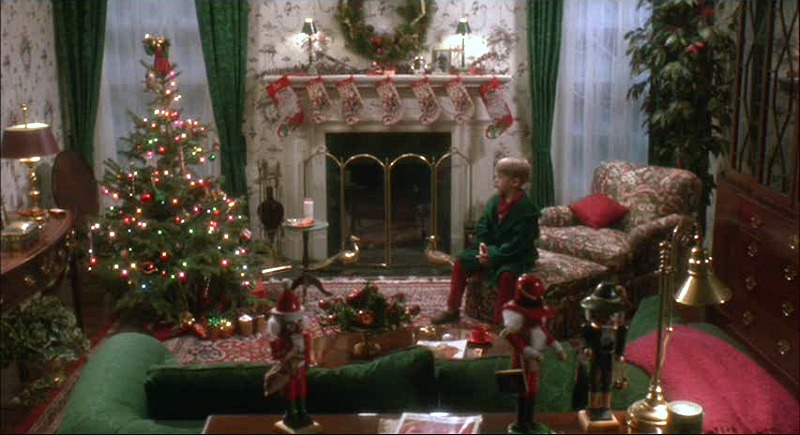 A photo Eric took of the real room in the house in 2004: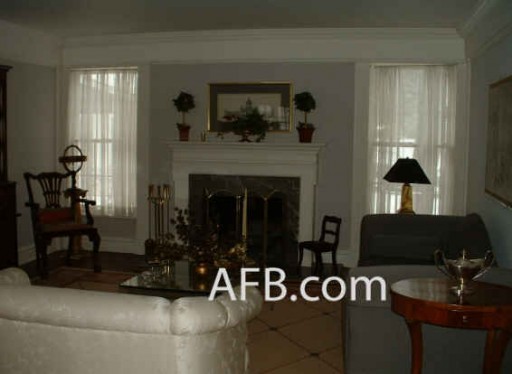 Macaulay Culkin points out in the DVD commentary that in real life he would have crashed into the wall if he really attempted to sled down the stairs and out the front door.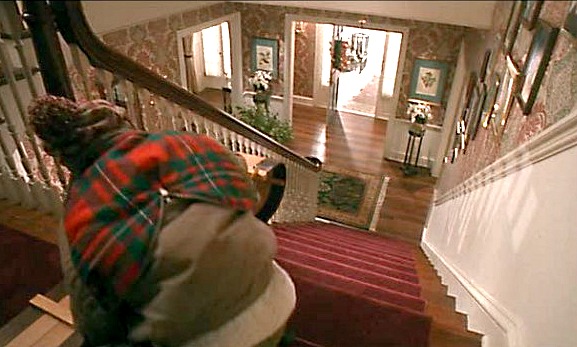 A photo taken in the real house looking down the stairs: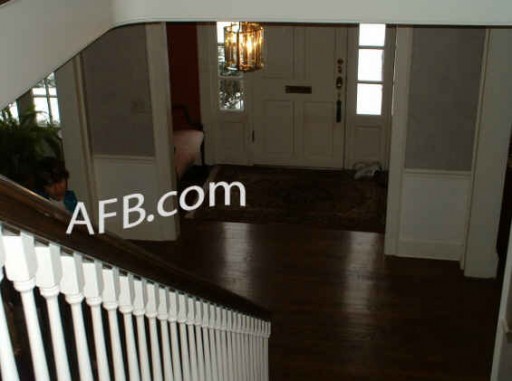 The Red & Green Kitchen: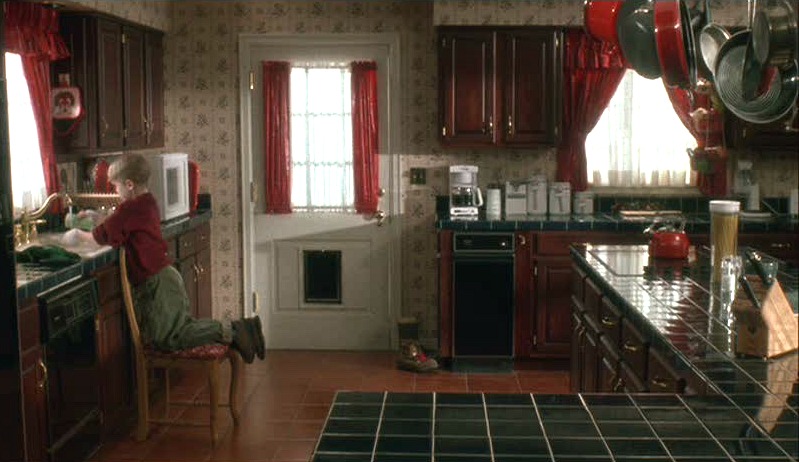 He didn't get any photos of the real kitchen, but you can see it and more rooms here.
Director Christopher Columbus talks in the DVD commentary about recreating the second-floor interiors on a sound stage in a high school gymnasium, and a source tells me that they used the nearby New Trier High School, which was vacant at the time.
Production shots taken on set: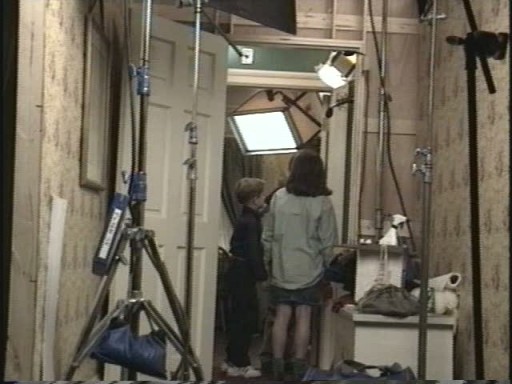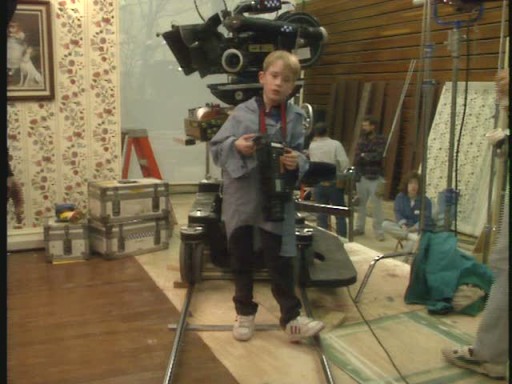 The Home Alone house sits on Lincoln Avenue in Winnetka, Illinois and was recently on the market:
5 beds
3.5 bath
4,243 sqft
Lot 23,278 square feet
Built in 1920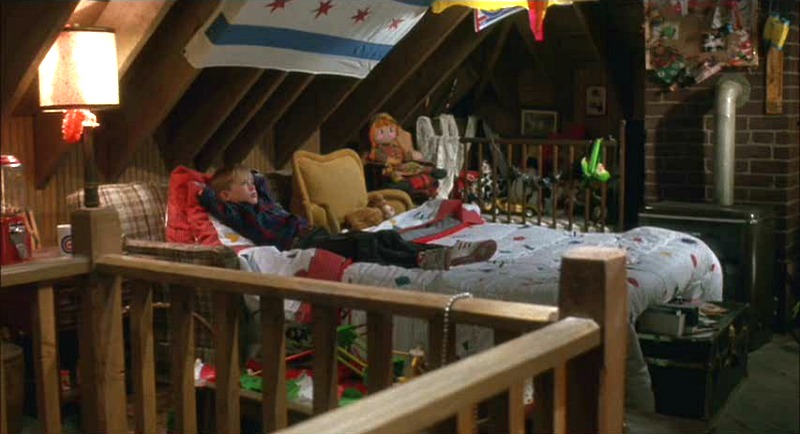 Eric worked out some floor plans after visiting it:
Second Floor: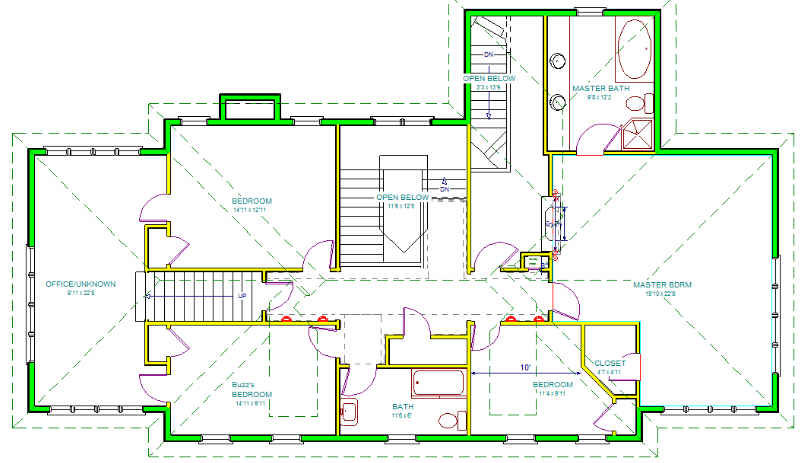 Kevin drew his own floor plan when formulating his "Battle Plan."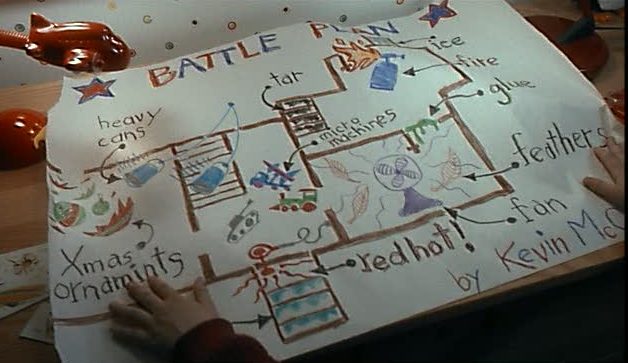 Macaulay Culkin says that he remembers being given some Crayons to color some of it in and make it look "authentic."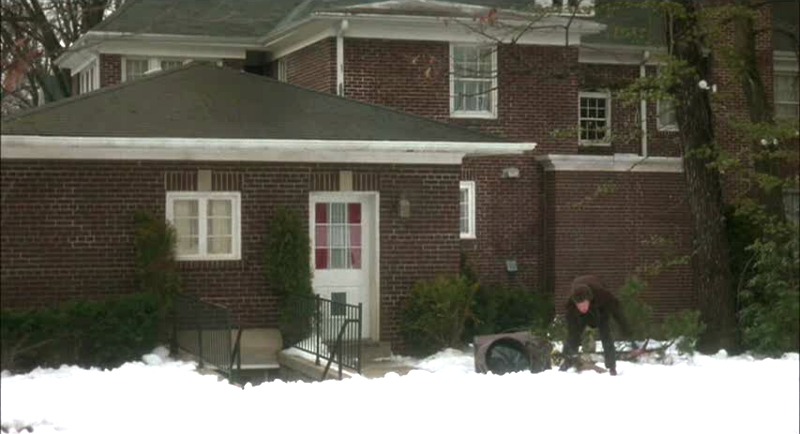 A reader named Sarah whose aunt and uncle owned the house at the time of filming explained that the filmmakers dug a fake entrance to the back of the house for the movie that you can see above. They then filled it back in when they were done.
You can see the other questions she answered about the house here.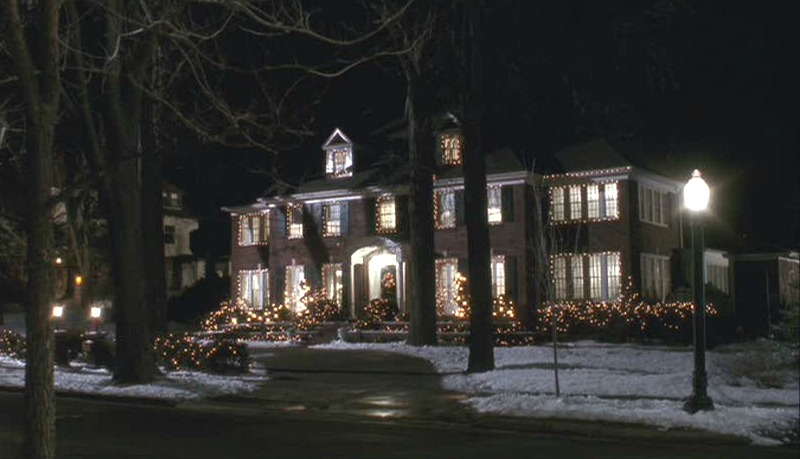 Thanks to Eric for sharing his photos and floor plans with us!

Visit my Houses Onscreen page to see the other movies I've featured, listed A-Z.