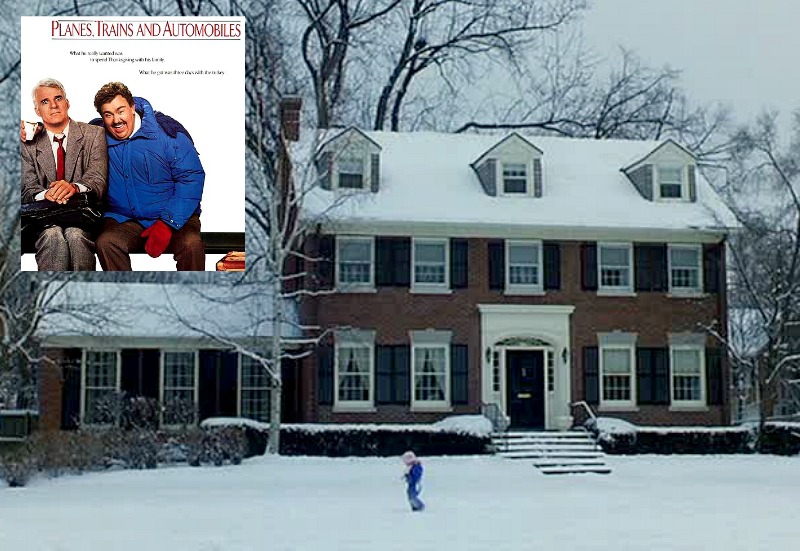 This classic red-brick house is the one that Steve Martin's character Neal owned in the 1987 John Hughes comedy Planes, Trains and Automobiles. He spent most of the movie trying to get back to it in time for Thanksgiving.
The house where it was filmed is in Kenilworth, Illinois.
It's on the market for $1.799 million, so let's take a look back at the house and the sets they created for it!

The "Planes, Trains and Automobiles" House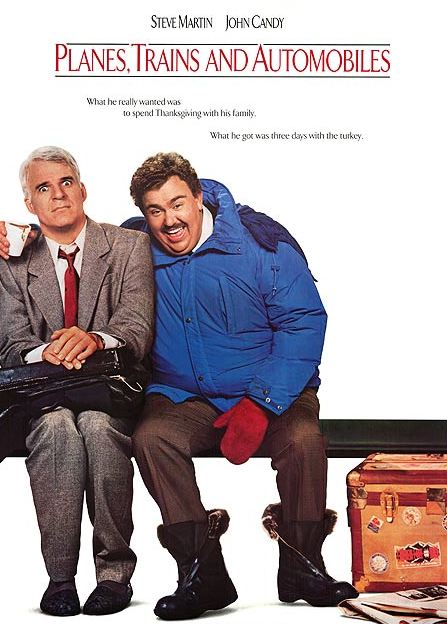 John Candy played Del in the movie, who ends up traveling with Neal.
Interspersed with scenes of them being stranded in airports, sleeping in seedy motels ("those aren't pillows!"), and watching their rental car go up in flames, we saw Neal's wife and 3 kids back at the house, waiting for him to get home.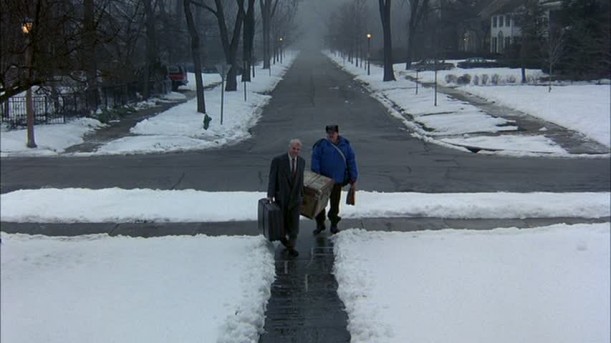 The house was built in 1916.
It has 6 bedrooms, 4 baths, and over 3,500 square feet.
You can see it hasn't changed much when you see it on Streetview today.
We only get a few glimpses inside the Planes, Trains and Automobiles house.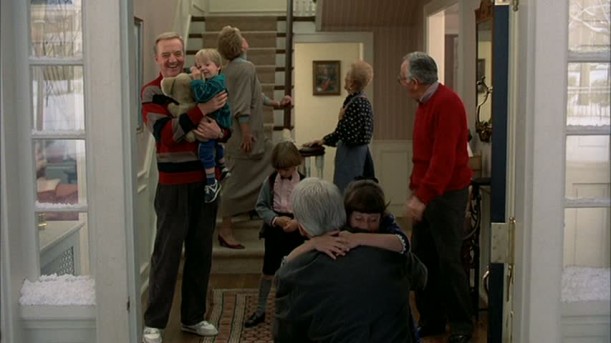 According to IMDb, seven interior sets were built for Neal's house.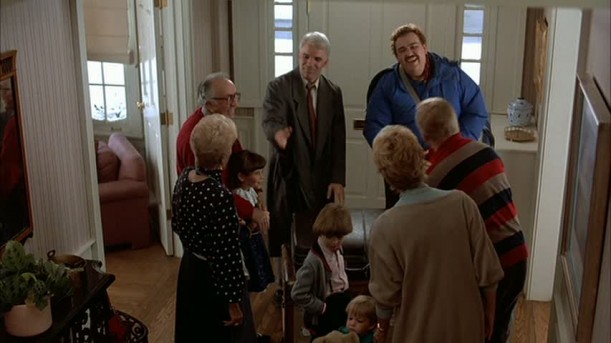 It took them 5 months to create them and cost $100,000,
"which angered Paramount executives and caused turmoil on the set."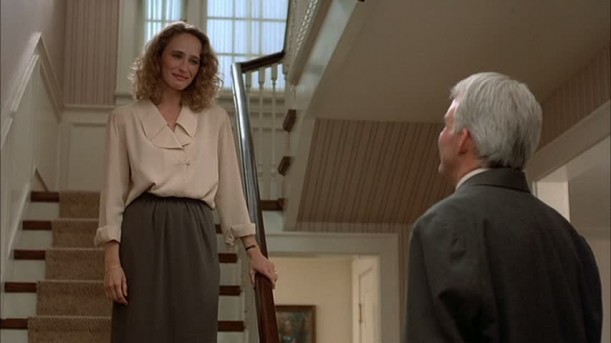 If they spent all the time and money on them,
I wish they would have filmed more of the rooms for us!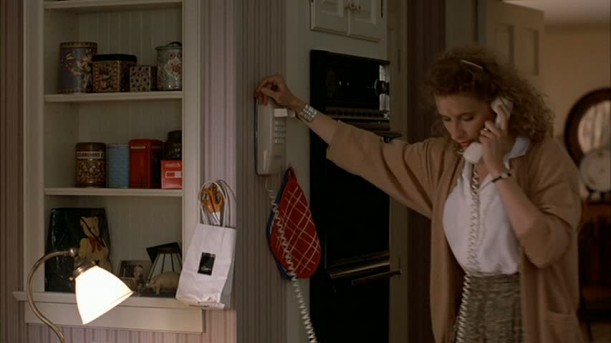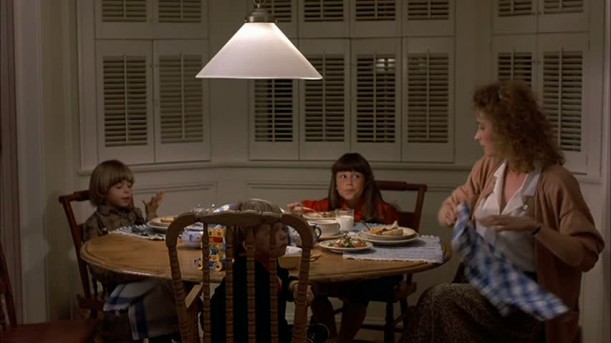 The blue tile in the kitchen doesn't seem to go with anything else in the house: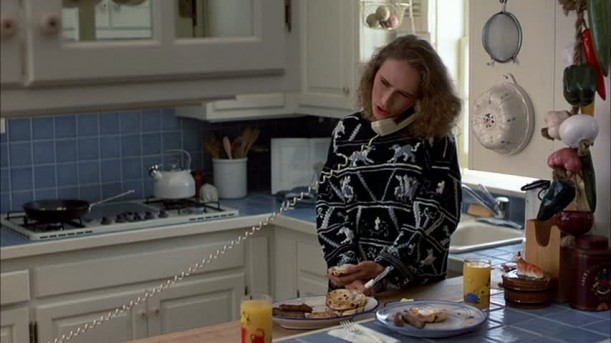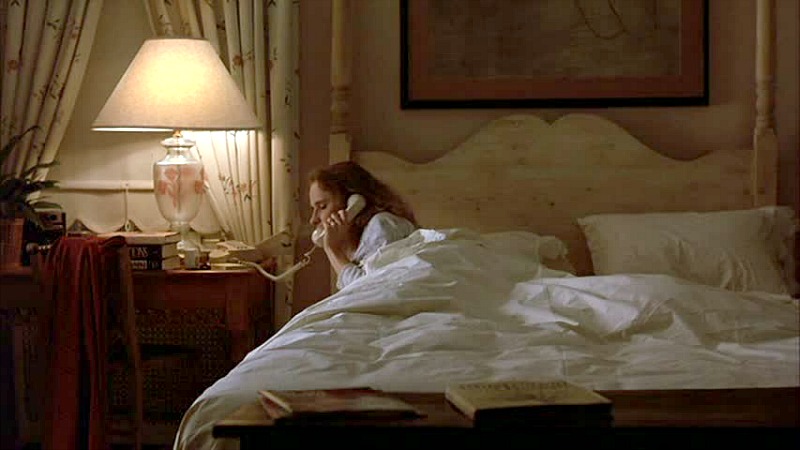 A lot of people have pointed out the similarities between the Planes, Trains and Automobiles house and the one from John Hughes' classic comedy Home Alone, which was on the market recently, as well.
Some have even asked if they're the same house — but as you can see below, they're different.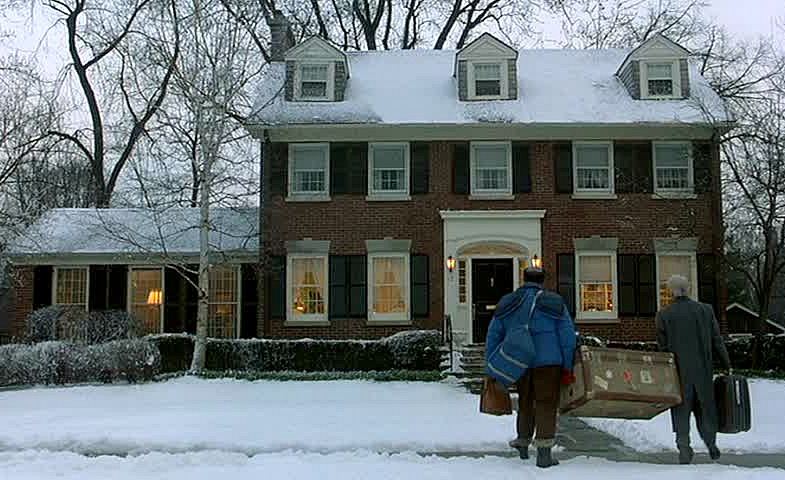 As you can see by comparing it to the photo below, the Home Alone house is bigger and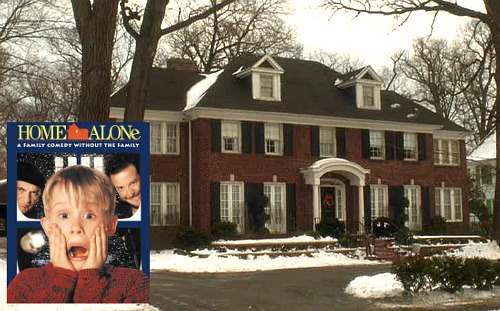 The listing says:
Stately, red brick center entrance Colonial home on a large lot with a beautiful backyard. Beautiful reception hall, gracious living room with fireplace, formal dining room, first-floor library, sunroom, large family room, eat-in kitchen, recreation room, 6 bedrooms and great third floor! Lots of recent updates. One block from the lake!
For photos and information about 230 Oxford Road in Kenilworth, check the listing.

Visit my Houses Onscreen page to see the other movies I've featured, listed A-Z.