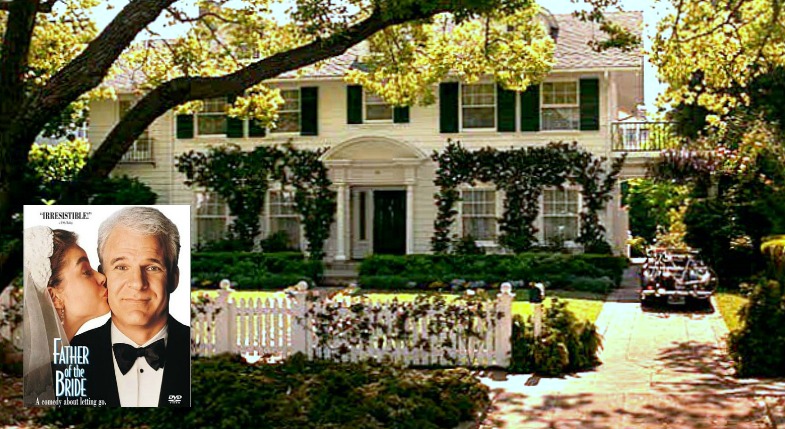 George and Nina Banks live in a traditional white house in Father of the Bride that's a classic American home, white picket fence and all.
In the movie the Banks live at 24 Maple Drive in San Marino, but the house they used for it can actually be found at 843 South El Molino Avenue in Pasadena.
According to Zillow, it last sold for $950,000 in 1999. It's thought to be worth closer to $3 million today.
Let's take a look back at the iconic clapboard house and the sets they designed for it!

The "Father of the Bride" House in Pasadena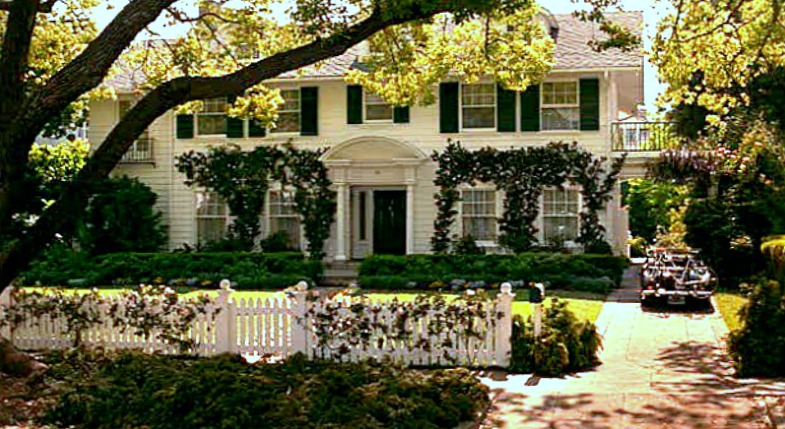 The movie was actually filmed at two houses.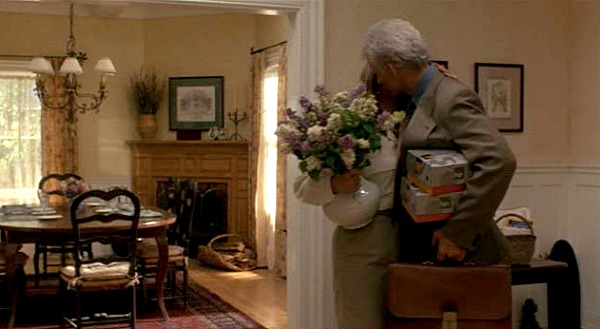 She has just returned from Rome with some big news — she's engaged!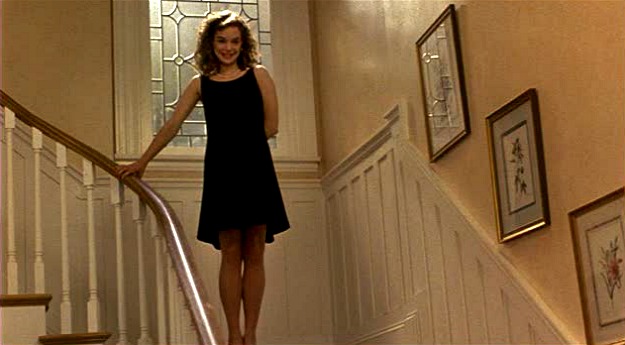 The Dining Room: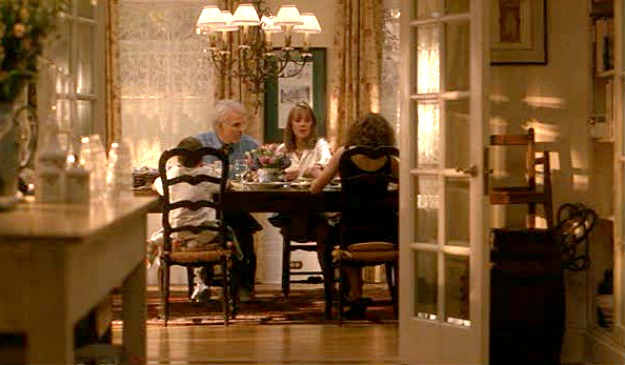 The Kitchen: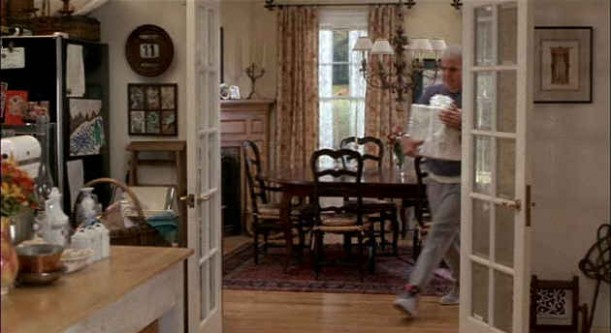 The house was built in 1913 and has 4,339 square feet.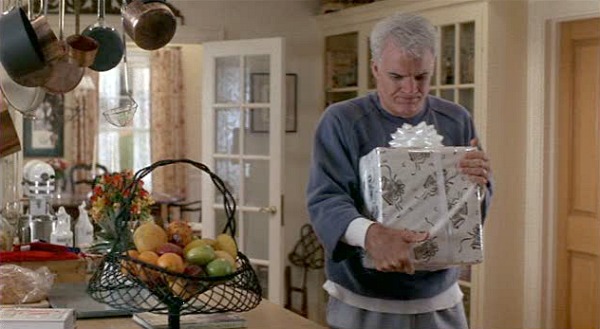 The interiors we see in the movie were sets built on a soundstage.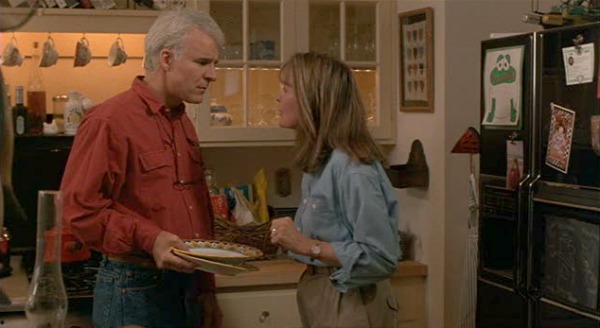 Note the tile backsplash. It changes in the sequel to a neutral beige tile instead: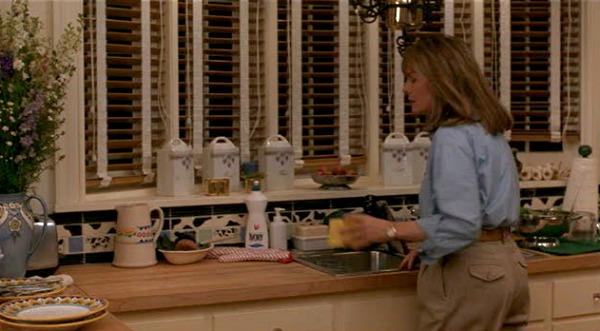 The Living Room: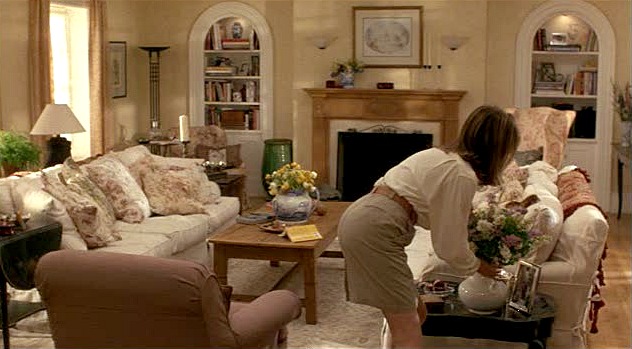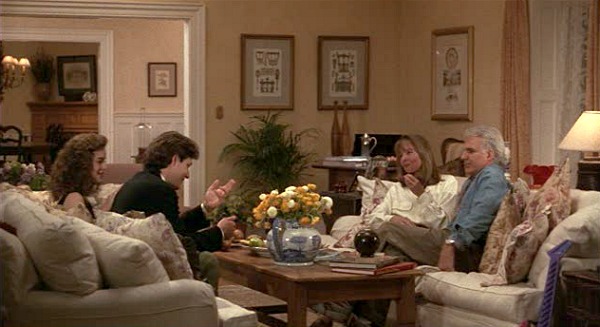 George tries on his old tux in the attic:

Annie's Bedroom: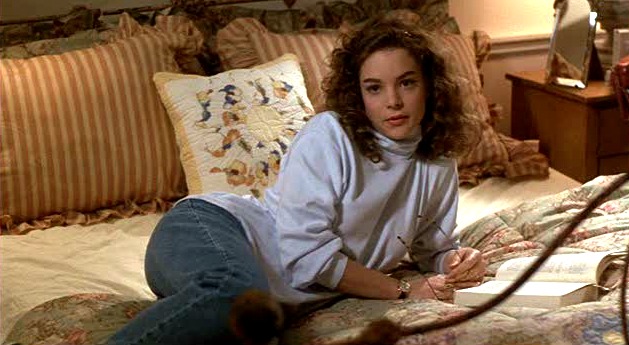 According to Zillow, the (real) house has 8 bedrooms and 5 bathrooms.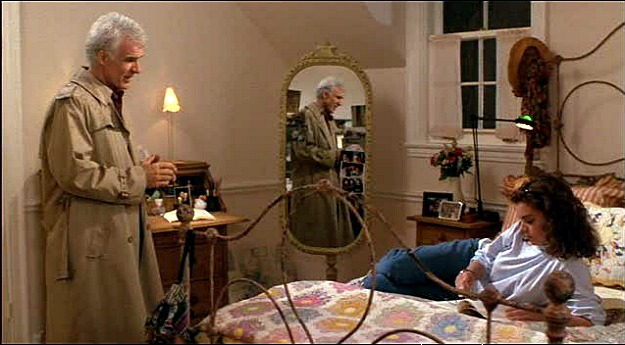 The Patio:

The side and back of the house were filmed at a house in Alhambra.

Phoebe Cates was originally cast in the role of Annie,
but she dropped out when she became pregnant.

Annie's Wedding Day at the House:

They wake up to snow on the wedding day, and the swans have to be kept warm in the tub.

The bride and groom stand under the pergola,

Inside the Wedding Tent in the Backyard:

After the wedding, Nina and George "survey the damage" in the living room:

This was a remake of a popular 1950 film starring Spencer Tracy and Elizabeth Taylor.
Steve Martin's character is named George Stanley Banks in a nod to the original.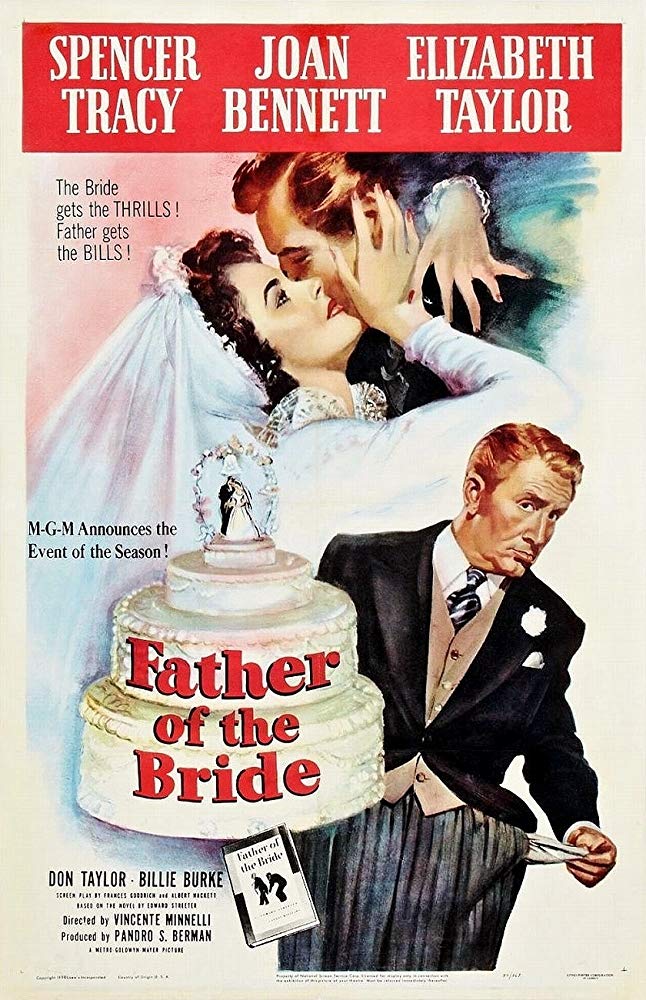 Is the "Father of the Bride" house one of your favorites, too?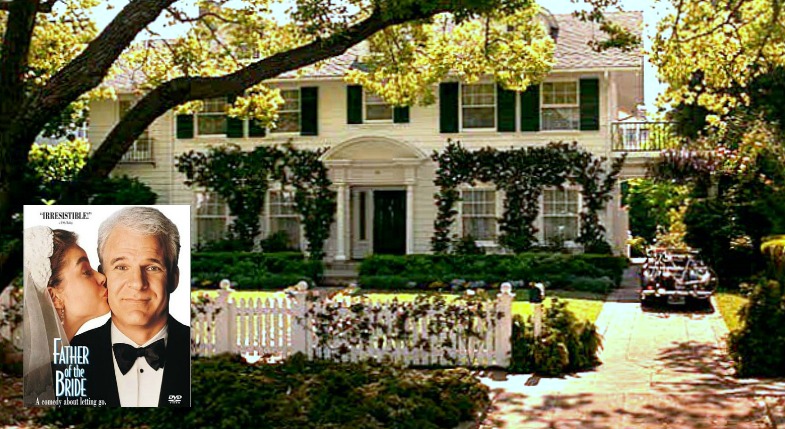 See what the FOTB house looks like today on Streetview and Trulia.

Visit my Houses Onscreen page to see the others I've featured, listed from A-Z.