In the 2005 movie Mr. & Mrs. Smith, which became famous for bringing Angelina Jolie and Brad Pitt together, they played a couple of assassins hired to kill each other. As they each try to complete their assignment, they learn more about each other than they could've imagined.
Also, they live in this great Colonial-style house in Pasadena with black shutters that we all loved. Did anyone else cringe when it got destroyed at the end?
Let's take a closer look at the Smith house from the movie, along with the interior sets that were recreated on a soundstage.

The "Mr. and Mrs. Smith" House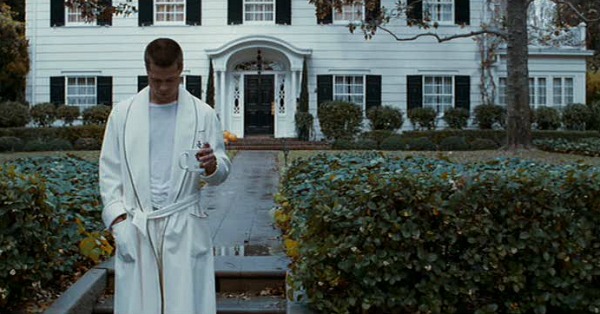 One of the questions I get asked a lot is whether the Father of the Bride house is
the same as the one used in the Mr. & Mrs. Smith movie.
It is in Pasadena near the Father of the Bride house and it does look a lot like it, but they're not the same.
Here's the FOTB house so you can see the differences in the two:
As I explained in this post, two houses were actually used for The Father of the Bride.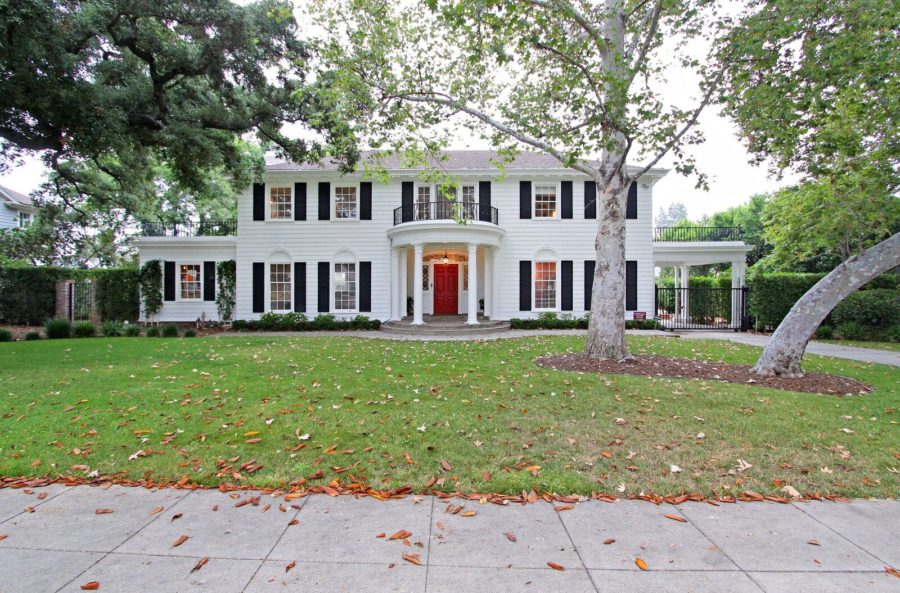 The second house from FOTB was also used for the Bernie Mac-Ashton Kutcher comedy Guess Who.
You can read all about it and see the real interiors here.
When you step inside the Mr. & Mrs. Smith house, the interiors are a complete surprise,
just like the characters who live in them.
The interiors were sets created on a separate soundstage.
The Living Room:

Mrs. Smith's Kitchen is more deadly than it looks:

She has a double oven in the kitchen.
The lower one opens to reveal her stash of weaponry: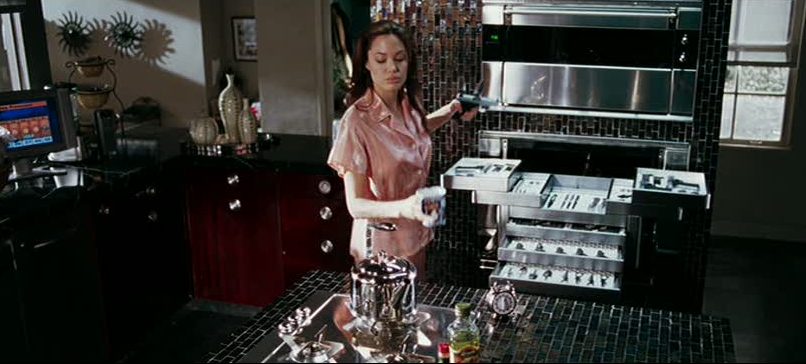 Artist Shelley Brown painted the "Eggs" in the kitchen: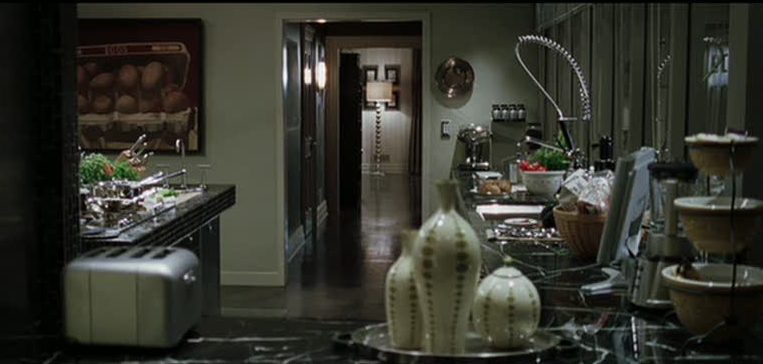 The sets were designed by Victor Zolfo, who also worked on films like The Case of Benjamin Button.
He says he gets fan mail from all over the world from people who love the rooms he created for this movie.
The Master Bedroom:

Nicole Kidman and Johnny Depp were originally cast as Mr. and Mrs. Smith.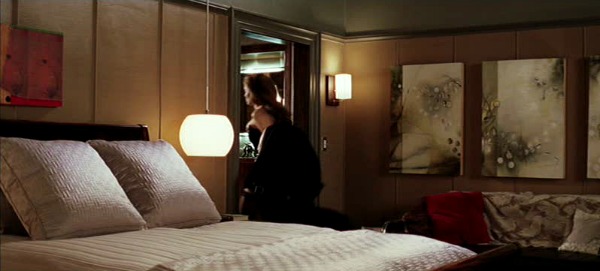 The Master Bath:

The scenes of the house being destroyed were hard to watch!

Jane Smith tells their marriage counselor, "We redid the house together."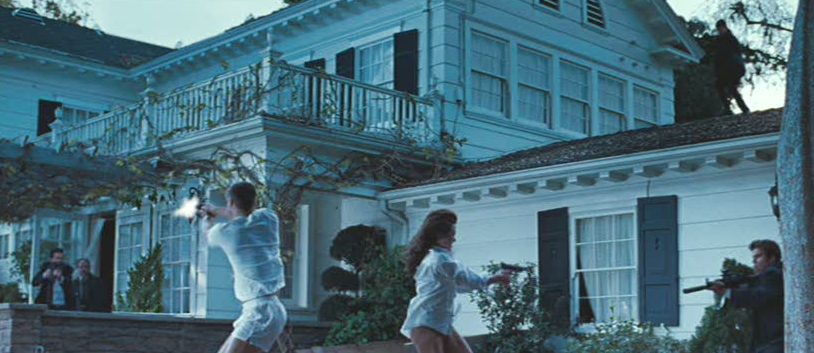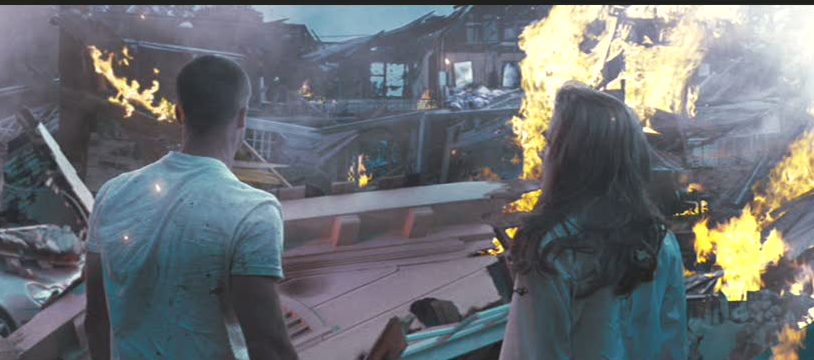 The same house was later used in the 2005 remake of "Yours, Mine & Ours," as you can see below: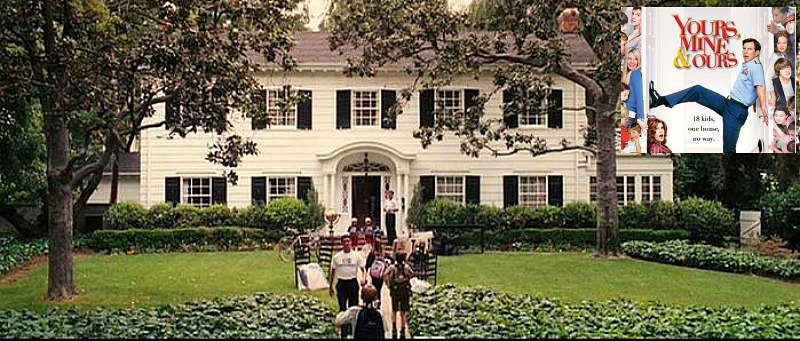 Here's how 1565 San Pasqual Street looks today (via Briggie):
BTW, After her divorce from Brad Pitt, Angelina Jolie moved into a house
Do you like the surprisingly contemporary interiors of the Mr. & Mrs. Smith house, or do you prefer the more predictably traditional ones of the Father of the Bride house? 
Hollywood loves these kinds of Classic American houses. In this movie it worked as an effective cover for paid assassins like John and Jane Smith because none of their neighbors could have imagined what was going on inside. 🙂

(Visited 706 times, 1 visits today)