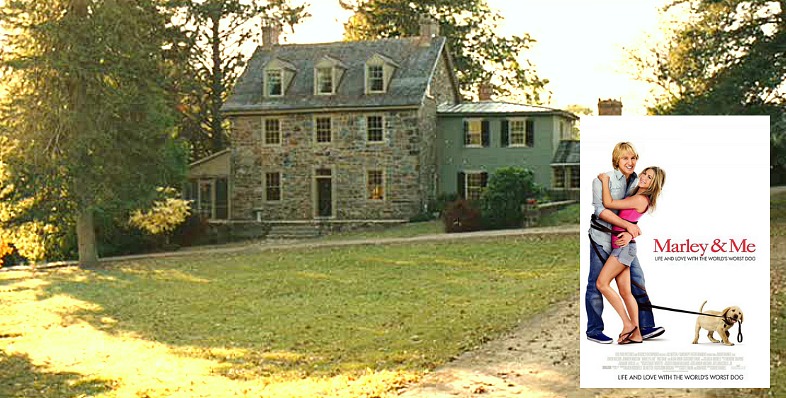 Raise your hand if you thought that the stone farmhouse in the Owen Wilson-Jennifer Aniston movie Marley & Me was one of the movie's biggest scene stealers (next to the dog, of course!).
I loved it. So I was excited when someone close to the production contacted me and shared the photos they took behind the scenes during the filming.
They asked to remain anonymous, but I have to say thank you for these. I love seeing how the movie magic is made. Take a look!

Filming "Marley & Me" at the Stone Farmhouse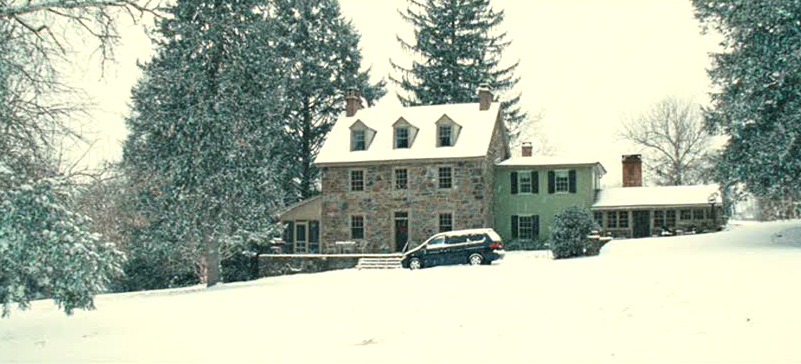 When it's the middle of summer and you need a winter scene, you make it snow!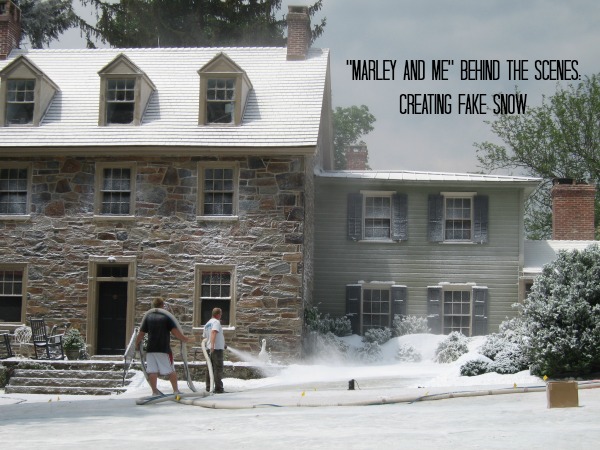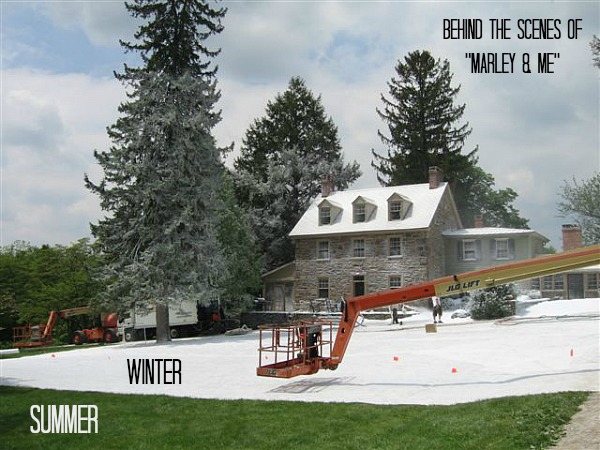 You can see a piece of the (fake) snowman leaning against the tree below:
Here's how it looked onscreen, with Owen Wilson and the kids: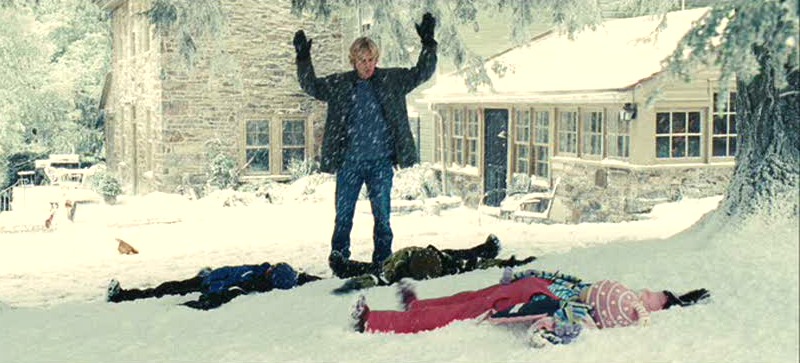 Behind the scenes that day it looked a lot warmer: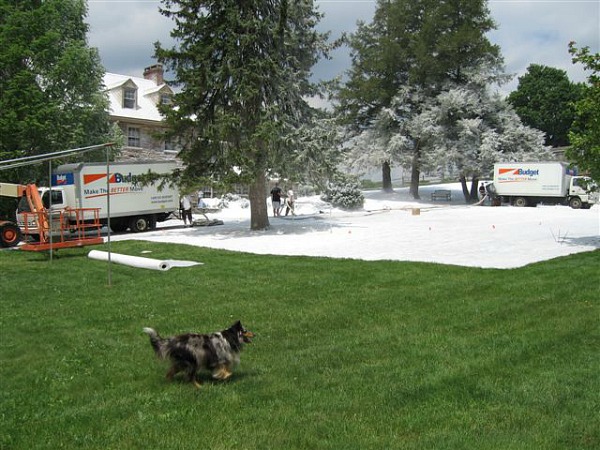 Here are some behind-the-scenes photos taken inside the house during production, too: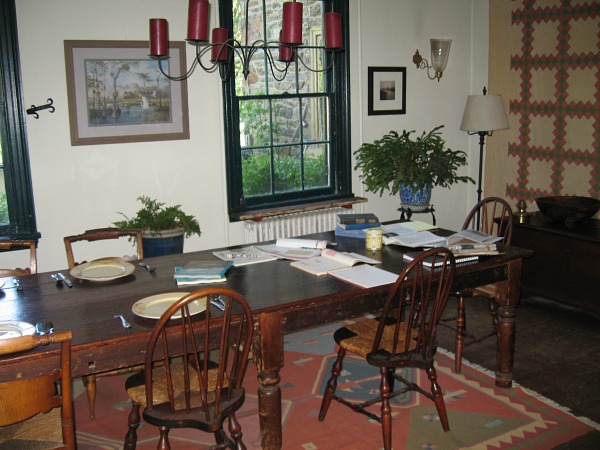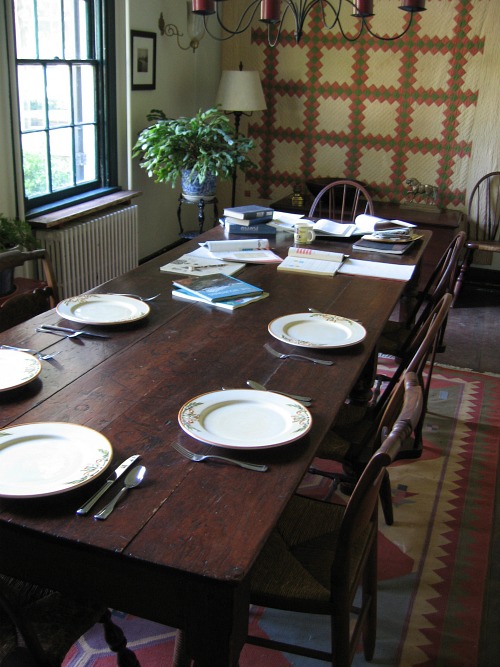 This farmhouse impressed the real John and Jenny Grogan so much,
the couple reportedly purchased a similar farmhouse for themselves.
John and his new puppy were hanging out on the set. How cute is he?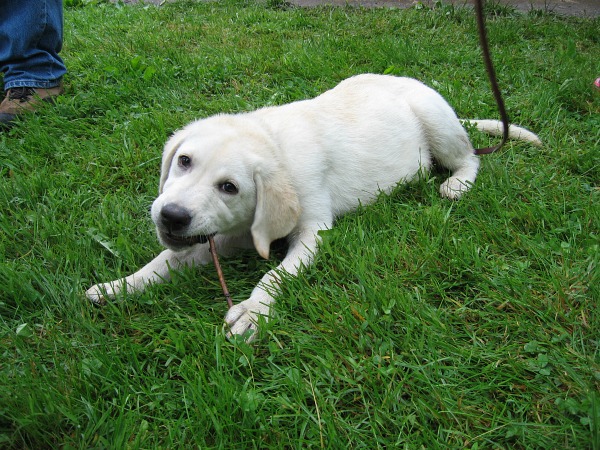 The 1837 stone farmhouse in Chester County, Pennsylvania, sits on 16 acres.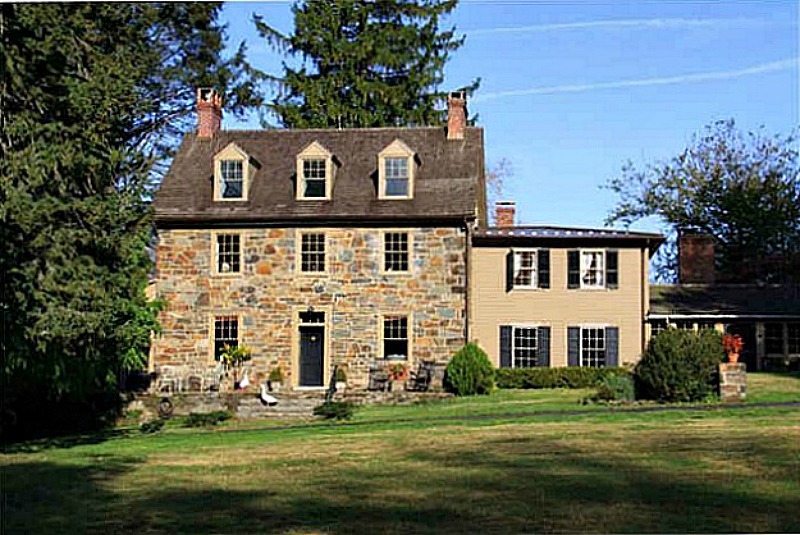 The house was in such bad shape when the current owners moved in that there were bats nesting upstairs, floorboards were falling into the basement, and all of the plumbing and wiring had to be replaced.
Here are a couple of photos taken of the kitchen during filming with all of the equipment and "work mess" in view: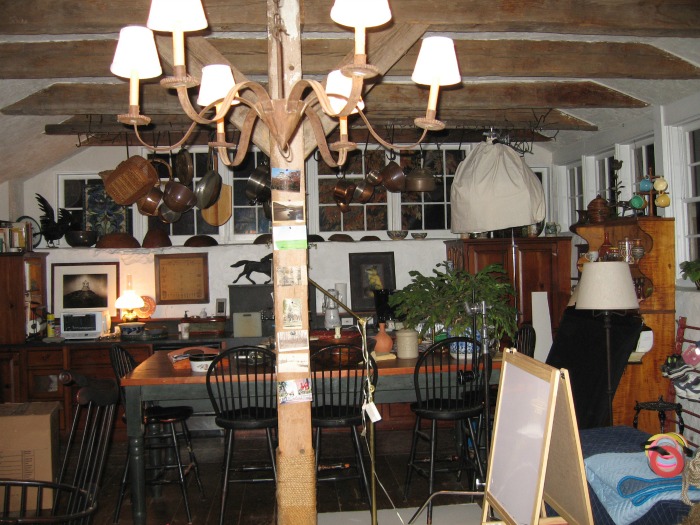 The kitchen is new, created from what was a mudroom, but they designed it to look original to the house with hefty ceiling beams and wide plank floorboards.
Here's Jennifer Aniston standing in the kitchen in the film: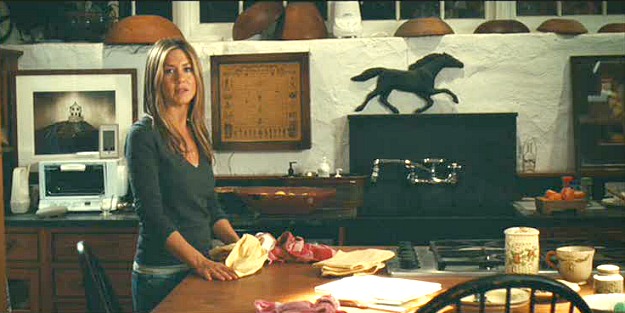 The film's producers wanted the Grogans' Pennsylvania home to reflect the family's maturity and growth: "It needed to have a warm, solid, and inviting feel."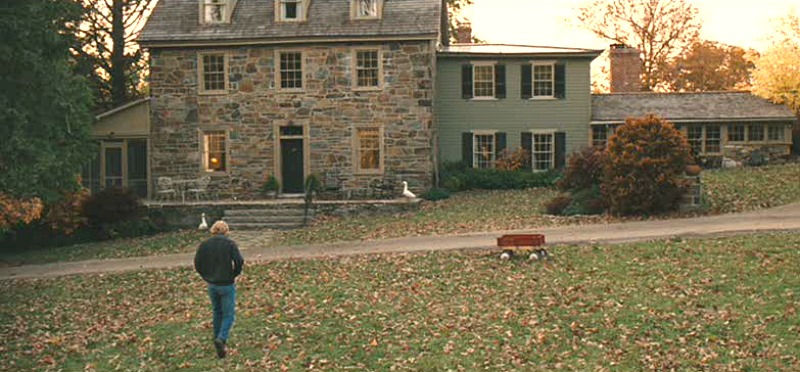 One more behind-the-scenes shot, of the cast and crew in front of the house
(you can see Owen Wilson and Jennifer Aniston in the second row):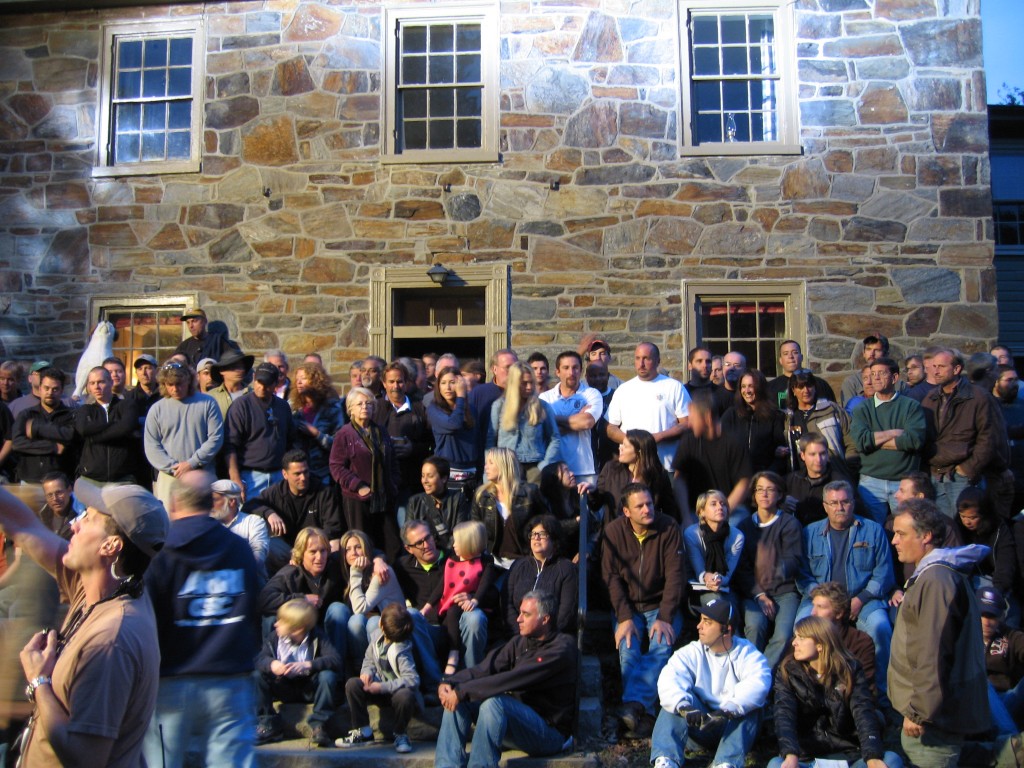 Thanks to Anon for taking these production photos and sharing them with us.

Visit my Houses Onscreen page to see the other movies I've featured, listed A-Z.