Who could forget John and Jenny Grogan's beautiful stone house in the 2008 family drama Marley & Me? It was one of the highlights of the Jennifer Aniston-Owen Wilson tearjerker for me, and a couple of years ago I featured behind-the-scenes photos of the house that were taken during filming.
Now it's on the market in Chadds Ford, Pennsylvania, for $1.45 million, so I was excited to get another look at it.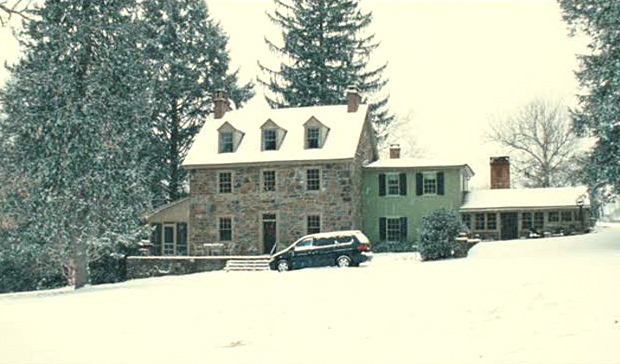 The house has 5 bedrooms, 3.5 baths, and sits on almost 16 acres. The interiors as well as exteriors were used in the movie. Here's a shot of Owen Wilson walking in the front door of the farmhouse in the movie: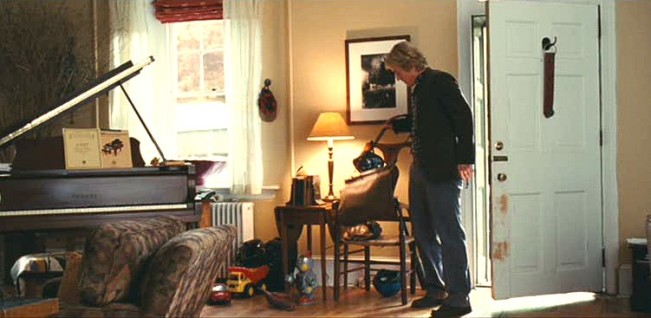 And here's how it looks in the listing: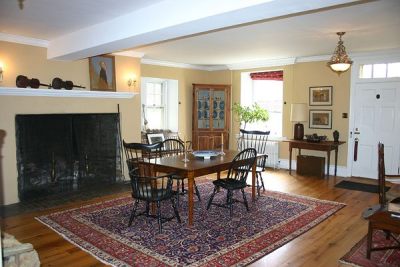 Here's Jennifer Aniston at the bottom of the stairs in a scene from the movie: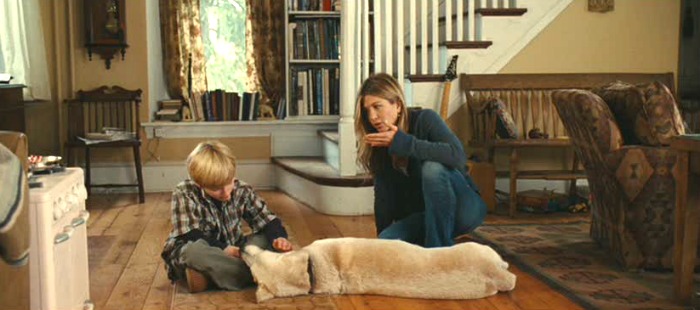 And the staircase as it looks in the listing: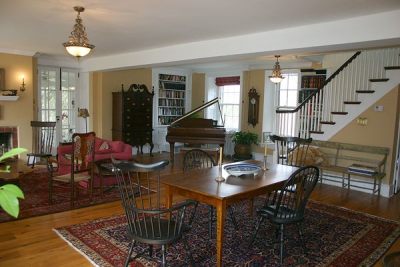 I love the kitchen! Here's how it looked in the movie: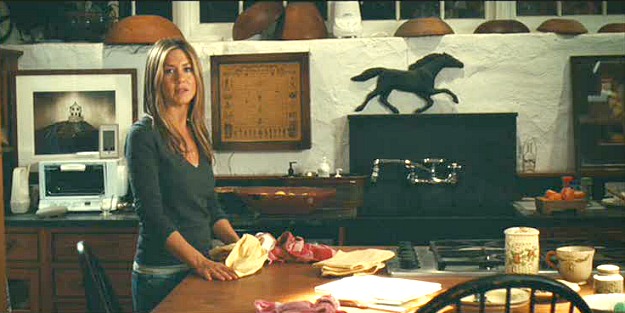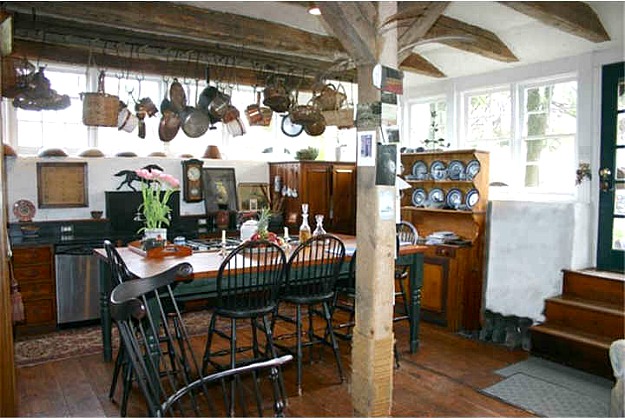 I think this little sitting area is connected to the kitchen: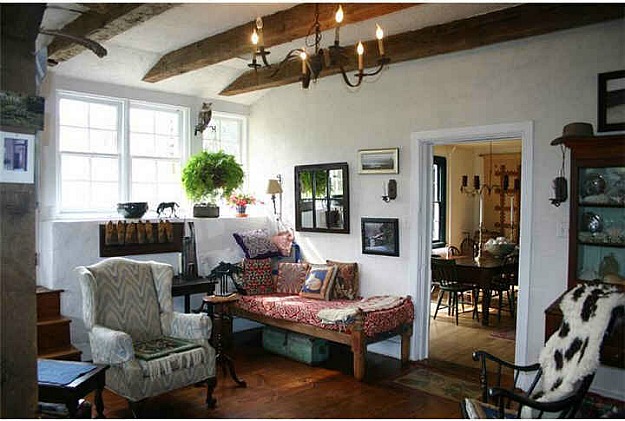 See this photo of Jennifer Aniston sitting in the bedroom window?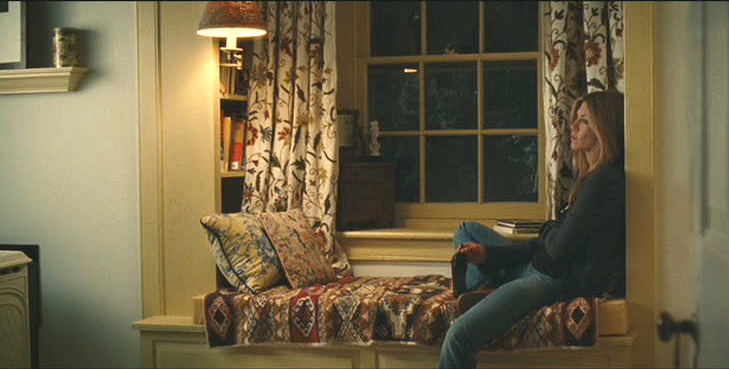 It looks like the window treatments are the same as the ones in the listing: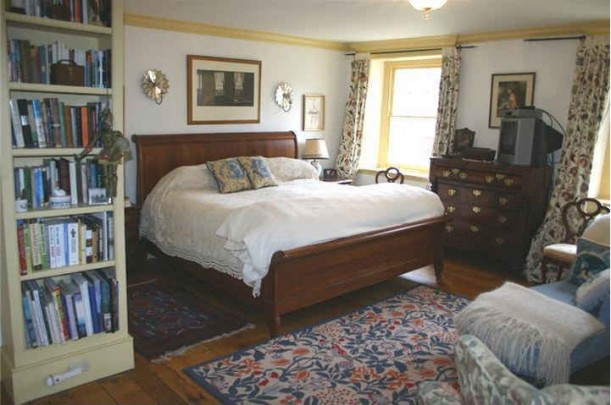 Here's that window seat, in the sitting area of the bedroom–but without the window treatments: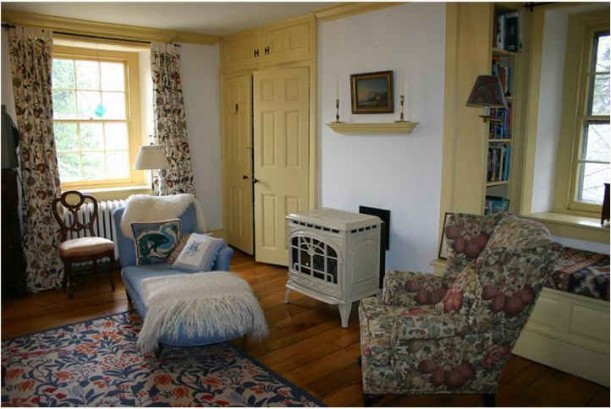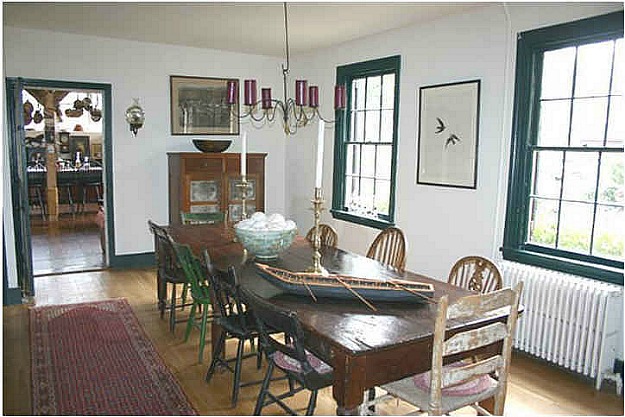 I love-love-love screened porch: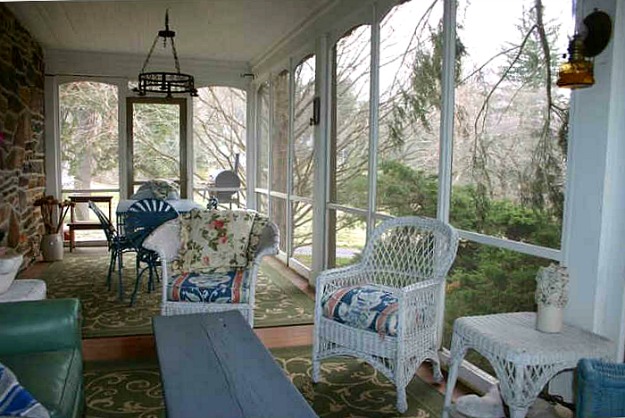 Remember the scene where Owen Wilson plays in the snow outside the house with the kids?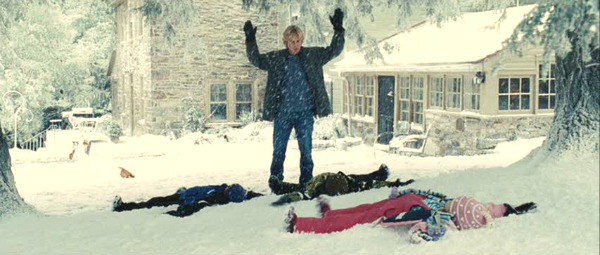 Someone from behind the scenes on the film sent me photos that show how they made it look like winter. For example, here's the fake snowman (you can see the rest here):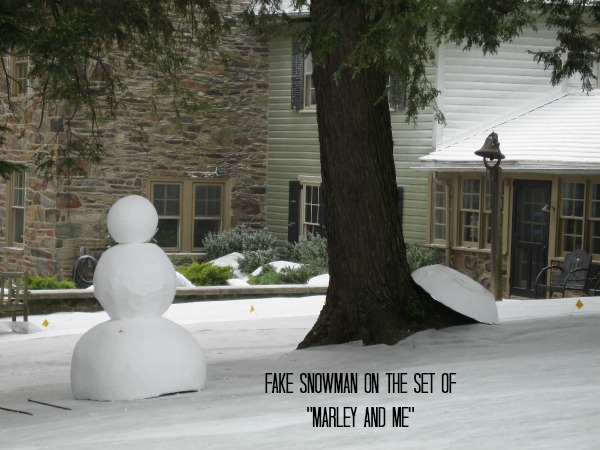 The agent's description:
The producers of Marley and Me sought "a greeting-card perfect stone house" and found it here! Constructed in the 1830's of native stone, this home has been lovingly maintained and splendidly updated with a fantastic new Kitchen as well as a Carrara tile Master Bath with claw foot soaking tub. Your horses will enjoy the 6 stall barn and ample fenced pastures.
I think my horses would enjoy that, wouldn't yours?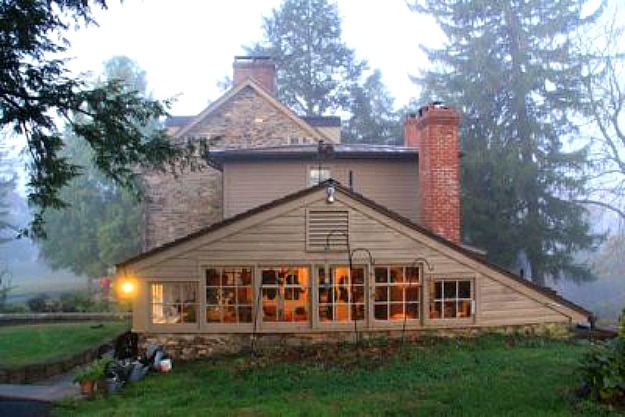 Update: Sorry, it's sold!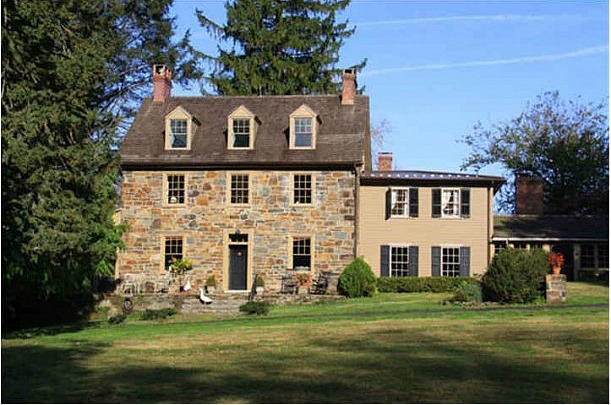 To See More:
(Visited 769 times, 1 visits today)