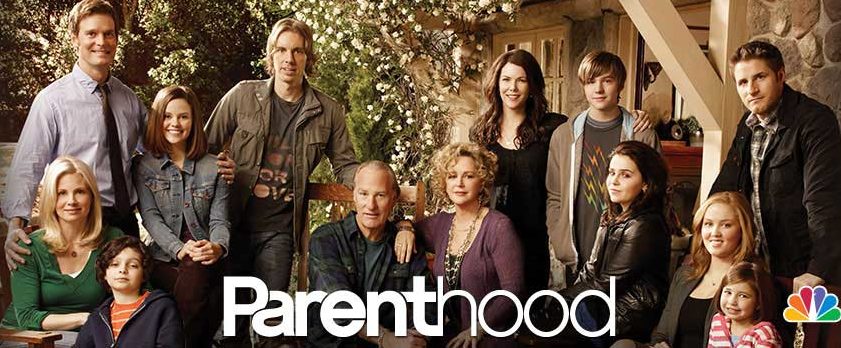 The only reason I originally tuned in to see "Parenthood" at first was because of Lauren Graham. As a "Gilmore Girls" fan, I was just excited to see her on TV again. But as soon as I got a look at the houses that these families live in, I was hooked for a whole other reason.
The drama, which is a remake/update of the 1989 Steve Martin movie, follows the extended Braverman family in Berkeley, California, headed up by parents Zeek and Camille.
Let's start by taking a look at the house they live in!

The Braverman Houses on "Parenthood"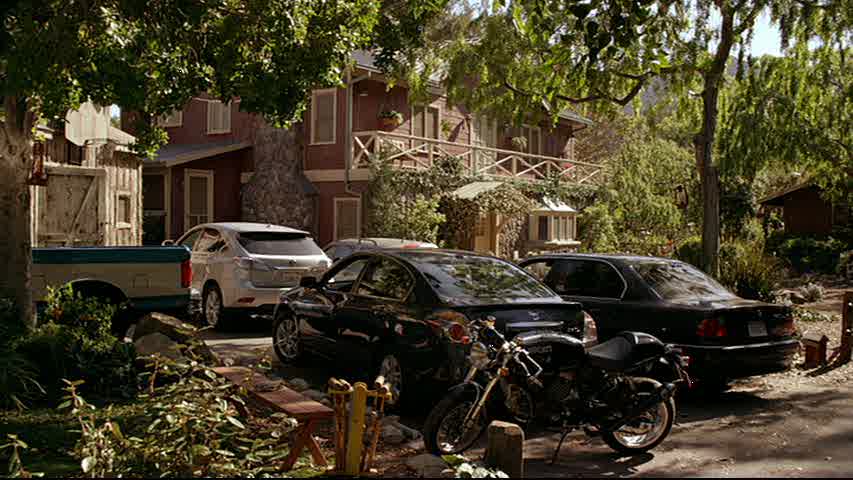 Zeek & Camille's House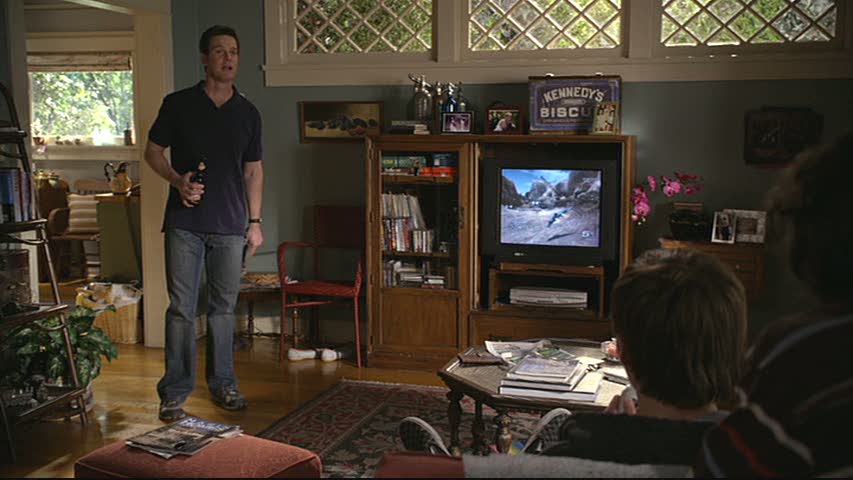 Set decorator Julieann Getman says, "Zeek and Camille have lived in this house for 30 years, filled it with heirlooms and haven't redecorated much. It's well worn and comfortable."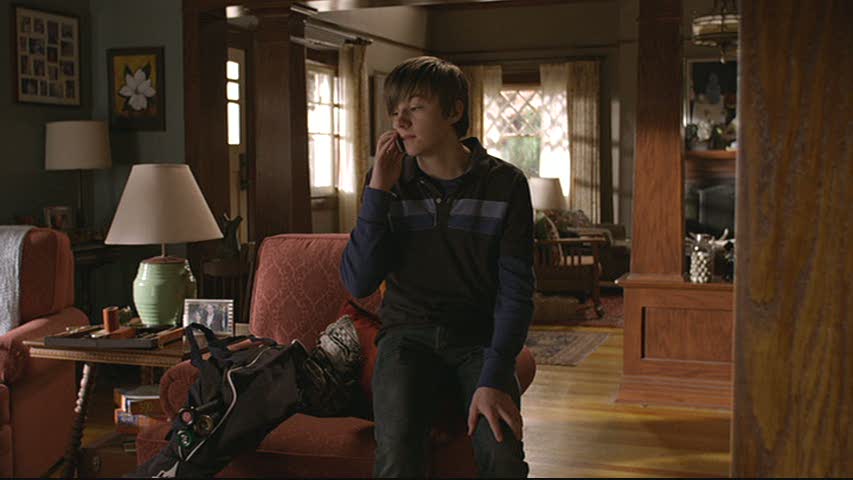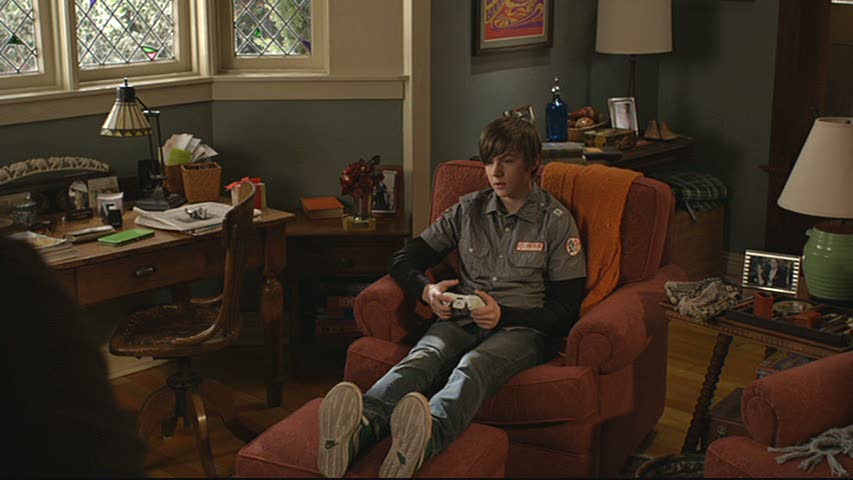 Many heart-to-hearts take place in their kitchen: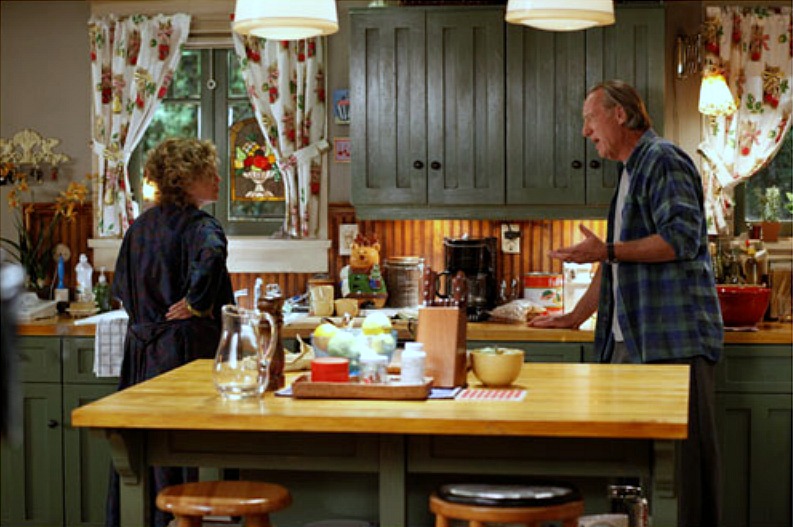 Craig T. Nelson plays Zeek Braverman (and it really bugs me that it isn't spelled Zeke). He was reportedly offered the role of Jay on "Modern Family," but chose to do "Parenthood" instead.
Bonnie Bedelia plays the family matriarch, Camille. A lot of us remember her as Holly McClane in Die Hard.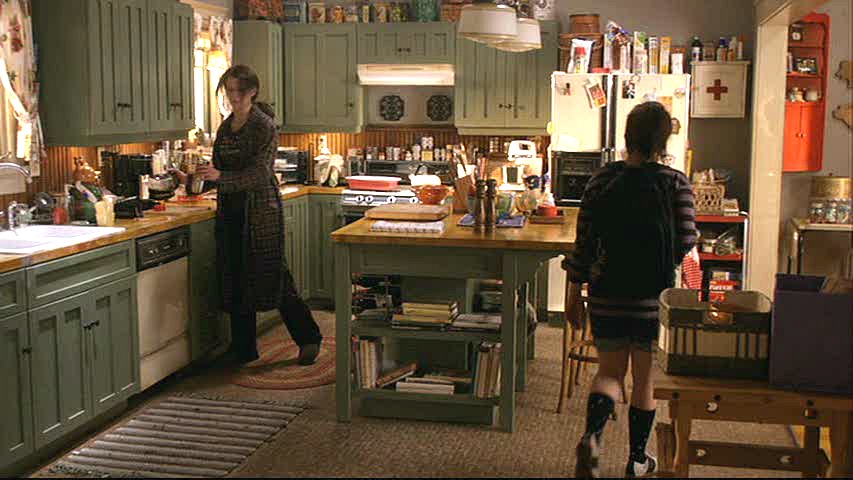 The paneled kitchen cabinets are painted "Calke Green" (Farrow & Ball),
and the walls are Benjamin Moore's Rockport Gray.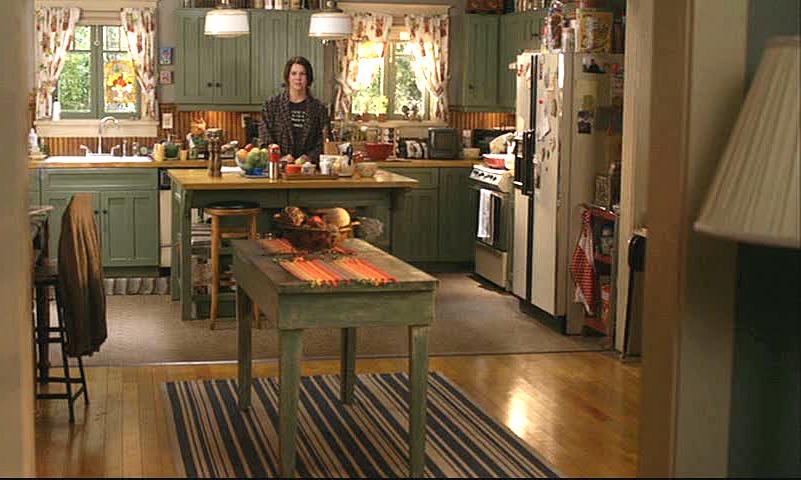 The Dining Room: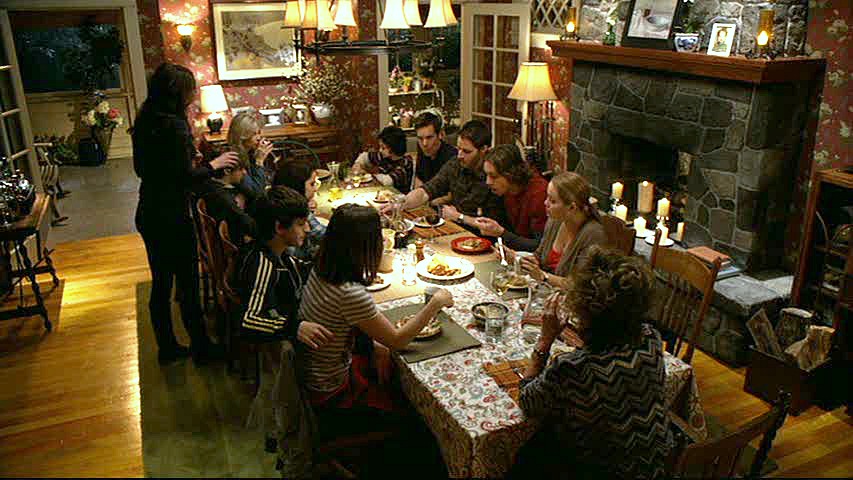 Julia and Joel's House:
Zeek and Camille's daughter Julia (Erika Christensen) is a successful attorney who lives in a more contemporary home with her stay-at-home husband Joel and their cutie-pie daughter Sydney.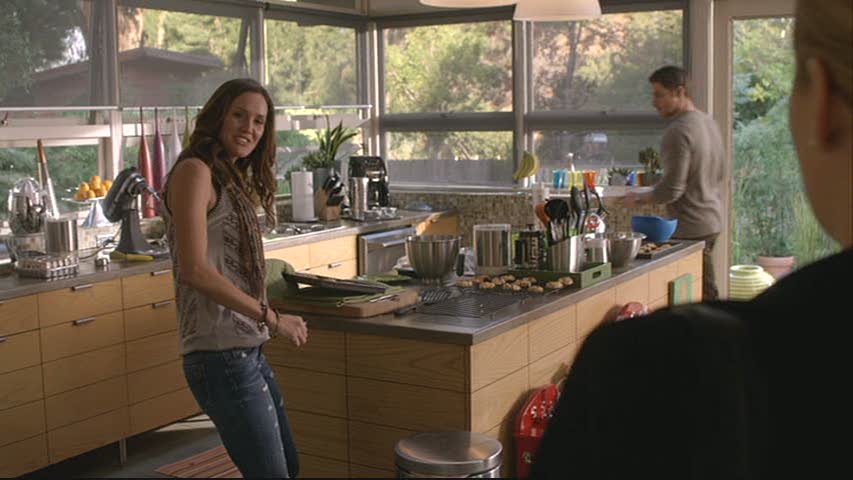 "We wanted to reflect her taste in art and Midcentury Modernism and her ability to purchase it," Getman says.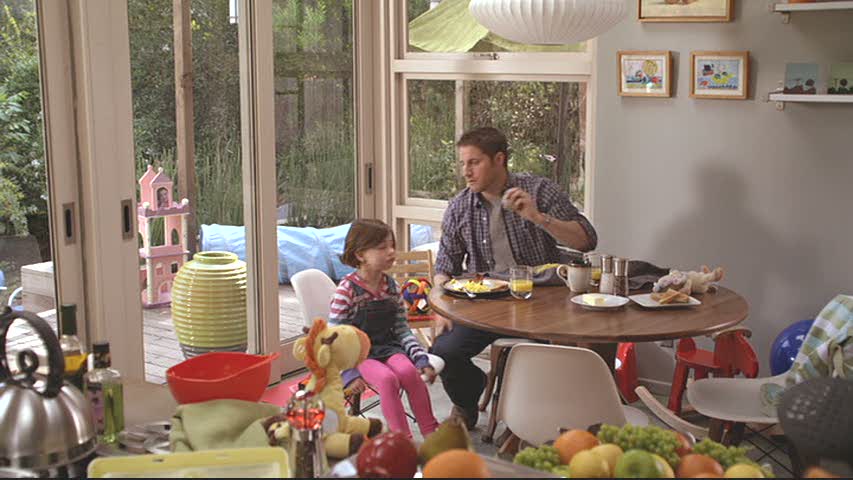 I love the little red kitchen set in front of the island for Sydney to play with: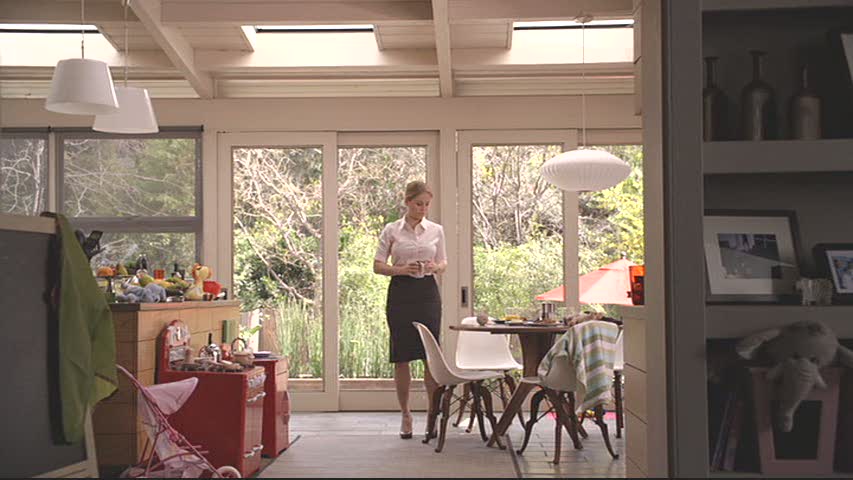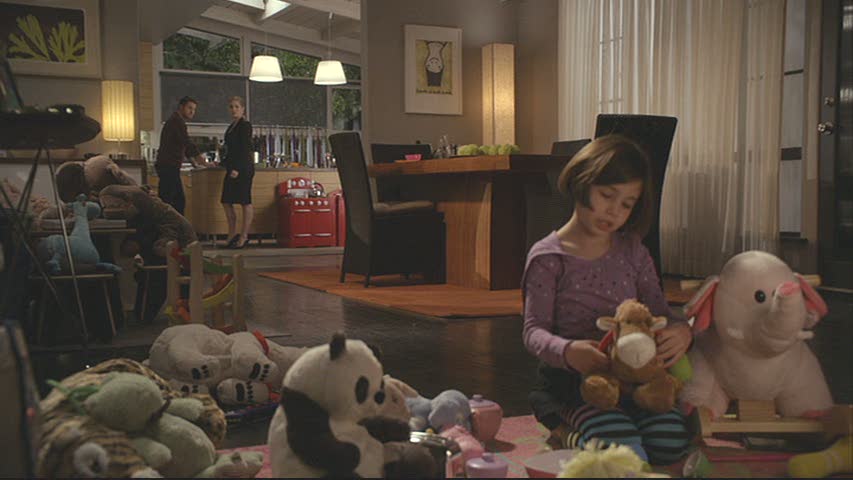 Crosby's Boat: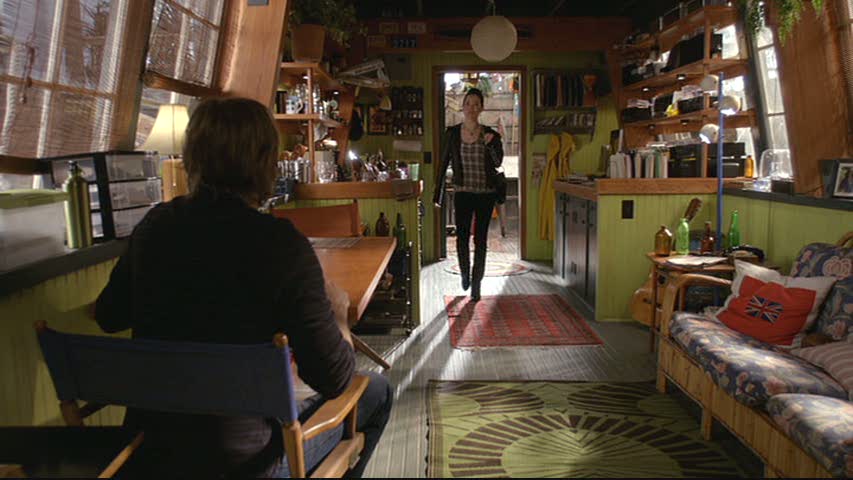 Adam and Kristina's Craftsman: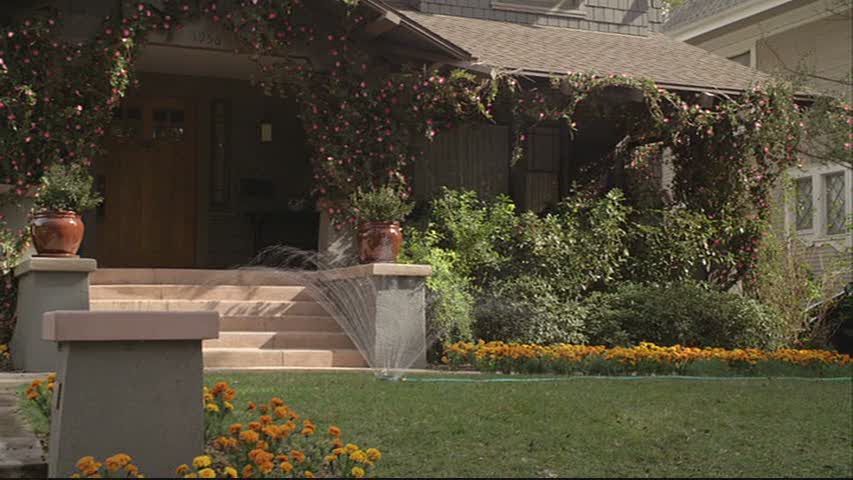 Adam (Peter Krause) and Kristina (Monica Potter) Braverman live in a house that's reportedly based on a real Craftsman in Pasadena.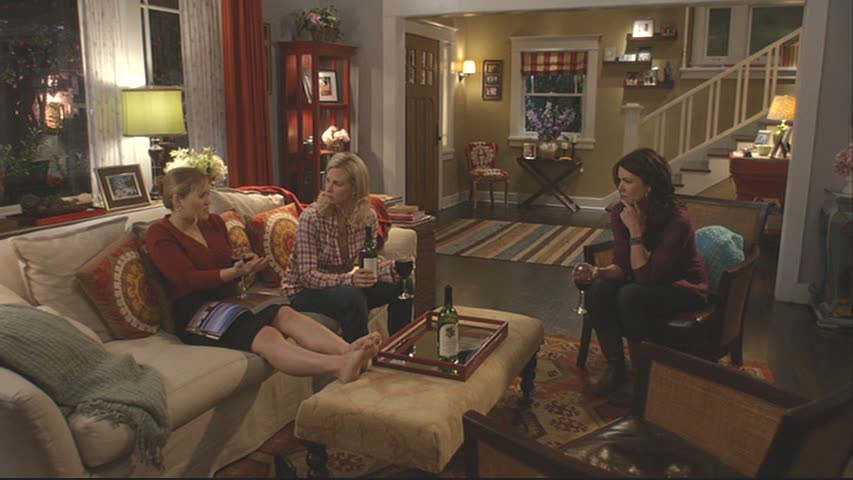 "Their style is Pottery Barn, right off the shelf," set decorator Getman says.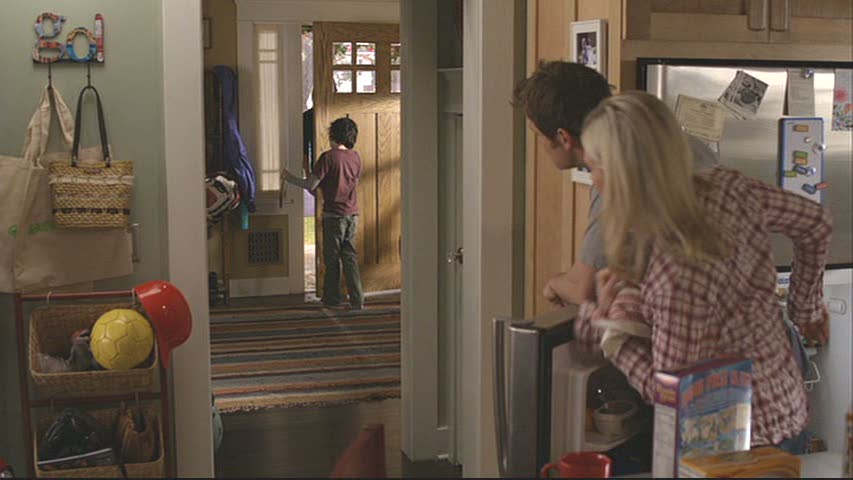 The kitchen is painted in Benjamin Moore's Saybrook Sage.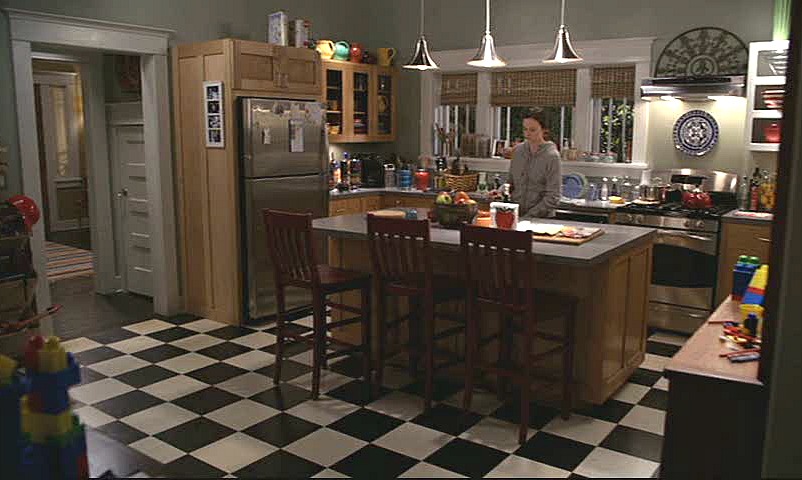 Getman says she strives for realism rather than perfection when decorating sets:
"It's much more what people can truly afford as opposed to what they see in magazines."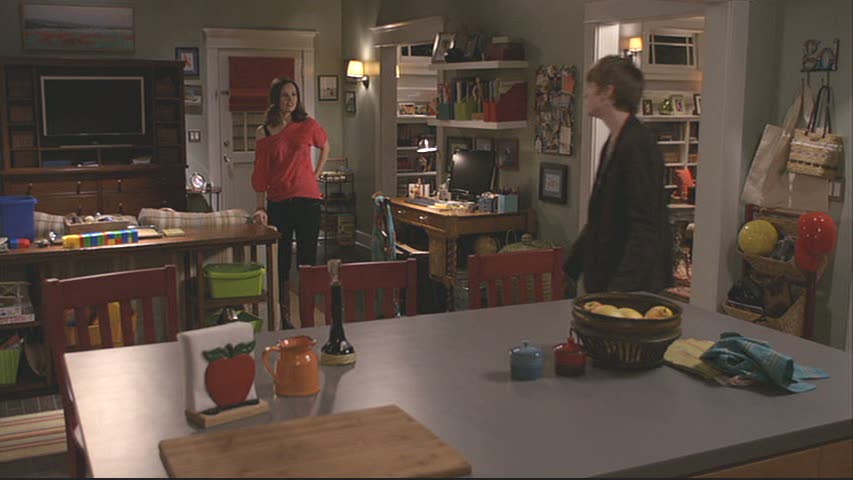 For more photos and information from the sets of "Parenthood,"

read the article in the LA Times.

Visit my Houses Onscreen page to see the other shows I've featured, listed A-Z.